Future of transport: Airbus / Mobile
Air mettle
In the commercial battle for our skies, Airbus has planted its European standard firmly in Boeing's US soil. But with new players entering the passenger-jet game, the old duopoly is facing ever more crowded skies.
On the day we visit Airbus's new assembly line in Mobile, Alabama, there are three jets on the factory floor in their final stages of production. "The first one is for Jetblue," says Dr Ulrich Weber as he gestures towards the tail section of an A321 that has just had its wings attached. Behind him two more A321s, bound for American Airlines, await the fitting of their noses.
As vice-president and general manager of the assembly line, German-born Weber is charged with making sure everything comes together with precision and punctuality in this new $600m (€565m) facility. It was launched in September 2015 but is already a hive of activity.
To understand why the European aircraft manufacturer has put down roots in US soil – essentially in its rival Boeing's backyard – it is crucial to look at the broader commercial hinterland. There is a turf war taking place on the tarmac of some of the world's biggest airports. Many terminal stands where fleets of Boeing 767s once rested now host Airbus A321s, waiting to carry passengers on transcontinental journeys. In the US, American Airlines has retired much of its wide-body 767 fleet and now flies the narrower A321 across the country; in 2014 Jetblue began flying A321s too.
New technology and design enhancements mean smaller jets can now fly further and airlines don't need big aircraft to make the longer hauls. Instead they are opting for smaller planes that are easier to fill with passengers. The result is a single-aisle-jet market that is booming and set to grow still further. Both Airbus and Boeing offer bullish estimates of how many jets the world will need in the next 20 years. Airbus's forecast puts demand for planes of the A320 type at about 23,000 by 2034. The maker estimates the value of the global single-aisle-jet market to be worth more than $2trn (€1.9trn) over that period.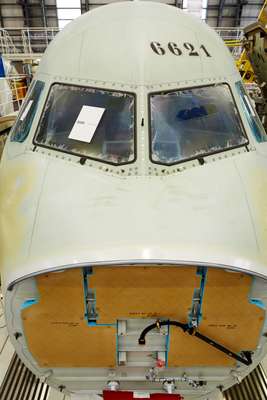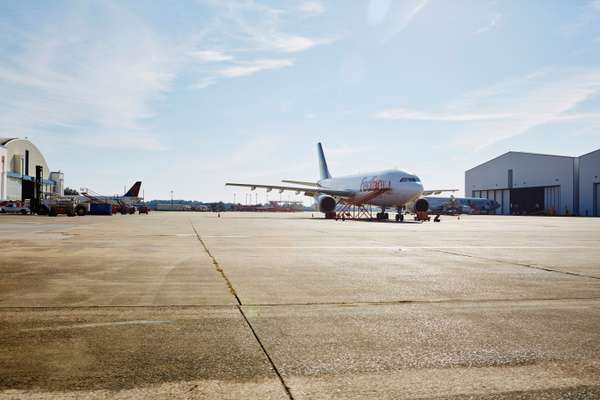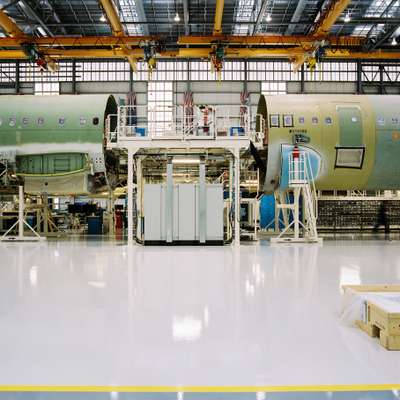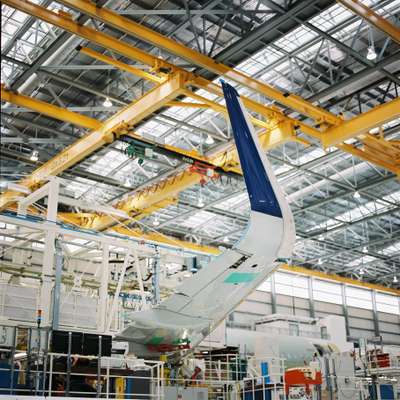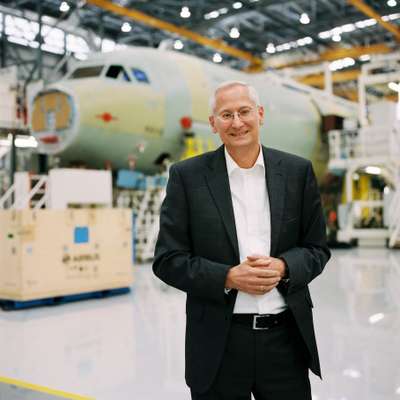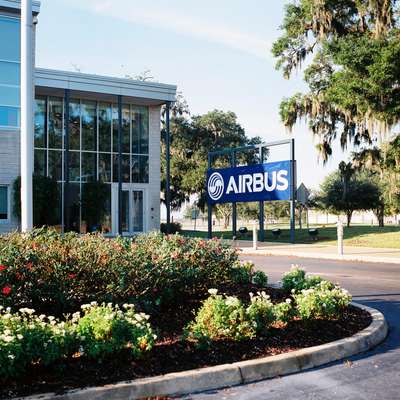 Airbus says the increased capacity at plants in Mobile, Tianjin in China and the long-established factories in Europe will allow it to roll out 60 units of this jet type per month come 2019. Boeing says it will increase the per-month output of its 737 family to 52 by 2018. Clearly the race is on. Both manufacturers sell the majority of their products overseas, which means they are always on the hunt for anything that will give them an advantage outside of their home markets. Airbus is currently winning the battle to build offshore production outposts.
"The sun never sets on Airbus manufacturing," says Barry Eccleston, president of Airbus Americas. "Internationalisation and a global industrial footprint are part of our strategy."
Richard Aboulafia, vice-president of analysis at aviation consultancy Teal Group, believes this philosophy is about more than lowering costs. "These operations exist for other reasons: organic currency hedging, in case the euro gets strong; leveraging against European trade unions and politicians supporting them; and helping to establish a presence, which is good for cultivating political support – always useful when pursuing defence contracts."
The single-aisle-jet market is gathering momentum. On a September 2015 visit to the US, Chinese president Xi Jinping visited Boeing's production site near Seattle. There he announced a partnership between the US maker and aerospace companies in China that included a facility for finishing 737s bound for Chinese customers. It was a clear sign that Boeing has decided it too needs to mark its territory overseas.
Add to that the November 2015 initial preview of China's new Comac C919 and the indications are that the Chinese are out to unseat the old duopoly by building a competitor to the A320 and 737 families. The C919 has yet to take its first test flight but aerospace leaders are looking on in anticipation.
However, while the global race intensifies there's really only one goal that matters back in Mobile: the quest to get it right and get it done on time. "What I really like here is the pragmatism," says Weber of his aim to have the Mobile plant and its technicians rolling out four planes a month by 2017. "If we want to get something done, we do everything to achieve it in a short period of time."
Notes: Project new aircraft deliveries from all makers until 2034
Very large aeroplanes: 1,550
Twin-aisle aeroplanes: 8,108
Single-aisle aeroplanes: 22,927
1. Mitsuibishi Regional Jet (MRK)
Japan's first commercial aeroplane in nearly 50 years, the MRJ is nothing radical but Japanese engineering rarely disappoints. A recent flight-test programme is proof it's progressing well.
flythemrj.com
2. Bombardier C Series
The CS100 and CS300 are the Canadian maker's first attempt to compete with the smaller end of the 737 and A320 lines. The jet should make its first flight in 2016 with Swiss International Air Lines.
bombardier.com
3. Comac C919
The jet's range and passenger capacity could make China a force in the single-aisle market but it will be some time before the plane completes flight tests.
comac.cc