Future of transport: Microbus / Madrid
Hop on board
Grand transit projects add sheen to a city government's reputation but cheaper, less disruptive ways to keep things moving are on the rise. Don't be surprised to see tiny buses on your town's streets soon.
Madrid's electric microbus is pottering along its route, picking up passengers as it makes tight turns from one narrow inner-city street to the next. The compact eight-seater feels like a cosy cabin on wheels and the frequency of friendly holas as people step on board boosts the tight-knit community feel. "It's a familiar service," says bus driver Luís as he waves goodbye to a disembarking señora. "You get to know the faces."
For more than two decades, city authorities have ploughed billions of euros into extending Madrid's substantial underground network but they still haven't managed to curb the number of cars clogging the Spanish capital (and the air above it). The new city government is out to tackle traffic and air pollution and, with plans to get rid of cars from a number of inner-city districts, the bus is suddenly back in favour.
Madrid's public bus-service operator, the EMT, set up a trial scheme in 2008 and there is now a fleet of 20 unassuming microbuses running along two routes in the city centre. The passengers hopping aboard – a mix of the elderly, young mothers and school children – are all residents of one of Europe's highest-density cities. The service has clearly come as a welcome addition to Madrid's occasionally steep and often labyrinthine streets. The historic city centre now sees a bus run by every 10 minutes for 13 hours a day, six days a week.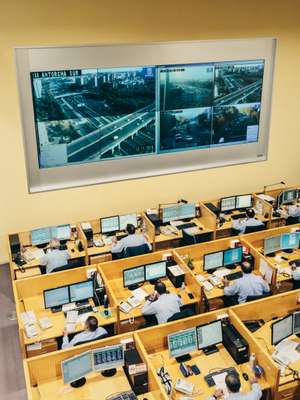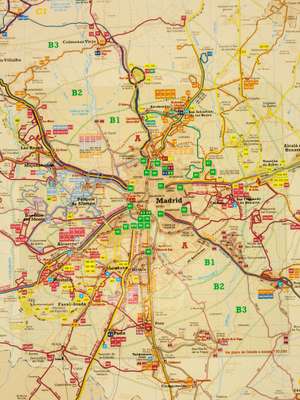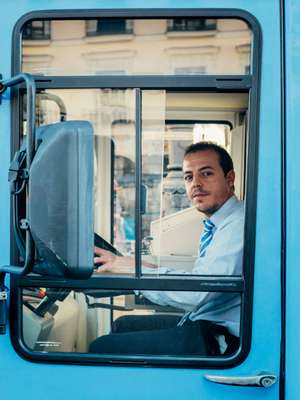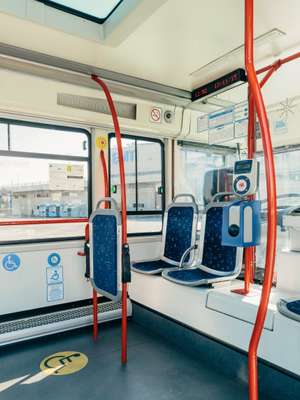 The 90-year-old Madrid Metro has progressively burrowed a complex network of tunnels beneath the city but growth has been slow and the €32m-per-kilometre cost has weighed heavily on the public purse. On the streets above, the little microbus is not only cheaper at €220,000 per vehicle, it's also more nimble. "Each year there are about 4,000 programmed events that affect daily services," says EMT's director of operations Luis Álvarez. "But we have to be flexible and respond rapidly to unpredictable incidents as well."
Back on the bus more benefits become clear as we bump along. The all-electric, battery-powered vehicle isn't spewing out fumes in its wake for starters. It is also so quiet that plans were initially entertained to install a tram-style bell on it to warn pedestrians of its presence and rouse day-dreaming passengers at each stop. While the urban cacophony has long been a point of contention for residents and successive city councils, the stealth of the microbus means it has been left out of the noise debate entirely.
As our cities become denser and continue to limit the number of streets on which cars can drive freely, solutions such as the Madrid microbus will become increasingly relevant. The ride might be more rickety than the smooth-sailing underground and less charming than the quaint tram but the bus has both speed and flexibility on its side. Equally as important for belt-tightening city halls, it is cheaper than the alternatives.
Madrileños young and old happily take the bus, especially if it means avoiding a few steep inclines. Urban authorities elsewhere could do worse than to follow the city's example in providing a hushed, clean way of getting about that's still entirely at home in this fast-paced metropolis.
1. Tecnobus, Italy
Electric bus-maker Tecnobus supplied Madrid with its 20 Gulliver buses – fully electric, zero-emmission vehicles that can run 12 hours a day and carry 13 people.
tecnobus.it
2. Hino, Japan
Built by Hino, this is an evolved version of the low-floor Poncho bus, purpose-built to serve congested urban centres.
hino.com
3. Siemens/Rampini Minibus Germany & Italy
These 46-passenger buses used in Vienna can be recharged using the city's electric tram cables.
siemens.com; rampini.it
4. Volkswagen, Germany
Volkswagen plans to rejig its iconic hippie-wagon as an all-electric microbus.
volkswagen.com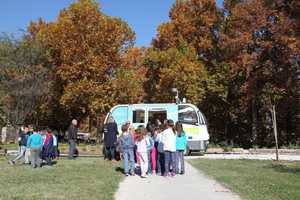 Notes: Rise of the Robobus
Residents of the otherwise unexceptional town of Trikala in central Greece are being afforded a glimpse of how the future of public transport might look. After months of tests, French robotics company Robosoft launched its new driverless bus in November 2015 to help residents of this town of 80,000 get around.
The EU has set Robosoft the task of developing and test-driving this technology in an attempt to work out what kind of regulations will be needed when the likes of Google and Mercedes launch their own driverless vehicles. Greece is the only country which has already amended its laws to allow for them on its roads, making it the only European country in which Robosoft's buses can actually be tested under real-life conditions.
The six pod-shaped vehicles use various systems to navigate the streets, including GPS and a digitised map. "These methods allow for localisation and accuracy to a matter of centimetres," says Vasilis Karavidas, the engineer who has been overseeing the project these past months. Specially designed lasers monitor the areas in front and on the sides of the bus, allowing it to reduce its speed or come to a complete halt according to the obstacles in its path.
It may be some time yet before the driverless bus wends its way to bigger cities around the world but anyone wanting to sneak a peek at what they might look like should head to Trikala. Just punch it into the GPS.