Italian hardware / Italy
Tools gold
Big-box retail and out-of-town stores are struggling in the DIY sector. This is the chance for a revival of small inner-city hardware hubs where knowledge and service rule the day. In Italy they have a model to copy.
From cathedrals to the Colosseum, Italy has its hands full keeping its monuments shipshape. Privately, residents also have their own problems to tackle in maintaining their homes in the historic palazzos and ageing apartment blocks that make up a big slice of the housing stock in the Bel Paese. While the state relies on an army of architects, engineers and restorers, homeowners simply turn to their neighbourhood hardware shop when they need some expert tips.
Take a walk through a district of any Italian city and you are bound to bump into people with bags of building paraphernalia from a nearby ferramenta: the word's origin refers to a place where you can buy iron (ferro) objects or other metal tools for manual work. Today these shops remain part of the urban fabric and residents are finding that they can't do without them.
"For Italians it's something of an institution, like the neighbourhood café or newsagent," says Genoa native Daniele Rizzo. A carpenter by trade, Rizzo works at Caffarena, a city hardware shop that opened its doors in the historic centre of Genoa in the early 1900s. A one-time client, Rizzo moved behind the counter two years ago and now helps customers solve problems big and small, from selecting the right toolkit to sourcing the correct shade of green paint for the traditional wooden shutters common to buildings in Liguria.
For customers, the advantage of owners' know-how is a big draw. "Living here we have first-hand experience of the problems that residents have," says Rizzo. "For example, Genoa is full of old palazzos with floors and balconies made from slate from the region, so people want to know the best polish to use when cleaning it."
Though not immune to the recent emergence of big-box chains catering to DIY types, Italians are overwhelmingly faithful to traditional handyman shops. Since the financial crisis struck, independents trading in home-improvement supplies – a market worth €14.5bn annually – have weathered the storm with ease. They account for two thirds of the sector's business and last year maintained their market share, while large chains went into the red. The country still has more than 17,000 ferramenta, most still family-run establishments with small floor spaces of just a few hundred square metres.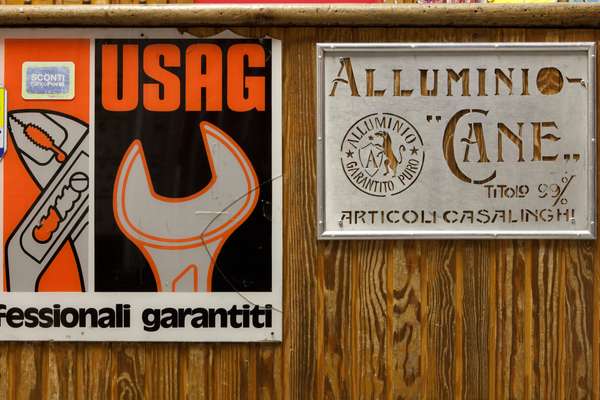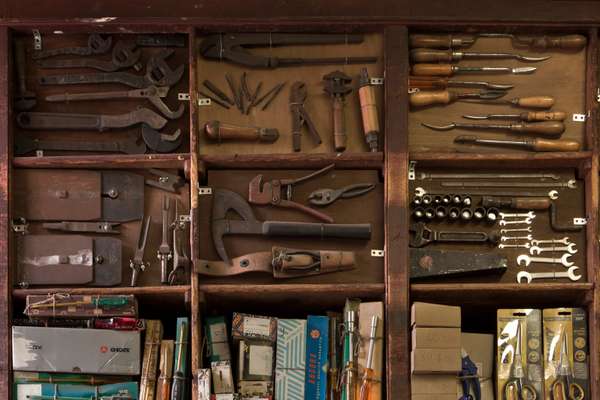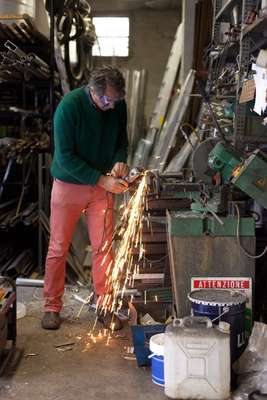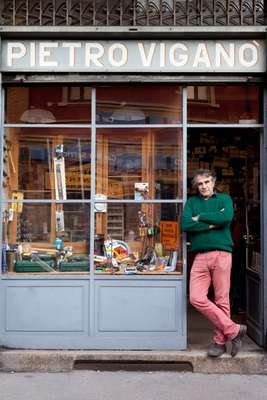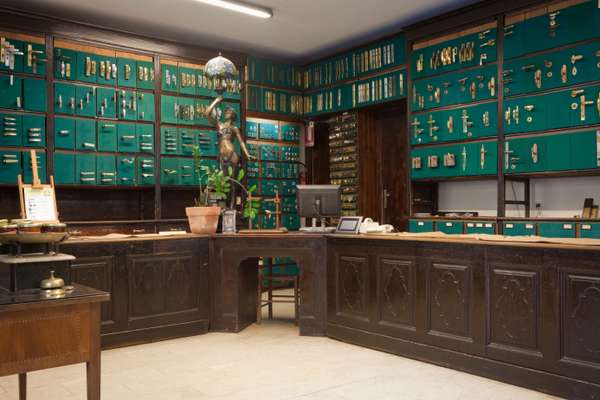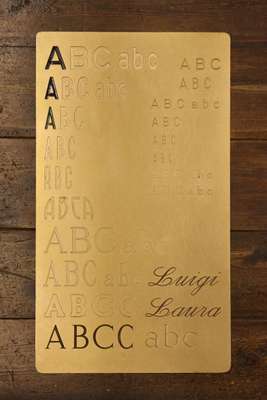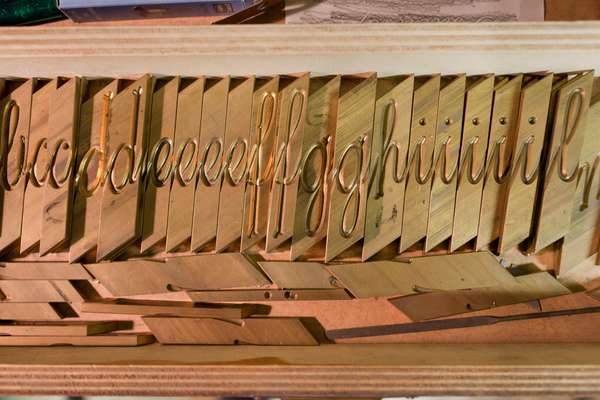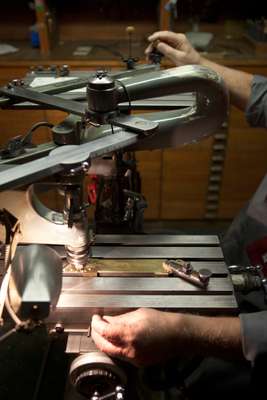 On close inspection, no two ferramenta are alike when it comes to inventory. Inside Caffarena's bolthole-sized shop, tucked away in one of Genoa's narrow lanes there are everyday household items such as the classic Bialetti stovetop coffee-maker. But the shop also offers staples of Ligurian cooking such as marble mortars for pesto or copper trays used to prepare farinata: a local pancake speciality made from chickpea flour.
However, many shops seek out an even more niche market to stand out from the competition. In downtown Turin, the Drovetti family woos passers-by with playful window displays that promote its most popular product: door handles. Inside the atmosphere is what Italians might describe as old-school: well-worn wooden counters upon which many a client and assistant have leaned in the past 110 years while discussing which lock to install or debating the ideal typeface for a door plaque. "Some of the furniture here is even older than the shop," says Luigi Drovetti, pulling out drawers on a 19th-century walnut cabinet to reveal nails of various sizes.
Luigi, together with his father Francesco and sister Laura, aims to sell an assortment of tools but the firm's focus is doorknobs, locks and fittings. Here you can peruse Italian design brands such as Olivari, maker of the super-sleek Gio Ponti-designed Lama door handles, alongside traditional brass pieces requested by residents of  Turin's palazzos. Over the years Drovetti has added offerings such as bespoke, handmade wooden letterboxes and wine-bottle racks fashioned to order from steel.
For a behind-the-scenes look, Luigi invites us to the store's nearby workshop set inside a quiet residential courtyard. Here staff assemble various components, including hinges for cabinets and doors. Brass is the firm's forte and it comes in an array of finishes, whether lacquered, brushed or tin-plated. The Drovettis' skill with the material has gained them recognition and orders – even from high-end fashion boutiques, including menswear label Caruso.
The artisans at Drovetti are not above making house calls to assist with minor repairs. In their toolboxes, employees carry old-fashioned lock-picks (once used by thieves) made from iron to open latches on antique armoires when residents have misplaced their keys. "They come in handy all the time," says Luigi with a smile. "We even came to the rescue of a church in the area, which hadn't been able to open its tabernacle in years."
Going the extra mile for customers is what owners of ferramenta say makes their business model work, even in today's world of competing supersized retailers that stock thousands of items. "It comes down to service, service, service," says Milanese shop owner Giulio Velati, who runs Viganò with his son in the city's Zona Tortona neighbourhood.
For three generations his family has come up with solutions to broken radiators, fixed leaky pipes in people's homes and procured bolts of all sizes from a darkened stockroom where items are still ordered (without computers) in cardboard boxes; numbers in black ink designate a screw's diameter and length, while letters identify the metal type.
Watching Velati work an afternoon shift is like seeing a busy family doctor consulting patients. While fashioning a key for one client, he advises another on how best to fix a hydraulic jack for a sailing boat. Then in his back office he tracks down a pair of shears for a budding gardener before stepping into his metal shop to cut a bar for a customer's work shed. Always on his feet, he's a walking encyclopaedia of DIY issues.
"I was practically raised in the shop so I know the trade like the back of my hand," he says, lifting his glasses and taking a much-needed pause. "I live and breathe this work, something you can't say about staff at a big chain store. We make the time and effort and I think, at the end of the day, our customers appreciate it."
Don't want to grow a beard and open a café? How about donning an apron and nailing it with a fresh take on repair and household essentials instead. And remember: a chat with a knowledgeable shop-owner goes a long way.