Neighbourhood 3: Neutral Bay / Sydney
Calm oasis
Many Sydneysiders – young families as well as up-and-coming creatives – are breathing new life into this idyllic community on the Lower North Shore.
It may be non-committal by name but Sydney's under-the-radar Neutral Bay has plenty of devotees. Less than a 15-minute ferry ride from the city centre, a cluster of Victorian and arts-and-craft-style mansions and apartment blocks line the foreshore. The rolling green spaces are punctuated by palm trees, magnolias and Moreton Bay fig trees. It's blissfully close to Sydney Harbour and ferries that pass the iconic bridge depart every 20 minutes.
Artists have long favoured the bay. Children's author May Gibbs lived in Wallaringa Avenue in the 1920s while Grace Cossington Smith, Australia's most important female painter, lived on Shellcove Road. But the area has taken a lively turn in recent years. Daniel North of Downie North Architects worked on the renovation of Cossington Smith's home early in his career and decided to put down roots here. He now lives and works in the area with his business partner and wife Catherine Downie. The suburb's unique vernacular and easy-going feel were the draw. "There are layers of history in the streetscape," says Downie. "The detail in the older houses, Federation-era cottages and 1970s apartment blocks intermingle. I often spy something new: a nuance in a building or a façade that I've never previously noticed."
The pair bought their property, close to the commercial centre, in 2010 before redesigning and renovating it. "My preference is living here, near the village," says North. "We can finish drawings at the end of the day, drop them off at a print shop within a two-minute walk and pick them up in the morning. There aren't many places where you can live, work and be commercially efficient."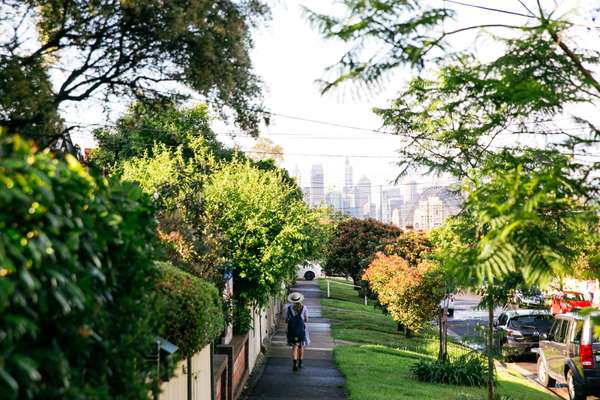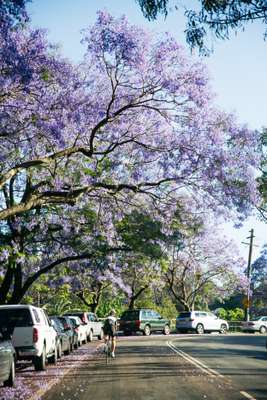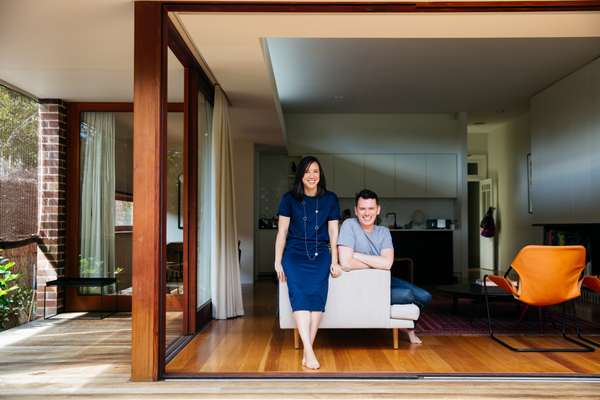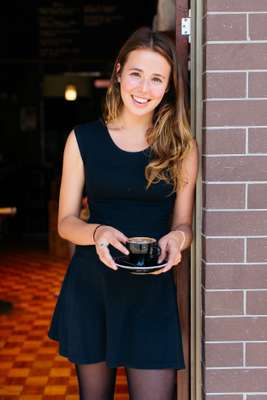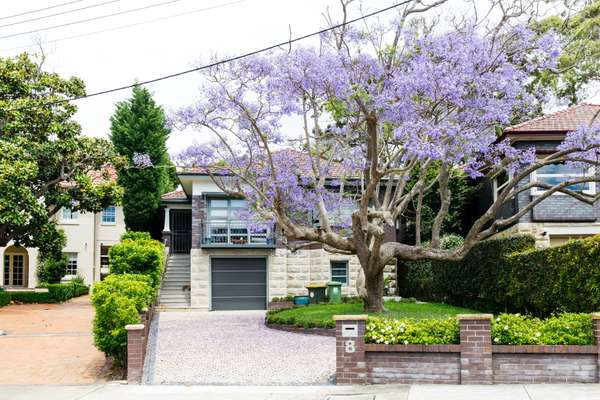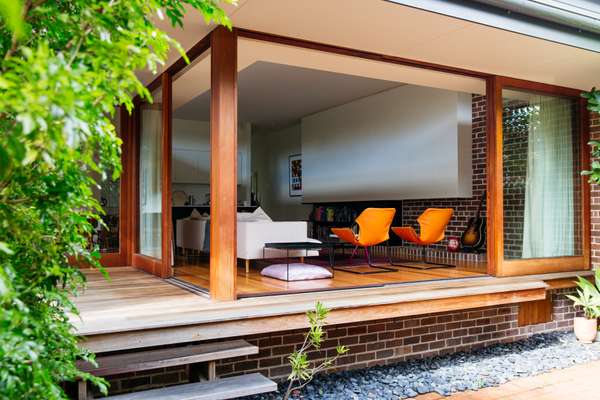 The suburb is increasingly popular with young professionals, families and a steady trickle of expats who enjoy its proximity to central Sydney and nearby beaches. The spurt in popularity has also spurred house prices which, according to Piers van Hamburg of McGrath Real Estate, have risen some 15 per cent in the past 12 months but remain affordable. Van Hamburg says the increase in value is one of the largest in the country. "With the drop in the Australian dollar, expats suddenly have greater buying power. There is interest from professionals wanting to migrate from Britain, Hong Kong and China, and from Australians keen to return home."
Schools are another attraction. The local government school, Neutral Bay Public, has long been regarded as one of Sydney's finest and many new arrivals jostle to be within its enrolment boundaries. Interior designer Sophie Schwarz lives across the road in a Victorian terrace house with her two children. "The kids walk to school, there are dog parks and a community garden down the hill as well as bush-walking tracks," she says. "It's safe and friendly; people actually say 'Hello' to each other."
The area has long attracted creatives says co-president of the Neutral Bay Chamber of Commerce Rick Doran. "In the 1970s and 1980s, advertising agencies, architects and independent publishing houses moved in. They were attracted to the village-like atmosphere and their clients happily came here for meetings because it was just five minutes across the bridge in a taxi."
Many smaller businesses are finding their feet here. In Laycock Street a stylist, a book publicist, a writer and a draftsman live side by side. South African-born Louise Beaton migrated here 10 years ago with husband Michael; she lives in and runs a textile business from their Federation-style cottage. "We chose Neutral Bay because of its location: close to the city and the beaches," says Louise. "Over the years we have loved that it has become a real community. Residents go out at least three or four nights a week."
According to Doran there are more than 20 cafés, nearly 50 restaurants and a clutch of decent wine bars. The suburb also has a long Nippon association and is now home to many of Sydney's best Japanese restaurants, such as Tobikiri run by chef Shuhei Kodama, who moved here from Kobe 15 years ago.
Exercise and living well are also important to the residents of this thriving neighbourhood. Many can be spotted pounding the pretty tree-lined streets or leaving Neutral Bay Club on Westleigh Street. The pristine tennis courts are a wonderful place to work up a sweat before stepping out to see the sun setting over the crest of Sydney Harbour Bridge.