Fashion. Autumn preview / Global
Step into the light
Cool cottons, sharp eyewear and bold colours reign supreme this autumn. Layer up to go from poolside to cocktail hour come rain or shine on the Bayerische Riviera.
Hair and make-up: Alice Fayre
Models: Alexis Petit & Helena Sopar
Location: Hotel Bad Schachen
Sunglasses, earrings and high neck jumper by Céline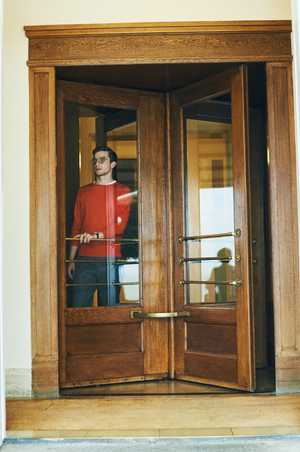 Jumper by John Smedley
T-shirt by The Reracs
Trousers by Still by Hand
Glasses by Eyevan 7285
Watch by Grand Seiko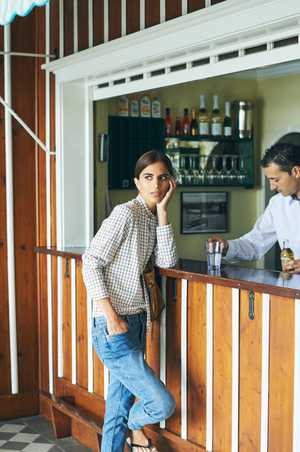 Shirt by Marie Marot
Jeans by APC
Earrings and ring by Hermès
Bag by J&M Davidson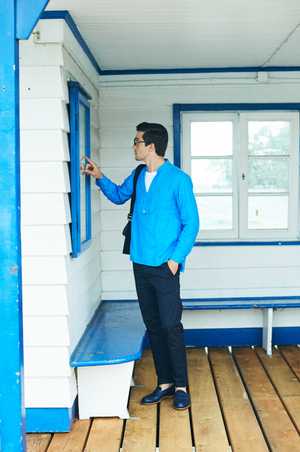 Shirt by Yarmo
T-shirt by Polo Ralph Lauren
Trousers by Closed
Shoes by JM Weston
Glasses by Persol
Bag by Brooks England from British Made
Top by Norse Projects
Trousers and bag by Hermès
Trainers by Eytys
Earrings and bangle by Georg Jensen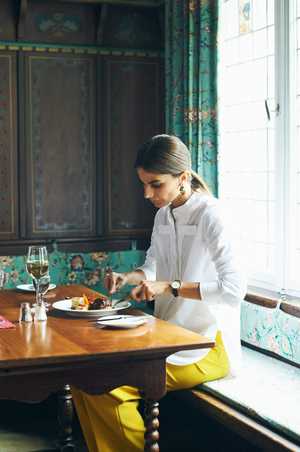 Shirt by Ports 1961
Trousers by Cédric Charlier  Earrings by Charlotte Chesnais
Watch by Nomos Glashütte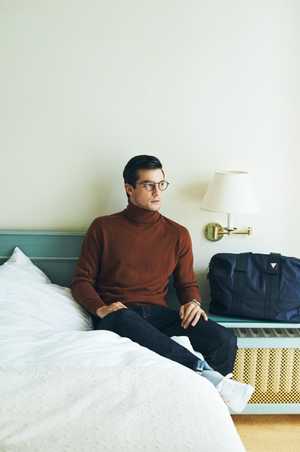 Rollneck jumper by Orazio Luciano
Jeans by Boglioli
Socks by Uniqlo
Trainers by Vans
Glasses by Ray-Ban
Watch by Citizen
Bag by Louis Vuitton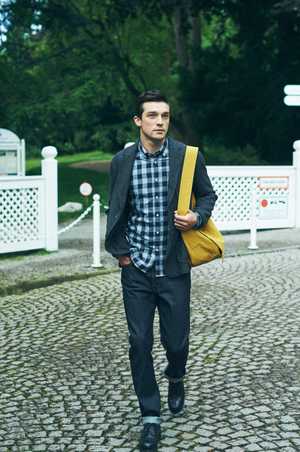 Jacket by Kaptain Sunshine
Shirt by Woolrich
Jeans by Burberry
Shoes by JM Weston
Bag by Wonder Baggage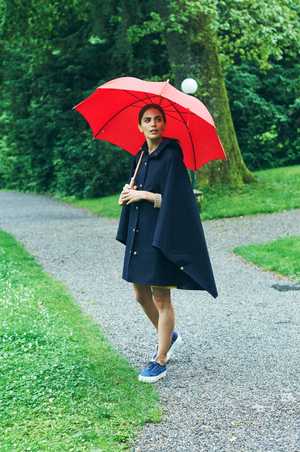 Coat by Mackintosh
Jumper and skirt by Weekend Max Mara
Trainers by Eytys
Umbrella by Mr Stanford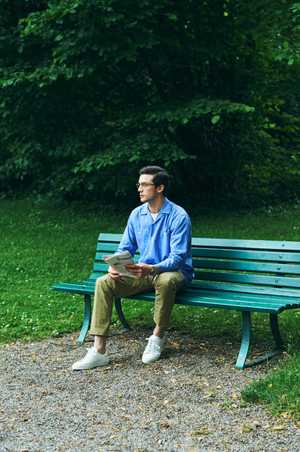 Shirt by Comoli
T-shirt by Evin
Trousers by Auralee
Trainers by Burberry
Glasses by Eyevan 7285
Watch by Bell & Ross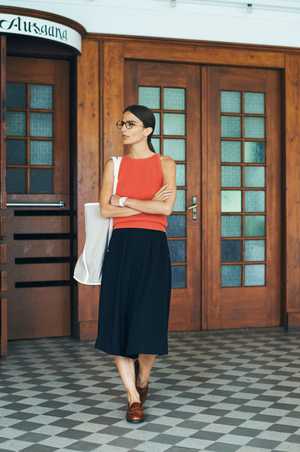 Top by J Brand
Culottes by Maison Kitsuné
Shoes by Sebago
Glasses by Mykita
Watch by Rado
Bag by PB 0110
Jacket by J.Crew
Shirt and trousers by Barena
Glasses by Sunday Somewhere
Bag by PB 0110
Vest by Oliver Spencer
Shirt by Yarmo
Trousers by Closed
Shoes by Sanders
Watch by Rado
Bag by APC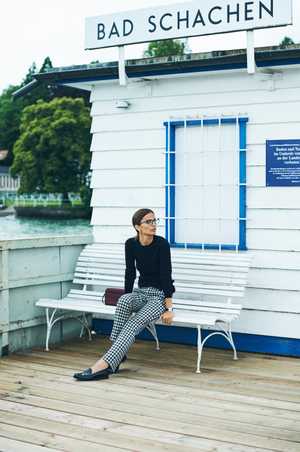 Jumper by Rochas
Trousers by Bally
Shoes by Church's
Glasses by Oliver Peoples
Watch by Nomos Glashütte
Bag by J.Crew
Jacket by Belvest
T-shirt by Maison Kitsuné
Shorts by Sunspel
Shoes by Tod's
Glasses by Eyevan 7285
Scarf by MHL
Bag by Frescobol Carioca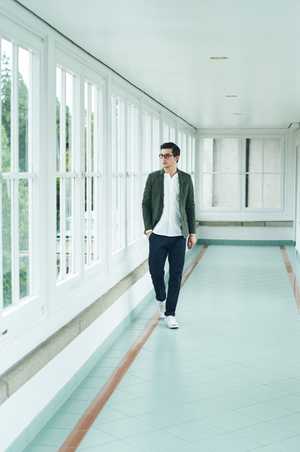 Jacket by Private White VC from British Made
Shirt by Itty-Bitty
Trousers by President's
Trainers by Converse
Glasses by Ray-Ban
Pocket square by Breuer
Dress by Dušan
Shoes by Havaianas
Glasses by Lindberg
Shirt by Manual Alphabet
Hat by A Kind of Guise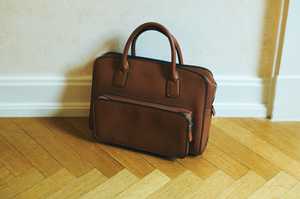 Bag by Giorgio Armani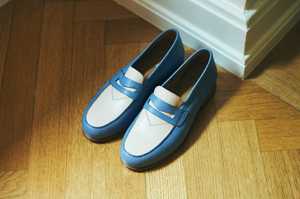 Shoes by Maison Kitsuné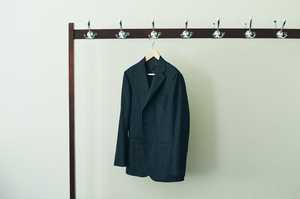 Jacket by Caruso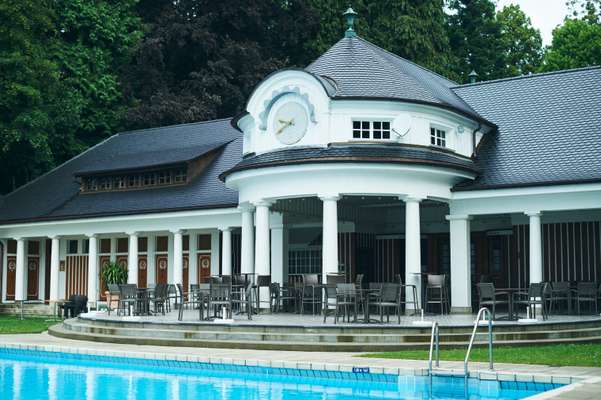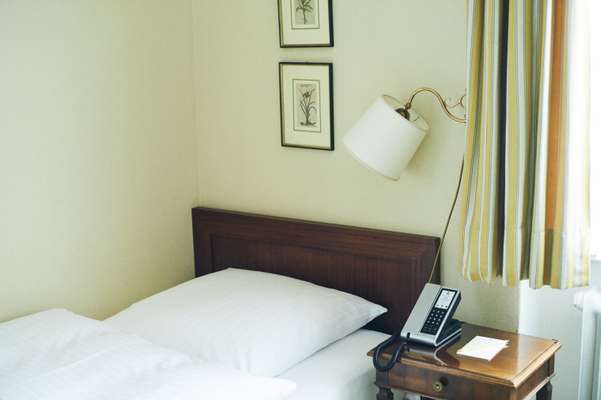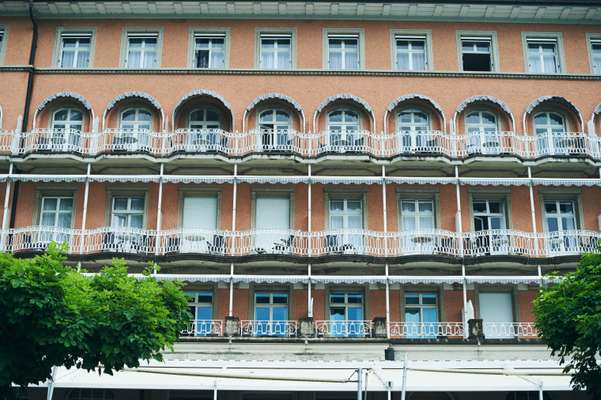 The refined Hotel Bad Schachen occupies a plum position overlooking beautiful Lake Constance. With stunning views of the sparkling lake and the Alps, those who stay here can soak up the unique atmosphere of the Bavarian Riviera. What's more, the hotel's pools and spa will leave you feeling fresh and revived.