Future of the biennial / Venice
Circus animals
Biennials are a sparkling staple of the cultural calendar and a springboard for many artists' careers. But have we reached peak biennial? If this year's events are anything to go by, it might be time to call it a night.
It's 23.30 on June 2013, Giudecca Canal, Venice. Russian gas billionaire Leonid Mikhelson is throwing a party, not on his yacht but on a converted cargo boat that has been transformed into a glittering venue. The four-course dinner is in honour of two artists, Pawel Althamer and Anatoly Osmolovksy, who are showing in the historic Casa dei Tre Oci. This is one of the 50 or so side events that accompany the Venice Biennale's director's show, not to mention the 80 or so national "pavilions" that range in size from a single artist in an Alvar Aalto-designed shed (Finland) to full-blown, multi-artist exhibitions in palazzi.
Althamer has also proved a surprise hit of the sprawling two-site director's exhibition, this time by New York curator Massimiliano Gioni. Rumour has it that the fit-out of the show, which celebrates the art of "non-artists" – philosophers, mystics and "outsiders", the inside art term for the untrained, the odd and the occasionally insane – among the better-known names, has been paid for by Mikhelson.
At the party are the super-rich, patrons, museum directors, curators, PRs, international press and beautiful youth. But dinner has been slow coming: the main course is just being whisked away, though the champagne and vodka are flowing. As Althamer starts dancing enthusiastically with two women, the fastidious director of the Tate, Nicholas Serota, seated by Mikhelson, turns politely to the guest on his left. As a troupe of New York scenesters swoop in, shake hands with all and sundry and then move on to a US Pavilion party, it is clear that this is going to be a long night.
The day before, many of the same faces were sipping bellinis at Cipriani in honour of Ai Weiwei. Some have come from the New York auctions and before that the first edition of Art Basel Hong Kong, adding Asia to the international caravan. "It seems I'm travelling thousands of miles to be with one group of people," says an arts editor of a major British newspaper. And it's not over yet: after Venice it will be on to Switzerland for the main Art Basel fair.
The Venice Biennale is the oldest in the world. In fact it calls itself La Biennale and it is the reason that many festivals – biennials, triennials and even the odd quinquennial – are generically lumped under the term. It was founded in 1895 to create visibility (and a market) for Italian artists and to give the medieval city a more contemporary air – an early bit of city-rebranding. Now a reference point for future biennials, its followers only appeared in dribs and drabs: the Carnegie International in Pittsburgh in 1896; the Whitney Biennial in New York in 1932; São Paulo in 1951; Documenta in Kassel, Germany in 1955. But since the 1990s the number of biennials and triennials has exploded. Recent research by Joe Martin Lin-Hill, deputy director of the Albright-Knox Art Gallery in Buffalo, tracks just under 100 biennials, all but 16 founded after 1989. The Biennial Foundation lists 199 operating around the world.
This rise mirrors the growth in contemporary art. Over the past 20 years the number of successful artists, commercial galleries, starchitect-designed museums and international fairs has multiplied. This has been fuelled by the rapidly growing number of "ultra-high-net-worth individuals" collecting and supporting art, the ambitions of cities to attract investment and tourists, and expanding middle classes keen to engage with art.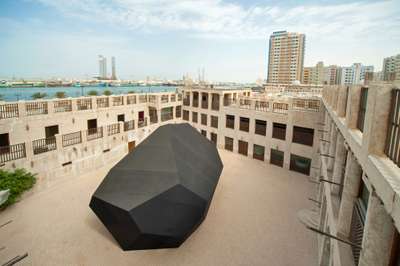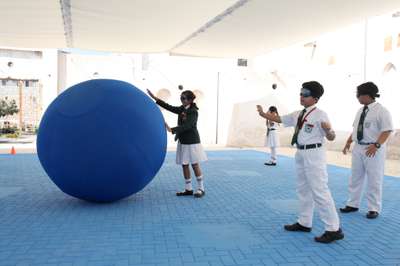 Some of the super-rich are behind the foundation of the new biennials. Academic Olav Velthuis argues that they are crucial in the development of a thriving arts scene in emerging markets. He says that after the emergence of a tight-knit group of artists, "bridging capital" is needed: often wealthy individuals who push the artists through biennial-like events onto a national and international stage. In the Bangladeshi capital, collectors Rajeeb and Nadia Samdani hope that their biennial, Dhaka Art Summit, which is now on its third edition, will prove just such a catalyst. For them it is a matter of national pride. Judging by the array of top international visitors – from the director of the Tate, Frances Morris, to Documenta curator Adam Szymczyk – and growing interest in the art of the Indian sub-continent among major museums, the strategy is working.
In Moscow, 5,500km away, the Garage Museum of Contemporary Art will launch a triennial devoted to new Russian art in the spring. It is founded and funded by Dasha Zhukova, wife of billionaire and Chelsea football club owner Roman Abramovich, and like many of Russia's elite she plays a high-profile role in the country's cultural scene. With state support patchy and increasingly doctrinaire, the cadre of new philanthropists are providing help for artists and heritage. It also keeps public opinion, and possibly the government, sweet. Rumours still circulate that when Viktor Vekselberg – dubbed "Russia's richest man" – helped buy back the US-based archive of philosopher Ivan Ilyin in 2006, he did so to please the Kremlin.
Cities too have been keen to back the biennial bandwagon in an effort to lure cultural tourists. Since 2000, biennials have launched in Auckland, Gothenburg, Yokohama and Bucharest, among others. Adrian Ellis, the director of AEA Consulting, says that in an era of globalisation, "cities homogenise, they move from being brands to commodities, so establishing events such as biennials is one of the ways in which a city can reassert its identity". And when a city with a sophisticated vision meets curators with something to say the result can be influential: Kassel's Documenta, the Gwangju Biennale and Bienal de São Paulo.
The problem, says Ellis, is that "there is really just 5 per cent at the top and then a big gap to a slew of regional events. It's hard to create another event like Venice. But there is a second strategy and that's creating the best niche biennial." Some cities have, as he suggests, managed to create experiences – through their exposure of lesser-known artists and the use of unusual spaces – that feel unique: in Marrakech, Sharjah, Istanbul and Kochi-Murizis in India. Artists using such spaces can be a big attraction locally as well as for an international elite, as a rare opening of the Toxteth Reservoir for this year's Liverpool Biennial has shown.
Next year the art world will be enjoying a biennial bonanza thanks to the once-every-10-years confluence of the Venice Biennale, the five-yearly Documenta and the once-a-decade Skulptur Projekte Münster. Packed around this are some of the art world's other favourites: Prospect in New Orleans and Performa in New York, Lyons in France and Istanbul. The art world is addicted and arguably with good reason.
Top biennials can still have a major impact on an artist's career. Tino Sehgal, best known for his large-scale, participatory performances at the Guggenheim in New York and Tate Modern, broke through in Venice in 2005, as did Icelandic film-maker Ragnar Kjartansson in 2009. Chris Bedford, director of the Baltimore Museum of Art and co-curator of the US Pavilion in 2017, says that even for an already successful artist such as Mark Bradford, representing your nation is "a pinnacle". Meanwhile, Marc Quinn's dismal 2013 show at the Fondazione Cini was surely one of the reasons for the artist's subsequent split from his gallery, White Cube.
The best biennials, according to Ralph Rugoff, director of London's Hayward Gallery, are "the ones that are focused enough to make a coherent argument through the artworks on display, which often involves putting a spotlight on the types of work that haven't received a lot of international attention". Most famous of these is Okwui Enwezor's 2002 Documenta 11, often called the first post-colonial "biennial" for its inclusion of artists from Africa, the Caribbean, India and beyond. Massimiliano Gioni's Venice was admired for making a case for the inclusion of outsider art in the canon. Former Tate curator Jessica Morgan's 2014 Gwangju Biennale was similarly applauded for what Rugoff calls "a range of lesser-known but utterly brilliant artists".
Biennials with strong regional identities can serve a similar purpose. "The Sharjah Biennial, especially when it coincides with the Art Dubai fair, has become a reference point for curators," says Antonia Carver, director of the not-for-profit Jameel Foundation. Sharjah's was established in 1993, with a focus on local painters. Its transformation started 10 years later, when Hoor Al-Qasimi, the London art-school trained daughter of the ruler of the city-state, took over its management. Inspired by Documenta, its focus has shifted to a more conceptual approach encouraging commissions from artists on a scale rarely seen in the region, with artists such as Wael Shawky cementing their reputations. But Sharjah also demonstrates what can go wrong. In 2011 a work installed in a square by Algerian artist Mustapha Benfodil outraged locals for apparently attacking Islam: it used the testimony of Algerian rape victims whose attackers had used religious texts to defend their actions. The Sheikh dismissed the biennial's director and other works deemed offensive were removed or altered.
For those familiar with the region, such as the chair of the Tate Young Patrons committee, Alia Al-Senussi, the importance of the biennial is undimmed: "If you want to make a difference it's going to be by inching things forward, so little by little you make a space. You don't do it by blowing the space up," she says. And after an initial outcry much of the art world now seems to agree. Nevertheless the international coverage was scathing, highlighting the risks when values of the international art world clash with local sensibilities.
One of the selling points of biennials is that they are not ostensibly about selling. As a result the work is often more adventurous: more installations, big sculptures, technology, video and performance; more site-specific works and fewer paintings that sell so easily at fairs. Yet behind the scenes it's a different story. Adam Sheffer, sales director of New York gallery Cheim and Read, says that while most curators claim there's no selling, "you turn up at Art Basel a few weeks later and everyone's busy telling you about all the things they have already bought". Deals are done in the bars of the Bauer in Venice, at after-parties, in hotels and at artist dinners. Collectors such as Miami-based Don and Mera Rubell make no secret of the fact that they have made major buys after seeing an artist's work displayed at biennials.
Sheffer says that some of his favourite biennials are those such as Dhaka and Kochi-Murizis, which are less market-oriented. "But it would be crazy and disingenuous to pretend that all of us don't go and look with an eye to spotting future talent," he says. Cheim and Read first noticed one of its current roster artists, the Egyptian-born Ghada Amer, at the Venice Biennale.
Museums have one eye on the money too, hosting suppers and curator tours for their patron groups in return for future generosity. "Biennials are a wonderful offer for museums groups," says Emma Dexter, director of art at the British Council. "It's a great way for collectors and curators to see work and interact." Smaller biennials can offer particularly unusual or intimate experiences: in 2015, Artangel took its patrons to the Marrakech Biennale to see a new presentation of the non-profit's Ben Rivers White City installation.
The underlying fear, of course, is not that artists' reputations are cemented by biennials: it is that powerful dealers, collectors and private foundations seek to influence what is actually put on. But the real threat to the onward march of the art biennial may well lie elsewhere. With the rise of nationalism in China and Russia, the election of Donald Trump, events such as Brexit and the bizarre snub that Philippine president Rodrigo Duterte gave to Barack Obama, the globalising engine that encouraged cities and sponsors to invest in internationally appealing culture may begin to stutter. "If it is true that forces we thought were ineluctable – and which drove and are still driving the international cultural boom – go into reverse then the incentives that built the new museums and funded the new biennials could go into reverse too," says Adrian Ellis.
News perhaps for the Garage Triennial in Moscow, the Desert Biennial in the Coachella Valley, the Antarctic Biennale and the Honolulu Biennial, all of which will have inaugural editions in 2017. For now at least, the party goes on.