Food firms to watch / Global
Seasoned to taste
From keeping a nation's food culture fresh to shelf space for small-scale producers, here are five food firms with tasty ideas for the year ahead.
01 Reinventing the hawker centre
Timbre+, Singapore
Cooked up in 2016, Timbre+ was co-founded by Edward Chia and Danny Loong, who turned their know-how of running live-music venues and festivals to starting their own contemporary take on Singapore's traditional hawker centre. Their space in the One North neighbourhood gathers businesses from across the generational divide to address the lack of young talent willing to join the oldsters in the food-stand business.
"It's a collaborative project," says Chia, who co-founded the Timbre Group with Loong in 2005. "Our role is like an aggregator, creating and bringing different concepts." Across the 35 food outlets and during an annual calendar of pop-ups and food fairs, Timbre+ also has two stalls that act as an incubator programme for young chefs to try their hand at running a food business over three to six months. The crucial ingredient, though, is the opportunity to learn from their experienced neighbours.
"Here it's not a competition, it's more about complementing each other," says stall owner Christian Calledo, 35, stood next to a table of seated diners tucking into his sweet chilli liempo (grilled pork with rice). "It's family and you get good conversation; every time we meet up we try each other's food and exchange ideas."
When Timbre+ stepped in to develop a new business on the site of a demolished food centre, it also intended to give voice to veteran hawkers and be proactive about promoting the value of their businesses. "What about the older guys?" says Chia. "There was no intention to kick them out – slowly, we tried to get them involved in the new initiatives. Initially there was a bit of a culture shock for them."
But the success of the project is evident. At Timbre+ you'll find unlikely alliances, such as that of 44-year-old chef Willin Low – of Singapore's celebrated Wild Rocket restaurant – with 56-year-old long-time hawker Michael Heng at Roxy Laksa. They worked together to refine and reintroduce Heng's third-generation laksa to a younger crowd. It means that while Heng's children may have shown little enthusiasm for his business he has found an eager collaborator in Low, who has frequented his stall for the past decade.
"From customer he became friend and now a partner," says Heng, delighted that his recipe will survive another generation. Low is equally effusive: "If we do this right it could be the blueprint for other hawkers."
Notes: The team is turning an ailing trade into a brisk one – and successfully safeguarding Singapore's culinary heritage in the process.
---
02 The Aussie food market grows
Tramsheds Harold Park, Sydney
Sydney relied on trams for transport until the 1960s but today the Victorian workshops that used to maintain the rolling stock are a new stop for the city's food-lovers. About 3km west of the cbd, between once-grungy Glebe and Forest Lodge – and on the site of the now-closed Harold Park Paceway dog track – lies the latest addition to Sydney's dynamic food scene. To the delight of residents – and the roving hordes keen to taste something new – The Tramsheds reopened after an au$34m (€24m) refurbishment in 2016.
At the front door a vintage tram carriage and ornately crenellated brickwork welcome you; inside, corrugated iron ceilings tower three storeys above a buzzing market hall. Visitors can sample all manner of fine food at casual cafés and swish sit-down spots, while there is also fresh produce – everything from tinned preserves to bread and booze. Restaurant and monger Fish & Co sees all eyes fixed on the wooden fishing boat suspended from the ceiling. Opposite, Bodega 1904 and its accompanying wine shop by Elvis Abrahanowicz and Ben Milgate (the clever souls behind Porteño and Continental Deli) serve Australian wine and delicate tapas-style dishes.
But its not just flash restaurants from Sydney's better-known f&b set that make the place hum. On Sundays the shed's central hall is lined with market stalls and independent vendors, which give the place more of a down-home feel than its plush redesign suggests. Among them is florist Wendy Ellis's Thorny Roses concession. As the in-house flower merchant for building developer Mirvac – the St Leonards-based group responsible for The Tramsheds' regeneration – Ellis decided to take up position in the market hall, where she peddles late spring blooms such as towering peonies and romantic tea roses. Next door, Pepe Saya offers samples of his hand-churned butter, while the bakers at nearby Dust mill their flour on site (try the peach Danish, spiced with tea or the saucer-sized pain aux raisins, studded with pistachios).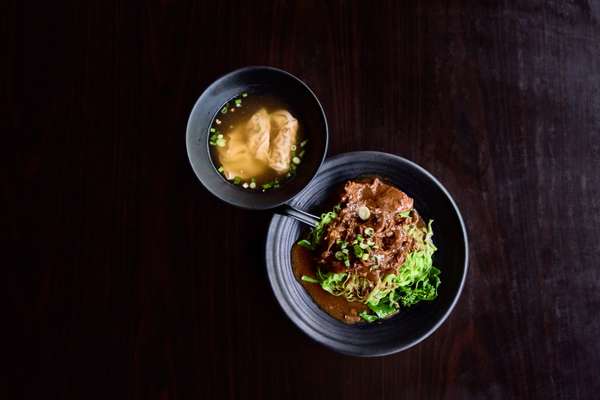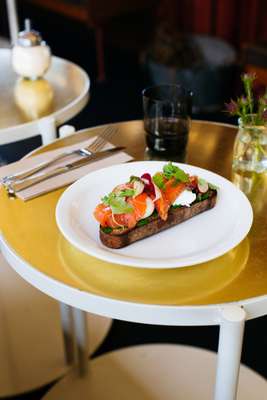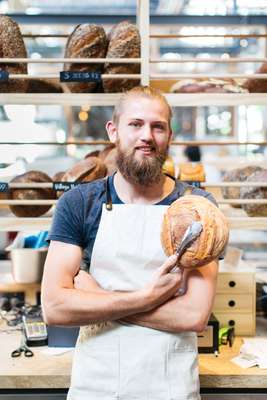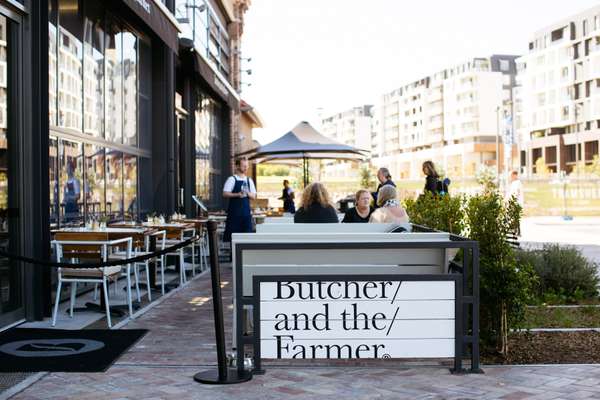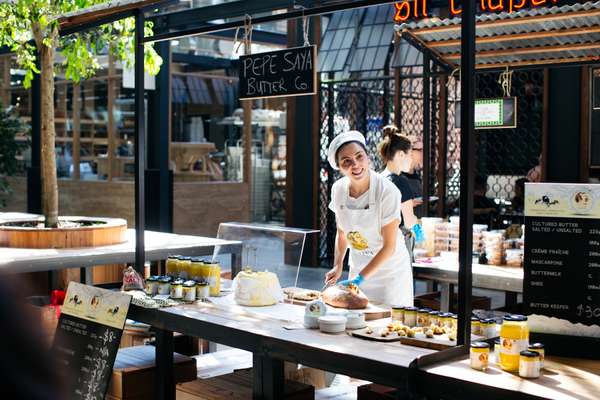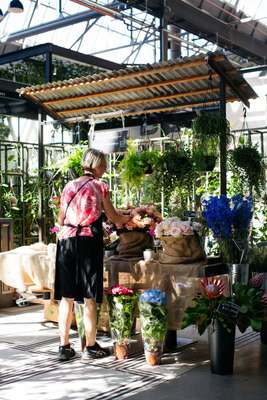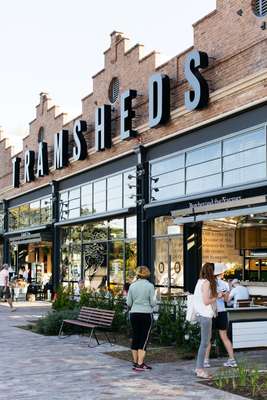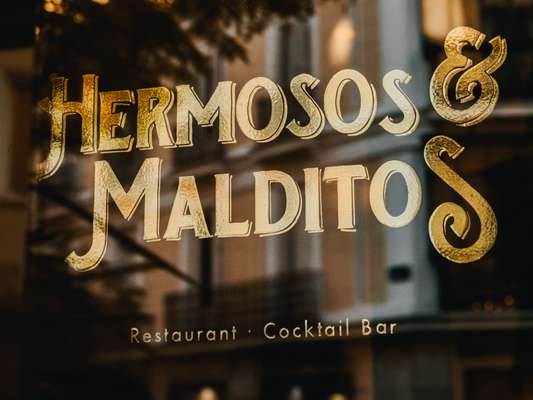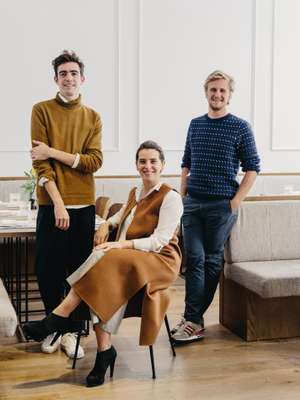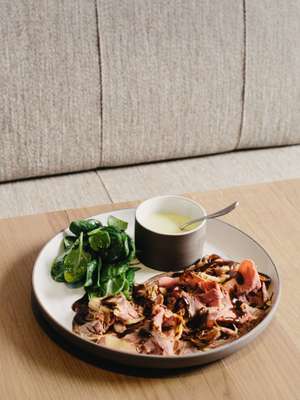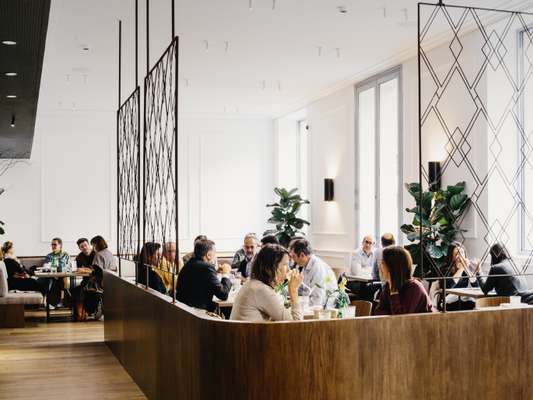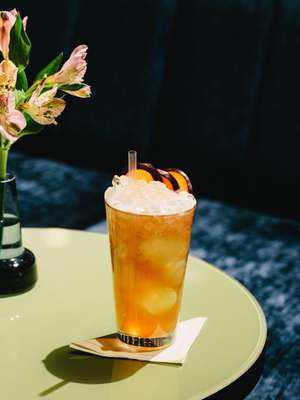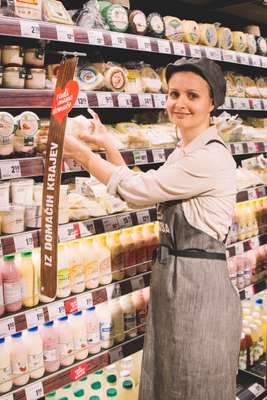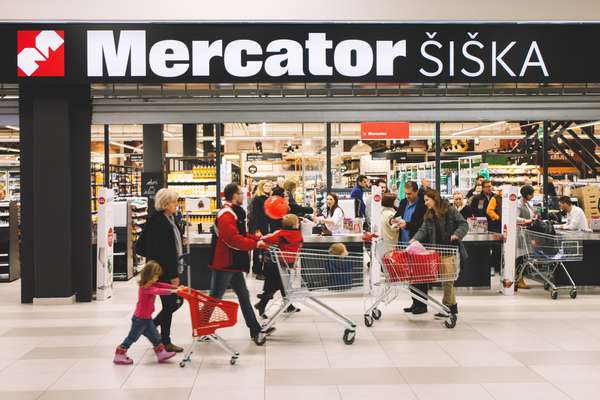 On the site where punters once cheered on the dogs, and mechanics kept the city's trams trundling, this urban retail and dining development admirably knits together disparate communities. It also provides Sydneysiders from further afield with a new station to stop at.
Notes: The din of hammers has been replaced by the scrape of knives and forks on fast-emptying plates. Other cities should look to this community-minded market before demolishing out-of-use spaces.
---
03 The new model that could take local global
Portland, Oregon
Q&A: Amanda Oborne
Vice-President, Ecotrust
Farm-to-table has been done, so will the farm-to-institution model bear a higher yield in 2017? We speak to Amanda Oborne at Oregon-based Ecotrust about how schools, large firms and even prisons can change the food industry for the year ahead.
How does connecting institutions with farm-growers boost business and food quality?
Farm-to-table chefs and restaurants have been innovators, rule-breakers and rising stars. But food-service directors will be the unsung heroes who figure out how to source and serve nutritious, community-minded, locally produced food affordably and at scale.
Give us an insight into the food industry in 2017.
I think institutions really are the sleeping giants of local food. At their scale they have the purchasing power to completely change the farm-to-table game and make it accessible to the entire population, not just the affluent. As people at every socioeconomic level become aware of food-system issues and demand food justice, I believe more and more institutions will embrace their role as game-changers.
Who is doing this successfully?
One great local example is Gitta Grether-Sweeney, director of nutrition services for the largest school district in Oregon. Over the course of 10 years Gitta managed to shift 35 per cent of the food budget into the local economy. If a public school can source locally, any institution can.
Notes: Our obsession with locally grown food has been good to smaller producers but the next step is for companies and institutions to up their expectations. How's that for a fresh approach?
---
04 The new model for hotel dining
Better, Madrid
When it comes to dining, hotels often tread a familiar path: lavish fit-outs, food that errs on caution (or, worse, confusion) and a big-name chef to headline all the fanfare. In Madrid a young collective – fittingly named Better – is pushing hoteliers away from this tired formula, determined to transform hotel dining rooms into more homely destinations for good food. "Hotels are masters of managing complex systems but aren't usually specialists in gastronomy," says Miguel Bonet who, together with fellow food-lover Alejandra Ansón, develops authentic and understated menus for Better.
In 2014 the team, which is rounded out by savvy PR heads and interior designers, had the whole Spanish capital salivating over their pop-up restaurant series called The Table By, which saw 12 regional Spanish restaurants delight diners for month-long stints inside Madrid's Hotel Urso. One of the participants, Galician restaurant Abastos 2.0, was so buoyed by the response that it decided to go a step further and open a permanent spot (by the name of Barra Atlántica) in a nearby neighbourhood.
"The success of The Table By suddenly elevated a younger voice in a sector dominated by older mindsets," says Better's creative strategist Sofia López-Quesada. "It provoked an avalanche of calls from other hotels." In the months since the collective has joined forces with the Marugal group to develop, brand and oversee Hotel Tótem's dining spot Hermosos & Malditos, and is currently working with Iberostar to carry out a complete revamp of the Hotel de Las Letras in a prime space on Madrid's central drag.
"Innovation isn't just about coming up with a new concept: we work on telling a story through the food but also throwing the spotlight on the lesser-known younger generation of Spanish talent," says Bonet. "Designing the space is important but so is selecting the staff. And, more importantly, we stick around to guide the evolution well after the relaunch." Better, it would seem, knows best.
Notes: The Better team provides some key lessons for hoteliers: they don't need to dazzle diners into submission with flown-in fare, sometimes talent doesn't cost the earth (or whatever a celebrity chef gets paid) and people always respond to a good old-fashioned story that doesn't feel forced.
---
05 Where localism isn't a gimmick
Mercator, Slovenia
The rise of the supermarket is both a curse and blessing for the food industry. These strip-lit shrines to shipped-in food have made more ingredients available to more people but they're guilty of squeezing farmers and firms for maximum profit.
Interestingly that's not the policy of Mercator, Slovenia's largest food retailer. Launched in 2016, the Radi imamo domace ("We love local") scheme helps 100 or so smaller-scale Slovenian firms to supply some 900 different products in more than 300 of its shops. The participating firms can pitch themselves to the shop managers and aren't subject to the same strict quotas or minimum orders that many supermarket models enforce.
The shelves and fridges marked with a ruby red heart (the branding of the scheme could be better but the supermarket's heart is, at least, in the right place) hold everything from tea to turnips, milk to meat, all produced in the region. Although the 67-year-old Mercator brand gambled on rolling out the scheme, the idea has proven to be a boon for all concerned.
"On one hand local suppliers are present on our shelves and can grow their business," says Mercator's president of the management board, Toni Balazic. "On the other hand, buyers are supplied directly by local producers and then we gain a distinct competitive advantage."
Radi imamo domace helps appease a trend towards food that's made nearby and even the process is endearingly homespun, with many producers hand-delivering their bounty. In the capital's outposts the regular roster of suppliers include the Puksic family's pickled vegetables, Sirarstvo Oresnik's melt-in-your-mouth goat's cheese and the Brozovic family's syrups made from Grandma Brozovic's recipes.
"Selling our products in a big supermarket provides the possibility of growth with less marketing," says Irena Oresnik, who runs the Sirarstvo Oresnik goat dairy with her family in Sentjost nad Horjulom (an hour west of Ljubljana). "This allows us more time to work on quality and develop new products."
This hybrid business model takes a clever cue from the golden age of small-town grocers while still turning a profit for producer and corporation alike. It's also great PR for the Mercartor brand that's doing more than most in the space to show off its commitment to decent, honest and locally made food.
Notes: A supermarket that's on the side of the little guys? It may be hard to believe but Mercator prides itself on being a platform for producers who need a helping hand.