Start-ups we'd invest in / Global
Shooting stars
All around the world, ambitious entrepreneurs are starting out in business, all with different visions and set-ups but one crucial thing in common: good ideas. From a dog walker in Australia to delivery vans in Singapore, here are a few dark horses with bright futures.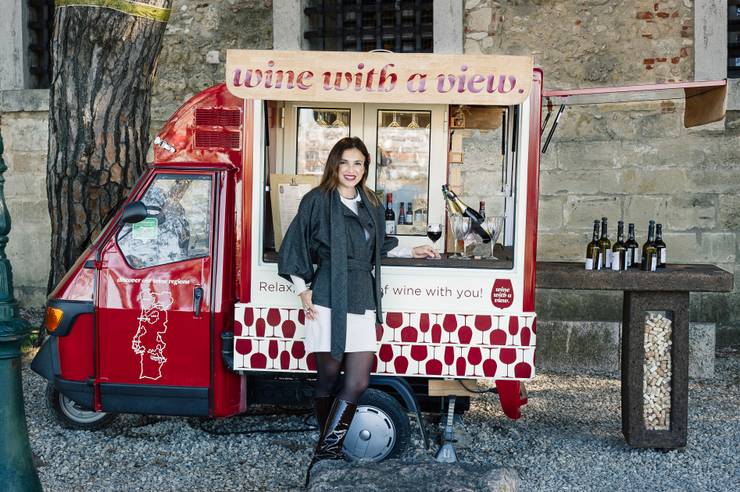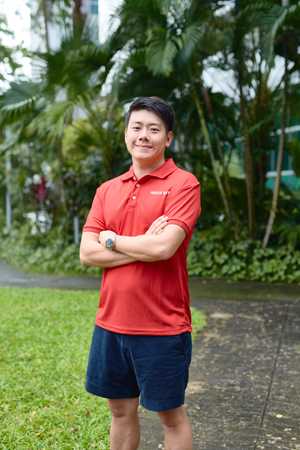 Delivery start-up Ninja Van stood out when it entered the market in 2014, both for its smart branding and personal touch. Its endearing ninja mascot is emblazoned on bright red vans that zip around Southeast Asian cities, making 20,000 delivery trips a day and offering a friendlier vision of the logistics sector.
"We call ourselves a technology company but not everything is done by having the best technology," says 29-year-old founder Lai Chang Wan. "We embrace it but we understand the real world."
Clever software enables Ninja Van to get more packages to their destinations faster and propelled the business across borders, overtaking traditional postal services. "In the past year we've scaled up to almost 40 cities in six countries," says Lai. "What's next is to become the top five in these countries and to do so by combining the best of technology with the best customer service possible."
ninjavan.co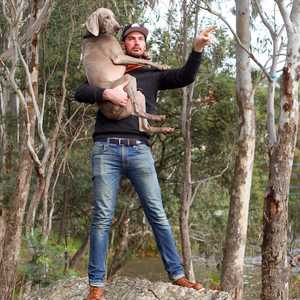 02
Tom and Captain
Melbourne
When Melbourne-based entrepreneur Tom Lillecrapp adopted a large German hunting dog in 2013, he knew it would require a lot of walking. Having just resigned from a job in property he was trying to work out what to do next; the answer was right in front of him.
He decided to set up a dog-walking business: Tom and Captain. The company's point of difference? It shuns the use of leads and operates almost exclusively in out-of-the-way locations. "We take dogs to environments where they won't bump into people: rivers, creaks and bushland," says Lillecrapp. "They can run, dig holes and swim."
Tom and Captain now has a staff of eight and there are plans to sell designer pet products. For Lillecrapp, the company's fast growth can, in part, be attributed to the way it makes owners feel. "I bring along an SLR and take action shots of the dogs, which I send to the owners while they're at work," he says. "They love it – their dogs are almost like children."
tomandcaptain.com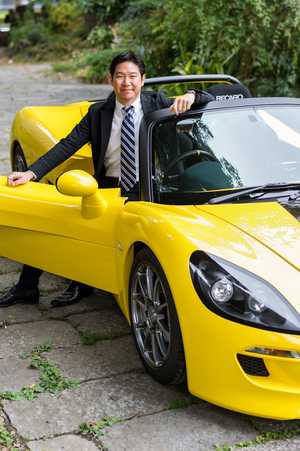 Established in 2010, Kyoto start-up glm is the manufacturer of Japan's first electric sports car. Founder Hiroyasu Koma, 39, started the firm while he was still an mba student; today he employs 22 staff (including 12 engineers). The company's Tommy Kaira ZZ, released in 2015, can hit 100km/h in 3.9 seconds. The glm G4, a supercar concept model, was unveiled this year.
Starting out, Koma studied the market closely; he realised that interest in the electric-vehicle (EV) business was on the rise. "I picked sports vehicles because I knew that could work as a business: small quantities but with high value. And there was no competitor."
glm has a unique manufacturing set-up. Kyoto's high concentration of first-class EV parts-makers enabled glm to develop core components such as the lithium-ion battery with partner manufacturers. "We also sell just the chassis so people can make the EVs in their own way; now companies outside the EV industry approach us."
glm.jp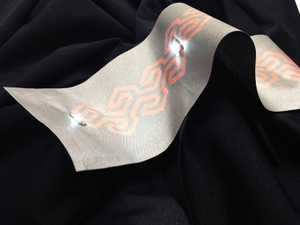 Wearable technology is often just a gimmick – but Loomia doesn't agree. The renamed firm (it was called The Crated when founded in 2013) moved to its New Lab HQ in Brooklyn Navy Yard in September and is now working on a fabric that incorporates soft circuitry. In the next couple of years, founder Maddy Maxey hopes to partner fashion brands and major manufacturers to reach a mass market. "Clothing is ubiquitous but it doesn't get a lot of innovation," she says.
Maxey sees a future where technology is seamlessly integrated into the materials around us. In February the company will launch a year-long programme for companies interested in learning more about the possibilities of smart fabric, which might include a jacket that responds to cold weather by warming up. Maxey is also looking to collaborate with car-makers to create smart seats. "It's materials that make the world around us," she says.
loomia.co
What do you do if you live in a country like Lebanon with a huge refugee population and a spiralling rubbish problem? If you're Sam Kazak, you see an opportunity. He founded Recycle Beirut in 2015 to provide doorstep recycling services to the masses for a small fee. But the company also set out to create decent jobs for Syrians, who are locked out of much of the labour market.
The business breaks even simply by collecting glass, paper, plastic and metal from 1,200 households and selling it on, recycling 50 to 80 tonnes every month. They aim to triple that in the coming year. Furthermore, six of their 17 employees are women in a country that hosts 1.5 million Syrians – more refugees per capita than any other country.
"There are more than 50 million refugees in the world today," says Kazak. "We are one of the few sustainable, scalable models that is capable of addressing the issue."
recyclebeirut.com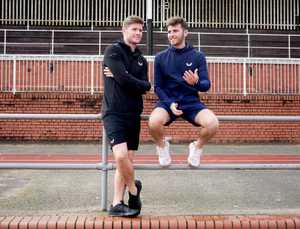 For a company built around agility and speed, Castore took a while to get up and running. The brand founded by Brothers Tom and Phil Beahon was the culmination of almost 24 months of preparatory work. Part of the reason was that both were committed to corporate-finance jobs in London but mostly it was a reflection of their determination to create perfect sports clothing.
In late 2014 the brothers began sourcing fabrics, travelling to Italy to visit mills. In early 2015 it was off to Portugal to meet potential manufacturing partners. Even then Castore was a long way from being ready. "All our garments are tested for 100 consecutive days by elite athletes to ensure the performance features work," says Tom. From original design to final product, 48 people handle each piece.
The Beahons now want to grow their direct-to-consumer online model but are also selling through selected high-end gyms and hotels.
castore.co.uk
Federico Motka was kidnapped by Isis while working for an aid organisation in Syria in 2013. When the Italian was finally released in May 2014 he felt he had to "create something good out of something bad"; that's when he began setting up FieldWorks with his friend Chris Man. The business, due to be fully operational in 2017, aims to challenge the way the international aid industry works, with big businesses keen to fund charitable projects always going to the same "safe" multinational organisations.
FieldWorks will partner, support and ultimately vet organisations around the world, providing a vital link between them and the millions of dollars earmarked for good causes. "The current model is that proposals are written without any contact with the people on the ground and strategies are dictated by politics," says Motka. "If we support local groups, we can better allocate resources."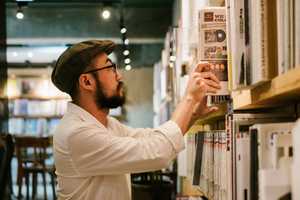 Anyone who needs convincing about the revival of print journalism worldwide need only pay a visit to Boven in Taipei. This unique membership library stocks about 25,000 international magazine titles dating back decades, the culmination of 20 years of collecting by founder Spencer Chou. And it's still growing: Chou adds roughly 400 new editions each month, from Vogue to the Japanese men's magazine Popeye.
Originally opened at a different location selling records and coffee as well as print publications, this second edition took shape in 2015. Tucked away in the Da'an district of the capital, the new Boven has a sharper focus on magazines. The membership concept was inspired by Thailand Creative and Design Centre's book library in Bangkok. Boven members pay a monthly fee and attendance is limited to 20 people at a time to ensure a peaceful environment. Boven also curates collections for corporate clients such as hotels, cafés and hair salons, and there are mini Bovens in co-working spaces.
Now Chou is fielding enquiries from China and Singapore. "My goal is to make Taiwan the biggest magazine library the world," he says. "Anyone who would like to read a good stack of titles will know to come here."
1886 2 2778 7526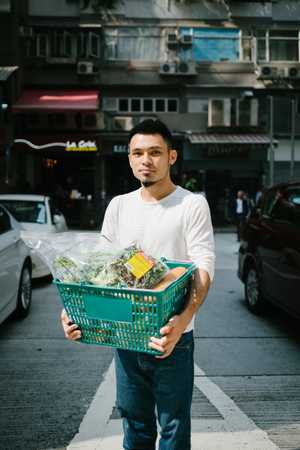 Thanks to Jou Sun, chefs and housewives in Hong Kong now have serious competition when it comes to sourcing the freshest goods at the city's markets. In 2015 Hinz Pak and Jessica Lam gathered seed capital from their friends and family to start their venture, a service that buys market-fresh groceries and delivers them to the doors of time-strapped white-collar commuters. The name means "good morning" in Cantonese.
"The key was to build a smooth supply chain with a trusted network of sellers and drivers," says Pak, who, along with Lam, was engaged in cherry-picking and delivering groceries until the summer. Today the company has grown to eight full-time staff, and more than 2,000 items from more than 40 neighbourhood stalls and brands can be bought through Jou Sun's website. The produce is packed in the company's Wan Chai office before being delivered to customers' homes. According to Pak, "Over 70 per cent of sales are driven by health-conscious women in their thirties and forties, who are the food decision-makers at home."
The pair plans to expand the delivery service to Kowloon and the New Territories in 2017 and are keen to partner more local producers and stall owners to increase the range of groceries available.
jousun.com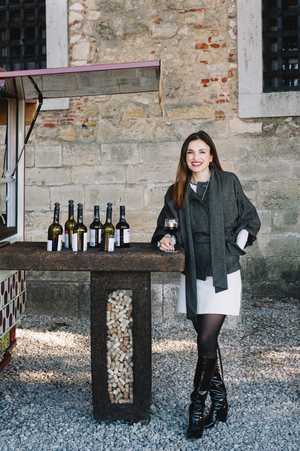 On your next trip to Lisbon, keep an eye out for a smartly repurposed 1960s motor tricycle. It's likely to be Wine With a View, the invention of Portuguese entrepreneur Barbara Vidal, who launched the business in 2014. The concept is simple: Vidal parks up at the spots with the best views around the city, unfolds a bar with a claret awning and serves Portuguese wines by the glass – from rich reds and crisp whites to port from the Douro Valley and vinho verde. "After two and a half years we've sold 93,000 glasses," says Vidal. Part of its success is down to clever branding but also because everything is sourced in her homeland.
After launching a thriving e-commerce branch, Vidal is keen to expand across the country. She is also aware that her business could travel well. "We would like to expand abroad – potentially starting with France – either through multiple local franchises or master franchises per country."
winewithaview.myshopify.com