New Zealand X The Monocle Forecast / New Zealand
Welcome to the land of prosperity and opportunity
In association with Immigration New Zealand
New Zealand is welcoming a modern gold rush of international investors and entrepreneurs attracted by the prospects of fresh business opportunities, a warm welcome and an unrivalled quality of life.
---
Imagine dining out on Auckland's picturesque waterfront, enjoying a glass of wine, before catching a direct flight to Dubai in time for breakfast. Or make it a business lunch of fresh regional produce followed by a late dinner in Hong Kong. New daily connections with the Middle East and the Middle Kingdom are bringing the faraway fantasy of Middle Earth closer to home for record numbers of international visitors. Savvy investors see New Zealand as both a smart business move and a rewarding lifestyle choice.
• Bright outlook: New Zealand continues to be one of the fastest-growing developed economies
• Perfect timing: Auckland has breakfast when Silicon Valley sits down for lunch.
• Great hosts: Kiwi warmth towards visitors is deep-rooted; the Māori word for it is manaakitanga.
• Sunny disposition: Wellington has 2,000 hours of annual sunshine, a third more than London.
• Careful custodians: Kiwis share a sense of guardianship (kaitiakitanga) of the environment.
• Natural fit: Most Kiwis have family or friends in another country; no wonder expats are welcome.
---
New Zealand: reasons to live and invest
New arrivals find it easy to integrate. An open society is matched by a level playing field for business and an inviting immigration system for people with skills and capital.
New Zealand's stunning landscape has long been the envy of the world; now its business environment is winning global plaudits. The World Bank has named it the easiest place to do business in 2017. Stable government, a peaceful society and no estate taxes make it a natural choice for growing family wealth. A government initiative to attract global investors and skilled talent is enhancing the country's workforce. Two residency visas tailored to investors require a minimum commitment of NZ$1.5m (€997,000). Investing NZ$10m (€6.6m) for three years means 44 days must be spent in the country in the last two years of the investment period.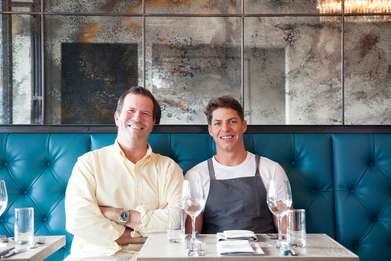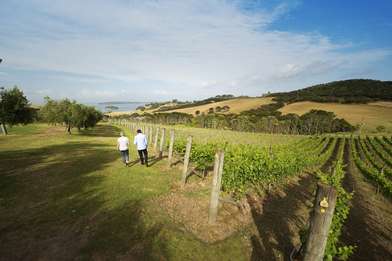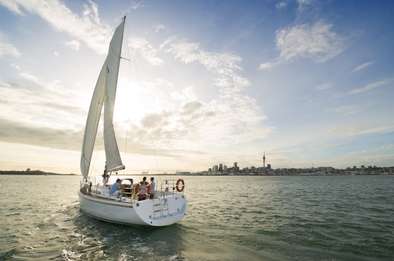 New Zealand's population of 4.5 million enjoys a home the size of the UK or Japan. It has the buzz of Singapore but with breathing space and the hum of Hong Kong but without the crowded houses.
---
Q&A – Jeffrey Costello, investor
American Jeffrey Costello relocated to Auckland with his family in 2012. His wife Olga started an interior-design firm and the two former investment bankers recently worked together on a new restaurant.
Why did you settle in New Zealand?
We wanted to find the best place on Earth to raise kids. I've invested quite a lot here beyond the portfolio that I was obliged to put in place for the visa. New Zealand is about more than just agriculture; my own investments range from sheep-milking and data analytics to elderly care and opening a restaurant. This country is a great place to do business.
How did you meet your restaurant partner, Nick Honeyman?
It's a classic example of the close-knit quality of New Zealand's business communities and how the country operates. Whatever the business may be, it's easy to quickly establish networks with relevant players.
Was Auckland your first pick?
We've lived in Los Angeles, New York, London and Moscow so we are city people. Auckland is the cultural and commercial capital; I'm ultimately an investor and this is where business is done. Vancouver was our second choice and what it came down to – weirdly enough – was water temperature. I'm a keen sailor.
Do you feel settled in New Zealand?
Aside from Auckland we have a house in Queenstown that we use for skiing and hiking – and we are also building a beach house. This is where we are going to be, certainly until my boys go to university, and I plan on pursuing New Zealand citizenship.
---
Investing in a quality life
There are two visas for investors who want to gain residence in New Zealand; selected criteria below.
Investor
• Min. NZ$1.5m (€997,000) invested for four years
• 146 days per year in NZ during final three years of investment period
• Settlement funds of NZ$1m (€664,000)
• 65 years old or younger
• Three years' business experience
• Competent in English
Investor plus
• NZ$10m (€6.6m) invested for three years
• 44 days per year in NZ during final two years of investment period
• No additional requirements
---
From research to registering, living and investing in New Zealand is just a few easy steps away.
1. Check out newzealandnow.govt.nz/liveandinvestnz
2. Register your interest and connect with Immigration New Zealand.
3. Book your flights and come and explore.