Kadewe / Berlin
Statement piece
The US and UK may be falling short when it comes to making a good impression but Berlin is firming up its footing on the world stage with a sparkling renovation of its stellar department store Kadewe.
"I can still remember my first visit to Kadewe: we were looking for a pair of shoes. It was shortly after the war when the building was still half-destroyed and creaking escalators connected what were, at the time, two floors," says Burgi Schulze-Hewmann, adjusting her square black-rimmed glasses. "I like to come here in the evenings. Instead of the pub, I visit Kadewe." As a Berliner and loyal customer of the historic department store, she has watched the German capital's Kaufhaus des Westens change throughout the years.
Designed by architect Johann Emil Schaudt in 1907, the building itself was rebuilt after a US plane crashed into the site during the Second World War.
Schulze-Hewmann remembers the rebuilding of the by then seven-storey space and was around when thousands of east Berliners stormed it after the fall of the wall in 1989. Today she's here on a more jubilant mission: to toast the completion of the first stage of the latest renovations.
It's a drizzly winter evening and hundreds of guests are roaming the halls of the shop in Berlin's central neighbourhood of Schöneberg. They're eager to see the first phase of Kadewe's extensive makeover. The remodelling of continental Europe's largest department store – which offers close to 500,000 products, ranging from porcelain to Porter bags, and food on the sixth floor – is part of a six-year €300m project funded by the Bangkok-based majority stakeholder Central Group. By 2021 each of the three Kadewe Group's properties (including Hamburg's Alsterhaus and Munich's Oberpollinger) will be revamped.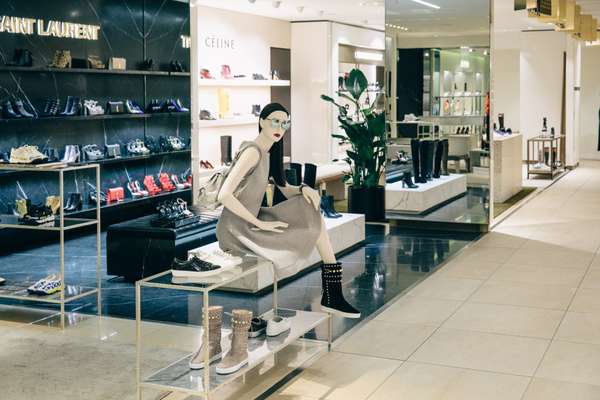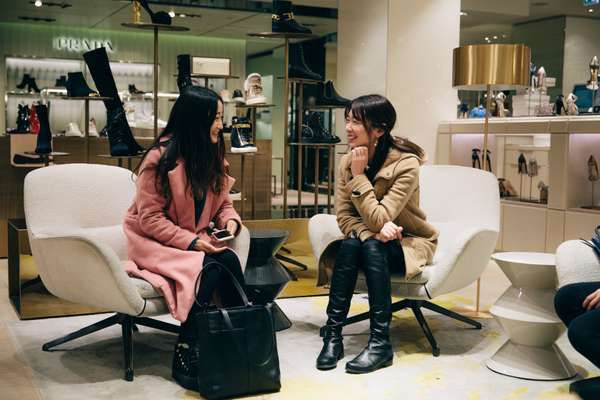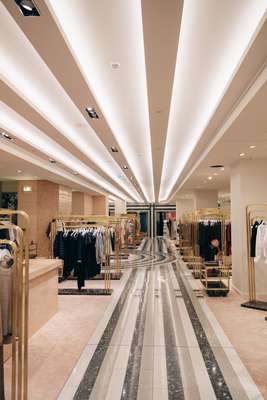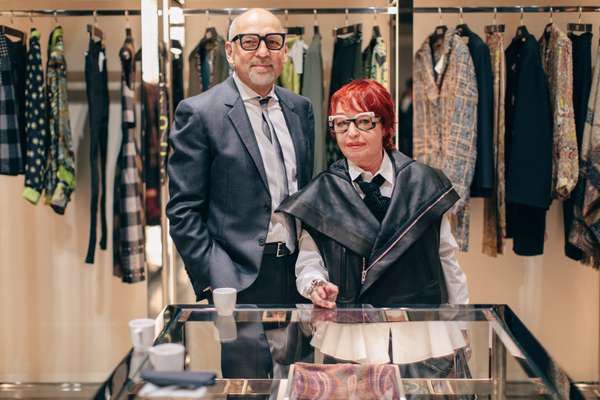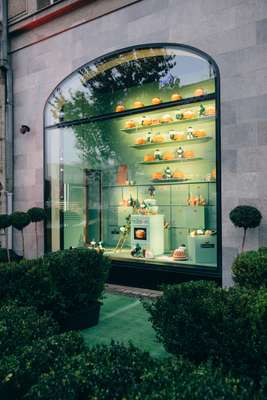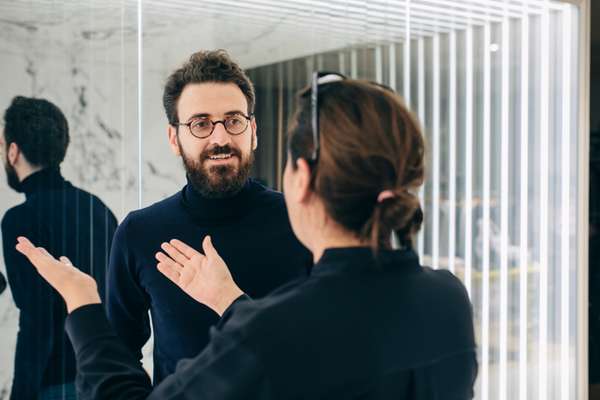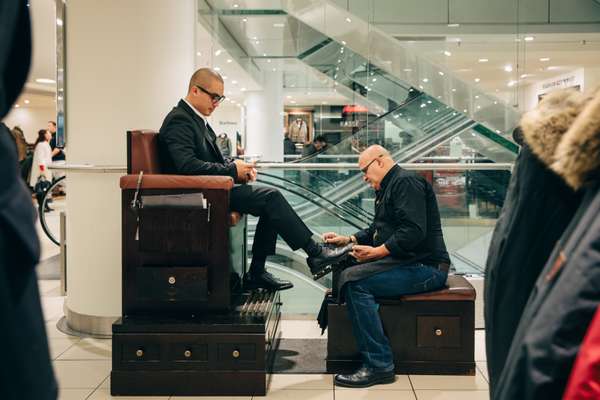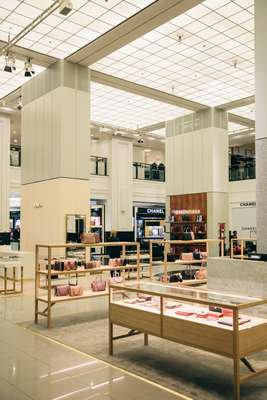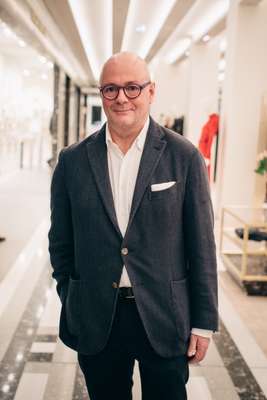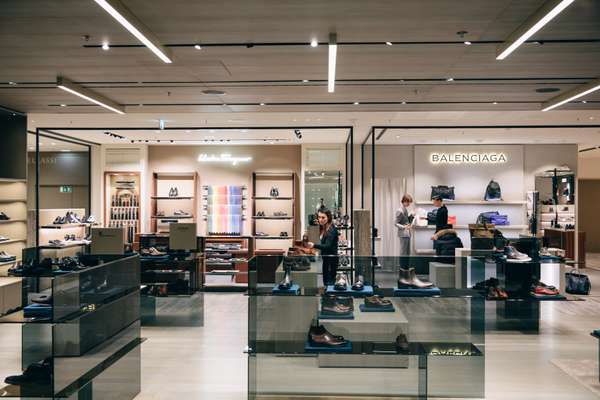 All stores are being upgraded by a notable name from the world of architecture: Kleihues + Kleihues is taking care of Hamburg's Alsterhaus while Munich's Oberpollinger is being transformed by British architect John Pawson. Meanwhile, the Rotterdam-based Office for Metropolitan Architecture (Oma) is behind the masterplan of Kadewe. "We wanted to organise the whole building into four parts to create a shopping experience that's intimate and easier to navigate," says Oma partner Ippolito Pestellini Laparelli, who has arrived just in time for the opening event. "Moving between the quadrants will be like going from one neighbourhood to another."
Paris-based interior architect and designer India Mahdavi has designed the first portion of one of these quadrants, while Italian architecture firm Storage Milano is tackling another. More will follow. "There's something unfinished about Berlin and I wanted to reflect that," says Mahdavi, whose design for the women's fashion department on the second floor draws on Bauhaus silhouettes (the Bauhaus archive is just around the corner). Ribbons of marble wrap around the floor and walls in juxtaposition to rosé-coloured carpets on which golden racks display fashion labels from Gucci to The Row. "I want women to feel like they're in their boudoir when they come here," says Mahdavi. Her idea was to create a space that takes design cues from New York and London: cosmopolitan at heart yet rooted in Berlin's history.
"These days everything is about rebranding," says André Maeder, ceo of the Kadewe Group, as he takes a seat on a pistachio-coloured velvet sofa in Mahdavi's redesigned department, which is about to fill with curious party guests. "Single-brand shops have reached their limit and people have had enough of chains; they are looking for individuality, for something special and unique. Only the department stores that adapt will survive." It's a sentiment echoed by Kadewe's managing director Nico Heinemann, who joined the team in 2015. "The retail industry has to redefine itself at a time when you can order everything you desire online. We have to keep moving."
The Kadewe Group is not resting on its laurels: even the bags are getting a facelift. Maeder points out Kadewe's new black-and-white paper carrier, which has a bold new logo that is as eye-catching as the shop's new windows along Tauentzienstrasse, designed by Oma's Rem Koolhaas. The idea is to make a mark beyond the nation's borders. "There will never be a second Kadewe and we have no competition in Germany but it's time to take a stand internationally," says Maeder. "The recent political developments in the US and the UK could do Berlin good; it may very well become Europe's most important city." And if it does, he will be ready.
Meanwhile, Schulze-Hewmann and her husband – in matching eyewear – are weaving their way through the crowd of party guests and greeting acquaintances. "I've known many of the shop assistants for more than 20 years – longer than I've been with my husband. We've become friends; we hug when we see each other. You're not anonymous here and I hope that whatever happens, Kadewe will never lose that."
1907: On 27 March, Kadewe, owned by Adolf Jandorf, opens its doors
1950: Kadewe reopens after suffering destruction during the war
1956: Construction of all seven floors is completed and the food hall opens
2007: Kadewe celebrates its 100th anniversary
2014: Austrian company Signa Retail takes over Germany's Kadewe, Alsterhaus and Oberpollinger as part of the Kadewe Group
2015: The Central Group, owned by Thailand's third-wealthiest family, becomes the majority owner of the Kadewe Group
2017: Each day about 50,000 people pass through Europe's second-largest department store, which is in the middle of a makeover