Observations / Global
Tomorrow's world
From a museum on the move to an Egyptian on a mission, we present the people, organisations and issues set to shape 2017 and beyond.
01
Europol
The European law-enforcement agency with a leading role in tough times.
Tucked away in a leafy suburb of The Hague, Europol's six-year-old HQ is a veritable 21st-century fortress. The building is less than inviting, with four slate-grey towers of varying heights, arrow slits for lower-floor windows, cctv cameras pointing in all directions and a moat-like pool wrapped around the structure. The interior of the pan-European law enforcement agency, however, is less austere – more like a large university library.
More than 1,000 staff of some 40 different nationalities work at Europol and, when we visit, that diversity is immediately evident: a security guard chats with his colleague in Spanish, a cheerful Belgian press attaché is on hand to greet us and a burly Romanian minder leads the way to the office of Europol director Rob Wainwright, who hails from the UK.
The towering former mi5 agent will have been in the job for nine years by the time his second term ends in 2018. It hasn't been an easy task. "The international nature of terrorism and serious crime shows that never before has there been a stronger need for a co-ordinated approach," he says. "Europol does not have the power to carry out arrests or intercept telephone conversations; we are not the European fbi." Instead, he explains, Europol is the hub through which all EU members and their 30 or so partners share information and track criminal networks. Its central database contains the details of more than 85,000 suspects. The intelligence is loaded into the Secure Information Exchange Network Application (Siena), through which law-enforcement agencies exchange thousands of messages every day. Together with Europol's in-house team of experts in fields such as terrorism, money-laundering, narcotics and counterfeiting, liaison officers discuss next steps with officials in the countries concerned. "There is hardly a single serious criminal activity that we do not cover in this building," Wainwright tells us.
In response to increased concern about terrorism and people-smuggling on the continent, the agency's 2017 budget has been increased to €115m. The lion's share of this 20 per cent boost, which comes from the EU general budget, will be used to double the headcount in the counter-terrorism team. "We learnt a lot from the Paris and Brussels attacks; they really were a turning point for us, showing that Europol has come of age," says Wainwright, adding that his team was quick to give the French and Belgian police forces support, as well as valuable leads. "However, we clearly need to co-ordinate even more closely and that gives us an even greater responsibility."
The idea of Europe-wide police co-operation can be traced to the beginnings of European unity, though it was in the 1992 Maastricht Treaty that the first reference to Europol was made. Despite being relatively new it conducts about 18,000 cross-border investigations a year, disrupting criminal and terrorist networks in the process.
Asked if all EU member states are pulling their weight, Wainwright shrugs his shoulders. "Our work relies heavily on trust and it can be a struggle to convince all the law enforcement agencies of the need to co-operate," he says. With the EU in the process of losing a member, the bloc's ability to work together – let alone the individual agencies within it – might not inspire confidence.
But Wainwright believes that a co-operation agreement could be extended to a post-Brexit UK. He's heartened by prime minister Theresa May's professed commitment to security. "Several of the threats we face are transnational and so things are changing – but that pace of change needs to increase."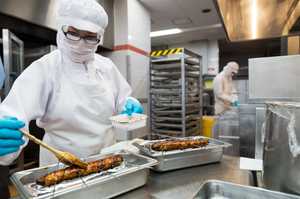 02
Aeroplane food
National carrier Japan Airlines delivers a mile-high burger to the folks in row 36 and is taking tastebuds to new heights.
Making tasty airplane food isn't easy, particularly in Economy Class where budgets are tight. And there is one meal that is always the least appetising: the one served just before the plane lands. "You might get a pancake, omelette or rice gruel," says Hironori Tsunashima, a director in Japan Airlines' cabin-service group. "The problem is that it has to be quick – but nobody thought to ask why it always tasted bad."
That was the case at JAL only a few years ago, before the company decided to do something drastic about its Economy Class meals. Tsunashima is in charge of the company's food lab. Thanks to his efforts, JAL's rice gruel has long since been replaced by an all-star line-up of comfort food, including Yoshinoya beef bowls, soup from Soup Stock and rice burgers from Mos Burger.
In an industry where profits hinge on attracting the highest-paying customers to the front of the plane, it's rare to find an airline that's putting so much effort into upgrading its services for the masses. JAL's meals taste as if they came from restaurants in Japan. The reality is that nearly everything is prepared at Narita Airport by Jal Royal Catering (JRC), a joint venture with the company that made sandwiches and tea for JAL's first domestic flight after the Second World War. Meals are frozen overnight and reheated in the aircrafts' ovens.
The airline now comes up with new menus every quarter but there is an art to replicating the flavour of a beef bowl or burger for the harsh environment of an airplane. In the pressurised cabin your taste buds are less sensitive; the dry air also hinders your sense of smell, making food seem bland. Most airlines tackle the problem by drowning the meal in seasoning. "People think airplane food is unhealthy because there's so much salt," says Tsunashima. "We don't do that. Instead we concentrate the umami flavours using Japanese soup stock from kelp and dried fish."
When Tsunashima shows us around JRC's kitchen, cooks are roasting sesame seeds, grilling scabbard fish and assembling bento-box meals. They have cards with photographs of what every dish should look like and precise measurements of ingredients down to a tenth of a gram. Over three months jal will make 200,000 meals; nailing every detail and staying within budget is vital.
Each new collaboration can end up with a year of tinkering and tasting; both sides stand to benefit but there's a lot at stake. It took JAL 10 months to get Shiseido Parlour – a waiters-in-bow-ties Tokyo institution that specialises in Japanese-style western food, or yoshoku – to approve a meal of hamburger steak, quiche and potato salad. "For the potato salad we have to cut the onions in the same direction that Shiseido Parlour's chefs do," says Tsunashima.
As he speaks a bacon quiche is being assembled nearby for the next day's flight to Honolulu. The worker places alternating slices of bacon and cheese – each the size of a stick of gum – in a pan; too many or too few and the egg mixture that's poured in later won't flow in between each slice. With so many details to look after it's easy to lose sight of the goal. "There are many people from different backgrounds flying in Economy Class," says Tsunashima. "We can't do anything too fancy or have food that's too unfamiliar. It's about making something that as many people as possible will enjoy eating – and giving them something to look forward to during the flight."
03
Architecture
The property boom has given architects the opportunity to put some much-missed craft back into grand designs.
2016 was the year the McMansion bit the dust. This suburban monster of a home embodied the wasteful wealth of the late 20th century in the West. Derided on hit US architecture blog McMansion Hell, these "ugly houses that became ubiquitous before the bubble burst" came triple-garaged (at least), cheaply stuccoed and massively gabled.
Thankfully the cost-cutting construction methods used to maximise these homes' ostentation was their undoing. Estate agents across the US increasingly report McMansion values in decline. Like a flashy car, the buildings tend to diminish in value the minute their owners open the door. It might be a win for good taste but why were these monstrosities built in the first place? Why do the rich choose to live in such poor houses?
Blenheim Palace is regarded as an English baroque masterpiece – and is one of the world's most celebrated stately homes – but it shares similarities with the McMansion. It was commissioned to embody opulence on a sumptuous scale and in many of its design details, function follows form. A kitchen located some 400 metres from the grand dining hall, for example, never boded well for the house's occupants. Yet today the site is a magnet for design buffs and with good reason: its architect John Vanbrugh was a pioneer. Vanbrugh designed for the time, using cutting-edge technology and the very best materials to make it happen. "The great stately homes were very daring and very controversial commissions," says renowned British architect John Pawson.
Despite the size of the 180-or-so-room show-off dwellings of the 17th and 18th centuries, Pawson says they were built by architects thinking in the moment. It wasn't legacy architecture; these "were buildings for the time, to serve a function and to be enjoyed".
While the motivation for grand-home commissioning doesn't seem to have changed much, our lifestyles have and Pawson, a man celebrated for his paring back of ornament, does today's "stately" home well. His minimalist holiday dwelling Life House was luxuriously built with 80,000 Danish bricks in Wales and rents for €3,700 a week. For Pawson the notion of occupying a very beautiful home away from the city, even if it's just for the weekend, still holds significance for the wealthy.
Fellow UK architect Roz Barr says there are two types of architecture clients operating in today's top-end residential market: "Those who treat building a home like walking into a car showroom and buying on face value, and those who see the art in architecture, like they see the art in the tailoring of a Savile Row suit."
While money can't buy good taste, architects today are working hard to rid our streets of the rich's rubbish. The city is where today's mega-commissions are taking place and housing developments such as Kingwood on Hans Place (where the properly wealthy buy in London) are helping to define the difference between what is awfully grand and what is grandly awful. Designed by British architect Henry Squire, its architecture recognises history but is still very much rooted in the now. While the McMansion was a scary pastiche of styles, here rose-red bricks have been lavishly deployed, and intricate carvings made using new waterjet-cutting technology reference the vernacular of the surrounding Victorian buildings.
"In the great buildings of history, art and architecture were so intrinsically linked," says Squire. "Great battle scenes were painted on walls and gargoyles – made to resemble the wife who the stone mason just had an argument with – were tucked high up in buildings. These are the little touches of real craft and humour stripped away by the machine age."
Squire has harnessed the influx of foreign cash into London's property market to promote sensitive decoration and high-quality materials in grand homes. And, while tastes differ, there's no denying the universal joy in decoding details of a well-constructed building.
"I think what is coming back now, whether it is in affordable housing or the very opulent houses for the wealthy, is craft," he says. "We are seeing stories, we are seeing textures, layers, ornamentation and a bit more art for art's sake – or beauty for beauty's sake."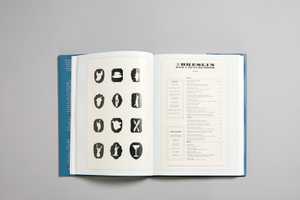 04
Menus
John Mitchinson, the co-founder of publisher Unbound, on the importance of a palpable presence at the dining table.
Menus. So ubiquitous, so much a part of our lives, so functional and useful that we barely notice them. But we should. They are exemplary artefacts: records of taste, fashion and geography, mementos of our most important moments that, in a digital age, remain defiantly analogue. When you sit in a restaurant with spring sunshine crisscrossing the white linen as the waiter pours your wine, the last thing you want to be handed is an iPad. You want paper: clear, elegant and full of gustatory promise.
That is what inspired Nicholas Lander, restaurant critic of the Financial Times and collector of menus from all over the world, to gather his favourites together in On the Menu, a gorgeously illustrated catalogue-cum-history. In it he set himself the task of establishing beyond reasonable doubt that "the menu is the single piece of paper that gives the world the most pleasure". To date, he claims, nobody has successfully challenged his theory.
Lander is right: menus matter. As well as offering an unmatched record of human pleasure, the history of the menu is practically the history of the enlightenment itself. They began in France in the late 18th century, when a restaurant wasn't a place at all but a bowl of "restorative" soup served in an establishment known as bouillon. In 1765, a bouillonner called Boulanger made culinary history by serving sheep's feet with a dish of eggy white sauce on the side. He was immediately taken to court by the corporation of traiteurs (cooks), who accused him – zut alors! – of serving a ragout (meat cooked in a sauce), which was their exclusive right. Up to this point the culinary trades were strictly delineated. Only a rôtisseur could serve you roast meat; a patisseur, pies and cakes; a vinaigrier, dressings, and so on. The people running taverns and auberges had to collect money on behalf of all these different guilds. Boulanger made the first breach in this closed shop by winning his case in court. He became the first "restaurateur": a person running an establishment where a single bill was made up for all the food and wine consumed. There followed an explosion of restaurants.
The bills of fare at these new establishments were vast: hundreds of dishes laid out on newsprint. As Nicholas Lander writes, since then menus have been transformed into "highly effective marketing tools created by highly talented, strongly opinionated chefs who use the menu to express their personal creativity". At the same time the piece of paper itself "has just got smaller and smaller".
The future belongs to the menus that engage our imaginations. Take Heston Blumenthal's elaborate Alice in Wonderland-inspired adventure map at The Fat Duck or Massimo Bottura's tasting menu at Osteria Francescana, which takes playful description to a new level: "An eel swimming up the Po River"; "The crunchy part of the lasagna"; or "Oops! I dropped the lemon tart".
To some all this may seem like the worst kind of pretension but there's something deeper at work here than showing off. These chefs understand that the food we eat is intimately connected to landscape, tradition and the taste memories each diner brings to the table. Eating together is our oldest, most sacred ritual. The best menus acknowledge this: they are portals between the familiar and the strange, the old and the new.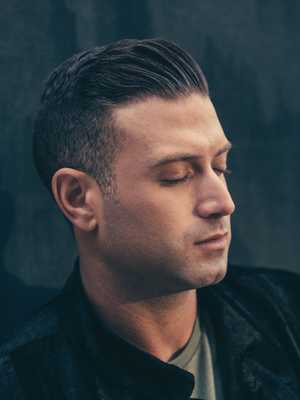 05
Omar Sharif Jr
The scion of Egypt's most-celebrated family on being gay, Arab and wanting the world to change.
"It was a tough night," says actor and model Omar Sharif Jr over lunch at the Maison Kayser coffee house on Columbus Circle in New York. It is a day after Donald Trump's election to the US presidency. "I definitely have mixed emotions," he adds as our waitress arrives with green tea, a flat white and a raspberry-mousse cake. "I'm not American so I wasn't as invested in it but as a global citizen you have to be invested in American politics."
Sharif Jr, the grandson of the legendary Egyptian actor after whom he is named, has long mixed in the circles of the great and the good. Born in Montréal, his acting and modelling career began in Egypt, where being a Sharif is like being a Kennedy in the US. Now he is in New York, where his role as an ambassador for lgbt rights groups has taken him to the soirées of the city's glitterati.
Sharif Jr's ascent into the international public spotlight came in 2012. In a letter published in English and Arabic in The Advocate magazine, he outed himself as gay. "I wanted to be a litmus test," he says above the din of the lunch crowd. "There was only one sentence on my sexuality. I was speaking to broader human rights. My message was hopeful, of tolerance. I was saying, 'I just want to be included.'"
The response was less than positive. "I was called everything from a paedophile to a deviant," he says. Intimidation and threats of violence or death ensued; he left Egypt and has yet to return. "I think, unfortunately, I became a distraction there – someone to pin negative thoughts upon. But ultimately someone has to get the ball rolling or else it never moves."
The challenge for activists now, says Sharif Jr, is to not be cocooned in the sphere of one's own cause or with those who already adhere to it. This is increasingly tricky when Facebook feeds tell you only what you already know and feel. "I think the fight needs to change and adapt," he says. "I'm not sure it has yet. Right now, activism is about rallying the base. It really needs to be about reaching beyond our natural allies."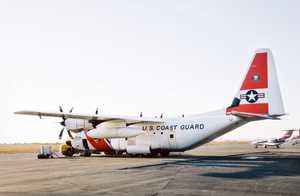 06
Icebergs
The little-known patrol that has a titanic task: keeping seafarers safe as they navigate an Atlantic obstacle course.
On the tarmac of St John's airbase in Newfoundland on Canada's blustery east coast, Commander Gabrielle McGrath climbs the narrow steps of the Elizabeth City 2006. The bulky Lockheed Martin hc130-j propeller plane is ready for the penultimate mission of the season for one of the US Coastguard's most quietly storied units: the International Ice Patrol (IIP). "Even people in the US Coastguard have never heard of us," says Cdr McGrath wryly of the unit she has led since 2013.
Between February and August the International Ice Patrol conducts its aerial expeditions above the western Atlantic, flying north from Canada's east coast to the Arctic's southern edge and back again. Its sole aim is to track the presence and movement of icebergs and assess the threat they pose to ships on transatlantic routes. "The work we do is still so important," says Cdr McGrath, taking her seat at the back of the flight deck. "I don't think a lot of people realise that a vessel, even with the technology we have these days, can still have issues with detecting icebergs. So the work we do is to ensure they don't have that risk of collision." It's a task that the IIP has undertaken since it was established in 1914 as a response to one of the worst disaster in maritime history: the sinking of the Titanic in 1912.
As the Elizabeth City's propellers whir to life, ice observer Jesse Paulk raises his voice to be heard. "We're the only people in the world who do dedicated iceberg reconnaissance," he says. "We are getting real-time information about where these bergs are. If you follow the limits we set, you aren't going to encounter one." Not once since the creation of the IIP has a ship following its guidance collided with an iceberg in the Atlantic.
An hour into the Elizabeth City's 2,900km round-trip via the southern tip of Greenland, the patrol spots its first iceberg through a veil of cloud to the west. Its bright-white twin peaks prick through the low cloud like Halloween teeth. It's a big one, according to Jacob Menard, who is stationed at an observation window. He logs the find into a laptop and the data is fed to the iip's headquarters in New London, Connecticut, where the information is collated and sent out to governments and maritime bodies around the world.
"It can definitely get challenging," says Menard. "There will be times where you won't be so busy and you sit there seeing a lot of open ocean. Then there are others when you get hundreds of icebergs a minute."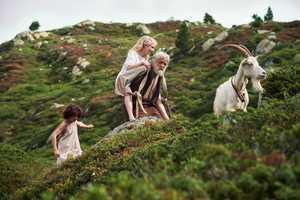 07
Swiss salaries
Salaries in Zürich are the highest in the world – here's why that's a bad thing for them and the world.
Switzerland is a very nice place to live. From the crisp mountain air to the efficient public transport, it's no wonder that Zürich and Geneva regularly make their way onto quality-of-life surveys (Monocle's included). It may be an even nicer place to work. In many ways the Swiss employee has it made: salaries are among the highest in the world, benefits such as sick pay, parental leave and holidays are generous and, though the cost of living is high, consumer spending power in those aforementioned cities is among the strongest in the world.
This is, generally speaking, a good thing. Yet while it's seemingly an employee's paradise, it's hard not to wonder how employers manage. Not the multinationals that set up European headquarters here to take advantage of generous corporate-tax policies – we're sure they're fine – but the small and medium-sized companies. What about the foreign firms that want to expand into the country, especially those that rely on service or nearby manufacturing? How do they fare?
On a recent stint at monocle's Zürich bureau I met a gentleman who had founded a small company producing and selling organic bottled drinks. When I asked him if starting a business was difficult in Switzerland because of the cost of labour, he heaved a sigh. "It's very tough," he said, noting that both the high cost of living and the high employment rate has led workers to expect high wages – which they typically get. In 2015 the average employee in Zürich made €37 an hour, making it the city with the highest hourly wages in the world according to UBS's prices-and-earnings report.
So why would a growing company based in, say, France, which relies on labour but not necessarily the specialised variety, want to expand into Switzerland? "They wouldn't," says Josef Zweimüller bluntly. An economics professor at the University of Zürich, he specialises in the effect of welfare-state programmes on the labour market. "Switzerland is known for its highly skilled labour," he says, highlighting the nation's pharmaceutical, banking and watch-making industries. "That comes at a price. Unless you need those high skills it will make sense to go elsewhere."
That the nation might be pricing itself out of the SME job market hasn't appeared to pose much of a problem for the Swiss – so far. Unemployment has long hovered around a minuscule 3 per cent but things could be reaching a tipping point. While the robust Swiss franc has been appreciating for years, the exchange rate has now started to cause problems for companies that rely on exporting to Europe and beyond. "Firms that are exporting from Switzerland aren't able to remain competitive with Swiss pricing," says Zweimüller, who reports that companies have recently been seeing their profit margins decrease as they're forced to lower prices to sell in other markets. "So these companies that rely on exporting are becoming reluctant to hire and in some cases are considering firing staff." As for tourism, the high franc combined with high wages has priced it out of the market for many.
The Swiss also seem to be aware of how close to prohibitive their pay structure is: a 2014 referendum on implementing a robust mandatory minimum wage across the country was voted down by 76 per cent. Switzerland is suffering from the most luxurious case of "golden cage" syndrome. As one bank executive noted, "Young people are trapped. It's very hard to move overseas when starting salaries as an assistant are as high as CHF85,000."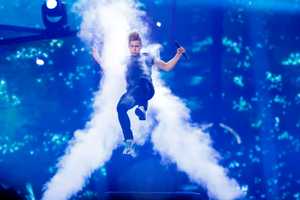 08
Countdown to Eurovision
The 2017 contest's Ukrainian venue adds a chorus of political pyrotechnics to the well-versed kitsch and glitter.
Kiev is warming up to host what is, for many Europeans, one of the most anticipated cultural events of 2017: the Eurovision Song Contest. Expect the usual dose of musical fireworks, kitschy acts and nations strategically voting for their neighbours – as well as a bit of politics, of course. Kiev won the right to host following Ukraine's 2016 victory in Stockholm, where singer Jamala performed "1944". The song centres on the Soviet deportation of the Crimean Tatars to Central Asia by Joseph Stalin that year, including the musician's own family; she was born in what is now Kyrgyzstan.
Sung in English and Tatar, the tune calls for a future "where people are free to live and love" – a particularly poignant sentiment in the context of Russia's annexation of Crimea, which drove many Crimean Tatars from the peninsula once again.
Heavy stuff for a pop song, but then Eurovision traffics as much in global affairs as it does in glitter. Since Kiev last hosted Eurovision more than a decade ago the city centre has been marked by 2014's Maidan protests, which led to president Viktor Yanukovych fleeing the country. A protracted conflict followed in Ukraine's east, which remains unresolved.
As such Eurovision 2017 will be more than a chance for Ukrainians to let their hair down. Hosting the contest is as much about soft power through smooth organisation as having an ear for catchy beats. A key challenge for the European Broadcasting Union (ebu), which organises the contest, was finding a city in Ukraine that meets its requirements, including a transport hub, a suitable venue, a nearby press centre and a range of hotels.
The contest will be held at the International Exhibition Centre on Kiev's Left Bank, which, with its grey blocks of flats, isn't a particularly handsome part of the city. Yet it's just a quick metro ride over the River Dnieper from the city centre, most hotels and the nightlife. With a capacity of 11,000 it is Ukraine's largest venue of this kind. The opening ceremony, meanwhile, is to be held on the site of Kiev's green-domed Saint Sophia Cathedral, a Unesco World Heritage site. The news caused a stir in some religious circles; one church spokesman slammed it as "blasphemy". Yet, as one city official pointed out, the site now operates as a museum rather than a place of worship.
The city of 2.8 million people has brightened up somewhat since the Maidan revolution. It now boasts a sprinkling of sharp new bars and cafés, complete with hipster beards and bike stands, a marked contrast to the glitzy post-Soviet nightclubs that were once Kiev's staple. The city has also set aside uah200m (€7m) for the contest, with the state preparing to put in several hundred million more.
Still, hosting Eurovision may prove to be a test for Kiev's tolerance of diversity. "The contest has a long history of welcoming people of all backgrounds and from all minorities to perform," says Jon Ola Sand, the ebu's executive supervisor of Eurovision. That includes drag queens such as Ukraine's own Verka Serduchka who, sporting a metallic helmet and heels, came second in 2007 with "Dancing Lasha Tumbai", despite criticism from some politicians at home. Ukraine's liberal record may be improving: the most recent Kiev Pride, in June 2016, passed largely without incident after violent clashes the year before, though this did involve 5,500 police marshalling the 1,500 lgbt marchers.
Another delicate matter is Russia. When Jamala won, Moscow's political establishment accused Eurovision of being hijacked by politics, with some Russians calling for the 2017 contest to be boycotted. Kiev is talking tough too: the Ukrainian government has said that Russian singers who champion separatism in eastern Ukraine will be denied entry. Choosing one of these artists to represent Russia would be a "provocation", culture minister Yevhen Nyshchuk has said.
Ukraine is well aware that all of Europe will be watching. With Kiev counting down the days, organisers point to the benefits, including an influx of fans (the city expects about 20,000 to attend). But hosting one of the most popular events in Europe in 2017 could boost confidence here too. "We understand that a competition of this size is a very responsible mission," said the city's mayor, heavyweight world boxing champion Vitali Klitschko. "[We're displaying] the image not just of Kiev but of our state overall."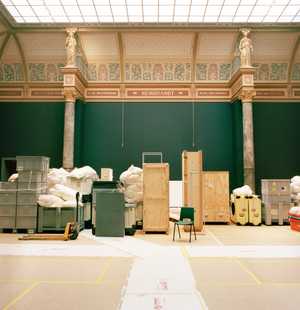 09
How to move a museum
The plan to transport more than seven million precious objects across a busy city exhibits one or two logistical concerns.
Museums can feel like islands of permanence in the heart of cities in flux. But these institutions need to evolve to stay relevant and sometimes this involves moving a longstanding collection into a new home.
What's involved in uprooting and transporting a collection of thousands of artefacts across a city? The Museum of London is about to find out. Opened in 1976, the institute boasts a dizzying variety of collections, from Bronze Age weapons to digitally preserved oral histories that together provide a unique record of the social history of London.
The museum's current site doesn't make it easy for visitors to access these treasures. Located behind a roundabout at the rear of the Barbican arts and residential complex, there is no street-level access; instead the main entrance is reached via a warren of walkways, lifts and escalators. The museum's director, Sharon Ament, admits that visitors to its current site have to be "purposeful". This less-than-advantageous location is one of the reasons that the museum is moving to Smithfield Market in Farringdon, where more foot traffic and better transport connections should yield a boost in visitor numbers.
But while the new location is just 500 metres west of the current one, moving the museum's 7.5 million objects poses a significant challenge. As with any museum move, Ament and her team need to make special arrangements to safely transport the collections.
First there's the heavy lifting: the masonry collection, which includes stone from medieval monasteries, will need to be carefully moved via forklift trucks. Then there's the far lighter but more fragile items, such as an extensive garment collection that ranges from 18th-century ball gowns to 1970s punk garb. "Every item is sensitive to light and moths," says Finbarr Whooley, the museum's director of content. "You have to decide whether to store and move each item by rolling, folding or laying it flat in a large box. For some particularly delicate hats we have to build a special mount to maintain their structural integrity in storage and while moving."
There is also one collection, unique to the Museum of London, that poses an extraordinary challenge not faced by other moving institutes: the remains of more than 20,000 Londoners, which comprise one of the institute's most physically and symbolically delicate collections. "There are strict ethical guidelines governing the treatment of human remains," says Whooley. Those guidelines call for some complex procedures courtesy of a team of dedicated osteologists, who afford each of the departed the same level of care whether they're Iron Age or Victorian.
"Intact bodies will never be broken up and they are stored and moved separately from the rest of the museum's collection," says Whooley. "The bodies are those of human beings – some of them named persons from medieval graveyards – and the osteologists respect their individuality by referring to them as 'this gentlemen' and 'this lady'."
It's a lot of work, which explains why the process takes years to plan and execute. But protecting, storing and moving all those artefacts is worth it in order to better serve those other bodies – the ones that visit the museum – in a fresh and lively space.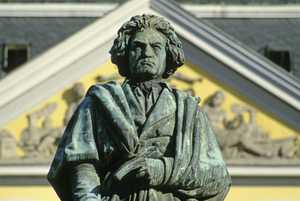 10
Acoustic city-planners
Listen carefully: in Bonn, soundscapes are paving the way for harmonious architectural advancement.
Though it may be best known as Beethoven's place of birth and Germany's sleepy postwar capital, Bonn has since taken on a new identity as a leader in its use of sound art – and it hasn't done so quietly.
A "city sound artist" has been appointed every year since 2010, funded by Bonn's Beethoven Foundation. Artists have included musicians, visual artists and academics, each of whom have had experience putting on large public sound installations. They have then worked with city-planners to pick out and promote the city's most interesting noises, as well as to create new ones.
From the soft echoes of the cathedral's cloisters to the melodic calls of traders in the open-air market – and a spot on the bank of the Rhine where the sound of the river bounces off a steel statue – Bonn's most remarkable "listening-marks", rather than landmarks, are now highlighted on tourist maps.
Carsten Seiffarth, the director of Bonn Hoeren, which oversees the project, says that sound art has provided a timely boost for the city's reputation and self-confidence. "Beethoven is still Bonn's most important attraction but sound art is becoming more and more important to the city, especially after losing its capital status."
Bonn is not alone. Sound is increasingly making its way onto the agendas of city-planners as they realise that the auditory experience is part of what makes a city unique. Think about the clicking of heels along Paris's Champs-Élysées, the tapping of flamenco dancing in Seville and the wailing call to prayer of Istanbul's Blue Mosque. These are as much a part of a city's appeal and heritage as its parks and monuments.
Cities around the world are incorporating sound into development strategies. Dublin's city council appointed its urban acoustic planner in 2014 to create sound installations, such as a loudspeaker in Smithfield Plaza that collates sounds from the screens of a nearby cinema into a subtle sonic melody. The Croatian coastal city of Zadar has turned sound into a thriving tourist attraction: one of its most-visited sites is a "sea organ", which creates deep melodies that rise and fall with the waves of the Adriatic Sea. These sound initiatives are not just coming from city officials but from their inhabitants, who contribute to digital listening maps online by sharing their favourite local sounds.
Yet there is a danger that many of the more pleasing sounds will be drowned out as the decibel level in cities rises with the growth in population, cars and flights overhead. As more tall buildings are built using materials such as glass, which reflects sound, the hum of traffic can be amplified into noise pollution. By drawing our attention to the more interesting sounds of markets, rivers, bells and music, sound artists hope that planners and developers will think more carefully about what effect a new building's material and shape will have on the surrounding soundscape. Bonn's city sound artists are working with architecture students to get this message across to the next generation of planners.
"Sound is another part of architecture – but a neglected one," says Seiffarth. "Every city has its own sounds, it's just about finding it first."