Culture / Budapest
Calling the shots
Its émigrés helped to shape the global film industry and now the country itself is becoming a cinema and TV production hub. So how is Hungary earning its starring role as the Hollywood of Europe?
It's noon in the woods outside Budapest and a ragtag army of Germanic tribesmen has just finished fighting a crack Roman legion. This was only a skirmish but soon a proper assault will begin: the famous Battle of the Teutoburg Forest in 9ad, a nation-defining moment for the Germans and the focus of hotly tipped new Netflix series The Barbarians. The original setting of that clash still exists: said forest is in Germany's Lower Saxony, more than 1,100km northwest of here. As it's now a protected national park, filming there would have been a logistical and financial headache. In Hungary, however, the whole operation is rather smooth.
"When we were shooting A Good Day to Die Hard in 2012 we closed down a motorway for three days straight," says Mihaly Korom, head of productions at Origo Studios, Hungary's largest film studio, which is working on The Barbarians today. "Can you imagine something like that in Paris, for example? There would be a revolt."
This laissez-faire approach to using public space is one of many reasons why, over the past few years, foreign productions have flocked to Hungary. Origo was founded in 2010 and its fortunes have risen with the city's cinematic clout. Based on the outskirts of Budapest, it's home to nine soundstages, warehouses and backlots spread over an area as big as 31 football pitches. It employs 50 people on a permanent basis but that number can balloon to several hundred depending on the scale of the production. Origo's recent titles include multimillion-dollar blockbusters 47 Ronin, Blade Runner 2049, Inferno and Atomic Blonde, the 2017 thriller starring Charlize Theron.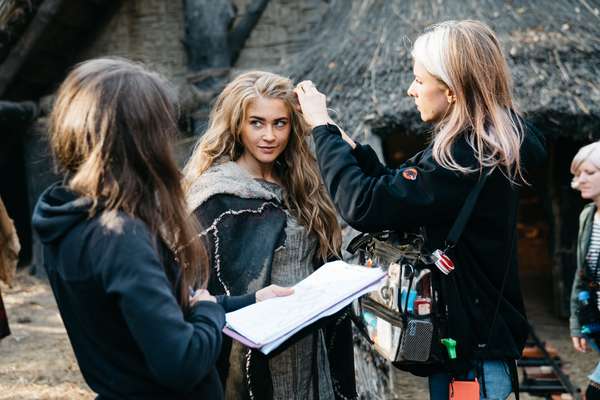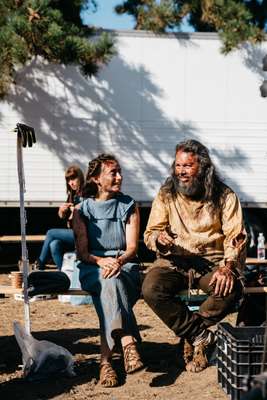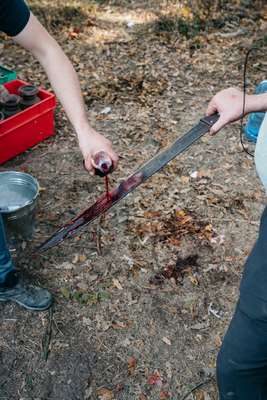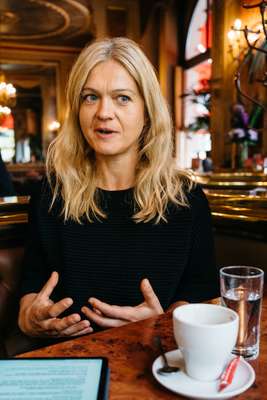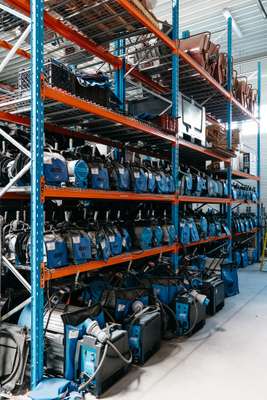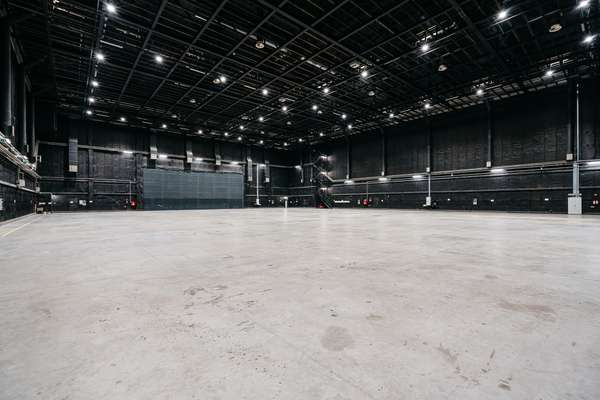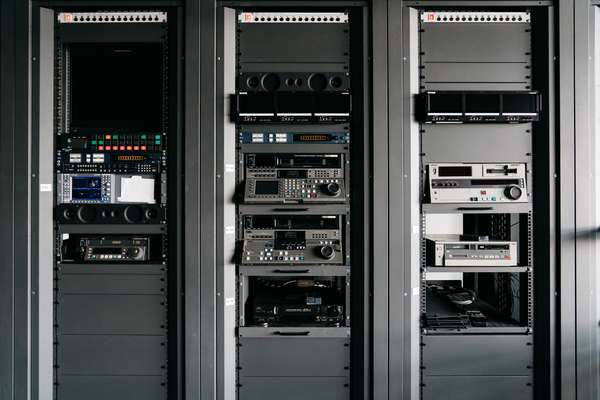 Yet there are many other factors behind the country's appeal to film-makers. "[People here] have high professional standards, are fluent in English, and have the skills and manpower," says Barbara Eder, Austrian-born director of The Barbarians, during a short break from bloody combat. Perhaps the biggest boon, though, is Hungary's huge tax rebate on all films, which was introduced in 2004 (it excludes films with adult content, a genre that's flourished in Hungary despite the less favourable tax terms). The rebate was bumped up to 30 per cent in 2018; as a result, Denis Villeneuve's upcoming Dune, also produced with Origo, made record savings of €24m.
Over this period the number of foreign productions has rocketed – the industry now brings about €360m a year into state coffers. Add to this the relatively cheap labour and the architectural versatility of Budapest (which has variously been made to look like Paris, New York and Copenhagen) and you'll see why the city has earned its reputation as the Hollywood of Europe.
Hungarians will proudly tell you there's a long history connecting the nation to the global film industry. Many founders of Hollywood's biggest production houses were either born in the then Austro-Hungarian empire or came from immigrant Hungarian families who moved to the US in the 1900s. Adolph Zukor, the co-founder of Paramount, was one of them, and so was William Fox of 20th Century Fox fame. The birth of Hungarian-based production powerhouses has furthered this tradition and finally made returns for the country's reputation – and its bottom line.
"This makes Hungarians proud," says Origo Studios ceo Marta Fekszi Horvath. "It supports whole sectors of the economy: hotels, restaurants, spas, car rentals, taxi services, construction firms – you name it." The country's cinematic credentials have helped domestic film production too. Hungarian director Laszlo Nemez's debut, Son of Saul, was shot on home ground and won an Oscar, a Golden Globe and a Bafta.
Located in the countryside just outside Budapest, Korda Studios is another major winner in Hungary's lucrative silver-screen industry. Its vast exterior set spaces have been used for titles such as Hellboy II: The Golden Army, Will Smith thriller The Gemini Man, space drama The Martian and Showtime period series The Borgias. The sets are so elaborate that some of them have been turned into open-air museums. "Everybody who comes here says that Hungarian craftsmen are the best," says Korda's Richard Sandorfi, standing in the studios' visitor centre. Sets can take years to build so, instead of tearing them down, producers sometimes prefer to redecorate and add props. The Renaissance city created for The Borgias, for example, was adapted for a subsequent sci-fi production.
Requests to film at Origo and Korda pour in year round but the busiest months are from March to November. At the time of writing, all six of Korda's soundstages are in use for a large international production, while Origo's lots are almost full – and demand for studio space is growing. "Because of the global switch towards video on-demand, clients such as Netflix have to produce content all the time," says Origo's Korom. "Most of our business these days comes from that."
But as business booms is there a danger that Budapest's cinematic success could have unwelcome repercussions? Part of the city's appeal for film-makers is its less salubrious areas, which allow it to stand in for Cold War Berlin or modern-day Moscow. Will the industry's rising revenue change it beyond recognition? Barbara Eder doesn't think so. "Budapest is being renovated and new neighbourhoods are being built but you will always be able to find special corners that tell a story," she says, as the cast of The Barbarians start another scene. "In fact I wish I were shooting in the city right now – but I'm afraid my series is set in the wrong time period."
Filming incentives around the world:
Canada: 16% federal tax credit for local labour
Australia: 16.5% tax rebates for production; 30% tax rebates for post-production Austria: 25% of qualifying production expenses (cash grant)
New Zealand: 20% cash rebate on qualifying production expenses
Italy: 25% tax credit on production expenses
The UK: 25% cash rebate on qualifying expenditure
Fiji: 47% tax rebate on qualifying production expenditure