Culture / Global
High fidelity
As venues for audiophiles take off in global cities, with a heavy nod to the jazz-kissa of Tokyo, we explore three places where vinyl collections are played on some of the world's best analogue equipment – with strong spirits and wine lists to match.
If you've ever been to a jazz-kissa in Tokyo – listening bars where vinyl comes first and conversation second; where the light is low and the whiskey potent – you'll know no other venue can match its impossibly cool atmosphere. Off the success of a few such clubs for audiophiles – from London's Spiritland to Hong Kong's Potato Head – entrepreneurs have decided to export the Japanese model to their own countries. The idea seems to be reverberating nicely so we've pinned down three examples to chart the rising fortunes of the kissa abroad.
1.
Black Forest
Buenos Aires
Coltrane and Hancock aficionados in Buenos Aires finally have an outlet for their passion: the city's – and nation's – first listening bar. Sharing quarters with smart bookshop Falena in Chacarita, Black Forest has taken over the basement to create a temple to jazz on vinyl.
Finnish transplant Jali Wahlsten had long toyed with the idea of a space for music lovers; then he found out about Japan's jazz-kissa and realised that the model already existed. "I thought about creating a venue for listening to jazz that allowed music, rather than the space itself, to be the protagonist," he says.
Wahlsten – who's also behind London's Scandi pastry-maker Nordic Bakery – found a kindred creative spirit in Falena owner Marcela Giscafré and they opened Black Forest in 2018. It was quite a slow start: "Our soft launch lasted seven months," he says, laughing. "But by taking an organic approach we made it our own."
Unearthing rare Altec Lansing speakers and McIntosh amplifiers from an analogue equipment restorer was key; listening to music on these powerful beasts is a novelty for many porteños. "They often ask us, 'Now what do we do?'" says Giscafré. The answer: sit back on a church pew, nurse a glass of single-grain whiskey and let the music do the rest. Either Wahlsten or rotating DJs choose vinyl for Thursday-evening sessions; one Monday a month is dedicated to live jams, a porteño touch that diehard kissa fans may draw the line at.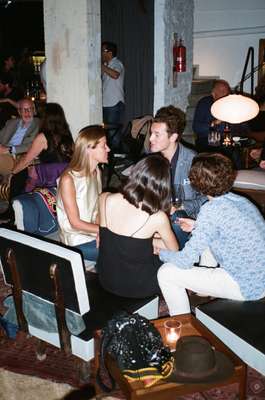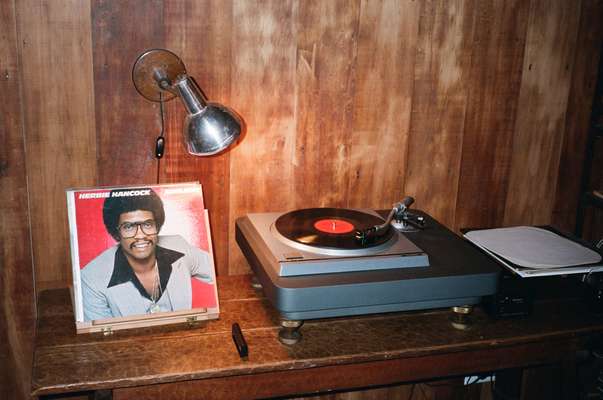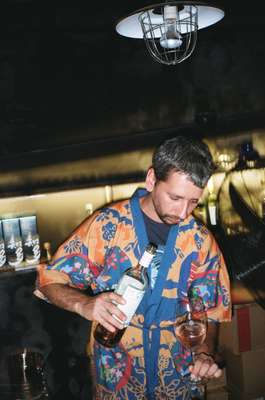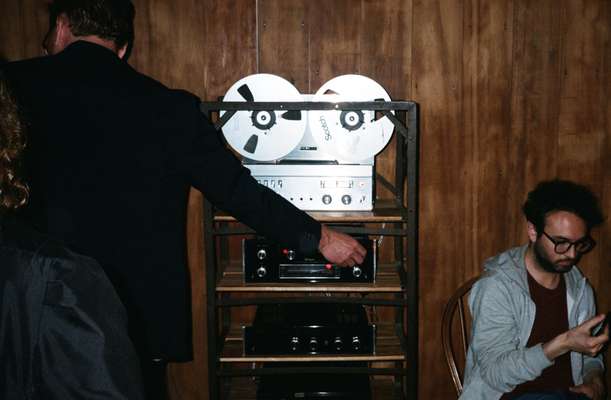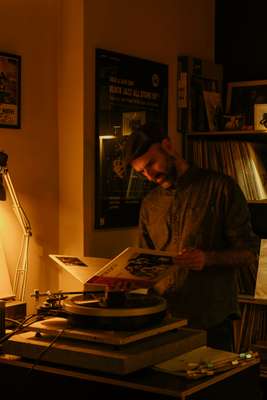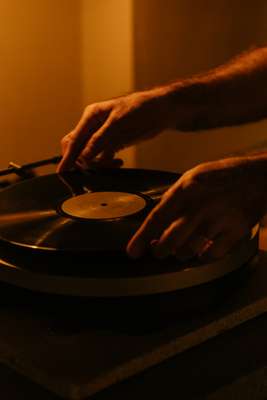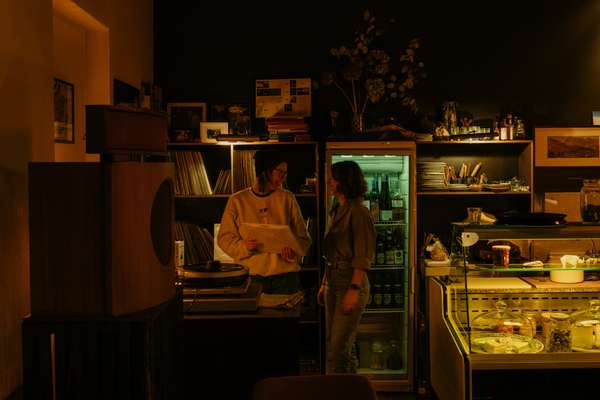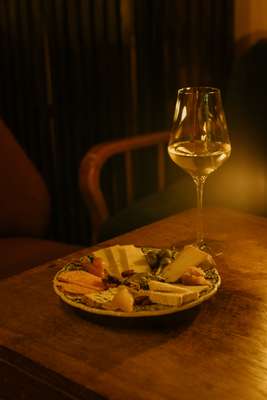 The eclectic basement borrows from Nordic and Latin American aesthetics, including wicker furniture sourced from the Delta and some Persian rugs gifted by the Norwegian embassy.
The pair considers Black Forest a work in progress, allowing it to evolve at its own pace. Though as its popularity keeps rising and people are inspired to follow, they may not hold on to nationwide primacy for long.
201 Charlone
---
"We wanted to do something that wasn't like every other bar in Berlin and the idea of the Japanese jazz-kissa combined all the things we love – vinyl, jazz, whiskey and good sound – in one place," says Martina Carl, who co-founded Rhinoçéros in Berlin with her husband Bénédict Berna about two years ago.
An homage rather than a perfect facsimile, Rhinoçéros adapts the concept of Japanese kissa for a German audience, replacing the customary whiskey and soda with classic cocktails, a host of spirits and an eclectic selection of French wine. "We don't want anyone to come here and think, 'Oh, I'm in Japan,'" says Carl. "We want them to feel like they are in a very intimate and comfortable space."
With its open fire, low lights and minimal decoration, Rhinoçéros's unfussy interior allows the focus to be on the real stars: two wooden Bowers & Wilkins speakers from 1976, a Micro Seiki Turntable from 1981 and an early 1970s Quad amplifier and preamplifier.
Tuesday to Sunday, this vintage soundsystem plays albums from the couple's 800-strong collection of vinyl jazz records to a roomful of interested locals, wine lovers and audiophiles – but the concept really comes alive every second Monday, at the bar's listening sessions. "During these events, it's like a church," says Carl. "Everyone sits in complete silence." For those passionate about music, these events can be almost overwhelming. When Italian fans filled the bar to hear Lucio Battisti's South American-inspired masterwork Anima Latina, some were so taken by the experience that, according to Carl, "tears were streaming down their faces".
rhinoceros-berlin.com
---
"You can have a great bar and the music is very pedestrian – or it's the other way around," says Francis Harris, one of the partners at Public Records. Billing itself as a social space, hi-fi bar and sound room, it is the result of Harris and his collaborators "bringing the two worlds together". It opened earlier this year in a vast red-brick building from 1912 – which mirrors the architecture of the Gowanus Canal pumphouse opposite – and is one of the driving forces in a rapidly changing neighbourhood. Where there was once a church pipe organ restoration outfit and a secondhand guitar shop, today this space is more whitewashed walls and soft lighting meets eminently noticeable (and very impressive) audio equipment.
Alongside a small record shop featuring choice vinyl, a magazine kiosk and a coffee machine, there is a larger, high-ceilinged space where cocktails are being mixed. At the other end of the room a DJ plays anything from ambient or techno to Pink Floyd – it's a notch above background music without making it feel like a club. "We have a really strong regular community," says fellow partner Shane Davis. "It's become a home for a lot of people."
While Public Records may not uniquely lure music lovers, the space is clearly put together by people who are passionate about it. First there are the bespoke Ojas speakers with their diy aesthetic, made down the road in Clinton Hill. And then there's the beautiful custom-made mixer from London's Isonoe at the DJ booth. The icing on the cake may well be the Sound Room, a separate area decked out with plywood and a raised stage. With programming Wednesday to Sunday, events here cover everything from live music to "first listens" of new albums, followed by a q&a (as was the case recently with FKA Twigs).
While clearly being related to the kissa model, Harris argues that his venue is much less precious than its Japanese counterparts. "This is more democratic," he says. "You don't have to be a DJ to come in!"
publicrecords.nyc