Design / Helsinki
Open book
The Finnish capital's new public library was the result of an anonymous open competition. As other cities look for a less 'starchitect' future, it shows what can be achieved with a little democracy.
For the average Finn, a public library is much more than a stuffy spot you visit to borrow a book. Libraries have long offered cosy nooks for readers to escape the harsh, long winters, as well as providing important social centres. "It's more of a village hall I suppose," says Samuli Woolston from ala, the architecture firm behind Helsinki's new Oodi Library. This addition to the country's 700-strong network of public libraries opened in early 2019 and welcomes 8,000 daily visitors. The building has three floors and houses a cinema, communal kitchen, editing suites, music-practice rooms and workshops kitted out with 3D printers, sewing machines and laser-cutters.
You won't find any books until you reach the third floor – and even this isn't the hushed environment of a typical library. A café sits in the centre of this open-plan space, while one end hosts a snug, padded cave where children can sit and have stories read to them by a librarian. It's no wonder the library has been dubbed "Helsinki's new living room".
The library is the product of a century-long architectural tradition in Finland: the open, anonymous competition. Usually any practice can enter these competitions, no matter their level of experience, and they are judged on architectural plans alone. "The National Museum over there: that was the winner of an open competition," says Woolston, looking out of the vast top-floor window over Kansalaistori Square. "Basically all of these buildings around us are: the Parliament building, the Helsinki Music Centre, Kiasma Art Museum."  

And it's not always the big-name firms that win. "The young architects often put more of an effort in because for them, it's more important to prove themselves than the established firms," says Anni Sinnemäki, who as deputy mayor of Helsinki is responsible for city-planning and overseeing real-estate developments. "When ala won in 2013, they had just started. There were more famous studios participating – ALA were the underdogs."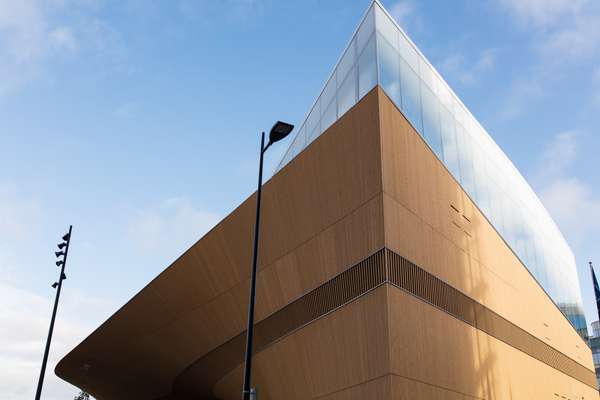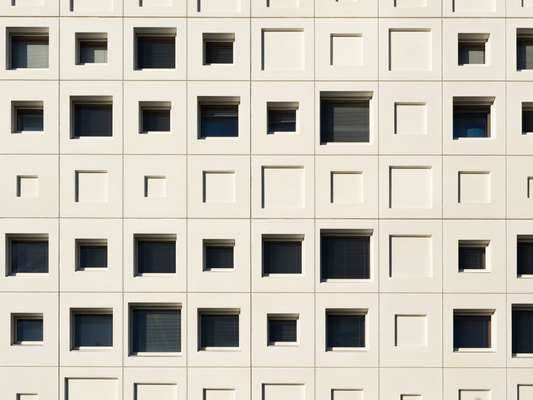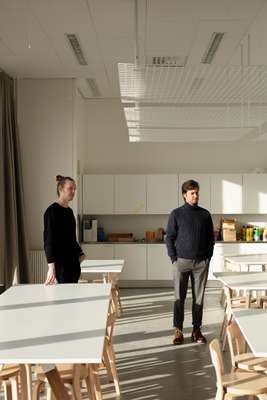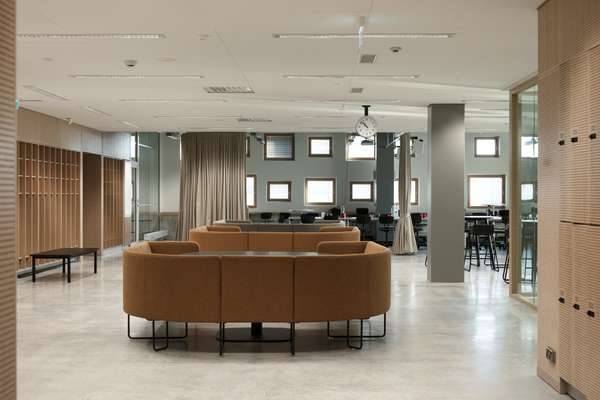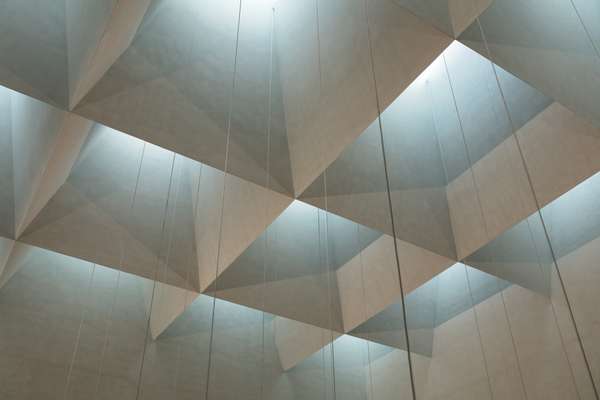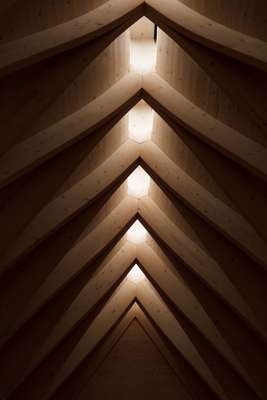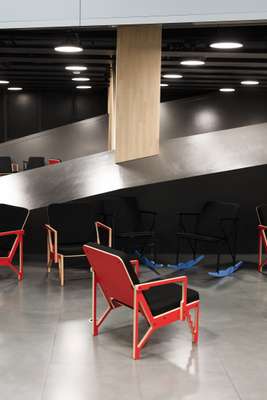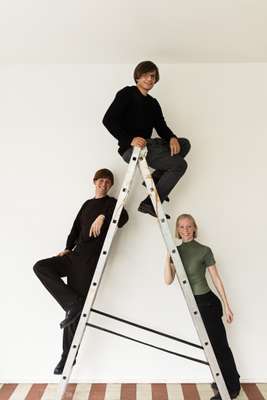 The city's population has grown by more than 10 per cent over the past 10 years and catering to this expansion also helps to create work for Helsinki's architects. "In a city where you build a lot, you simply have more opportunities," says Sinnemäki. "As the city grows it's not only housing that we build but new services like schools and kindergartens."
The latest school to open in the city was designed by young architectural firm AOR. Its winning design is a compact, boxy structure lined with square windows and vast angular balconies overlooking the enormous cruise liners docking in the harbour opposite. Built to accommodate 800 children, the building is more than just a new public service for the area: it represents a whole new system of education. In 2015, the year the firm won the competition to design the school, Finland approved a complete refresh of the country's education system. "You can't compare this to all schools in Finland because it's been designed in a really different way," says Arto Ollila, founding partner of AOR.
Lessons now have a more collaborative format, whereby children problem-solve in smaller groups while several teachers take large classes of mixed age groups together. AOR's design had to suit this new system. "The main idea is to have a lot of spaces where children can move around," says AOR architect Kuutti Halinen. "The spaces also needed to be flexible, with ways of adapting for larger and smaller classes."
The school was the first competition won by AOR, which founded its practice only after its design was selected – just a month before the architects graduated from Helsinki's Aalto University. "It may seem like a huge risk to make an open competition and have some really young architects win without even having an office or any references," says Ollila. "But it's the best thing for cities to do these kinds of architecture competitions because if they ordered such a large number of designs from some big consultant company, it would be super expensive." The system is also a good way of stopping established firms resting on their laurels. "It keeps the older generation on their toes," says Ollila. "The younger generation often win because they think about things differently and have a fresh perspective on design."
Earlier this year, Ollila was also chosen to be on the judging panel for a competition to design a new school in the city of Lappeenranta. The winning design came from AS LL TK: a group of three recent architecture graduates, the eldest of whom only recently turned 30. The school is for 1,000 pupils, making it one of the largest in the country. "For a young architect, the size is almost overwhelming," says Leo Lindroos, a partner at the firm. "But it's amazing to be able to cut our teeth on a project like this."
Another young practice to get its big break through the open competition system was Helsinki's Noan. "Back in 2015 we won a big competition to design a new region for the city of Tampere, for 20,000 inhabitants; we got work from that for the next two years," says founding partner Lassi Viitanen. When we visit, Viitanen is adding the finishing touches to a smaller-scale project: a remote wooden chapel beside a lake two hours north of Helsinki.
With a small budget, the chapel was commissioned by the local parish and has been constructed mainly by volunteers (one of whom is Viitanen's own father). The result is an elegant space with a tall, vaulted ceiling patterned by curving spruce beams. "This project was my master's thesis," says Viitanen, who since recently graduating has gone on to work on projects around the country, from a new public pool in Rauma to a church extension in Lieto. "By entering these open competitions you get better and better all the time; you keep yourself sharp and keep yourself designing. Finland's competition culture is something unique and it's really important for us to maintain it."