Small cities index / Global
Small packages
Looking to escape the metropolis to downsize? Our global network of correspondents have come up with a definitive list of the world's best small cities, which provide the right balance between opportunities for rich cultural experiences on your doorstep and that all-important space to breathe.
A new decade, a new city? How about fleeing that busy metropolis and downsizing? Is it possible to have it all – the job, social life, family, a well-connected airport – away from the capital in a cosier place? We believe it is – and we're backing the 2020s as the decade of the small city. So we've selected the world's best for your consideration.
"But wait – why should I want to move to a small city? I'm happy here!" We hear your rebuttal from the sophisticated suburbs of New York, Hong Kong and Sydney. Small cities aren't for everyone but the best ones can offer life-enhancing qualities. For one, your finances go further – whether you're homemaking or setting-up shop.
Small-city living isn't just about space and comfort – although the idea of a vegetable garden to call one's own has its appeal. And socially, life can feel refreshingly different in a more community-minded place. Big cities bring people closer together but often only in a practical sense: isolation and loneliness seem to be unavoidable by-products. The best small cities tend to provide the opposite: people are more relaxed and happy to have a chat. While your social calendar may start off looking sparse upon arrival in a good small city, it doesn't take long to become integrated.
Urban dwellers have also become a more health-conscious bunch and small-city living can aid your mental and physical wellbeing. Beyond a better connection to the outdoors, the reduction in pollution, lack of traffic and additional breathing room result in a healthy antidote to the hustle and bustle of modern life.
The places we have chosen (and see page 55 for how we chose them) are also good for doing business in, while technology is freeing up how and where we work. Still unsure? Tour through our Small Cities Index and see what's on offer; you might be surprised to learn that downsizing your city can increase your quality of life.
Small cities – the rules:
A city of 200,000 people provides something of a sweet spot when it comes to offering an optimum balance of social and cultural diversity and quaintness. Our list comprises places as close to this mark in population as possible (some are smaller, some a tad bigger). To determine a shortlist our global correspondents scoured their home regions, weeding out cities lacking close connection to an international airport, decent public transport, progressive local government and welcoming residents.  After drawing up a shortlist we delved into the harder metrics such as crime rates, life expectancy and quality of universities. We then contrasted them with more intangible factors, such as whether you can get a good coffee at 06.00 or be on a dance floor at 02.00. Finally we dispatched our journalists to spend some time in our list-toppers to meet the locals and ask an important question: why is your small city one of the world's best?  
Between Geneva and Zürich, perched on the north bank of Lake Geneva, Switzerland's fourth-largest city is worth stopping in – or, indeed, staying in. Small enough to feel familiar, big enough to live in, this city of 140,000 inhabitants has something to offer at every stage of life: good schools, top universities, professional opportunities (combined with ease of travel) and a slower pace of life in later years. 
Stone buildings, with shutters in soft green, chalky blue and dove grey, give Lausanne an elegant, almost-Mediterranean vibe. On its charming streets, shops sell goods ranging from flaky croissants to antiquarian books. It is built on a slope, rising more than 500 metres from the lakeside port of Ouchy to Chalet-à-Gobet, where the celebrated École Hôtelière is located. This makes cycling tricky but it's more than made up for by the metro – and it's the smallest city in the world to have one. Sustainability reigns too, from investing in renewable energy sources to 350 hectares of parks and gardens.  
Despite Lausannois' relaxed manner, their city has a reputation for international excellence that belies its size. The École Polytechnique Fédérale, specialising in science and engineering, has numerous spin-offs, and the École Hôtelière tops global hotel-management school rankings. The city is also hugely international: more than 40 per cent of its population is foreign. And since 1994 it has proudly held the title of Olympic Capital, as the base of the International Olympic Committee. Further along the lake, the Olympic Museum and Olympic Studies Centre make Lausanne the global centre for knowledge of the Games.  
If Lausanne's streets start to feel too narrow, the lake and mountains are within easy reach. Geneva Airport is a 45-minute train ride away and there are direct rail connections to Milan and Paris (both under four hours). Yet with this small city's pleasures – a glass of local wine, a shimmering view of the lake – always within arm's reach, there is not much reason to leave. 
Best for: Diversity. Lausanne is an international city, despite its size, and you'll hear French, German and Italian spoken, plus English in accents from Australian to Canadian.  

What's needed: Lausanne is Switzerland's third-most expensive city to rent an apartment in. More affordable housing is needed, especially for families. The third metro line, set to open in 2026, will further improve public transport.  

Life after midnight?Yes. Start the evening with wine before moving to one of the city's clubs or music venues.
It's worth rising early in Boulder to drive the short distance to the start of the Chautauqua trail. As the sun comes up you can take in vistas of the city and the breathtaking Flatirons: jagged rockfaces that dominate the scenery. If any proof were needed of the quality of life in this city of 108,000, nestled in a valley near the Rockies, it's here. With sunshine about 300 days a year, Boulderites are an outdoor tribe.  
Boulder was popular with the Beat generation: its Trident bookshop and café, originally the Buddhist Bookstore, dates back to 1979; Allen Ginsberg was a faculty member of the Buddhist-inspired Naropa University. The 1960s and 1970s were key decades, when the "elders" (as those still alive today are called) established environmental rules such as a maximum building elevation of 16.8 metres – the rough height of a cottonwood tree. It was around then that Boulderites voted to tax themselves to fund land acquisition (something everyone is very proud of): the city owns and manages more than 18,000 hectares of parkland. Meanwhile the neat centre boasts restaurants, such as Corrida and Frasca, that wouldn't look out of place in major metropolises (not to mention the rare cheese and meat at Cured).  
Almost all native and adoptive Boulderites say the sense of community and talent pool were decisive factors in staying. Boulder is home to 17 federally funded labs, a large University of Colorado campus, renowned advertising firm Crispin Porter Bogusky and design and consultancy firm Stantec Vibe. There's something fascinating about the currents moving through this place, from tech start-ups to regenerative farming projects via health-food brands. Boulder punches above its weight because it seems to have perfected the work-life balance (people "work to live" here, according to one Boulderite).  
Think you'd still miss the big smoke? Probably not. But if you did, Denver – with its international airport – is but a 45-minute drive away. 
Best for: Media. Boulder is served by Denver television and radio stations, newspapers and other media. There are a number of outlets but the newspaper of record is the Daily Camera. npr affiliates include Colorado Public Radio Kunc and Boulder has a community radio station, kgnu.  

What's needed: The city needs to solve how to grow to suit all parties, be it outwards or upwards. Transport links have to be improved to make it easier for people to commute into the city and avoid congestion on the road.

A good coffee at 06.00? One of many examples is Ozo Coffee, which started in Boulder and has several locations.  
Folks from here will argue that even the capital Oslo can't offer the friluftsliv (outdoor life) Bergen provides. The city is surrounded by picturesque mountains and is a gateway to the fjords of Norway's western coast. Recreation options, besides hiking, include summer dives into seawater pools, winter train journeys and ski resorts in Voss and Geilo. The wet weather can be tiresome but it has proven useful in creating a buzzy hospitality and dining scene that's enlivening the city's once-tame nightlife. Let's hope retailers will follow suit, as current shopping options are lacking. Bergen's creative industries, however, are thriving, nurtured by talent from well-respected universities and growing amid handsome studio spaces, often housed in remarkably revived industrial buildings.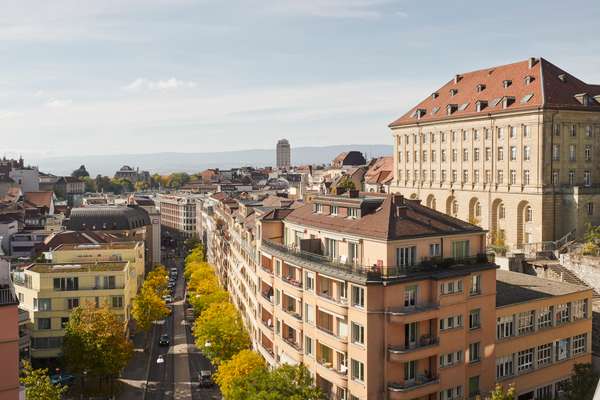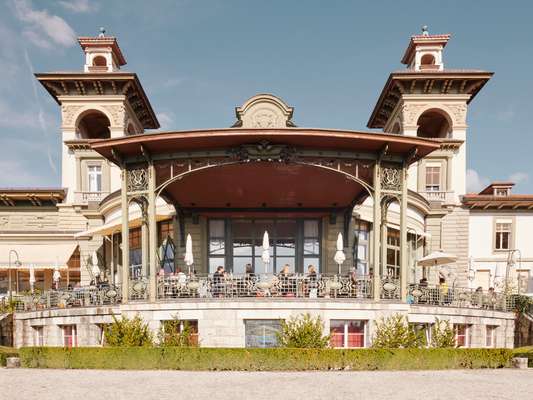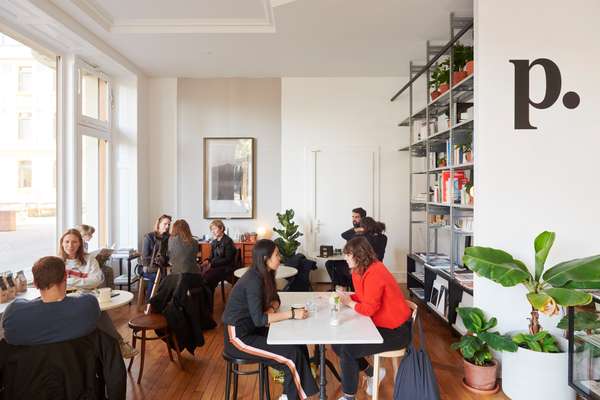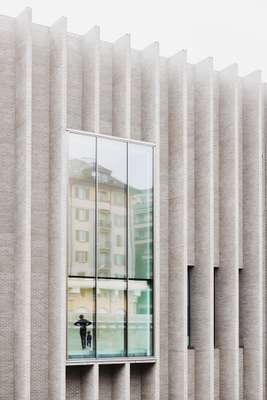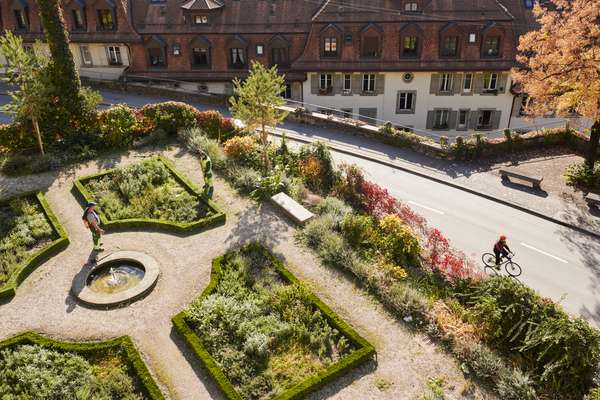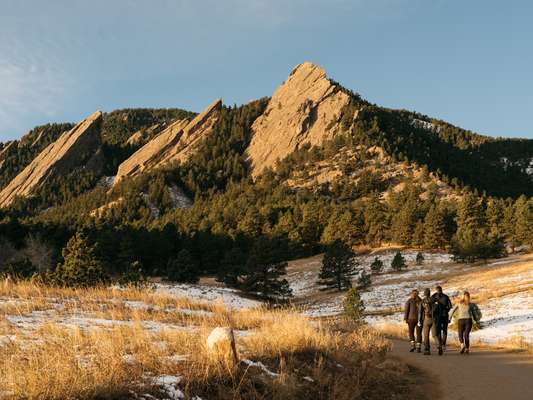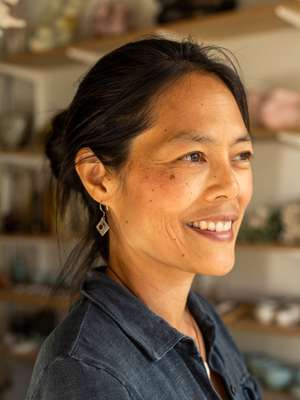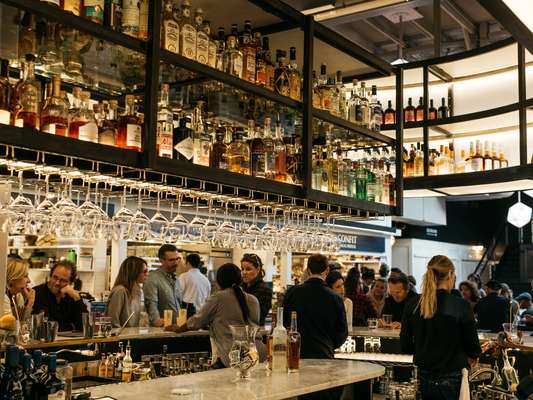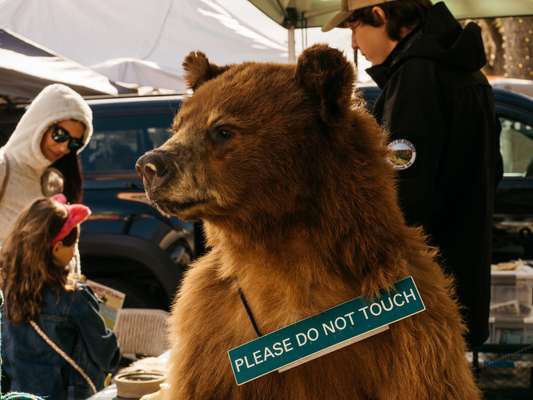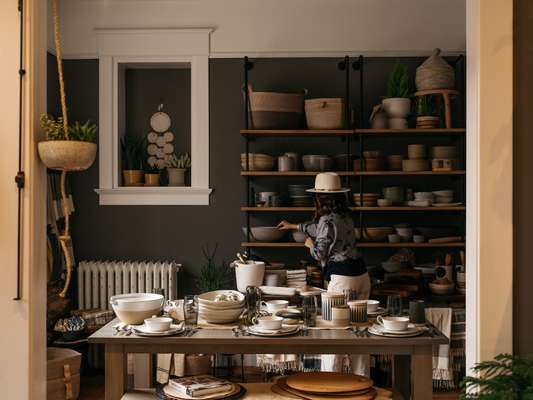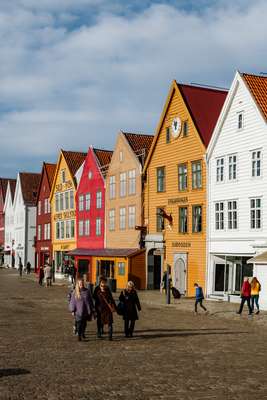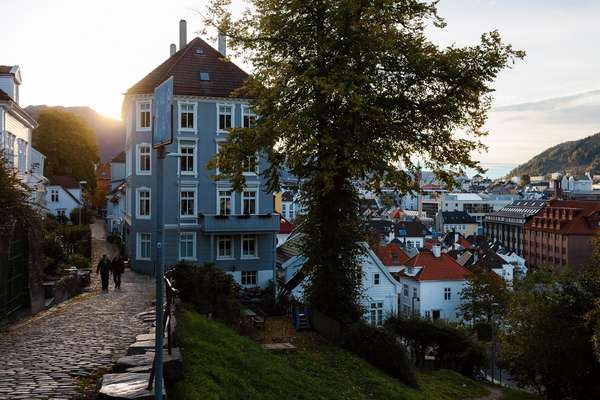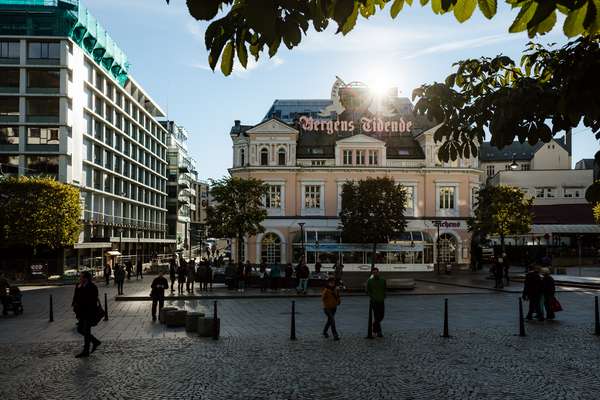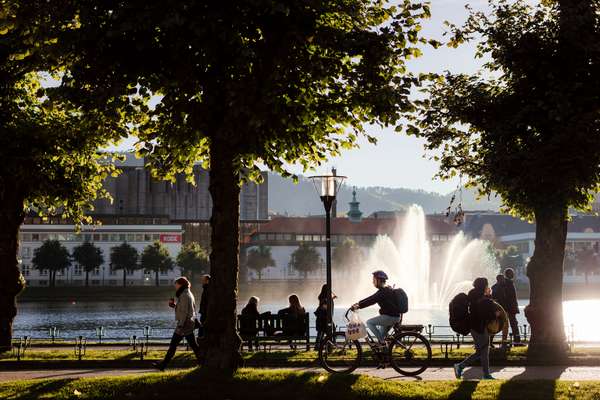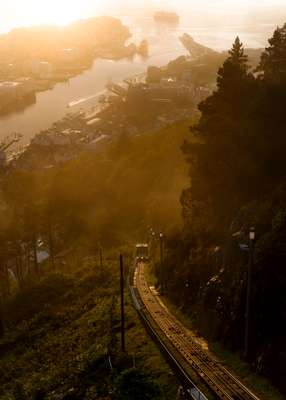 Best for: Culture lovers. Bergenfest is a world-leading summer music festival, while Kode and the recently renovated Natural History Museum don't disappoint on the cultural venue front.  

What it needs: A good coffee shop for early birds.   

Cycle-friendly? Yes. Bikes are a popular means of commuting and the city is cycle-friendly.
This petite city is often bathed in moody sunlight, boasts a mild climate and has a resident mob of wallabies. Views include the peak of Mount Wellington, modernist suburbia and salty seafarers hauling the latest catch into port. But don't let this laidback feel fool you: Tasmania is the second-best performing state economy in Australia, though. Though this has been stimulated by a migrating workforce. Hobart remains one of Australia's most-affordable state capital. There's an exciting thrum here too, yet the test will be how local and state governments capture the momentum. It has been suggested that the city needs a further 20,000 people to bolster the economy; more medium-density housing would help. Move here and start living the good life. ­  
Best for: Education. The University of Tasmania is a leader in marine and Antarctic science.

What it needs: Critical investment in streetscapes, its transport infrastructure and the housing mix.  

Cycle-friendly? Mayor Anna Reynolds wants more bike lanes but car remains king for some voters.  
Surrounded by mountains and ocean, and just an hour's train ride south of Tokyo, Chigasaki feels like a rural refuge. Good cycling infrastructure means two wheels are the the best way to get around and to visit beach communities nearby. International cuisine options aren't limited to the centre as the whole city is dotted with good restaurants. With its mild climate and safe streets, this is a quiet Tokyo alternative.  
Spots to surf, hike or ski? Chigasaki is famous for surfing. The Shonan coast is the birthplace of Japan's modern surf culture. 
Best for: Young families. The council has introduced initiatives for working mothers and it's a very safe city. 

What it needs: Lacks good offices and co-working spaces at reasonable prices. The Chigalab co-working space is a nice try but there's room for improvement.  
Widely considered one of Italy's most liveable cities, the capital of South Tyrol has plenty on offer for nature lovers and entrepreneurs alike. It is in the heart of the Alto Adige region, dotted with top-class resorts where ski slopes stretch for miles. Recently a steady growth in the number of start-ups has seen a focus on tech innovation, supported by the autonomous region's wealthy economy and a generous grant scheme. What's more, Bolzano can pride itself on reliable transport and an extensive network of cycle lanes.  
What it needs: The city has a small airport but no scheduled passenger flights. Ideas to open it up to airlines have been met with fears of mass tourism. 

Best for: Wine-lovers. Alto Adige white wine is among the best in Italy – and that's saying something.

Good local media? Newspapers are Alto Adige and Dolomiten; radio stations include rai (local edition).
Despite its neoclassical architecture and surrounding wine region, Bordeaux has been more generally known for traffic jams and abandoned warehouses. But thanks to a significant effort to revitalise the Garonne River it has become France's relaxed alternative to Paris. A buzzing technology scene and renowned restaurants are attracting young professionals escaping the capital's exorbitant living costs. The inauguration of Méca, a new cultural hub designed by Bjarke Ingels Group, aims to broaden access to the arts. Getting around is pleasurable too: it's one of the most bicycle-friendly cities in the world.   
Best for: Cyclists. Besides the city, they can enjoy the vineyard-laden routes.  

What it needs: A mayor to fill the large shoes of the outgoing one: former prime minister Alain Juppé.  

Life after midnight? Bars at the Quay de Paludate are busy into the early hours.
Set amid the fine scenery of the Alps, Innsbruck is Austria's mountaineering capital but it offers much more than skiing and hikes. It's built majestically, from its alley-woven old town with its handsome 19th-century Tyrolean State Theatre to the contemporary masterworks from Zaha Hadid and Snøhetta that dot its slopes; the wealthy city's coffers have gone a long way to beautifying the place. Good weeknights out occur regularly, with its university crowd fuelling a vibrant bar and restaurant scene that sizzles on long summer nights. And cabin fever is rarely a feature of life here: Munich and Bolzano are both less than two hours away by car and Zürich is a little further down the road.   
Best for: Skiers, snowboarders or anyone with a passion for the slopes.

What it needs: A few more international residents beyond the friendly locals who call it home.  

A good daily paper? Tiroler Tageszeitung does a fine job of covering the province and is proudly published in Innsbruck.
Porto's transformation from a sleepy city into a spritely alternative to Lisbon continues at full speed. Fifteen years ago this was a city in decline as Portugal's economy faltered but a shift in priorities – restoring the historic cobbled and tiled centre, spending on infrastructure and opening up to foreign investment – has propelled Porto forward. It's a creative melting pot, with proximity to good fashion and furniture manufacturers drawing a smart crowd of designers. The sunshine and world-leading cuisine are encouraging foreigners to settle here. 
Best for: Beach lovers who don't mind the nippy Atlantic temperature.

What it needs: More money spent upgrading its historic core; many buildings sit derelict.  

Well connected? Besides its international airport there's a train connection to Vigo, which joins Spain's high-speed rail system.
This German spa town hugs the border of the Netherlands and Belgium, making it a cultural melting pot despite its size. It's well connected via road, rail and now air, thanks to the renovated Maastricht Aachen Airport. Besides historic landmarks, crowned by the Unesco World Heritage-listed cathedral, it boasts a number of museums, plus four colleges and universities. It is a youthful city and there's a growing start-up scene. Housing remains affordable enough, though prices are rising quickly. Free time can be spent in the nearby forests, fields and thermal springs – or tackling the region's best beer at one of the city's many pubs. 
Best for: Start-ups. Well connected and loaded with talented students, it's a fine launching point for business.   

What it needs: More affordable housing for its young talent.  

Good daily paper? The award-winning Aachener Zeitung.
Home to little more than 100,000 people, Reykjavik's rare traffic jams keep the air clean and commutes short. Despite its isolation, international tech firms based here take advantage of the easy direct flights from both Europe and the US. And a decade on from the country's economic meltdown, start-ups are flourishing. Business aside, the city is dotted with geothermal swimming pools and is a short drive away from geysers and waterfalls. The world's northernmost music festival, Iceland Airwaves, attracts thousands of foreigners every November, when tourism begins to slow. The quieter months are no bad thing for locals as limited housing stock and high seasonal demand has led to steep living costs and fewer long-term rental properties. 
Best for: Architects. The city requires new buildings – and fast.

What it needs: Smarter governance on leveraging tourism.

Life after midnight? Bars and clubs stay open late at the weekend.
With its tree-lined streets and rich architectural heritage, Savannah feels like nowhere else in the US: wander around the extensive historic district and you'll come across styles spanning Italianate, Gothic and more. Founded in 1733, it is steeped in history yet the city is forward looking. The food scene has plenty of contemporary offerings (try Squirrel's in the Starland District) and the art scene is buzzing, anchored by the Savannah School of Arts and Design, one of the country's (if not the world's) best arts institutions – it also has an excellent museum. And then there's the easy access to nature, surf and sandy beaches: Tybee Island is about 20 minutes from downtown. What more could you ask for? 
Best for: A slice of old America.  

What it needs:Better housing and addressing its wealth inequality.
Connections: Savannah/Hilton Head International Airport handles more than 40 non-stop flights per day.
A relaxed urban retreat a mere 40-minute drive from the capital, Potsdam is a better option than a Berlin suburb for those curbing their night-time activities as they grow a family. The peaceful streets here, adorned with 18th-century palaces and lush parks, provide the perfect antidote to the nightlife-driven German capital. The city's lakes make it especially desirable in the summer, though be prepared for the Berliners flock here to beat the heat. Recent renovation efforts continue to improve the city, one example being the revamped Museum Barberini: a city palace that's been turned into a renowned art museum.   
Best for: Innovative minds. More than 30 universities and research institutes have attracted incubators such as the sap Innovation Center and the Volkswagen Group Future Centre.  

What it needs: Quicker public-transport links to nearby Berlin.   

Leisure spots? The nearby lakes are plentiful and gorgeous.
Basel is known in the cultural and luxury worlds for Art Basel and Baselworld but the city is vibrant year-round. Bordering Germany and France, it has a European panache that mixes these neighbouring influences, best reflected in the city's museums and architecture; a bike trip around the centre will reveal many feats by the native power firm Herzog & de Meuron. Meanwhile, a prominent pharmaceutical and med-tech sector has made the city a life-sciences hub, and the canton is the most business friendly in already business-friendly Switzerland. Moreover, its attempts to be the first city in the country to introduce paternity leave is proof of its progressive spirit. 
Best for: Hosting a party. When the private jets arrive for the major shows, the doors to swanky mansions and world-class restaurants open.  

What it needs: A bike-sharing system to complement its world-class public-transport network.
Feeling the most remote of all the cities in Southeast Asia, Chiang Mai is set against a mountainous backdrop in northern Thailand. With its centuries-old temple stupas and moats, as well as floating markets, it has a relaxed vibe and a creative set shaking up the design, hospitality, culinary and arts scenes. Young Thais fed up with busy Bangkok are establishing small businesses here and blossoming. Further infrastructure is still required for better office space and public transport but new developments can draw upon skilled artisans, architects and local materials. If Chiang Mai continues to balance the old and new, it will be a benchmark for other cities in developing nations.  
Good education? Of 12 universities here, Chiang Mai University is notable for its fine-arts faculty.  

Best for: Food, from street stalls to fine dining.  

What it needs: Better public transport. Dense Bangkok has shown what's possible in Thailand.
British Columbia's capital, located on Vancouver Island, has long been seen as a little sleepy. But that is changing thanks, in part, to a thriving nascent technology economy and a growing number of young people defecting from nearby Vancouver, where the cost of living on the mainland is soaring. The city's temperate climate, proximity to the Pacific Ocean and rich cultural life (downtown's Munro Books, one of Canada's best independent bookshops, was co-founded in 1963 by Nobel prize-winning writer Alice Munro) are reason enough to move here.  
Best for: Outdoor enthusiasts. The Pacific Ocean makes it perfect for swimming and kayaking, while surf breaks are plentiful. There's lots of hiking and three hours north of the city is Mount Washington, Vancouver Island's best ski spot.  

What it needs: More housing stock to improve affordability.  

Distance to nearest airport? It's 26km to Victoria International.
This beautiful Basque seaside city may harbour some of Spain's highest housing costs but the rebound effect seems to have lured regional creatives – many of whom have been won over by the beaches, fiercely respected food traditions, world-renowned film festivals and art spaces – to activate other areas of the city, such as the Gros district. Clean and calm, San Sebastián stands as testament to what can be achieved once violent conflicts are resolved and people have common success to share. — la What it needs: Cheaper housing. While it was surpassed this year by Ibiza, housing is still more expensive than in Madrid or Barcelona.  
Best for: Foodies. San Sebastián has one of the highest concentrations of Michelin stars in the world.  

Life expectancy? The region of Gipuzkoa (of which San Sebastián is the capital) has one of the highest life expectancies in Europe: an average of 80 years for men and 86 for women.
Eindhoven locals (even city officials) are quick to admit that their city isn't the prettiest place in the world (or even in the Benelux) but what this small city lacks in beauty, it makes up for in opportunity. Put on the global business map as the home of Philips, the city prides itself on an economy based around innovation. There's a concerted effort to support start-ups and the creative industries – plus an increasing number of students from the respected Eindhoven Academy – are choosing to stick around upon graduation. The city's also undergoing an architectural revamp, masterplanned by MVRDV's Winy Maas and featuring a tree-laden skyscraper by Italy's Stefano Boeri. 
What it needs: As with most cities in the Netherlands, it has great late-night offerings but not a lot going on for early risers. 

Best for: Starting up. With Philips manufacturing globally, its old sprawling factory spaces provide ample room for entrepreneurs. 

Spot to swim nearby? In a forest beyond the perimeter of the city you'll find Duynenwater Beach.
Close to London and on the right side of Heathrow Airport (and closer still to Bristol Airport), the world never seems too far away from the pretty streets of Bath. You may have to strain your neck over tourists to see the city's Roman remains but there's plenty to enjoy within charming 18th-century buildings, theatres, museums and thermal spa. The city is nestled in the southwest of England, with excellent access to wild swimming spots and cycle routes.
Best for: Education. The city has five independent schools, a large number of "outstanding" state schools and two respected universities.  

What it needs: The city's charm is its quaint English aesthetic but this has been a hindrance in generating a vibrant nightlife and cosmopolitan start-up culture.
Denmark's fourth city boasts kilometres of cycling lanes, a renovated harbour front and its own university, which attracts thousands of students and contributes to the city's bustling nightlife. Its cultural offerings are strong and a culinary scene is slowly flourishing. However, poor rail and flight connections and a rather weak global outlook, not helped by the government's decision to cut the number of English-language university programmes, mean there is still room for improvement.   
Best for: Design appreciators. The Utzon Centre and the Alvar Aalto-designed museum alone make this city an exciting destination.  

What it needs: A more diverse and international environment and better connections. Most international flights connect via Copenhagen.  

Cycle-friendly? Yes. We are in Denmark, after all.  
21. - 25.
Honourable mentions
Wiesbaden, Germany: Has close connections to Frankfurt Airport, wonderful housing stock and a laidback lifestyle but was slightly too large to be cast as "small". But well worthy of your consideration.   

Trieste, Italy: This warm, coastal city, close to Venice and filled with historic architecture and excellent eating options, doesn't quite offer enough work opportunities. But it certainly delivers in terms of quality of life.  

Haarlem, Netherlands: Adjacent to Amsterdam, this felt a little too much like a suburb of the Dutch capital. But it's this proximity, balanced with a more relaxed version of canal-side living, that gives this small city its appeal.  

Annapolis, USA: A push from some US staffers to give this Washington commuter city a look-in for our list was quashed when we learned how bad the traffic was when trying to get from the beautiful bay destination into the capital.  

Salzburg: A few more night-life options and attractions beyond the tourist trail might be all this Austrian city needs to be competitive.