Food and travel / Global
The future of hospitality
Three forward-thinking general managers share their insights and plans for 2020.
There are many changes afoot in the hospitality industry. Although apartment-sharing apps have been gaining ground, nothing beats the service and sense of place of a good hotel. Opening one is now about engaging with the community rather than creating an ivory tower of comforts removed from the neighbourhood. It's about the human touch, trained staff and good design. We speak to three general managers from around the world and ask what's on their agenda for 2020 – and how hotels are likely to evolve.
1
Downtown LA Proper Hotel
Los Angeles
general manager: Stephane Lacroix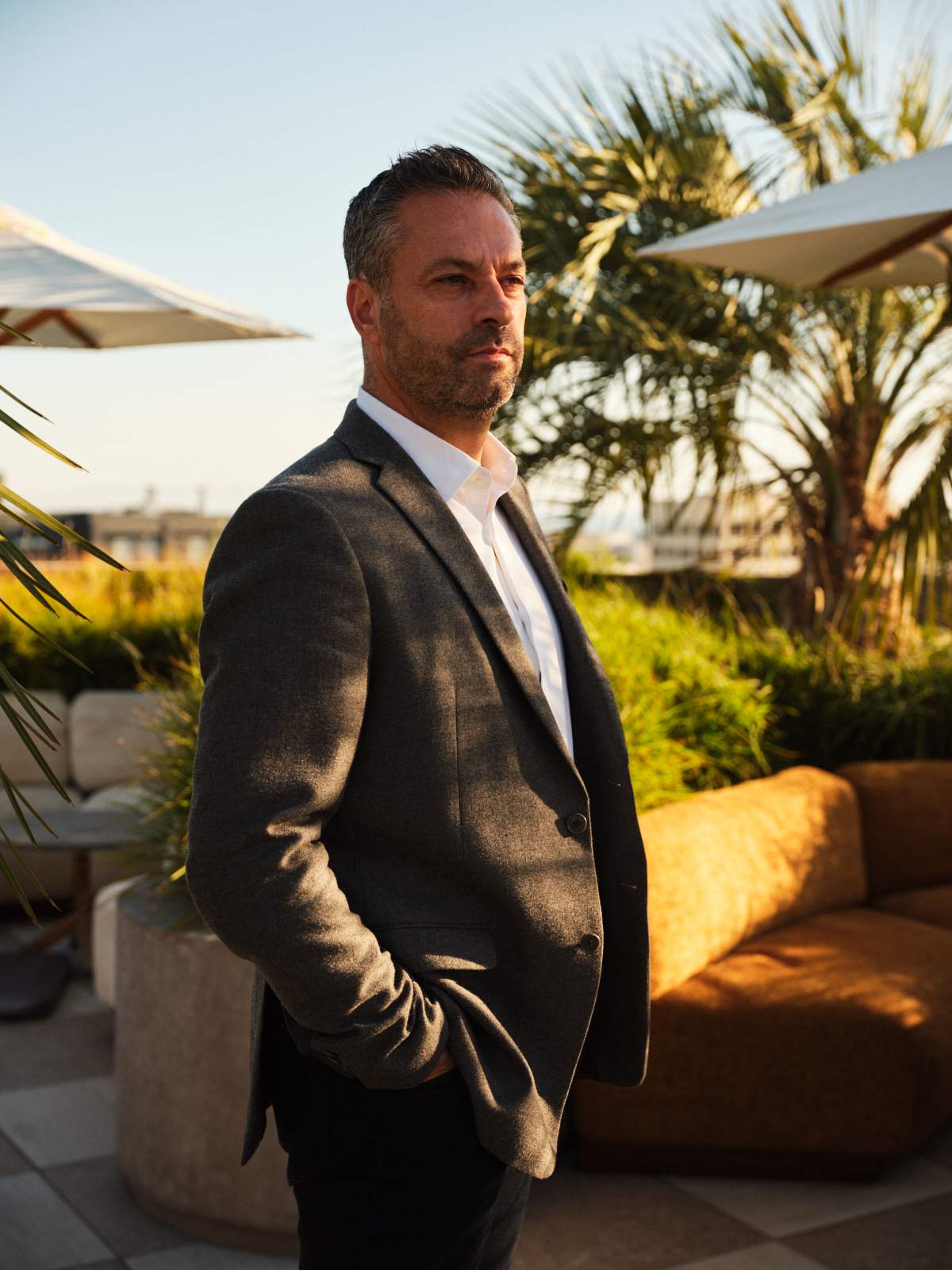 LA-based Frenchman Stephane Lacroix has lived in the US since 1994. He's worked in more than 11 hotels, from Hôtel de Paris in Monte-Carlo to Baccarat in NewYork. He now heads the Downtown LA Proper Hotel, opening in early 2020.
Why did you get into hospitality?
Growing up in France, I got used to good food and drink at an early age. I knew if I couldn't make it in sports, I'd work in hospitality.There's an artistry and ceremony to it; it's a team effort.
How are you preparing for the launch of Downtown LA Proper?
The past year has been about building our team and ensuring our hotel caters to our guests, as well as the community. We've been knocking on doors and taking our neighbours out for coffee.
What sets the hotel apart?
A strong sense of identity. The building, dating from the 1920s, used to be a private club – we've kept the pool and basketball court and reinvented the spaces as guest suites. Our designer, Kelly Wearstler, knows the city well and looked to Downtown LA as her muse. We also partnered with a local f&b duo: Suzanne Goin and Caroline Styne. The area is one of those rare parts of LA where you can ditch the car and walk – and it has a great dining and cultural scene.
What constitutes good hospitality?
It should be genuine, welcoming and consistent. The focus should be on the comfort of the guests and a seamless experience from start to finish.
What are your plans for 2020?
Proper Hotels will have four hotels by the end of 2020: San Francisco, Santa Monica, Austin and Downtown LA. In 2021 we'll open our fifth in Portland. properhotel.com
City picks
Lacroix's essential LA stop-offs.
1. the restaurant: Enjoy Suzanne Goin's cooking at our hotel, with farmers' market-fresh ingredients.
properhotel.com; thelucquesgroup.com
2. the museums: Moca, Lacma and The Broad put on amazing exhibitions all year round.
moca.org; lacma.org; thebroad.org
3. the fair: The second edition of Frieze Los Angeles will offer an amazing programme in February.
frieze.com/fairs/frieze-los-angeles
4. the event: When the LA Lakers or LA Clippers play in the nba championships next year, the Staples Center will be rocking.
staplescenter.com
2
Paramount House Hotel
Sydney
general manager: Eden Elan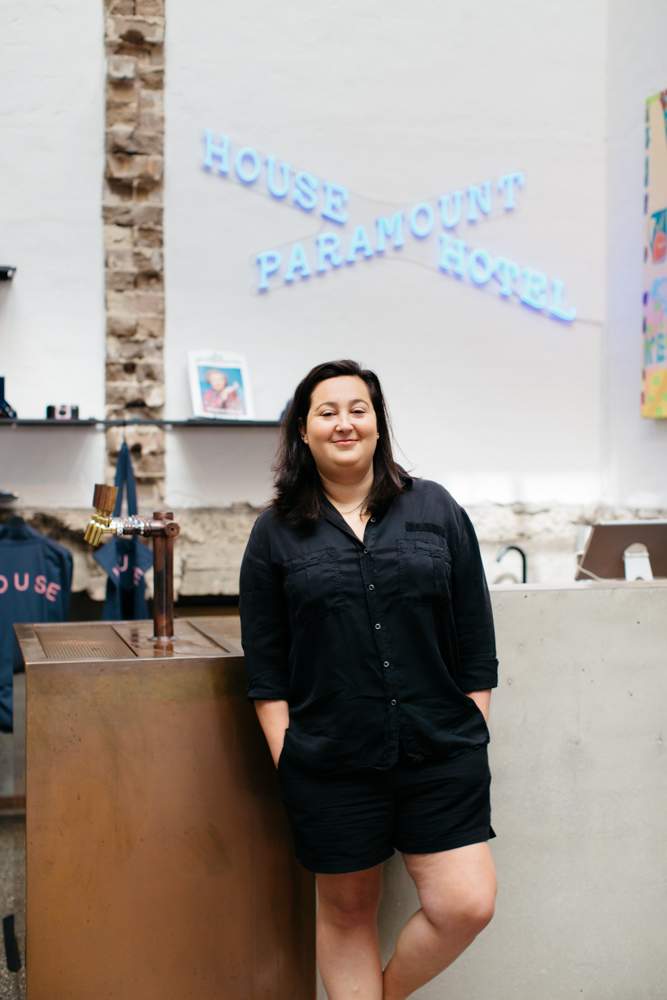 Eden Elan began working for Russell Beard, Ping Jin Ng and Mark Dundon – the team behind Paramount House Hotel and Paramount Coffee Project, among others – as a waitress six years ago. Today she's the general manager of the 29-room Paramount that opened its doors in Sydney's eastern suburb of Surry Hills in 2018. 
What does being a GM involve?
I love hospitality and enjoyed crossing over from restaurants to hotels. It's not so different: it's all about good service, being passionate about your industry and kind to your guests. As our hotel is small and independent, I do look after staffing and operations but find that my role is a bit more detail focused: I source new suppliers and make sure our guests feel at home.
What sets the Paramount House Hotel apart?
We're a small team so we've started collaborating with like-minded brands and companies to round out the experience. For example, we've teamed up with the China Heights Gallery round the corner to obtain the hotel's art installations and we've also partnered with the Golden Age Cinema and Bar in the building, which shows films in the former screening room of Australia's Paramount Pictures headquarters.
How do you engage with the neighbourhood?
We've only been in the building since 2018 but several other tenants already have an established following, such as the Paramount Coffee Project. We're able to tap into these communities so that guests come in and see a buzzing place full of local people. They feel part of the community and Sydney right away. This is the new landscape for hotels: finding a way to integrate into a neighbourhood.
What constitutes good hospitality?
The biggest thing is to pre-empt someone's needs – being able to give someone something they didn't even know they wanted is the key.
How are hotels changing?
We're moving away from a rigid structure and the old definition of luxury. People are looking for more local and community-based hotels with service that's more approachable. Creating a well-designed room isn't the hard part: having intuitive staff who care is much harder. A hotel stay is a personal, intimate experience, so creating a connection with people, by taking the time to get to know them, is invaluable. Our hotel was designed by Breathe architects to get better with age – the copper façade will gain a patina – and that's how we run the hotel. We want to improve with time.
paramounthousehotel.com
City picks
"As licensing laws are beginning to relax," says Elan, "we'll be seeing a more vibrant nightlife in the city."
1. the restaurant: Cafe Paci, a pop-up by chef Pasi Petanen, has opened permanently in Newtown. cafepaci.com.au
2. the bar: Dear Sainte Éloise invites winemakers and young chefs to run the bar for a night. dearsainteeloise.com
3. the shop: At Provider Store in Surry Hills, owner Tara Bennett makes most homewares herself. providerstore.com.au
4. the gallery: Visit The White Rabbit for modern Chinese art. jnprojects.net/white-rabbit-gallery
3
The Park Hyatt
Tokyo
general manager: Hervé Mazella
Provence-born Hervé Mazella worked at various top hotels, including Grand Hyatt Hong Kong, before joining Park Hyatt Tokyo, one of the most admired hotels in the world, in 2012. He's been in his current role since 2016. 
What's the role of a GM?
A general manager brings energy and inspires positivity. It's important to be out and about on the property, meeting guests and the team – to feel the pulse. There is no bad day, even when things are busy and stressful. I often tell people coming into our industry that to do this job you need to think with your heart. You have to care about things and love people. Everyone plays a part in a hotel. At all levels we are here to serve with humility. For me, this job is a lifestyle.
What constitutes good hospitality?
At a simple level, good hospitality is attending to and exceeding needs. There shouldn't be any saying "no". Above all, guests need us to get the basics right. We aspire to provide comfortable bedding, a calm atmosphere, a simple lighting system, easy connectivity and good water pressure. We can make a long list. From the earliest auberges to the hotels of tomorrow, people want comfort, a place to feel welcome, good food and somewhere that gets the basics right.
What should no hotel be without?
A soul, a personality, an identity. You want to be able to walk into a hotel and feel something. Good service means being devoted to people and requires a great deal of passion, empathy, care, flexibility and attention to detail. Technology has changed the business but the rules of hospitality remain. The show must go on: shoes laced, ties straight, smile in place, grooming impeccable. It's like a performance, where each individual has a role to play. This ballet of doormen, receptionists, housekeepers, chefs and waiters is choreographed and runs like clockwork thanks to planning and care.
What does the future hold?
Some hotels try too hard and make things too complicated. Guests want us to understand what their needs are at that specific moment. Even if you profile guest preferences, people come to hotels at different points in their life and their preferences change. We're all evolving and the team should be mindful of that.   
Are you getting excited about the Olympics?
Of course. It is a great event and opportunity for Tokyo and Japan. However, we have to bear in mind that it's three weeks out of 52. We've been operating for more than 25 years and we'll continue after the Olympics.
hyatt.com
City picks
"Tokyo is in a constant state of change," says Mazella. "I like to get 'lost' and explore areas where you can learn about the local culture."
1. the restaurant: Robataya is like live entertainment as the chefs grill the ingredients you've chosen from what's on display.
roppongi-robataya.com
2. the bar: New York Grill and Bar at Park Hyatt Tokyo on the 52nd floor has 360-degree floor-to-ceiling windows. There are live jazz performances every night.
restaurants.tokyo.park.hyatt.co.jp
3. the gallery: Scai The Bathhouse showcases the best of Tokyo's contemporary-art scene.
scaithebathhouse.com