Embroiderers / St Mortiz
Ebneter
&

Biel
For almost a century, a family-run business in St Moritz has been embroidering napkins, tablecloths and bed linen. A personalised item can take up to a year to produce, during which your chosen design will be carefully stitched by a septegenarian seamstress.
When the residents of St Moritz want to personalise their place settings, bed-clothes and other linen they saunter across the Plazza da Scuola into Ebneter & Biel where brother and sister Christian and Andrea Biel welcome customers into the small shop that has been in the family for three generations.
Christian and Andrea's grandmother, Milly Biel, who originally hailed from Appenzell, founded their linen shop and embroiderers in 1911 with Frido Ebneter. Ebneter & Biel is now a sole Biel family operation after the siblings' uncle, the final Ebneter, died 15 years ago.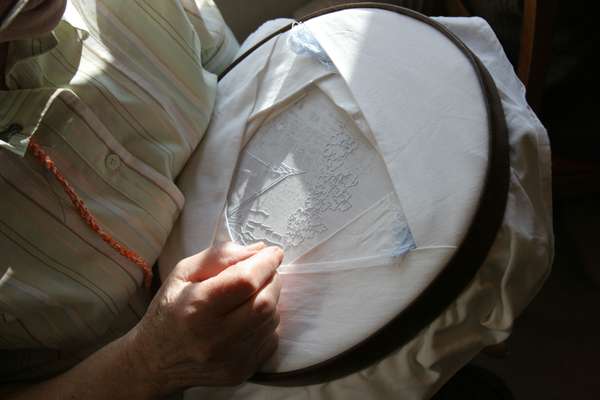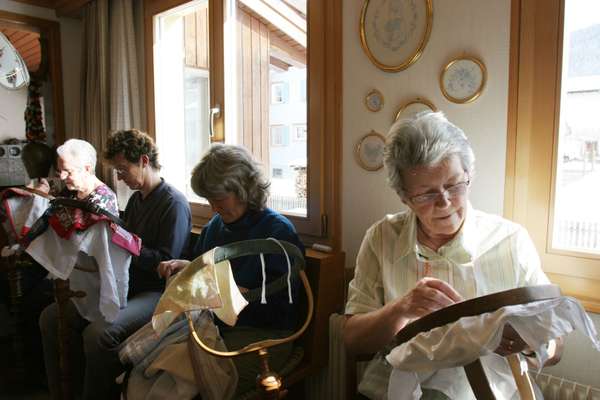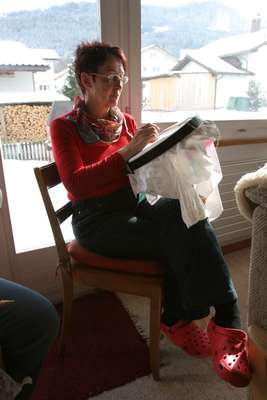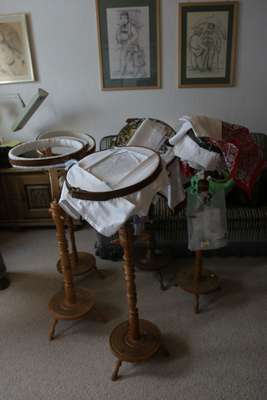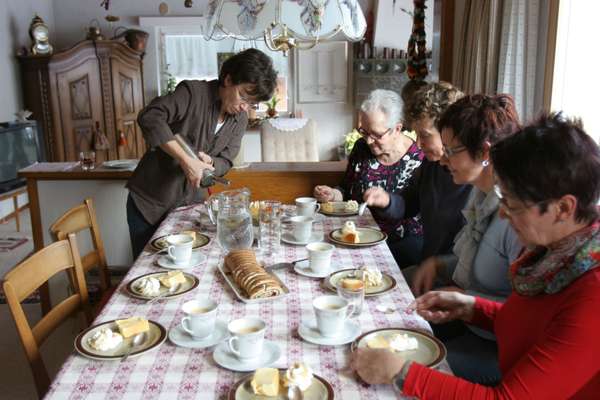 Their father, Jürg Biel, oversees the manufacture of the linens in Portugal from his St Moritz base and the embroidery is all produced in Appenzell by a small and highly skilled team of septegenarian seamstresses, who needle away diligently at home.
Christian Biel manages the design process. "Clients bring their inspiration to me and I work up a design. They must realise that we have a naive style and our patterns won't be a direct representation of their imagery," says Biel. Once the design has been agreed it is transferred to the chosen cloth by punching tiny holes in the paper rendering. A thread key is then added to the linen so that the seamstresses know which colours to use.
"Our best-selling motifs are the St Moritz series that my grandmother designed years ago," says Biel, pointing at the tablecloths, napkins, place settings, handkerchiefs, garments and champagne bottle napkins that bear the innocent needlepoint depictions of the town.
Christian is in no rush to mass produce anything, from initial briefing to taking delivery of the final embroidered item can take up to a year and a half. "Every year we also take May and November off to get inspiration and develop our designs. Coming up with each new design costs us €6,500, but our products range in price from the relatively inexpensive up to €5,000."
There is something reassuringly measured about this approach, but for the more time-pressed among us the monograms on handkerchiefs and men's shirts are turned around quickly, and the shop also sells unembroidered plain Ebneter & Biel linens and other cottons from fellow Swiss manufacturers Schlossberg and Christian Fischbacher.
8 Plazza da Scoula, St Moritz; ebneter-biel.ch