Leadership / Africa
Changing of the guard
A new generation of bright and brave politicians, activists and educators are seeking to shake up those parts of Africa long beset by corruption, conflict and rank inequality. We cross the continent to meet five pioneers who are determined to transform their countries for good.
Burned out and exhausted, Boniface Mwangi began 2020 by trying to take a break from Kenyan politics. The photojournalist- turned-activist-turned-political-candidate left Nairobi to spend some time at his rural home in Machakos with a few goats and some chickens. That was until the release of Softie, the documentary that follows his campaign to win a parliamentary seat in the 2017 general elections, which won a documentary special jury award for Editing at the 2020 Sundance Film Festival.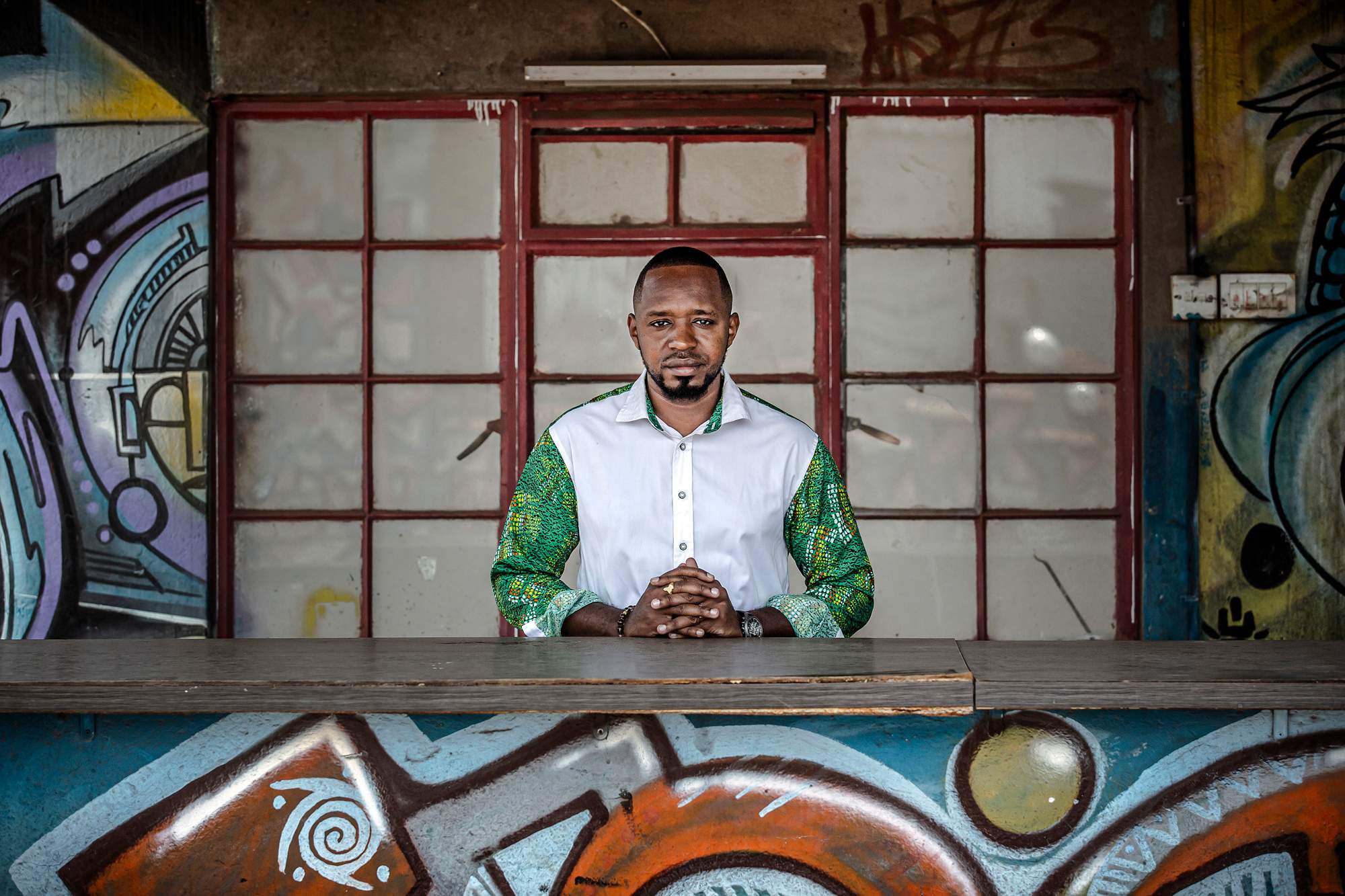 "We showed people that you can actually run a clean campaign without bribing voters," says Mwangi, who wears a ring in the shape of the African continent. "And that it's possible for things to be different."
Growing up as the second youngest of seven children in Starehe, a low-income neighbourhood in the Kenyan capital, Mwangi worked as a roadside vendor, selling books with his mother. As he grew older, he became inspired by the work of Kenyan photojournalist Mohamed Amin.
Fast forward a few years and Mwangi began working for The Standard, a national newspaper. It was there that he got an assignment that would change the course of his life. Sent to cover the violence that followed the 2007 election, Mwangi captured images of Kenyans brutalising one another over tribal divisions that were stoked by presidential candidates. The tipping point came two months later when the very politicians who prompted the fighting shook hands and declared a truce, bearing no responsibility for more than 1,000 lives lost.
Mwangi quit journalism and became an activist. He rallied supporters on social media and publicised protests that he organised, including one outside parliament where MPs were portrayed as greedy pigs. It was provocative but effective and Mwangi quickly established a following.
Yet it was not until 2017, when he co-founded the Ukweli Party (the name means "truth"), that Mwangi decided to run for office, aiming to represent his native Starehe as its member of parliament. His message was simple: to bring transparency to politics and to make social services universal. According to Mwangi, his campaign was completely crowdfunded, receiving a total of $160,000 (€135,000) from individual donors, via an average donation of $1 (€1.85).
"We showed people that you can run a clean campaign without bribing voters"
Ultimately, Mwangi was defeated and he was "heartbroken" for some time afterwards. But he believes that change is incremental not incidental. "The only way to change politics is by introducing clean candidates, in much the same way that you can purify a river by adding clean water," he says.
His followers remain passionate. On social media, where he has more than 1.5 million followers, citizens turn to Boni – as Mwangi is affectionately called – over elected members of parliament, sharing their problems with him daily. He believes that beyond the next election, candidates will have to do more than just sell tribal politics; they'll need to offer real solutions. He hasn't confirmed whether he'll run again but says that the Ukweli Party is likely to field a female presidential candidate in 2022.
"We're setting an example," he says. "We believe that if you show people the way, they will follow us. I'd rather quit politics than lose my idealism."
---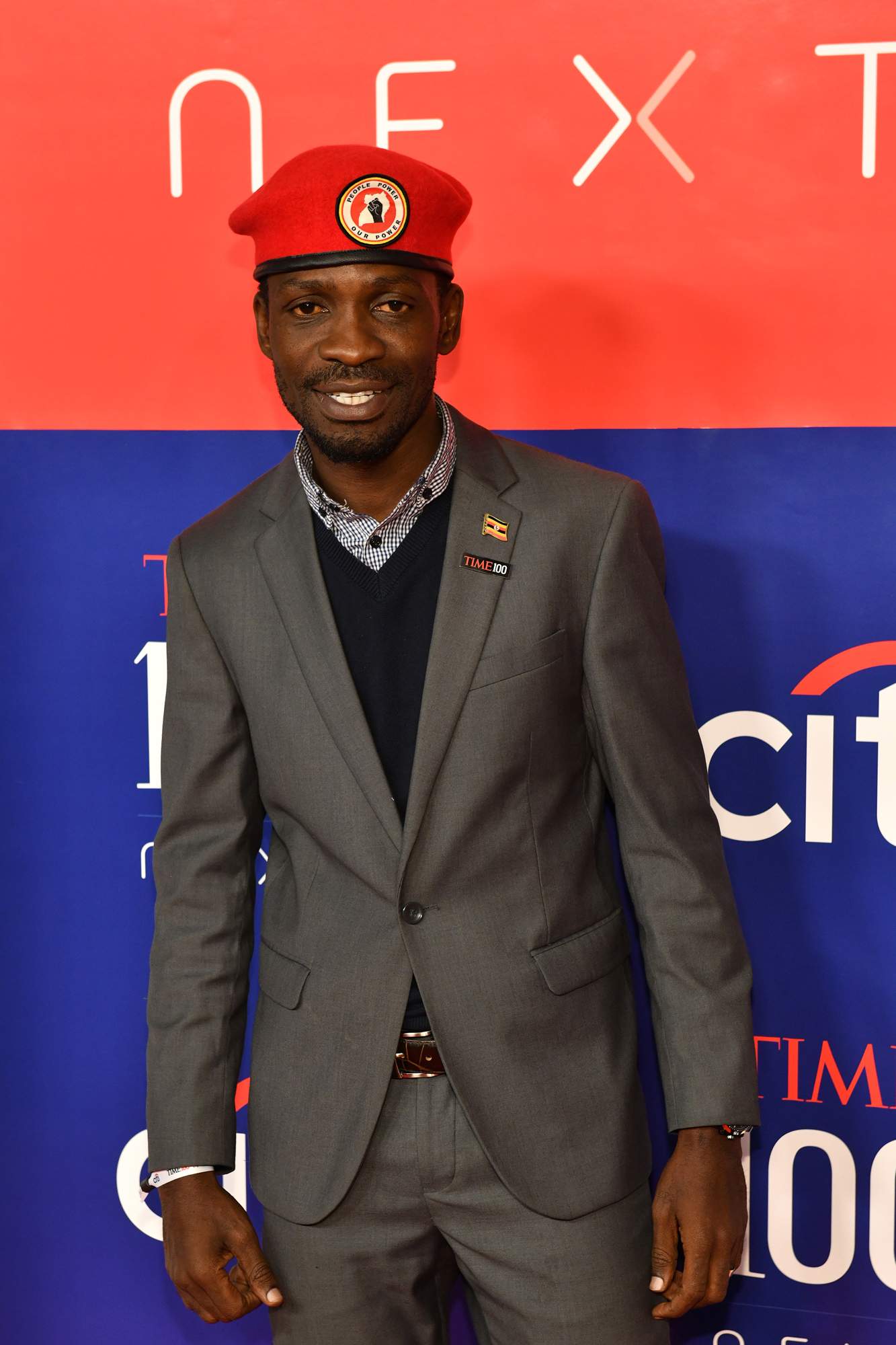 In 2018, Ugandan rapper and activist Bobi Wine was arrested and severely beaten. It happened after the presidential convoy of Yoweri Museveni, Uganda's iron-fisted 76-year-old head of state, was allegedly stoned by opposition supporters.
Wine had been elected to Uganda's parliament the previous year, representing the impoverished slum where he lived in Kampala, the country's capital. The 38-year-old was already well known among young Ugandans for his politically dissenting song lyrics but his detention and the subsequent outcry transformed him into an international cause célèbre. Wine has become a key figure in the new vanguard of young African leaders who are seeking to overhaul a political status quo that's increasingly out-of-step with the continent's youthful population.
Bobi Wine, the self-styled 'Ghetto President', has struck a chord with young urban Ugandans
In 2019, Wine formally announced that he would run for president in Uganda's impending general elections, slated for February 2021. His aim is to unseat Museveni, who has ruled for 34 years. In a country where more than 75 per cent of the population is under 30, Wine, the self-styled "Ghetto President", has struck a chord with young and disenchanted urban Ugandans.
Wine has continued to face arbitrary arrests and other underhanded attempts to curtail his rising political influence. But this has only served to emphasise the threat that he poses to Uganda's entrenched and aged political elite. Every new affront will bolster his support base further.
---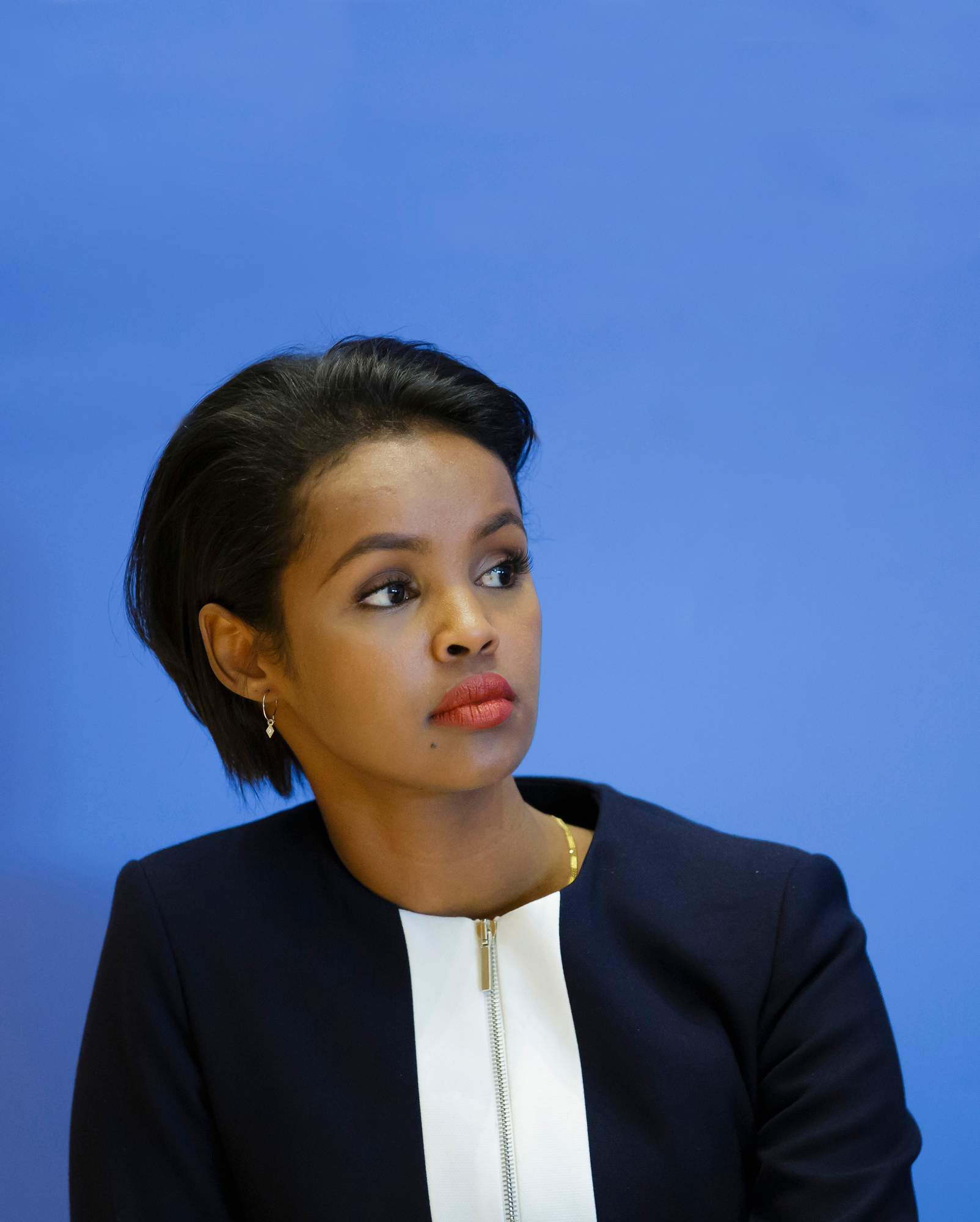 Like so many of her country's brightest hopes, 30-year-old Ilwad Elman was propelled from Somalia by war. She became an infant refugee in neighbouring Kenya before finding safety – and later citizenship – in Canada. As Somalia's long civil war finally began to ebb a decade ago, Elman returned to Mogadishu, where her peace activist father Ali Ahmed had been assassinated in 1996. She took up his mantle and now runs the Elman Peace and Human Rights Centre with her mother, Fartuun.
Her work remains risky: the current iteration of the country's conflict pits al-Qaeda-aligned militants against an internationally backed government, and is punctuated by devastating bomb blasts, armed attacks and deadly hotel sieges. In 2019, Elman's elder sister, a diplomat, was killed in the capital.
As a prominent woman with a particular focus on rehabilitating child soldiers, she often finds herself unpopular with armed men on both sides. She pushes hard for women's rights and has established Somalia's first safe house for victims of rape and sexual assault, crimes that are dismayingly common in her fragile, patriarchal homeland where aggression and weapons have long lined the path to power.
Elman's work reverberates beyond Somalia. She has advised UN secretary-general António Guterres, addressed the Security Council and worked with the Kofi Annan Foundation. In 2019 the Peace Research Institute Oslo tipped her for the Nobel Peace prize for her activism.
---
When 36-year-old Vera Esperança dos Santos Daves de Sousa, commonly known as Vera Daves, was appointed Angola's first female finance minister in October 2019, she took on one of Africa's toughest jobs. In a macho political arena still dominated by aged military generals, she was tasked with restructuring an oil-based economy suffering its worst recession since the end of the country's protracted civil war in 2002.
Daves's rise had been swift. A star economics student at the Catholic University of Angola in her native Luanda, by the age of 28 she was head of research for a bank and a frequent commentator on regional news programmes. That was how she caught the interest of Archer Mangueira, then head of Angola's Capital Markets Commission, who she would replace in 2016. The following year, Mangueira, who had gone on to become finance minister, hired her as secretary of state for treasury.
Daves is aiming to diversify Angola's economy and reduce the state's influence on the oil sector
In her new role as finance minister, Daves has spearheaded the introduction of vat and the digitisation of tax collection, the latter in a bid to increase transparency in a country routinely beset by corruption.
As oil prices continued to plummet amid the pandemic, Daves reiterated her determination to diversify Angola's economy as well as reduce the state's influence on the oil sector. It's a tall order but in a country ranked 125 out of 149 nations in the World Economic Forum's 2018 gender-gap report, she'll be familiar with the notion of challenging a stubborn status quo.
---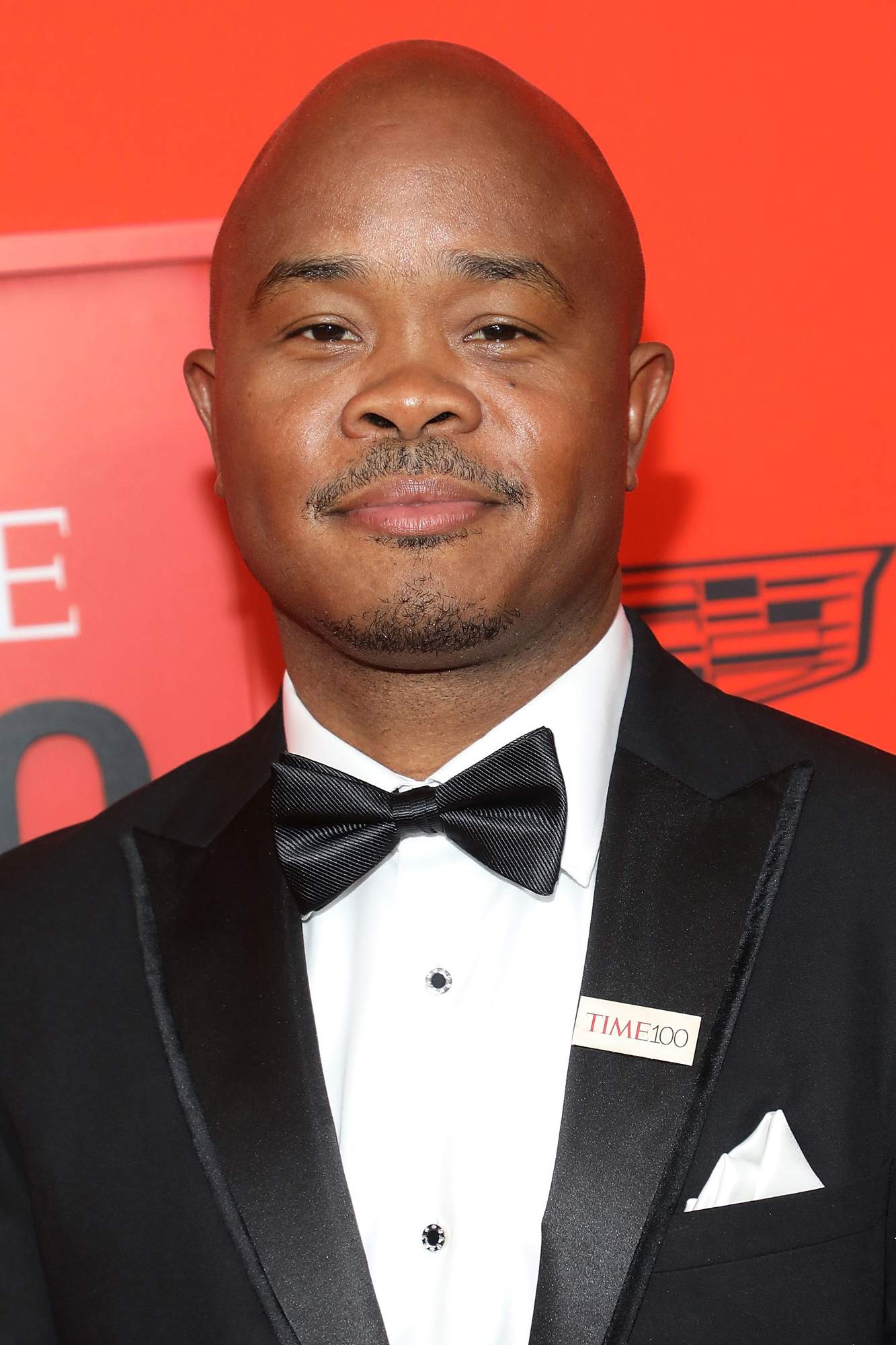 5.
Fred Swaniker
African Leadership University
Fred Swaniker has staked his career on the question of what makes a good leader. Born in Ghana in 1976, he moved to Minnesota to study before taking a job at consulting firm McKinsey & Company in Johannesburg. He returned to the US to earn an mba at Stanford, with an idea already blossoming in his mind: to reinvent education in Africa.
His first venture, the African Leadership Academy, a secondary school just outside Johannesburg, opened in 2008. Its aim was to offer Africa's bright and ambitious the tools to win places at the best universities in the US and Europe. The academy made a splash: Swaniker was named a Young Global Leader by the World Economic Forum in 2012. Yet it wasn't long before he realised the problem in his mission: too often, those bright and ambitious students didn't come back. So the African Leadership University opened in Port Louis, Mauritius in 2015. It was with alu that Swaniker fully executed his vision of a place that could harness Africa's youth potential – 60 per cent of its population is under the age of 25 – and craft a savvier, smarter generation of leaders.
Yet alu doesn't take an ivory-tower approach to education. Courses are structured around real problems facing African nations, such as climate change, urban expansion and migration. Students are expected to think critically before presenting real-world solutions.
In 2017, Swaniker opened a second campus in Kigali, Rwanda, and has ambitions to expand across the continent. 
PHOTOGRAPHERs: Luis Tato. Images: Getty Images, Angola Ministry of Finance