The innkeepers / Global
Home comforts
While large hotels in city centres are suffering, some smaller, more rural outposts are thriving – and offering those running them a fulfilling time too. So could you pack in the job and run a small guesthouse? Here's how it's done, with advice from those operating outposts in the US, Lebanon, Finland and France.
1.
D'une île
Rémalard, France
founded: 2018
bedrooms: 10
what's for breakfast: Warm brioche, granola with yoghurt, and eggs.
best room: A 25 sq m double standard with garden views.
best part of the job: "Day-to-day tasks, from picking flowers for the dining room to meeting producers."
If there's a time of day that best encapsulates the spirit of D'une île, it's the morning. Come 08.30, the half dozen or so tables at the inn's communal kitchen are laid out with pots of homemade jam and butter, while the aroma of coffee wafts through the air. As the first guests trickle in for breakfast, staff in linen aprons pull out loaves of golden brioche from the oven, which they serve alongside eggs from a neighbouring farm.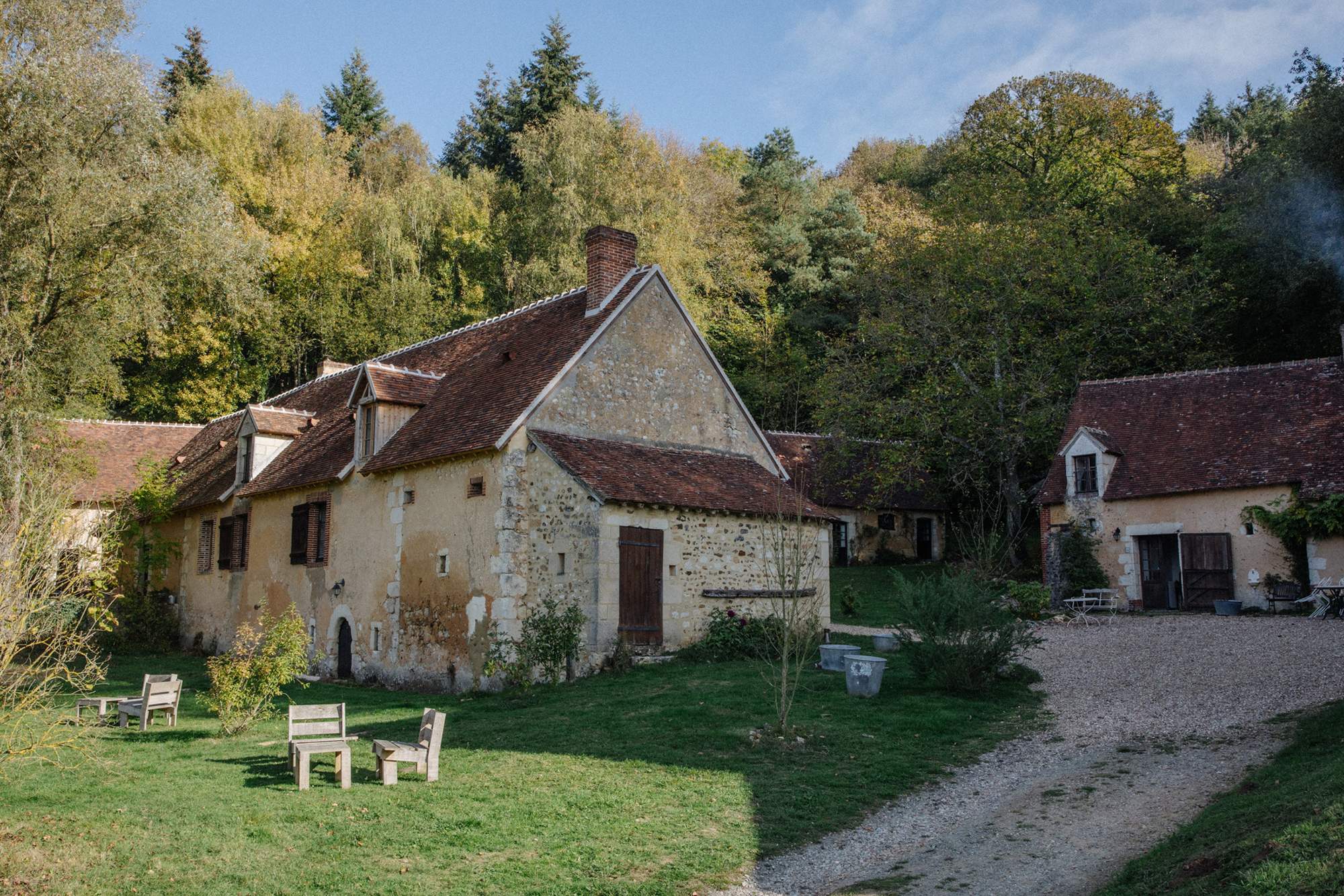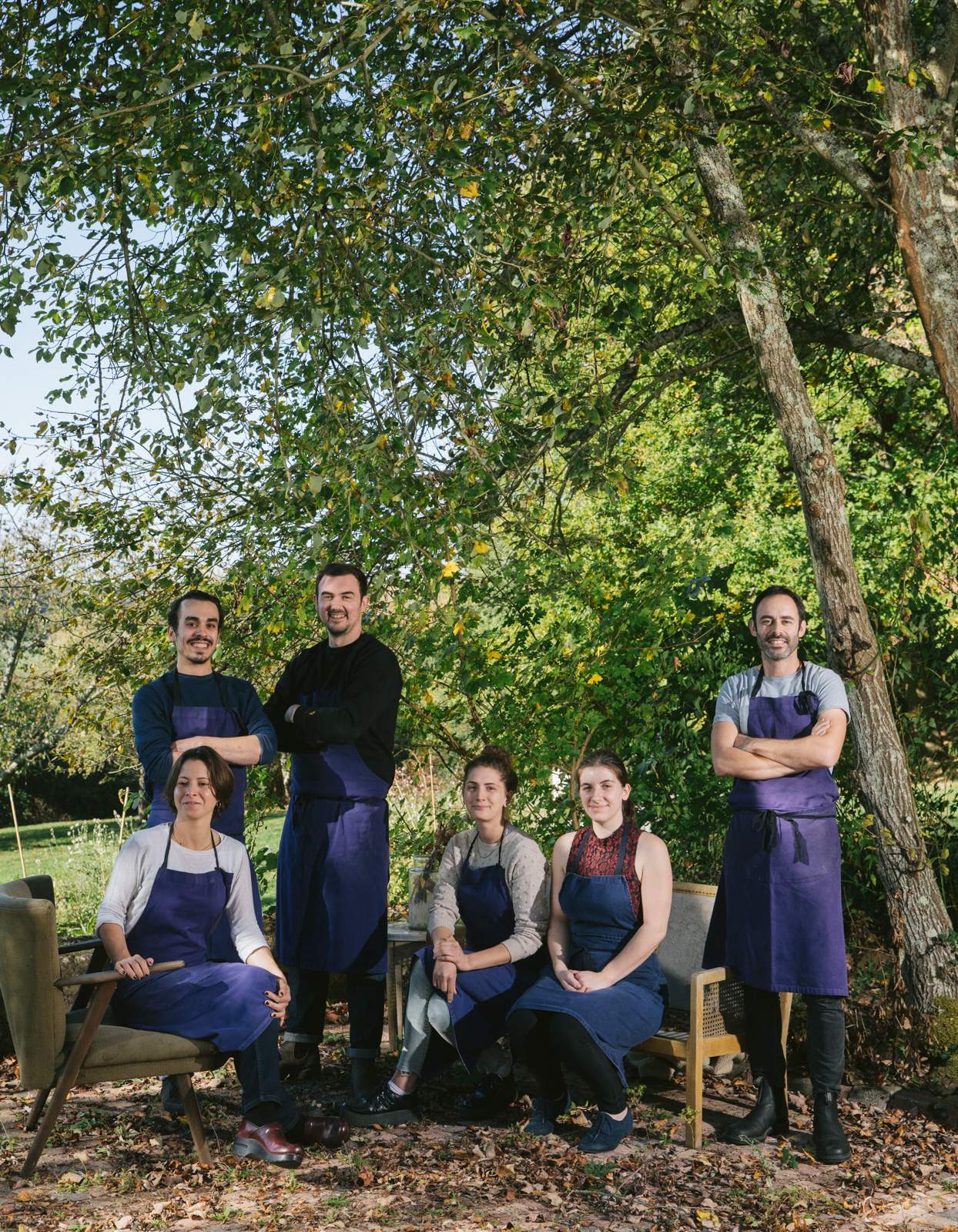 "We have borrowed from the codes of classic hospitality," says owner Théophile Pourriat. "But our vision is more relaxed: we simply host the way we like to be hosted ourselves." While a lot of care is put into offering a personalised service, D'une île is doing away with many amenities traditionally associated with hotel stays, such as a luggage porter or zippy wi-fi; even mobile phone coverage is unavailable. True to the inn's rural setting – in the Perche National Park, a couple of hours west of Paris – the 10 guest rooms feature the type of rustic decor that reflects with an urban sensibility without clashing with the historical facets of the former 17th-century farmhouse. "We like to describe D'une île not as a hotel but as our maison de campagne," says Pourriat.
Together with his business partner Bertrand Grébaut, Pourriat is perhaps better known in hospitality circles as the co-founder of Septime, a Michelin-starred restaurant in Paris's Rue Charonne and one of the forerunners of the "bistronomie" movement. Branching out from drinking and dining wasn't something that the duo had previously given much thought to. But after staying at D'une île for a number of weekend breaks, they took over the venture in 2018. "This was a completely new playground, where we could prepare meals from breakfast through to lunch, goûter and dinner, and connect with our guests for longer," says Pourriat. Whereas in Paris they are used to a daily changing clientele, here they have more time to finesse the guest experience, taking on board feedback or sharing tips on nearby activities.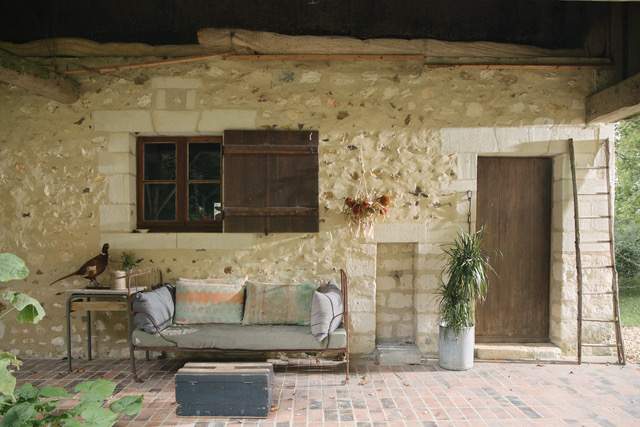 Food, of course, is central to D'une île. More a restaurant with rooms than rooms with a restaurant, Pourriat and Grébaut put a lot of care into distilling the region into their cooking. Running a countryside inn has offered the duo the possibility to anchor themselves in the community, and forge closer relationships with producers than in Paris, where they relied on a network that stratches the length and breadth of France.
All ingredients on the vegetable-centric menu at D'une île are sourced from Normandy, with a large part of the fruit and vegetables grown in the on-site garden, and fish coming from the Chausey Islands. Kitchen staples such as olive oil and lemons are replaced by Perche rapeseed oil and vinegar, and bread is baked fresh daily. "Whether this is the future of hospitality is unsure, as I think there will always be space for palace hotels where everything is available at all times," says Pourriat. "But for us, this close-to-nature approach represents who we are as restaurateurs."
---
2.
Hotelli Punkaharju
Punkaharju, Finland
founded: 1845
bedrooms: 20
what's for breakfast: Bread and granola made on site, a selection of Finnish cheeses, lamb, local fish, Karelian pies, mushroom salad and berries, apple juice from a farm next door.
best room: Suite named after a family who stayed at the hotel for over a year in the 20th century. It has a private outdoor terrace and a view of the Lake Pihlajavesi.
best part of the job: "Spending time with people, and offering amazing experiences."
Some people sniffed when Saimi Hoyer took over the Hotelli Punkaharju, far away from the city lights and temptations of Helsinki. As one of Finland's most successful fashion models and television presenters, Hoyer's choice to move to the sleepy town of Punkaharju in eastern Finland (population: 3,700) wasn't an obvious one.
Punkaharju was, in fact, a place that had been close to her heart since her childhood, thanks to the Finnish tradition of people having their own kesämökki, or "summer cottage".
"This is where my relationship with Finnish nature was born," says Hoyer. "This is where my father taught me to fish, and my mother and grandmother to pick mushrooms and berries. That will be the greatest legacy from them to me."
When Hoyer acquired the hotel it was in desperate need of renovation. Now, four years and some extensive renovation work later, things are looking up. While hotels in Finland's cities have been struggling, autumn 2020 at Hotelli Punkaharju was among the best so far. Although more Finns have stayed home this year, the reason for the success isn't the pandemic alone, as Hoyer has updated the hotel's 170-year-long history by adding art exhibitions, concerts and a menu of some of the best of the area's produce.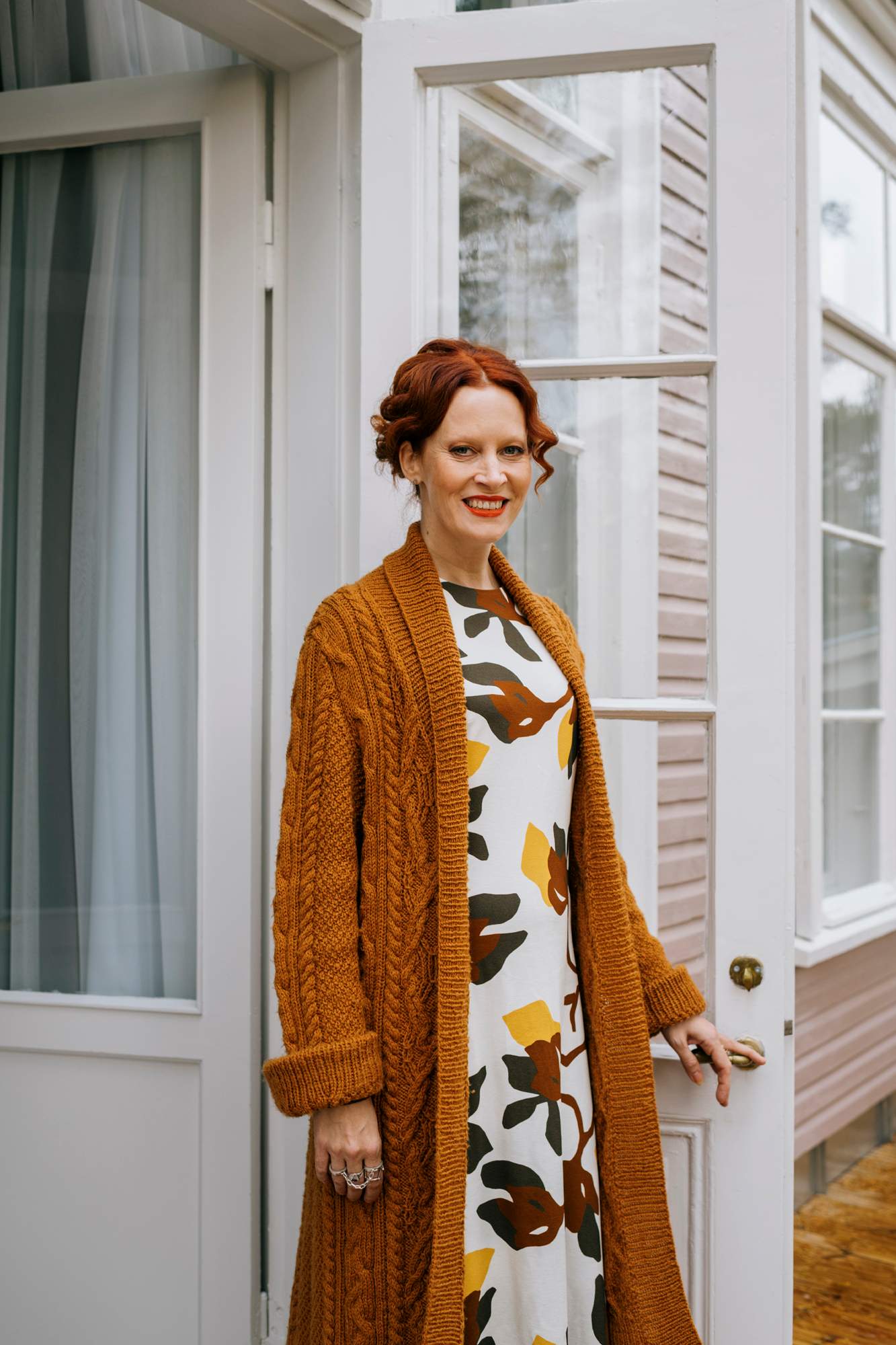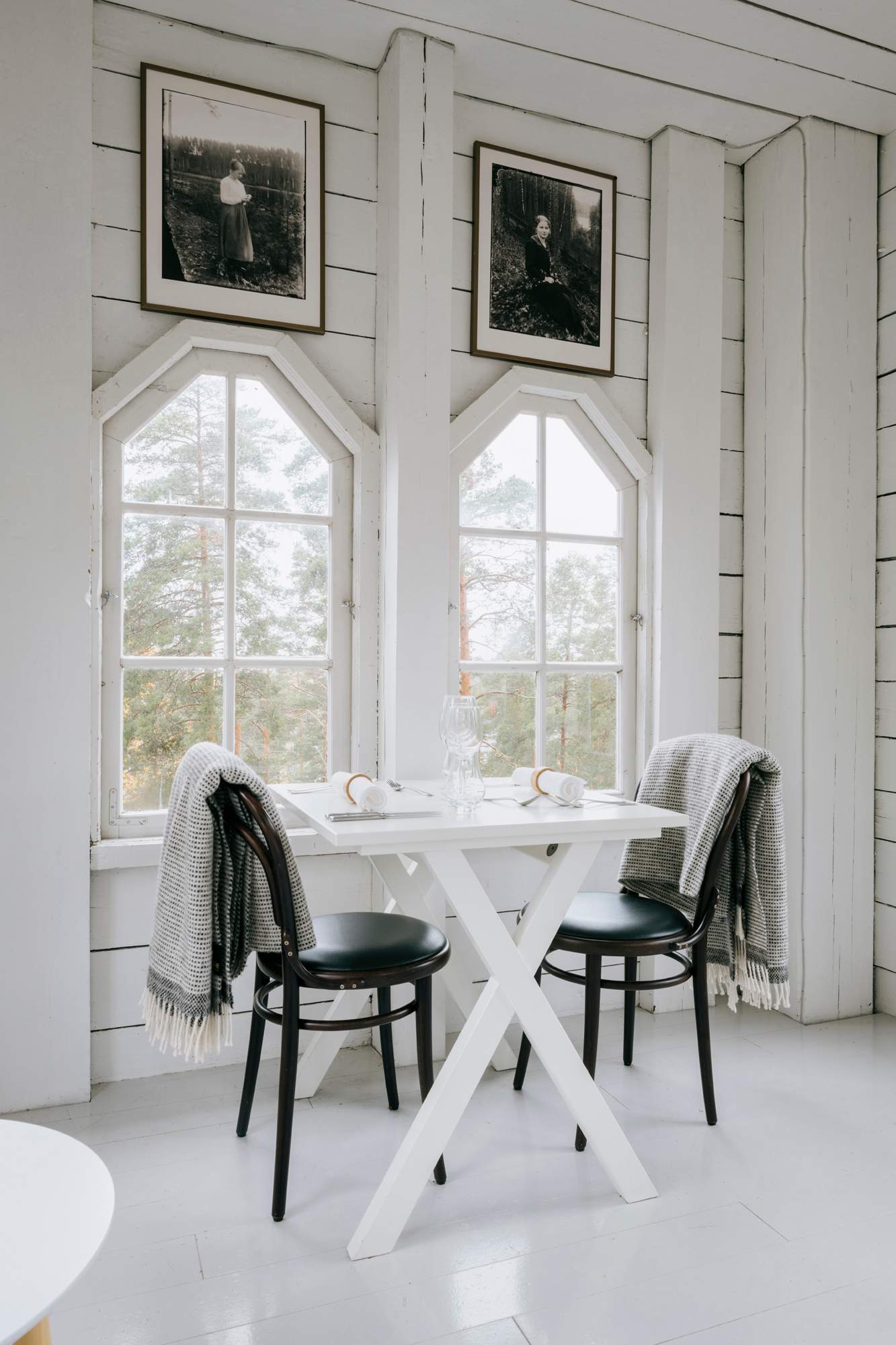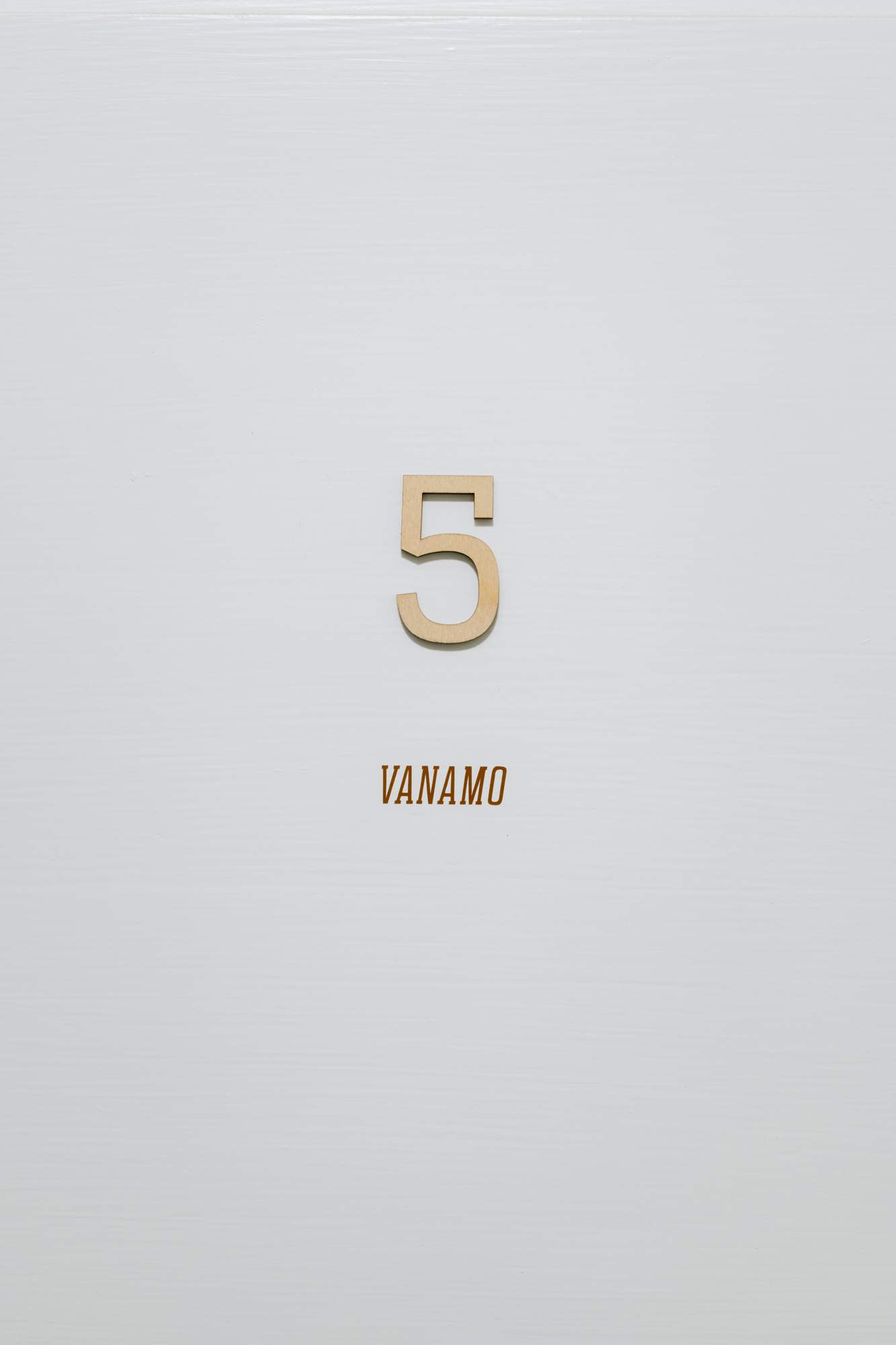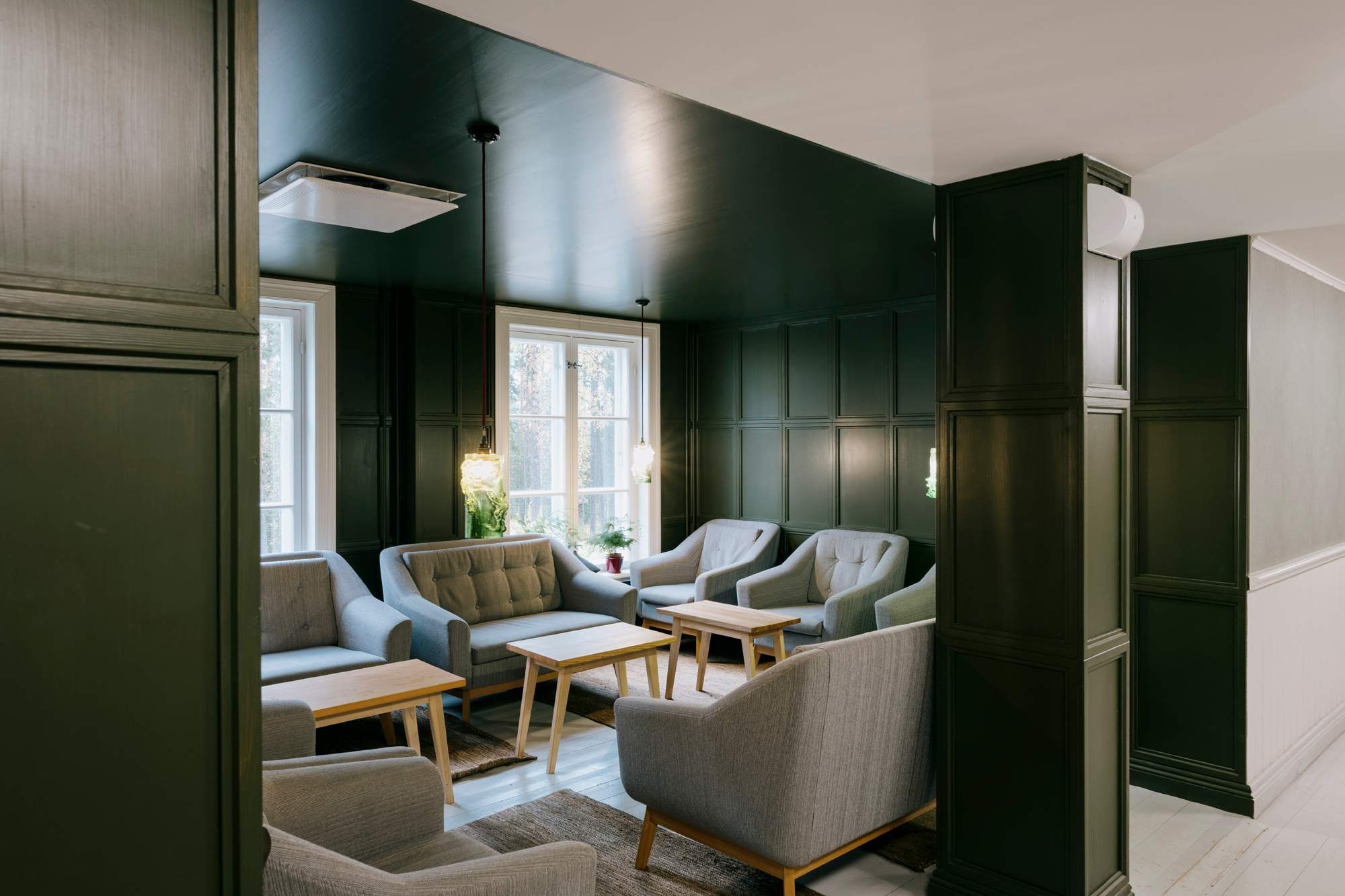 "The locals thought I was mad when they heard I was going to take over the hotel and told me to at least keep it shut over the winter months," says Hoyer. "They actually said that no one is going to visit me as people only sleep and drink here in the winter. But now I have an incredible support network: volunteers help me with gardening, fishermen sell me their produce and we have a team of locals picking berries and mushrooms from the forest. I even got some bear meat recently from hunters; I think I saw that bear myself once when I was in the forest."
Although Hoyer didn't have experience working in the hospitality sector, her modelling background was beneficial. "After having travelled around the world for work for 10 years, I had stayed in enough hotels to know what I wanted and didn't want," she says. "Nature and a personal touch are the keys to understanding Hotelli Punkaharju. "What people want now is a place to catch a breath," adds Hoyer. "I want our staff to act as individuals, offering service with character. As chaotic as the world might seem, it's comforting to come here and see that the nature goes on its way, no matter what."
---
3.
Beit Trad
Kfour, Lebanon
founded: 2018
what's for breakfast: Fresh cheese, homemade fig and mulberry preserves, fresh eggs with fresh wild zaatar and teas made from the garden's herbs.
best room: Every room has its own distinctive fabrics and decor.
favourite thing about the job: "Sharing what I love. Seeing a client's eyes shining when they leave, that's really special."
Sarah Trad doesn't mete out her hospitality by measures. It's a trait passed down from her mother. "She entertained a lot and was always very generous and welcoming," says Trad. "The house was full of people and parties; it was so alive." When her mother passed away in 2013, the grand old Lebanese mountain home that had been the family's summer retreat since 1985 fell into disrepair. Trad felt that she had to save it. "Someone once told me that if a house isn't a home to people, it dies. I could feel the energy disappearing."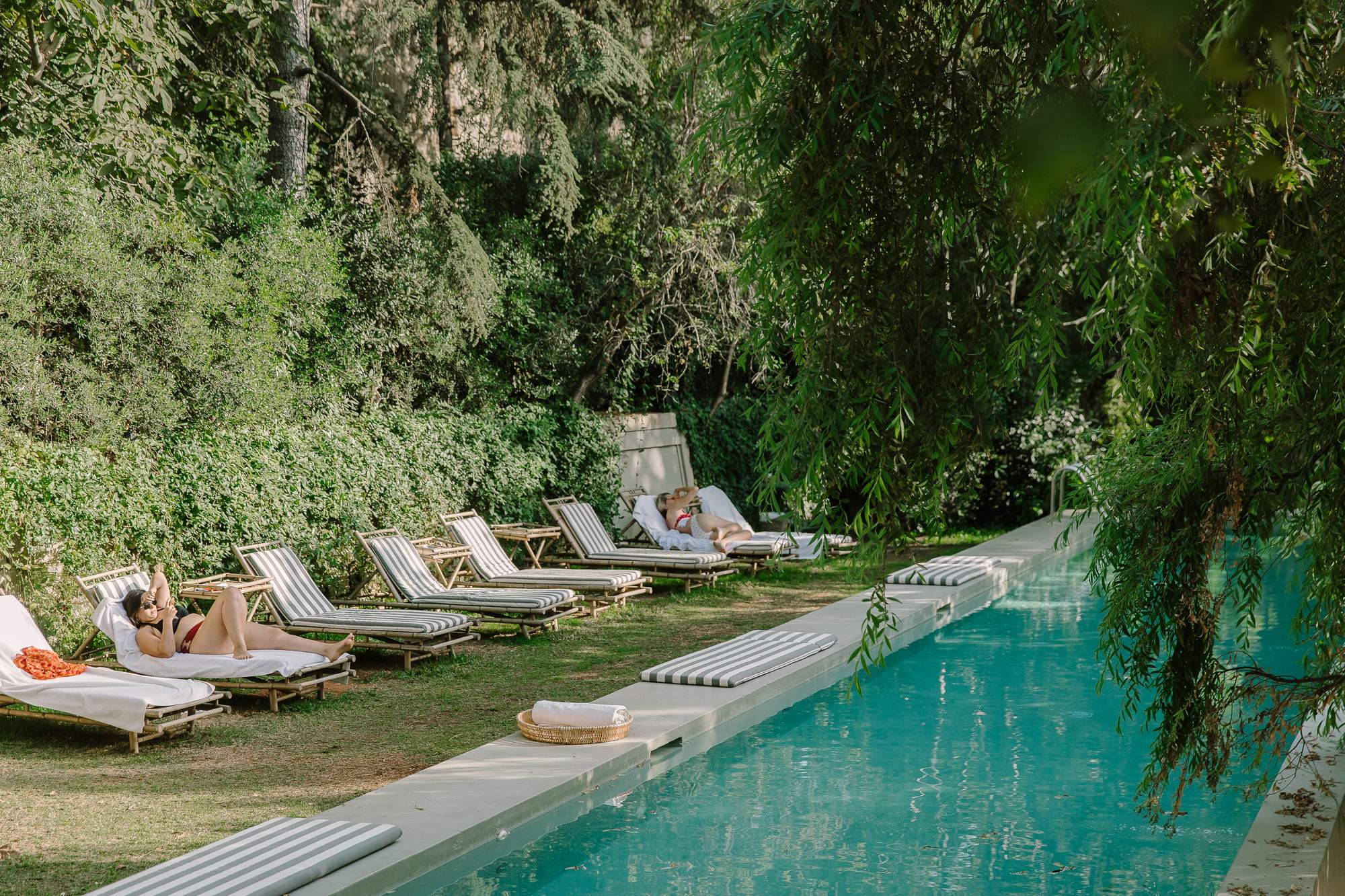 She decided to rebuild it as a guest house, an homage to her mother's legacy as a hostess. Working with Maria Ousseimi, the designer behind Beirut institutions Liza and The Albergo rooftop, the mansion was remodelled and furnished with a mixture of pieces collected by her mother in the souks of Damascus and the flea markets of Paris, and updated fabrics and furniture from across the region. Each of the nine rooms has a unique character; one was once a chapel when the house was briefly used as a nunnery over a century ago. Trad learned from her mother that an eclectic touch puts people at ease. "Like in a Persian carpet, there always has to be one imperfection; seeking perfection can make people feel stiff," she says. "I've learned that the magic of an evening has very little to do with the type of flowers you put on the table. It's the mix of people, the interaction."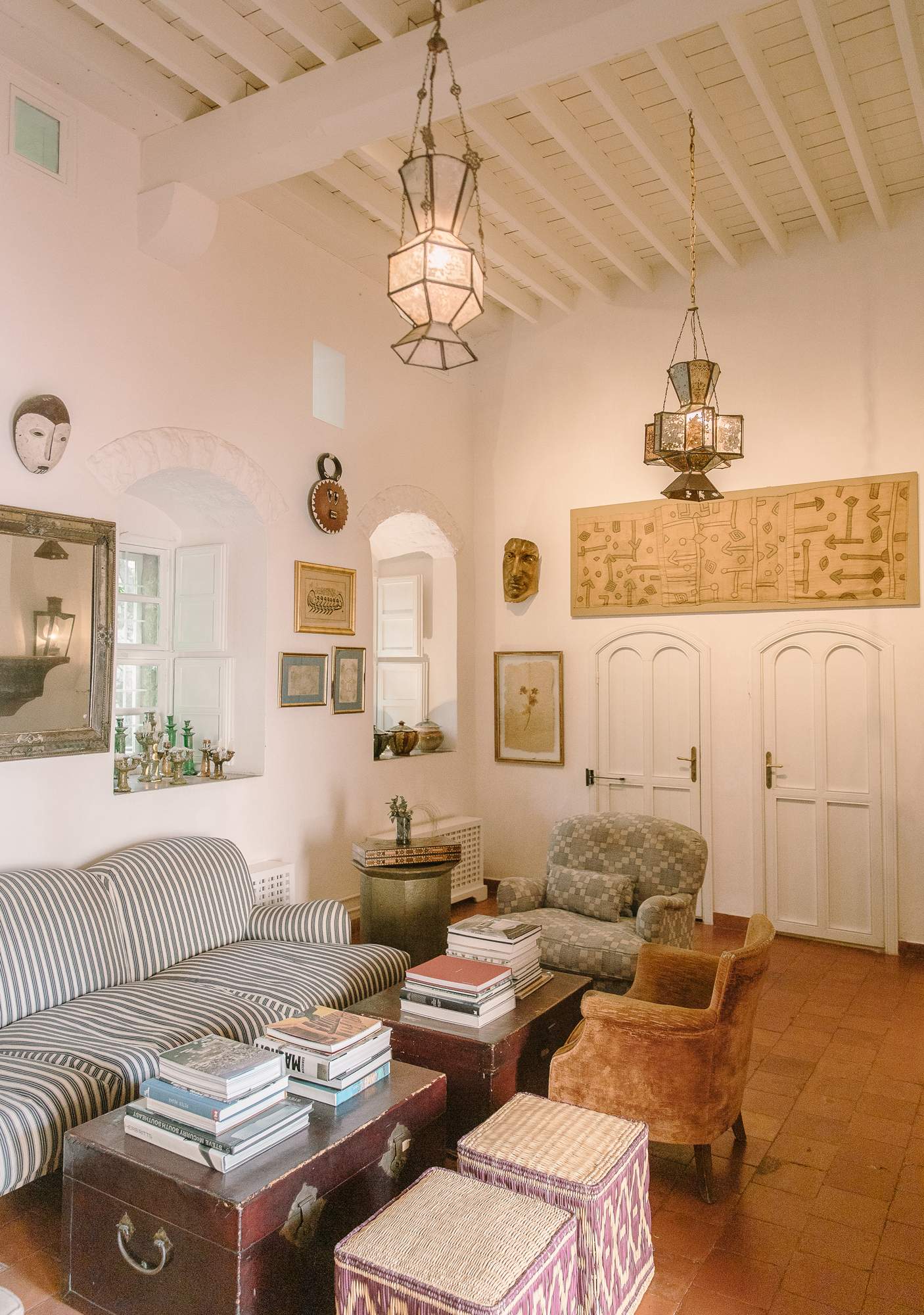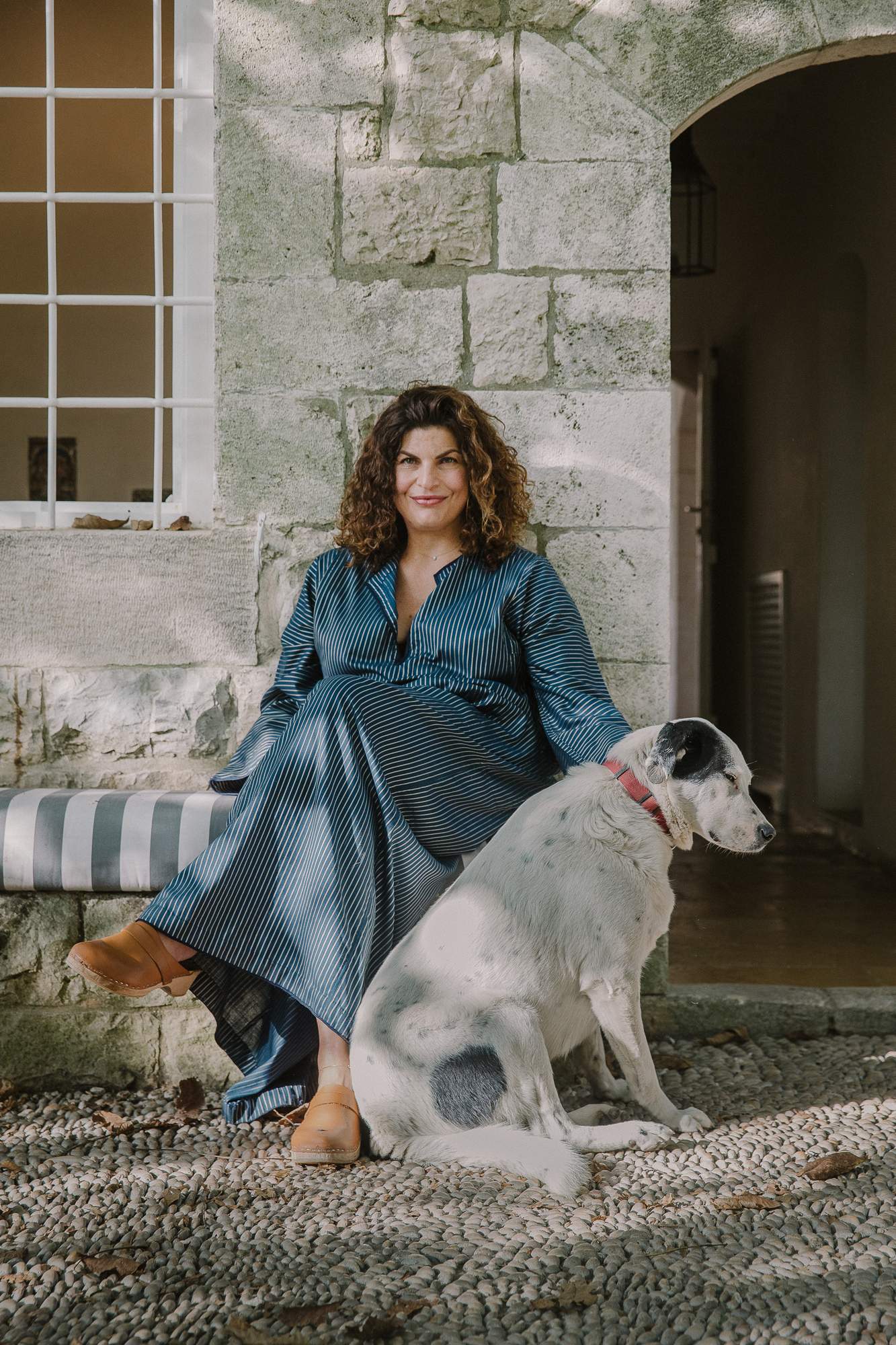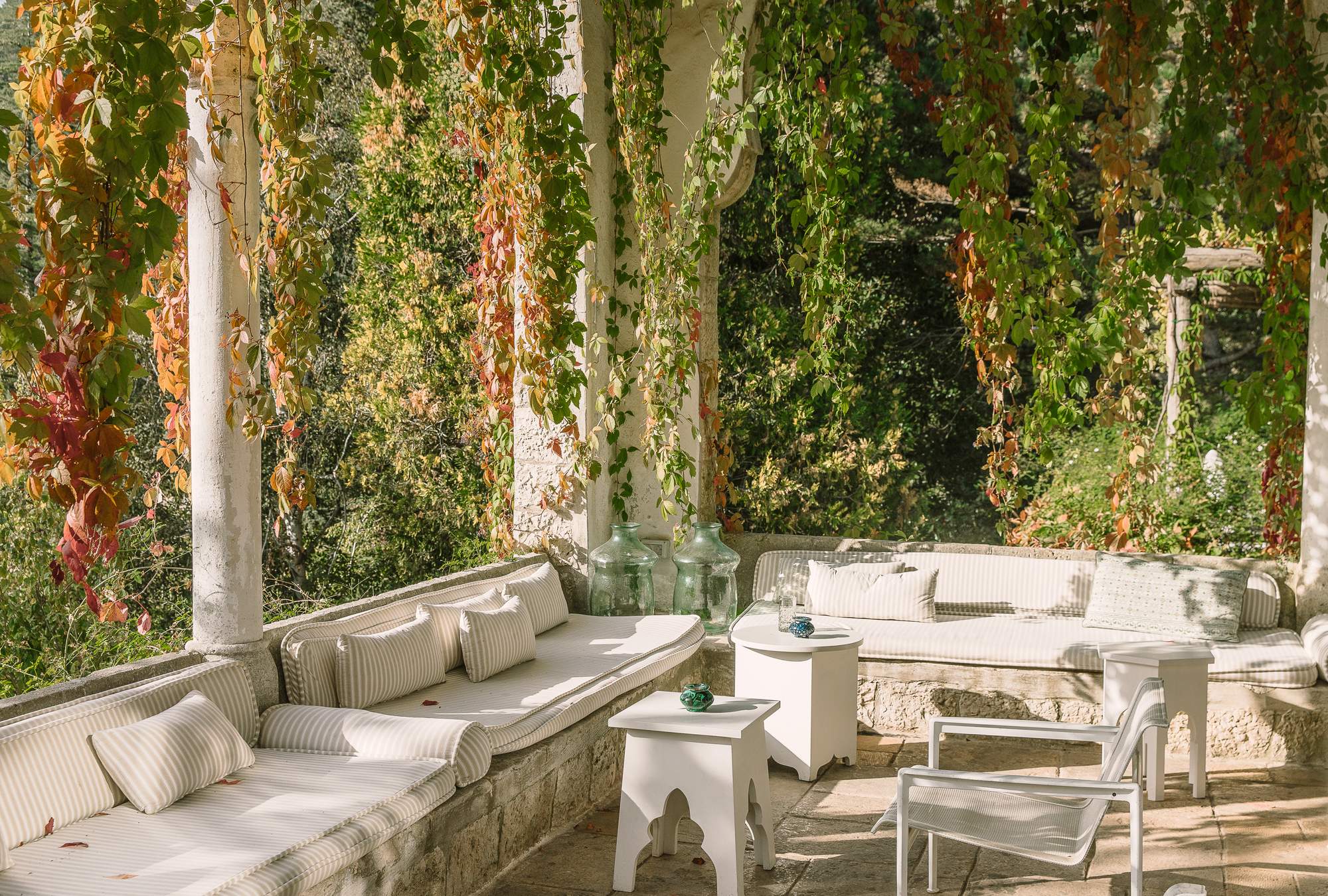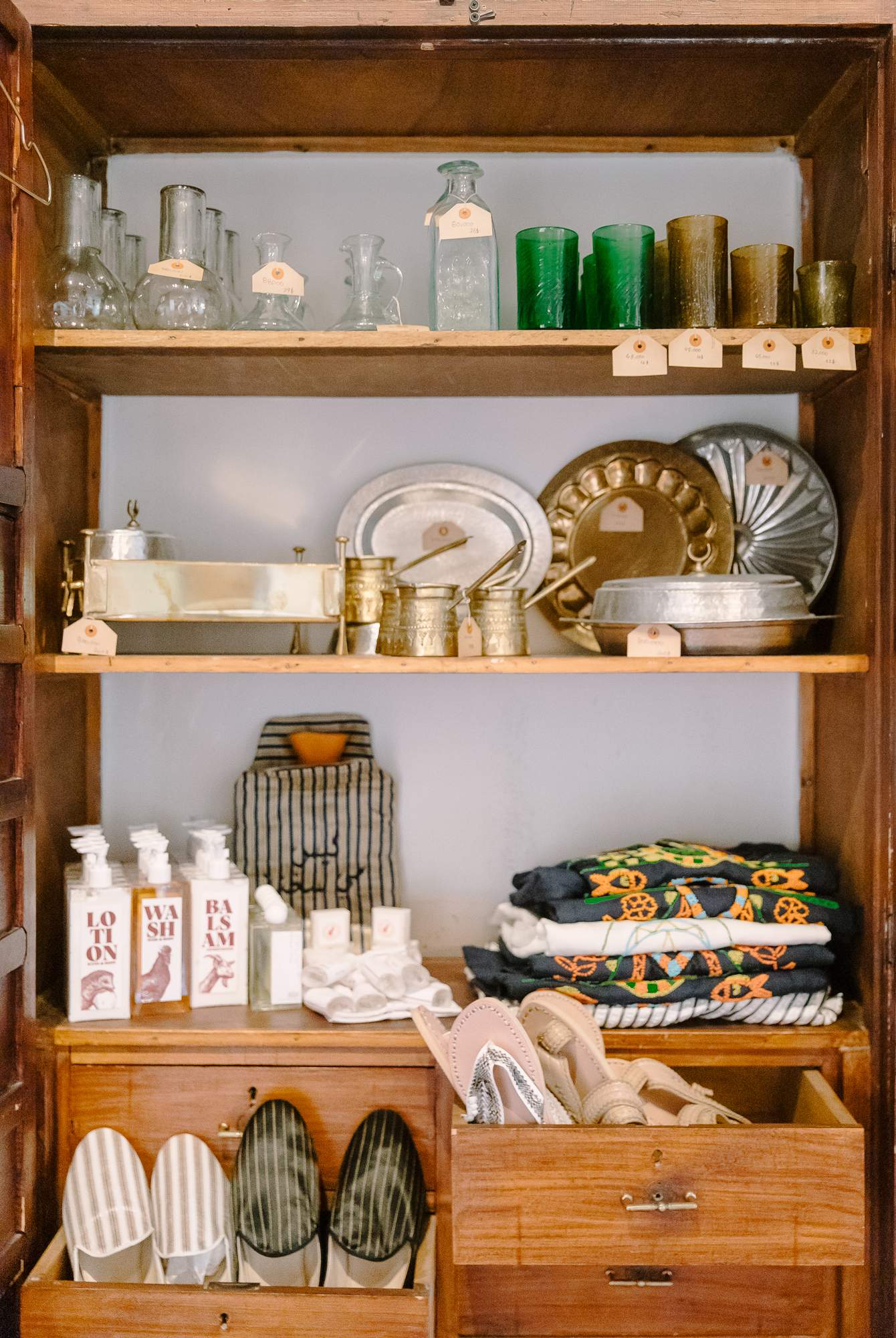 Trad leads her guests by example: we arrive to find her draped over a lounge chair, relaxing in a woven abaya (kaftan) and leather sandals. She greets her guests with the warmth of a hostess welcoming old friends and makes effortless introductions. Within half an hour of arriving, we're deep in a debate about the efficacy of international aid with one of Lebanon's premier economists; over dinner a historian joins us. The feeling is one of being invited to a weekend house party of old; and that's just what Trad wants. "This is a place where people mingle and meet, and truths are exchanged. That's what people are looking for, they're not just looking for a bed."
While much of the hospitality industry suffered in 2020, Beit Trad's fortunes have soared. The house runs on an all-inclusive basis, with sumptuous buffets of home-cooked Lebanese mountain dishes using products sourced nearby and an open bar of wine and free-flowing spirits. The idea is that, with no need to make choices or sign bills, guests will feel at home and relax. "The house mostly attracts people that look like it," Trad says. "People who are open, who love life."
---
4.
Blackberry Farm & Blackberry Mountain
Tennessee, USA
founded: Blackberry Farm was founded in 1976. Blackberry Mountain was founded in 2019.
what's for breakfast: Simple greens and farm eggs, shaved vegetables, herbs and pine nut vinaigrette.
best room: At Blackberry Mountain, the Clingman's Cottages for the bed – and the views.
favourite thing about the job: "Connecting with people​."
Nestled in Tennessee's Great Smoky Mountains, Blackberry Farm first made a name for itself when it opened 30 years ago. "The goal from the beginning was to build a place to welcome people to these farmlands," says Mary Celeste Bealle, Blackberry's current proprietor. "It all started with my in-laws inviting people into their own home in 1976."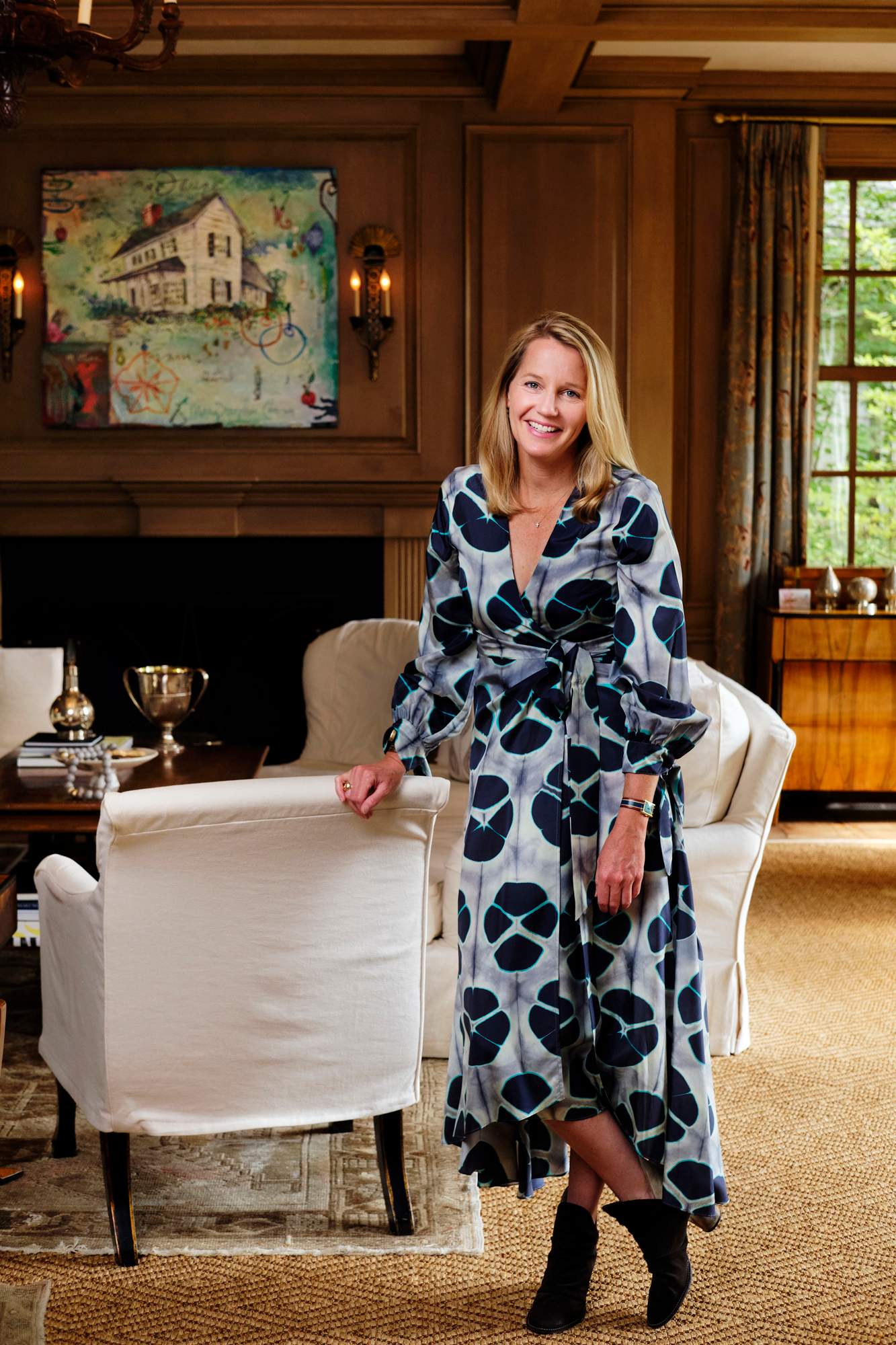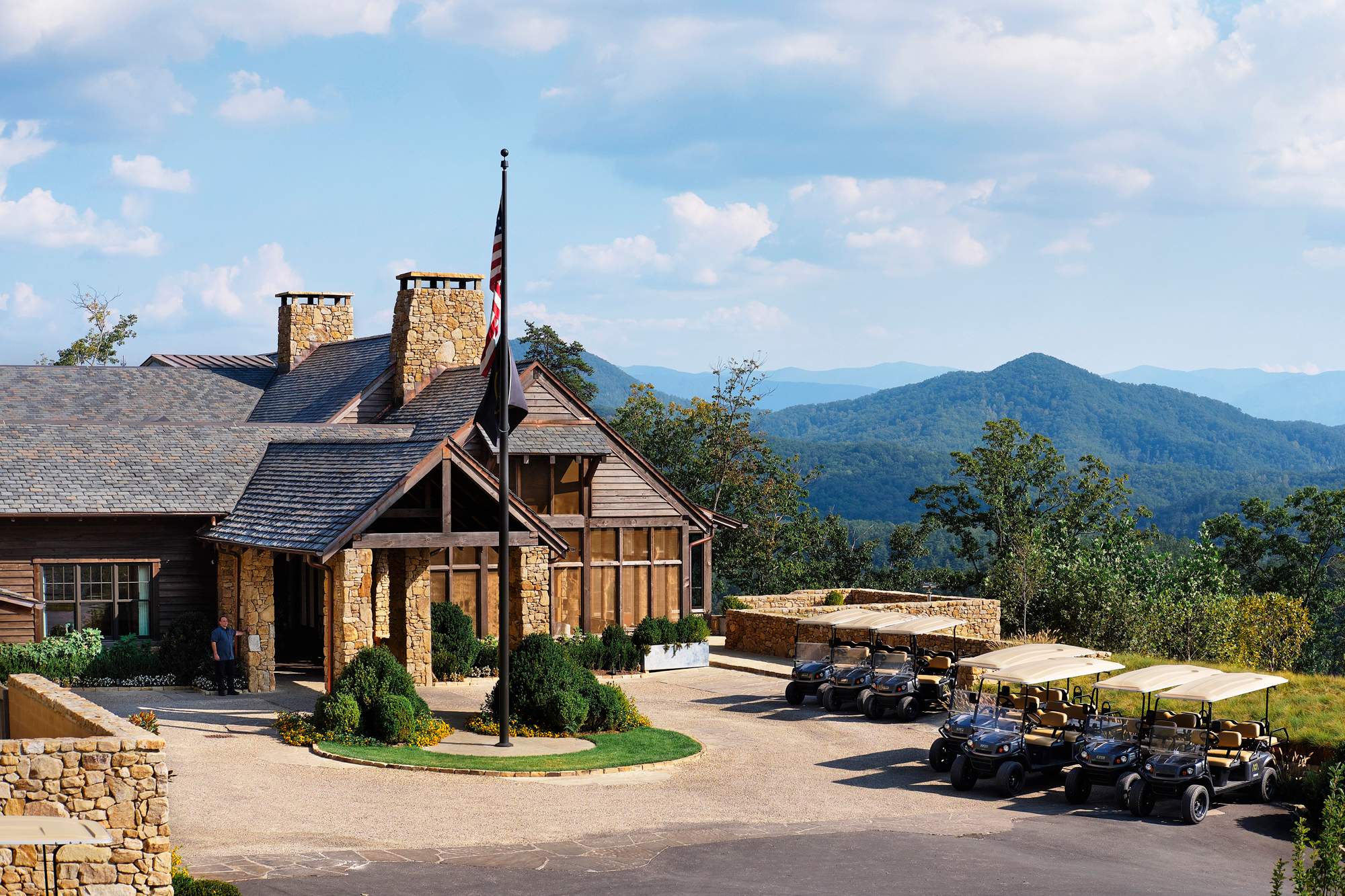 Years after her in-laws opened the original, Bealle married her late husband Sam and the couple moved to Tennessee to continue the legacy. Sam opened a butcher and brewery, and hired a master gardener and a farmer to grow food on the property. He then started a wine collection that now boasts more than 155,000 bottles from all over the world. "Sam was always asking himself, 'How do I pay homage to this traditional, regional way of life and elevate it?'" says Bealle. "'How do we bring the world's wines and culinary traditions to the farm but also mix that with Tennessee?'"
Bealle planned to play a supporting role at the resort but when Sam passed away three years ago, she took the helm with the encouragement of her father-in-law – a decision that has shaped her life. "It was more of a family calling," she says. "I knew it was possible because of the incredible team already in place. Losing my husband changed my life in so many ways it is hard to count. But being able to continue his vision by focusing on our family business, with the support of our talented team, has shown me how strong we can be when we stand together."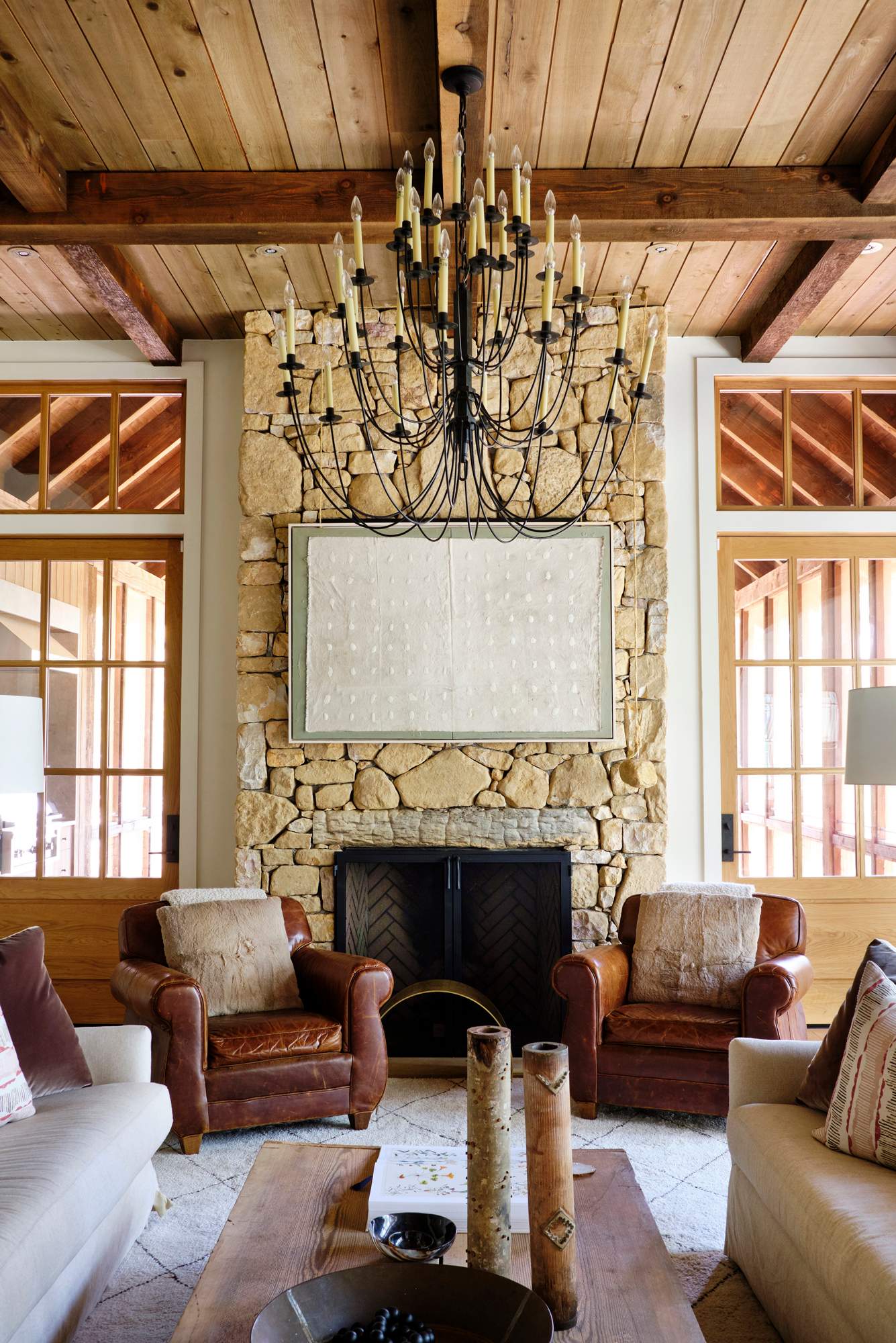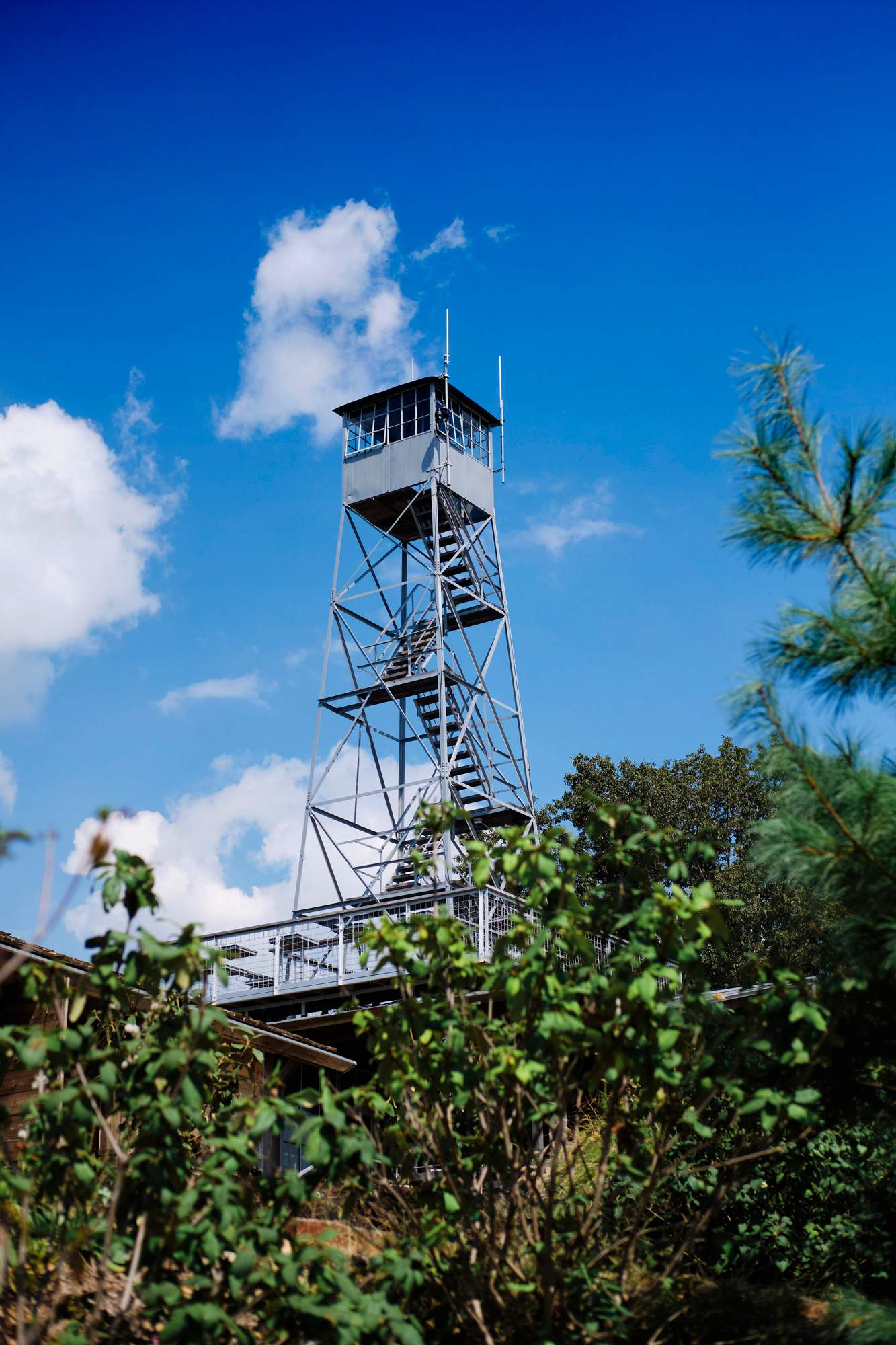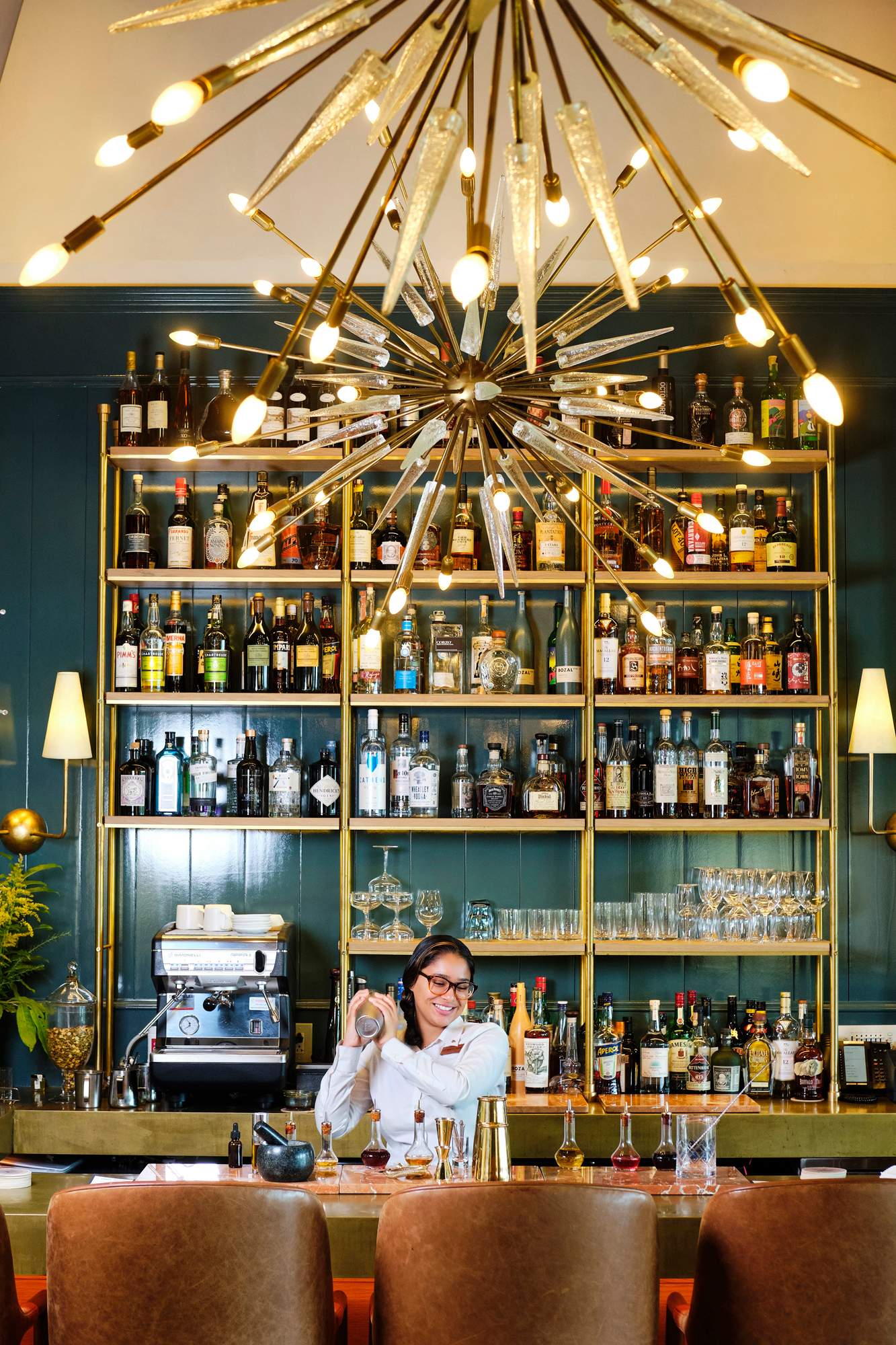 Sam had imagined creating a sister hotel for wilderness enthusiasts and the Bealle family realised this dream with Blackberry Mountain in 2019. Opening a new hotel has been challenging, though the property quickly gained attention and bookings. "What's most important right now is what's not changing," says Beale. "We want to ensure that the heart of hospitality isn't lost along the way. We have to make sure we're delivering a warm welcome, anticipating guests' needs and creating memorable experiences."
The new inns are a series of stone cottages and wooden, hillside cabins – all with views of the Smokies, access to brooks, private terraces and outdoor stone-stacked fireplaces. The food is exceptional too, with award-winning chefs and knowledgeable sommeliers onsite. "A large part of our success today has been in delegating, trusting and believing in others along the way," says Bealle. "We recognised our passion for bringing things from our travels and experiences to this place. I love that we're part of something that's going to continue for generations. At the end of the day, we just want to take care of people – that's the true story of the Bealle family." 
Photographers: Alex Cretey Systermans, Juho Kuva, Maria Klenner, Shawn Poynter