From exceptionally well-crafted eyewear and on-point tailoring to heritage brand Marimekko, we meet the company leaders who reveal the values, traditions and standards they all rely on to nurture their Nordic brands – and why they are businesses fit for 2021 and beyond.
Quality and longevity are embedded in Nordic culture and its fashion brands have often veered away from the fickle, trend-led aspects of the industry. In 2021, as international players look for better ideas in trying times, many eyes will be cast north, where brands emphasising good looks, sustainability and social intelligence in their business models are enjoying success.
Manufacturing
Lindberg, Denmark
Known for its craft culture and celebrated for function-first furniture, Danish design has long been associated with quality. While in the fashion world this tag is slightly less revered, Aarhus-based eyewear brand Lindberg has commanded global respect for decades.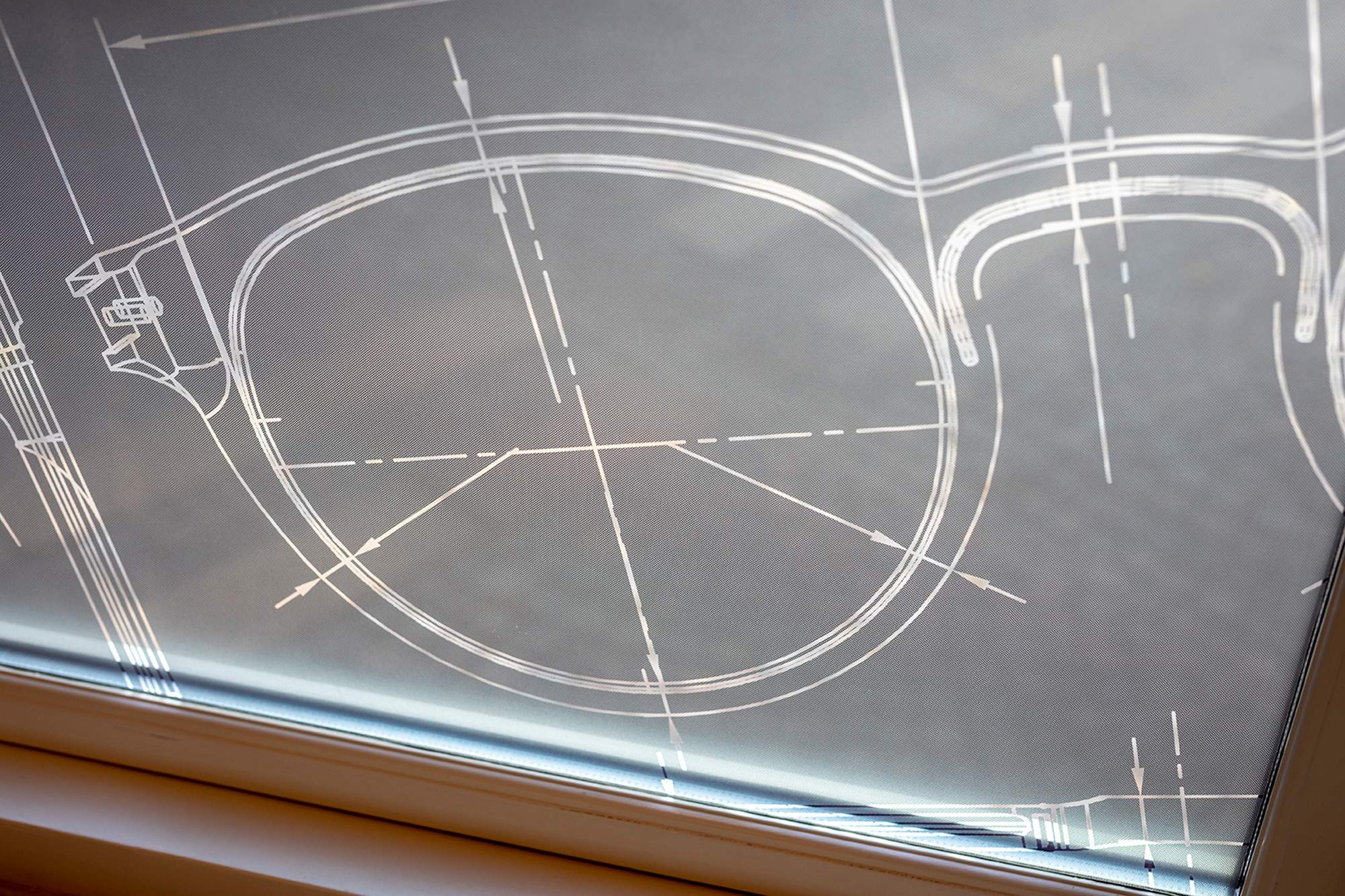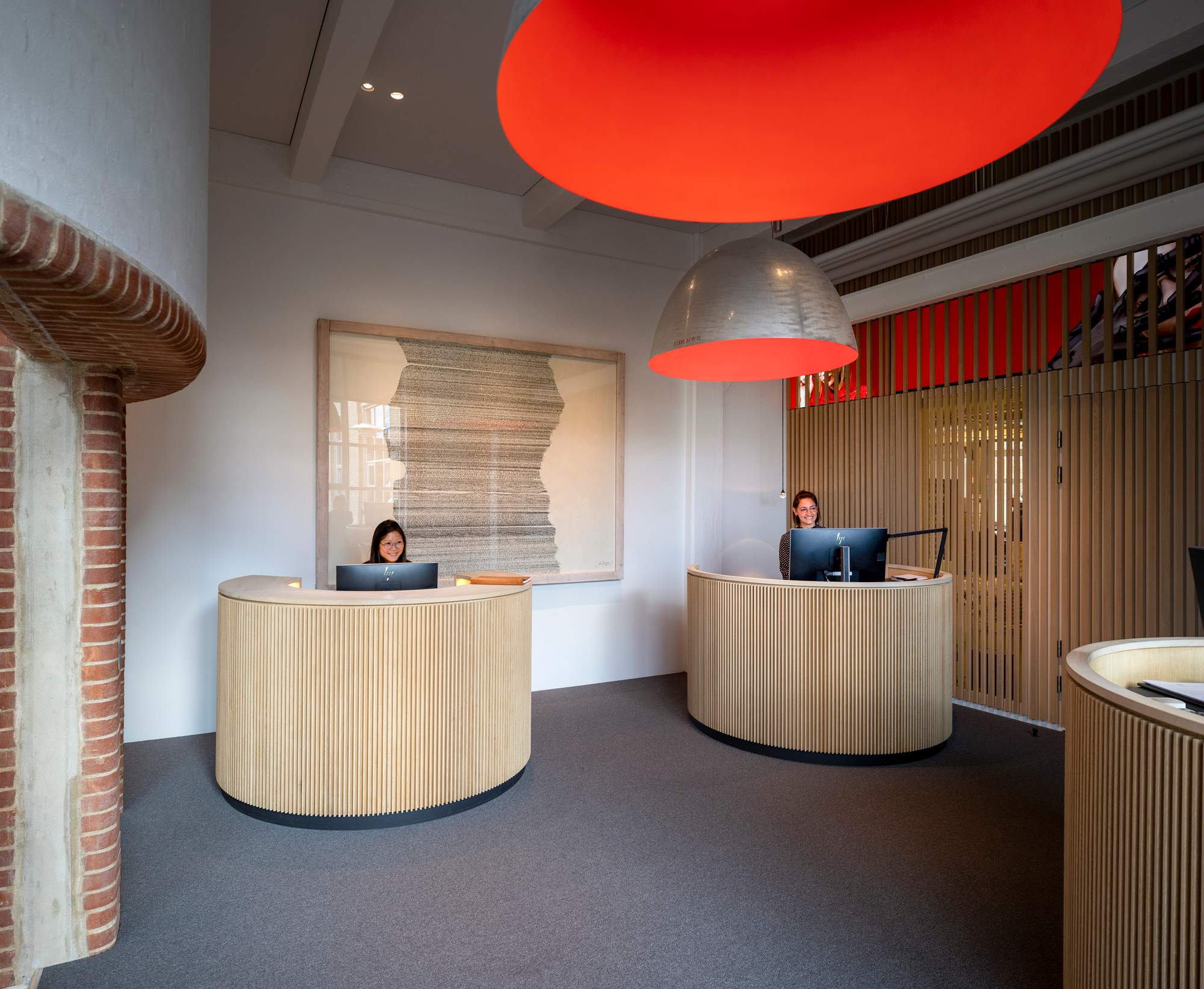 Growing from within, and maintaining creative control as it tackled international expansion, has helped the brand gain success. In the process, Lindberg has found a global audience, enjoying popularity everywhere from the streets of Seoul in South Korea to high-end fashion circles in northern Italy, all drawn to the unique "screwless" construction of its titanium shades and spectacles. Comfortable, practical and classic in style, they offer real value for money, even with a premium price tag. The reason, as owner and CEO Henrik Lindberg says, is that they are a touch too well constructed.
"Our problem is that our products last too long," says Lindberg, whose company continued to motor ahead during a hairy 2020 for the wider industry. "It's not our business to make frames that wear out after two years and need replacing." With shoppers increasingly looking at the provenance of products and their durability, Lindberg has been able to flex the brand's credentials internationally and grow its market share.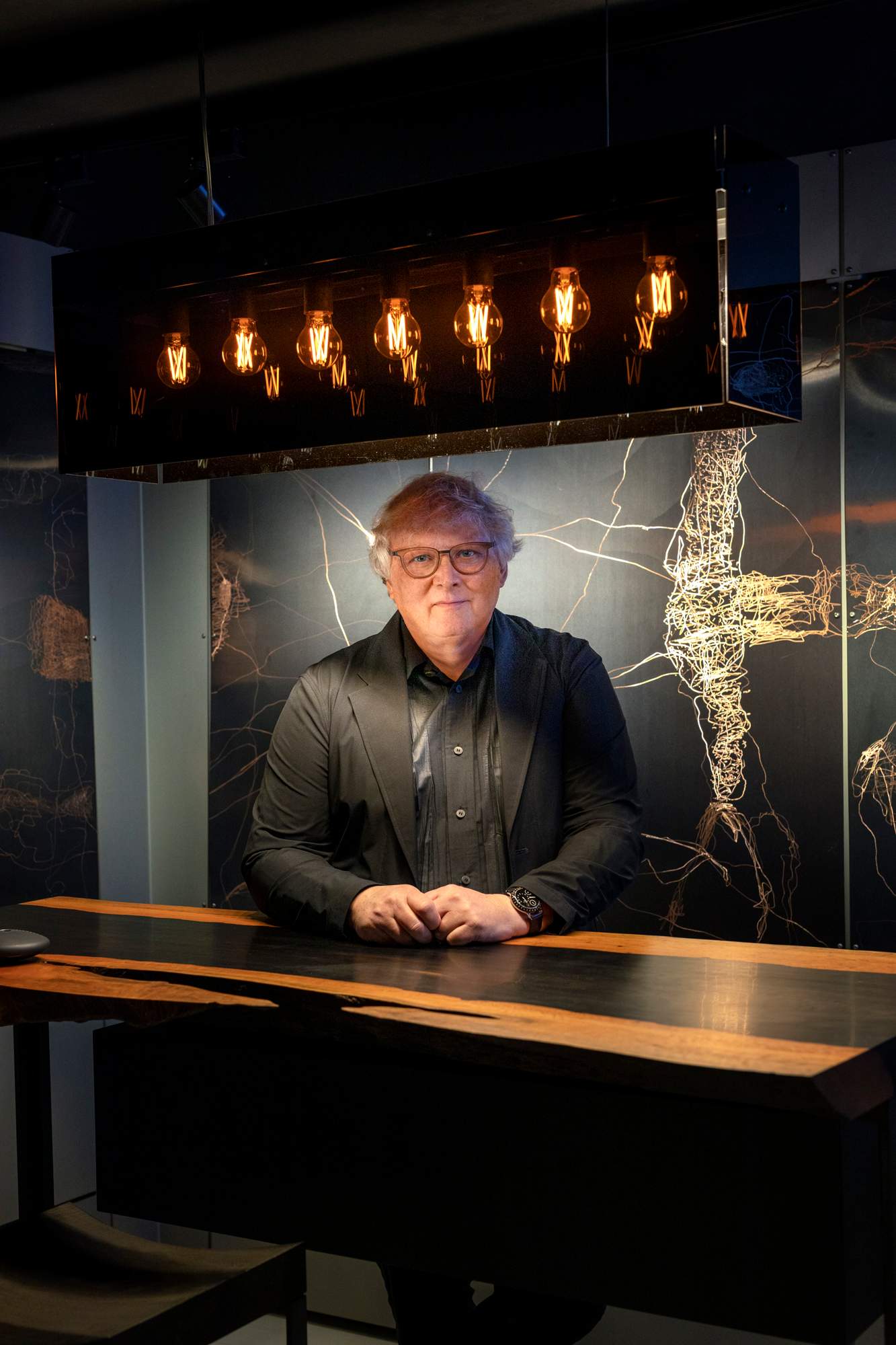 The business was founded by Lindberg's father Poul-Jørn in 1969. But it wasn't until 1983, when the company collaborated with architecture firm Dissing 1 Weitling, that it hit its stride by making glasses with an ultra-tough (but still pliable) titanium wire. Lindberg (who stepped up as ceo at this point) explains that the glasses' anti-allergenic hinges, constructed without screws, are formed using a special industrial manufacturing technique that ensures consistent quality.
"You're born into a different kind of design tradition here," he says, when questioned on this detail-oriented company culture. The company's huge factory buildings, originally built for industrial metal-lathe production, contain neat assembly lines. "My generation's parents bought designs from the greats – Arne Jacobsen, Finn Juhl and Hans Wegner – in the way people today buy from Ikea," says Lindberg. "Those architects made everything back then: they'd design whole buildings, from the architecture to the furniture. When I trained as an architect I would look at what they were doing for inspiration – keeping things clean and thinking holistically."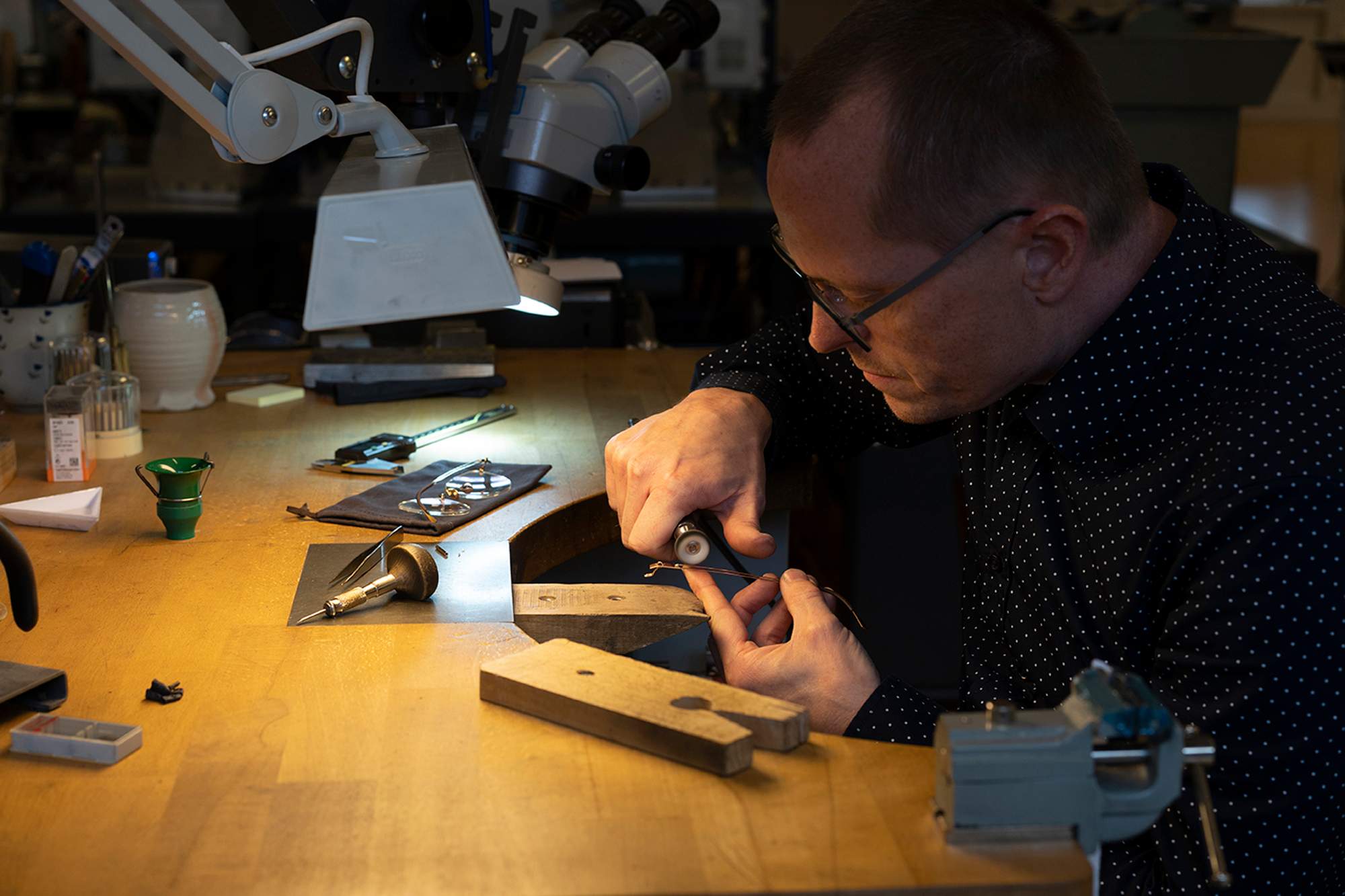 Master architect Arne Jacobsen, whose town hall masterpiece is just around the corner from Lindberg's base, laboured as intensely on the clock tower as he did on the small clocks on the building's walls – and Lindberg mirrors this mentality. The company has gone to incredible lengths to keep creative control under its HQ's roof; it recently acquired a Danish cabinet-maker to make sure that the eyewear cabinets it creates for its merchandise are the best they can be.
Challenges remain, however. "When it comes to quality eyewear, you can never replicate the buying process online and customers often settle for something that they're not that happy with," says Lindberg. "It's up to us to ensure that people are excited about the product." With this kind of heritage and commitment to quality, Lindberg has a pretty good shot. 
lindberg.com
---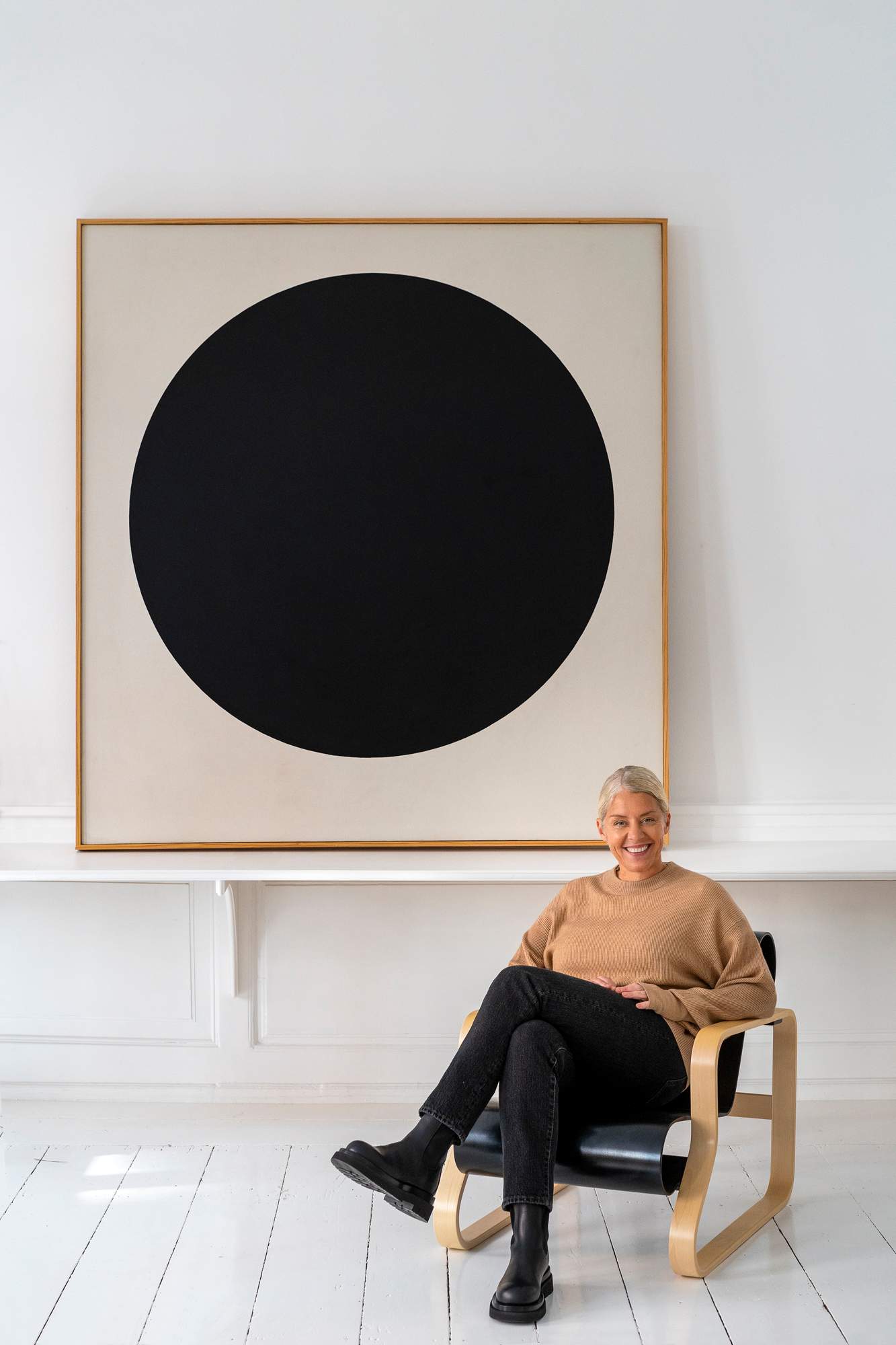 Sustainability
Marimekko, Finland
Developing her career with fast-fashion brands Gap and Uniqlo, Rebekka Bay has brought big business experience to Finnish heritage label Marimekko in her time as creative director. She joined the company, which is beloved for its bold prints, in September, at a time when fashion brands were (and still are) rethinking their supply chains and addressing issues around social responsibility and ethics.
Bay is not entirely new to Marimekko: the Dane previously served on its board of directors. But Marimekko sees value in Bay's international experience – in particular her work in the Asian market (her previous job was as creative director of the Uniqlo Global Innovation Center) in its efforts to expand globally. Bay talks about her new role and her vision for the 70-year-old Finnish brand. 
"We aim for a style that is passed on from one generation to the next, a timeless aesthetic"
How is Marimekko navigating these turbulent times?
The pandemic has reinforced a trend that already existed. More than ever, consumers look for authenticity and integrity. They look for brands that are timeless and that have a sense of purpose. With our focus on sustainability, equality and high quality, Marimekko is well-placed to meet these demands. On a practical level, the industry has had to adapt to a new way of working. This has given us more time to reflect, to think deeper. This has been a very positive development. We have travelled less and our meetings have been more focused. In a way, we have had fewer disruptions than before.
Let's talk about sustainability. What does it mean for Marimekko?
It really goes to the heart of what we do. It has been that way since Marimekko launched in the 1950s but back then it was seen as something revolutionary. First of all, we aim to create lasting and high-quality items. This means that people live with our items longer and consume less. We aim for a style that is passed on from one generation to the next, a timeless aesthetic. That's on the brand level. On a practical level, sustainability means that we always look for new, more sustainable fabrics and dyes, and to produce as little waste as possible.
To name just a few examples, we have recently started working with the Finnish fibre-tech company Spinnova, which produces wood-based fibres that are both recyclable and sustainable. We have also partnered with a new Finnish natural dye manufacturer, Natural Indigo Finland.
Is Marimekko a trailblazer in cleaning up the fashion industry?
We don't see ourselves as a trailblazer because sustainability is simply in our brand DNA. It's built into our culture and the way that we work. We feel like the world around us has changed and there is a renewed focus on sustainability. Of course, it's great if we can inspire others, as the industry could  focus less on fast fashion and fast trends.
As a Dane, you look at Marimekko both from the inside and the outside. How does it reflect Finnish values in your view?
What is most Finnish about Marimekko is how inclusive and democratic its creative community is. Finland is one of the most equal countries in the world and I sense this culture in the way that Marimekko does things. It's never about one person's vision, it's about community, interaction and dialogue.
As the new creative director, how do you see your role and what is your vision for Marimekko?
I see myself as the conductor of an orchestra. At Marimekko we have quite a unique creative set-up that consists of an in-house design team, a large archive of prints and patterns, and many talented freelance designers who we work with. My job is to ensure that everyone has an outlet for their creativity and that everyone feels involved.
We have various different touchpoints, such as clothes and home furnishings, and it is important for the brand to come across in a similar way across all of them. My job is also to simplify things and to make sure that there is one cohesive message as a brand. In all of my past roles I have helped to build strong creative organisations and mentored design talent.
Putting that managerial role aside for just a moment, what will you bring to Marimekko from a design standpoint?
I will continue the work that has already gone into modernising the Marimekko brand, the collections and the individual product. I would like for us to both exaggerate and edit; to make ideas, concepts and storytelling more important, more playful, bolder and more confident, while still delivering timeless, wearable and combinable collections. I would like for us to continue to develop the Marimekko colour DNA and explore new colour harmonies and compositions. I am also very intrigued by the opportunity to clearly identify Marimekko by colour.
We will continue to utilise the expansive print archive as well. I look forward to playing with scale, techniques, applications and innovation and to celebrating our important heritage within the art of print-making. We are also in the process of building consistency in fits and fabrication. The intent is to build a collection, over time, of iconic Marimekko silhouettes, addressing the need for slim, relaxed and oversized silhouettes, the need for both fluidity and structure, the need for newness and consistency. But, most importantly, we aim to develop archetypes as perfect canvasses for a range of Marimekko prints.
marimekko.com
---
Retail
Atelier Saman Amel, Sweden
Tailoring can conjure images of stuffiness, tradition and older gents in three-piece suits. Saman Amel and Dag Granath (pictured, on right, with Amel), the two twentysomethings behind Atelier Saman Amel, are none of those things. "Tailoring is no longer about expressing a level of formality or reflecting your social or work position," says Granath. "It's a matter of finding clothes that you can cherish for a long time and that make you feel comfortable in your body. "It's about feeling sexy, elegant and cool."
For the past decade the Stockholm-based childhood friends have brought a refreshingly youthful edge to tuxedos, suits and blazers as well as knitwear and five-pocket jeans, all made to order. And now they have an impressive new space in which to welcome customers: a "futuristic Savile Row", as Granath puts it. Located in Ostermalm, an upmarket district in central Stockholm, the shop-cum-showroom- cum-atelier has been a long time coming: Amel and Granath started talking about opening a place like this four years ago. "We are still the only owners of the company; we want to do it independently," says Amel. "Taking that path [means that] you have to save up for investments like this."
Designed in collaboration with fêted Swedish architects Christian and Ruxandra Halleroed (who are behind the retail designs for other top Swedish brands including Acne Studios and Totême), it offers a convincing blueprint for the future of high-end retail. For starters, the shop is  by-appointment only, which was always the plan but now seems prescient given that the coronavirus pandemic has forced premium retail to embrace more personalised experiences.
"If you want to create strong design, you need to have a very good understanding about who you are designing for – and we get that understanding when we meet clients," says Granath. "Our ambition has never been to have 100,000 clients but to have 1,000 really good clients who we can work with for a longer time."
Eager to ensure a special experience for those customers, they sought the expertise of Björn Frantzén, a friend and client, and the chef behind Frantzén, the three-Michelin-starred Stockholm restaurant. They considered how to shape a "three-starred atelier", says Amel, in terms of serving peerless product in an environment that ignites patrons' senses.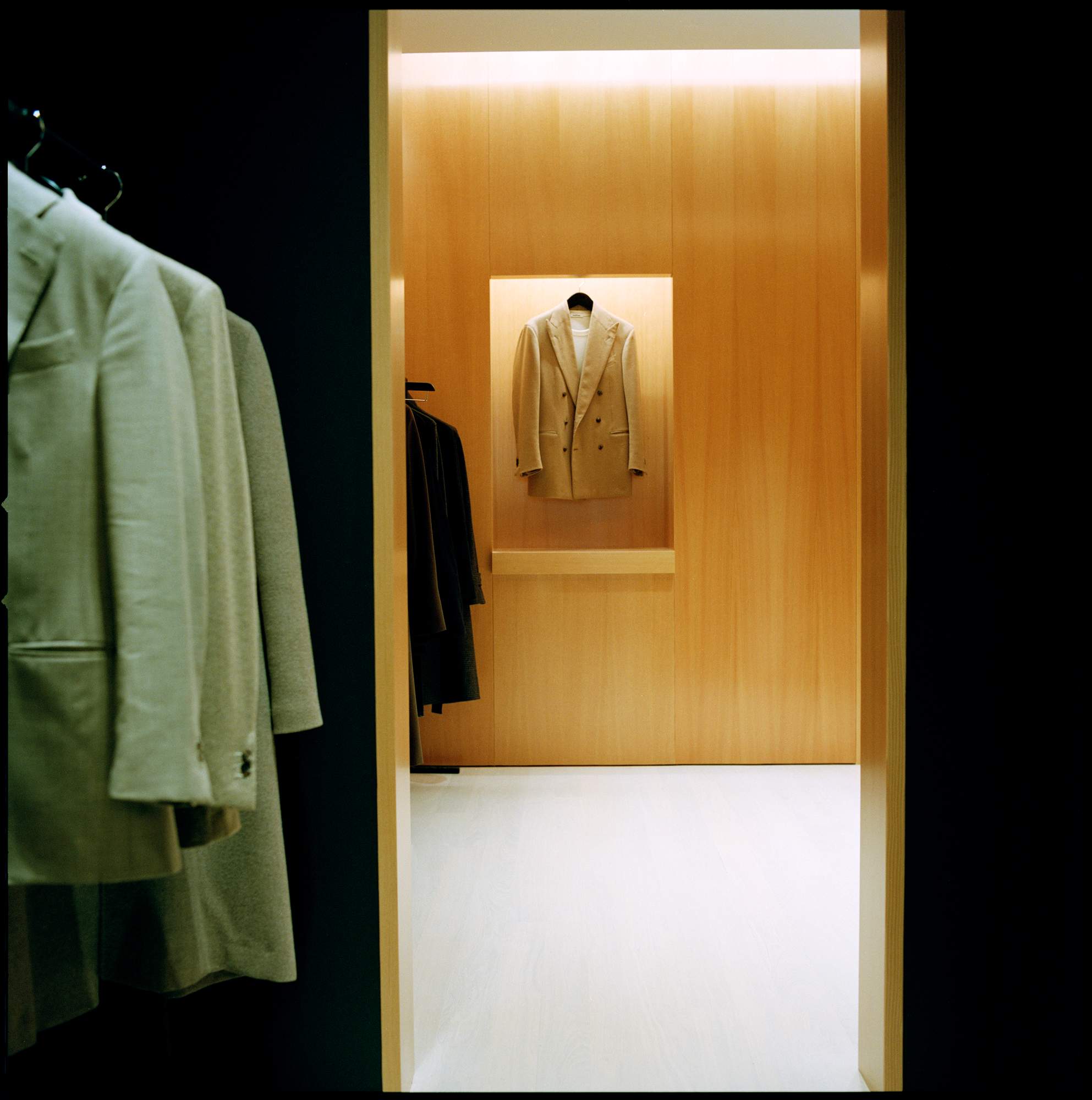 Although unassuming from the street – it is marked only by a small sign – considerable thought has gone into the flow of the space, which is divided into a series of rooms, each with a distinct feel and purpose. Customers first enter a room that has a residential vibe and is devoid of clothes; over coffee, Amel, a trained tailor, and Granath, who focuses on brand development, find out about their tastes.
They then pass through a striking black-walled corridor before entering a wood-panelled suite where they're presented with the full range of options – from caramel-coloured corduroy suits and double-breasted lambs-wool blazers to ribbed merino rollnecks – and informed about what they are paying for: everything is made in Italy using Italian and UK textiles. Measurements are taken in adjoining rooms and a "wardrobe plan" is drawn up. Because everything is made to order, it's an extremely lean business model with almost no waste or excess inventory.
In this pocket of Stockholm, Amel and Granath have created their own world, one coloured by honey-hued Swedish-oak floorboards, understated furniture designed in-house and an assortment of Swedish artworks. "We wanted something that extended Atelier Saman Amel as a brand," says Amel, citing Ralph Lauren as a master of creating a brand-universe. "[Our] world should be about the Scandinavian lifestyle, about getting a deeper relationship with clients and about craft."
But there's something else too. Beyond the impeccable jackets on show in the new Stockholm shop, the atelier's appeal stems from the vibrancy of its young founders, who bounce off each other, speak thoughtfully about clothes and wear their own designs well. At a time when shoppers are yearning for a personal connection with brands, this one seems particularly seductive. 
samanamel.se
Photographers: Jan Sondergaard, Felix Odell