Coffee / Global
Fertile ground
There's more to the black stuff than hip cafés and flat whites. We meet three time-tested roasters.
1. Kurukahveci Mehmet Efendi
Istanbul
If you wander down Tahmis Sokagi in Istanbul's Eminonu district you'll find it impossible to miss Kurukahveci Mehmet Efendi. There's always a long, shuffling queue snaking out of its headquarters, waiting to buy hot packets of freshly ground Turkish coffee dispensed by a workforce in brown overalls. Their uniforms bear Efendi's distinctive marque: a constructivist-style face with heavy eyebrows sipping a small cup. It's the work of Ihap Hulusi Gorey, a leading graphic designer of the 1930s.
Dating from 1871, when Mehmet Efendi took over his father's aktar (spice shop), the brand claims to have been the first modern vendor of pre-roasted and ground coffee in the Ottoman empire. Coffee has been central to Turkish life since the Ottoman governor of Yemen, Ozdemir Pasha, introduced the custom to Sultan Suleiman the Magnificent in the 16th century. In a process unchanged to this day, the coffee is ground into a fine powder and brewed gently in a copper pot, or cezve. Sugar is added before the thick liquid is poured into a small cup. Turks know to never stir their coffee from this moment on (or slurp the dregs) as a black sludge gathers at the bottom of the cup.
Kurukahveci Mehmet Efendi is a dominant presence in the domestic market and also exports to more than 50 countries. Its expertly packed fine black powder is made from Central American arabica beans. Adapting to the modern market, the brand produces a nice filtered coffee, an espresso and a cocoa, and has pioneered the electric coffee machine. For us, however, the slow, gentle ritual of the cezve is the preferred technique.
mehmetefendi.com
---
In the back room of Lisbon-based coffee firm Flor da Selva, a large drum is turning above a wood-burning oven. Brazilian beans rattle inside, changing colour from grey-green to dark brown. Periodically, head roaster Delmar Santos adds a log to the fire or slides open a tiny window to check the hue of the beans. The high-ceilinged room is filled with the scent of roasting coffee.
Flor da Selva's wood-fired roasting process is unusual if not unique. Managing director Jorge Monteiro compares the process to making bread. A handmade loaf from a wood-fired oven is different to a mass-produced one and coffee, he believes, is the same.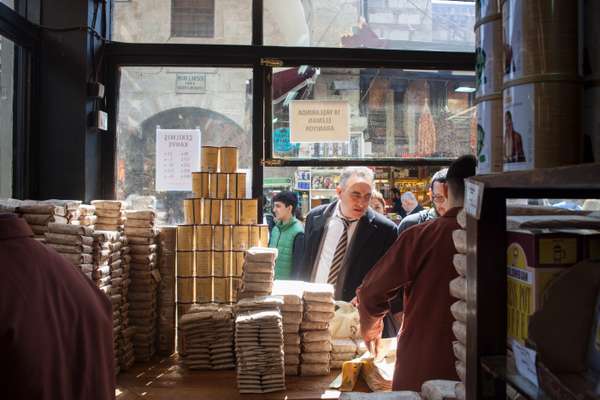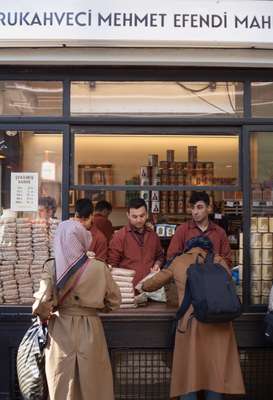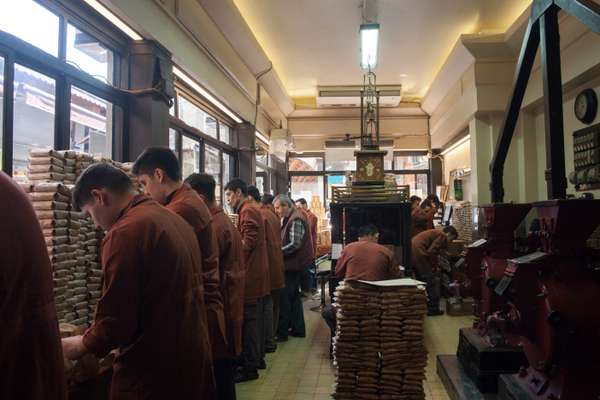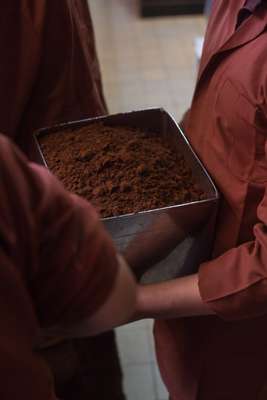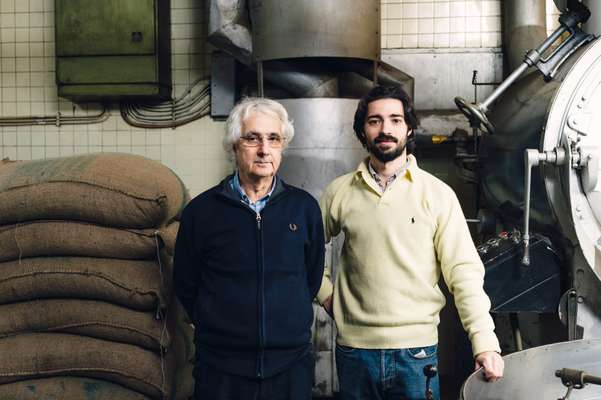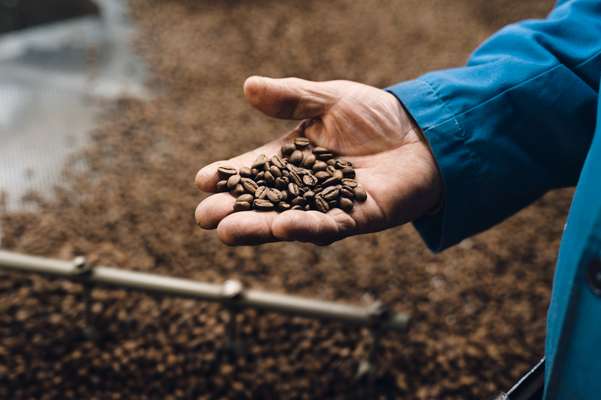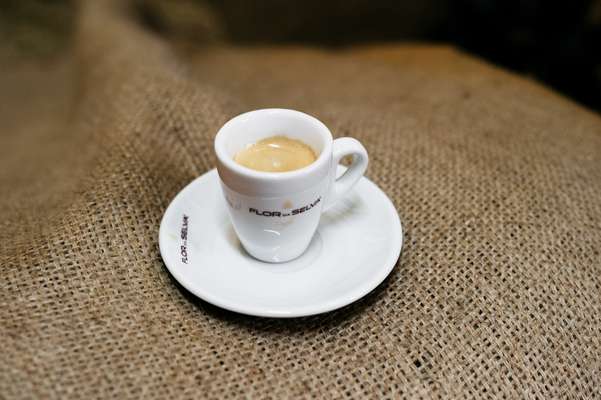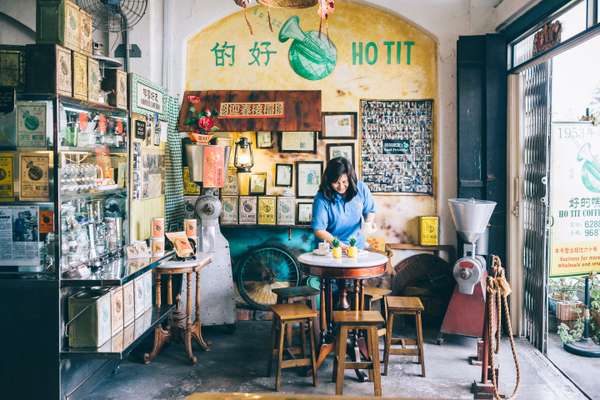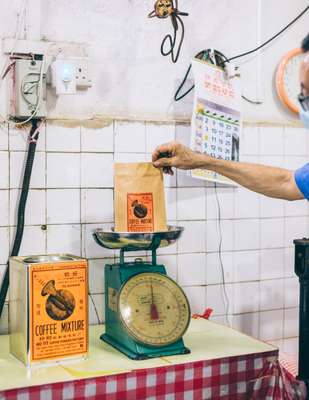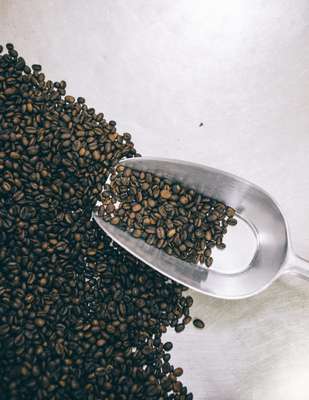 "Wood-fired roasting is natural," says Monteiro. "It requires more work but it makes for a slower roast, which preserves the aroma and gives the coffee a different flavour. It takes out the acidity. The taste is softer in the mouth, less metallic."
Coffee can be roasted briefly to create a light roast or for longer for a dark roast. The Portuguese way is in the middle. Flor da Selva makes its own blend and offers beans by origin. Its entire roasting process is manual.
"Roasting here is a living process and this human touch is important," says Monteiro. "Some people like specific blends of beans or a specific degree of roasting and we can accommodate that."
Flor da Selva, founded 68 years ago, can't be accused of jumping on the artisanal roast coffee bandwagon. Santos alone has 22 years' experience in the art; Monteiro, the son of the founder, has been here for 40 years and even the large roasting machine dates from the 1970s. Business has been steady since the 1950s. The company sells to local restaurants, hotels and cafés and to a growing number of individual consumers in Portugal and abroad.
Francisco Monteiro is the third generation of his family to join the business. "Coffee is like wine: every region is different, every plantation is different and there are different types of beans," he says. "We believe that in future people will buy coffee from specific regions and beans, in the same way they choose wine today."
---
Ho Tit Coffee Powder Factory co-owner Cynthia Aw greets us with a cup of dark coffee that she poured behind a metal cart laden with glass jars of beans. It's packing day, and Aw and her husband Dominic Chua have just finished the preparations for delivery. Chua himself drives orders to cafés, restaurants, offices, hospitals and shops.
Vintage paraphernalia lines the reception, showcasing the family's long history running this 1950s roaster. Chua can't trace the exact date of its founding except for a 1953 invoice hinting at an origin. He grew up here, trailing his father – the company founder – and his uncle.
The couple roast eight types of robusta or arabica beans, sorting them with a rattan sieve before storing them in golden tin cans. "My style of roasting takes longer because we don't rush," says Chua. "We roast for quality." He doesn't measure his ingredients but improvises, blending up to six types of beans while playing around with flavours – a skill honed over decades.
Traditional Singapore coffee – still popular in hawker centres – is made from beans roasted twice, once with a coating of sugar for a strong aftertaste. Chua likes to drink it kosong (plain).
Chua has prepared for the future by producing smaller sachets of pre-blends, so that mobile Singaporeans can enjoy their favourite traditional coffee on the go. His powder has also been used to make cold brews and soon he'll join younger players by selling his products online. But he's dismissive of the glut of cafés now serving fanciful Instagram-ready brews. "Their coffee is not the main thing, it is the ambience," he says. "But there are still a lot of people who favour taste, the real taste of coffee."