Distilleries / Tasmania
Spirited community
Tasmania has become a powerhouse of Aussie cooking, growing and brewing. Now it's out to dominate the gin market by using its unique ingredients and a resourcefulness that their remote island home imbues.
"Imagine a beautiful day like this: you're walking along the beach, the ocean waves crashing against the rocks and sea mist in the air," says George Burgess, the owner of Tasmania's Southern Wild Distillery. We're in the historic town of Devonport and he's pouring what will be the first sip from a tasting flight of Southern Wild's Dasher + Fisher gins.
Pretty as the distillery's surroundings are, Burgess is encouraging his visitors to imagine they're somewhere else, taking in the Tasmanian landscape. The umami notes from the seaweed-infused Ocean gin conjure up the wild Tasmanian coast, even without the colourful descriptions supplied by the animated gin-maker-cum-travel-guide behind the bar. The next stop on our virtual tour takes us to a cottage garden (Meadow gin packs a punch of oranges, rosemary, sage and coriander) before the drinkers are whisked off to a crisp alpine crest with a heady sip of Mountain gin, a juniper-heavy concoction that is spiced with a sprinkling of native pepperberries.
Burgess worked in the dairy industry for 20 years but lost his passion for creating a product that he felt didn't leave room for imagination. When he released his first gin a little over a year ago, he vowed to do things differently. "Gin allows me to be creative and show off Tasmania in a way that's not been done before," he says. "That means seasonality and regionality, building terroir into a spirit and shining a spotlight on the growers. That's what really resonates for me."
This is an oft-repeated sentiment throughout the growing craft-gin industry in the small Australian island state, which is already known for its whiskey but is starting to gain a reputation for its gin too. From a handful of producers several years ago there are now more than two dozen – and more are popping up. "Every time a new Tasmanian gin is released we have to sacrifice an international or Australian gin to make room," says Angela Nichols, co-owner of Society Salamanca, a softly lit cocktail bar in Hobart that boasts the island's largest gin collection. "We realised that the shelf couldn't handle the weight."
Taking full advantage of the pristine water and the bounty of botanicals available, gin-makers here are routinely trumping their UK, US and fellow Australian distillers in international competitions too. Burgess's Mountain gin scooped top prize in the London dry gin category at last year's Hong Kong International Wine & Spirit competition, while another Tasmania distillery, Shene Estate, took home double gold for its Poltergeist Unfiltered gin at the San Francisco World Spirits competition.
It is quite a turnaround for an island that has long been associated with the hangover of its Prohibitionist past. In 1838, Lady Jane Franklin, the teetotal wife of then lieutenant governor John Franklin, uttered the now-famous and still rather pithy declaration, "I would prefer barley be fed to pigs than it be used to turn men into swine." It ushered in a ban on small-batch distilling that would last until a pioneering whiskey-maker, Bill Lark, finally challenged the law 150 years later. (One of Melbourne's top gin bars salutes the Franklins' legacy with the gleefully derisive name Bad Frankie.)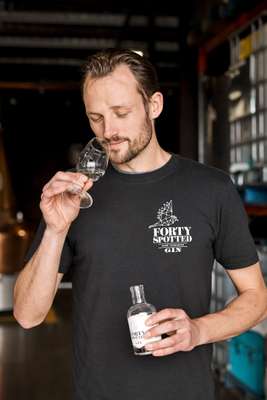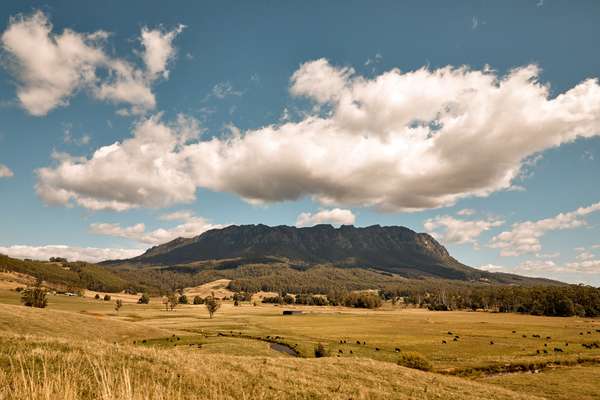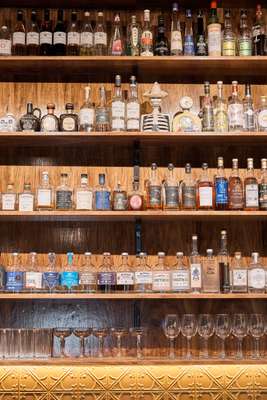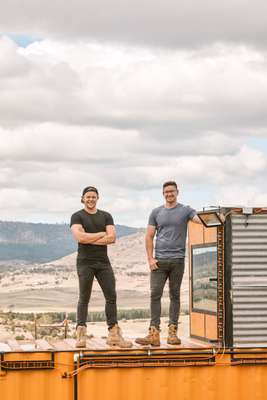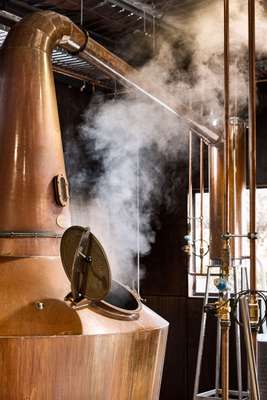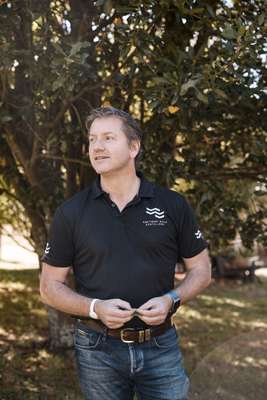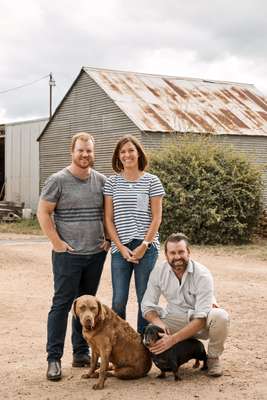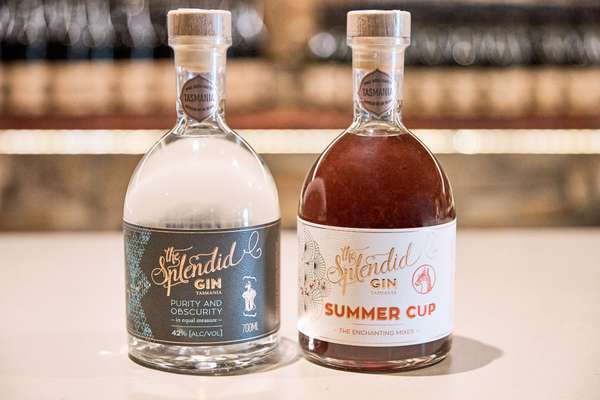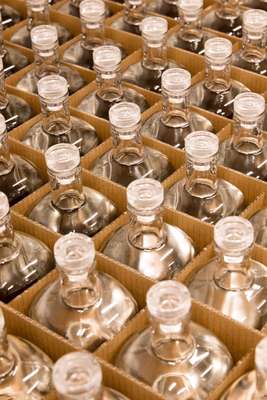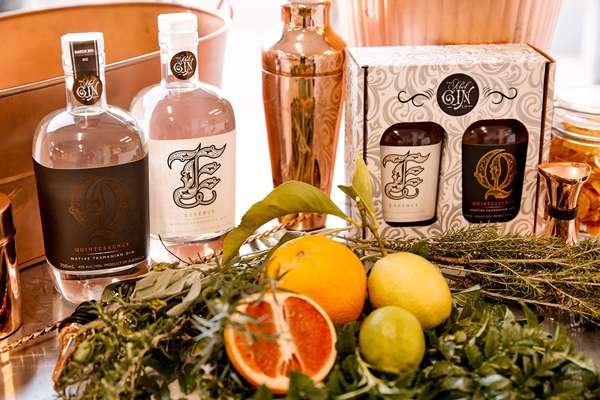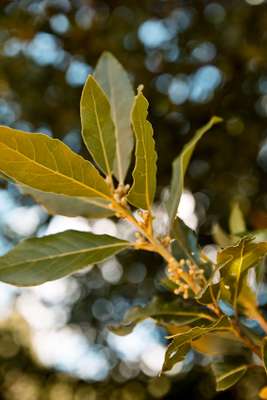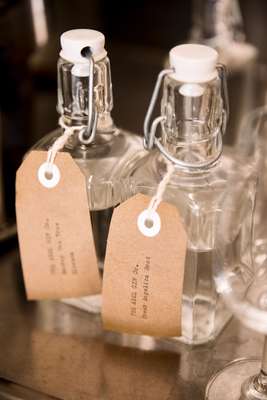 Lark, reverentially referred to as the "Godfather" in Tasmania, opened the first craft-whiskey distillery in modern times soon after the law changed. With the help of his wife, Lyn, that was followed up by making gin as well. However, it's only in the past few years that gin has really started to take off, boosted by the resurgence of the spirit internationally. That and the enthusiasm of a new generation of distillers who are eager to put their island home and its ingredients on the map.
There's also a certain resourcefulness thanks to the isolation of living on a thinly populated island at the bottom of the world. For many distillers here, this detachment from the more established scene (and, heaven forbid, the scourge of trumped-up "mixology") elsewhere in Australia allows the freedom to experiment. "A lot of people think that Tasmania is behind Melbourne and Sydney but every weekend I'm serving people just amazed [by] what's happening down here and how innovative people are," says Nichols. "You expect the local distillers to be this group of old men but they're very young and very passionate about what they do."
This is true at Lark Distillery, where the now-retired Lark has handed over the gin-making reins to 32-year-old Rick Hoedjes, a former projectionist who listens to 1980s pop and Jay-Z while he's concocting his spirits. Hoedjes has spent the past several months creating a library of some 75 different botanical distillates, including cacao powder, peat-smoked dried grapefruit rinds and nutmeg (which, after some controlled experimentation, turned out to be toxic in high quantities).
Soon Hoedjes will start experimenting with different blends to create a new series of small-batch seasonal gins each year under Lark's Forty Spotted label. "I've got no constraints at the moment," he says. "If I can distil it or extract it, I'll try it. It's still early days – you can still be a pioneer."
Across the island, distilleries are pushing the boundaries in similarly novel ways. At Hartshorn Distillery, 33-year-old Ryan Hartshorn is making teeny batches of gin with the byproduct from his family's cheese-making business: sheep whey.
He spent two years learning how to distil it, as well as other local ingredients such as lemon myrtle, anise myrtle, wattle seed and a native Australian flower and grass that he's keen to keep a close-guarded secret. The result is a sweet and earthy-tasting tipple that evokes Hartshorn's family farm on the rugged southern coast.
Another newcomer, 7K Distillery, is equally enterprising. The co-founders, 26-year-old part-time electrician Tyler Clark and 24-year-old part-time bartender Harry Foster, have converted an old shipping container on a picturesque hillside behind Clark's grandmother's house into another gin-making operation. They've also erected their own 1,100-litre copper still, which is an impressive feat on an island that only has a couple of makers who know how to build them. "Obviously it's a bit of a shoestring-budget project," says Foster, who also designed the bright, floral labels for the duo's Aqua Vitae gin and a second elderberry-flavoured liqueur. "So it was crucial for us to put our creativity into it and give it a go doing it ourselves."
It helps that the gin-making community on the island is incredibly tight-knit and supportive. Clark initially studied whiskey-making under a more experienced distiller in Tasmania, while Foster once worked under Burgess at Southern Wild. On the east coast of the island the founders of another, less-modestly named label, The Splendid Gin, have teamed up with winemaker Natalie Fryar to distil a gin. It's not considered much of a problem that Fryar is essentially a competitor, having started her own small endeavour called Abel Gin Co. Gin-making appears to be held as a common lot rather than an adversarial one.
For Tim Lyne, managing director of The Splendid Gin, and his partners, the desire to go into gin wasn't so much about the botanicals at their disposal but another key ingredient: the pure springwater on his family's vineyard. "We were looking for ways to use it really and gin sounded more exciting than bottling water," he says. "There aren't many gins that claim the provenance of the water itself, which is 50 per cent of what's in the bottle. All those stills in cities are just turning the tap on."
Splendid is also made with a grape spirit rather than the more traditional grain alcohol and is packed with a citrus kick from the mandarin oranges used as one of the botanicals. For her own gin, Fryar took a different route: she forages for native plants such as kunzea (a kind of myrtle) and an incredibly hard-to-find type of smoky tea-tree flower, which she laboriously de-petals by hand. "It only blooms for 10 days a year so when it's on, I just go around the entire state and pick as much as I can," she says. Her assistant is her 14-year-old sheepdog Bob, named after the not-so-teetotal former Australia prime minister, Bob Hawke.
Fryar's background is in sparkling wines but she found herself drawn to gin. Like other distillers, she tinkered with scores of botanicals using a miniscule one-litre still – her only repeated failure was with figs – before finally settling on recipes for her two main gins, incorporating a combined 16 different ingredients. She also makes a third, red-hued gin with sloes, the fruit of the blackthorn bushes that were planted across Tasmania by British settlers.
Perhaps the most atmospheric distillery that we visit is the 19th-century gothic revival estate housing the Shene whiskey and gin brand in the rolling sheep-grazing hills north of Hobart. Hewn by convicts on land granted to the grandson of King George iii in 1819, the estate was only partially completed before gold was discovered on the mainland and the convicts were hastily given their leave. Nearly 12 years ago, David and Anne Kernke began restoring the property and eventually launched a distillery to help fund their passion project.
Shene's gin is called Poltergeist, a nod to the pagan symbols and marks that the Kernkes discovered etched in the old sandstone buildings to ward off evil spirits. One of these symbols – a flower-like hexafoil – now features on Shene's whiskey bottles, notes Myfanwy Kernke, the Kernkes' daughter. "Certainly at this distillery," she adds, with a wry smile, "there are only good spirits."