Top 50 / Global
The Monocle Restaurant Awards
There's plenty to be written about novel restaurants and fresh chefs and we celebrate them most months in Monocle. But what of the neighbourhood spots that have catered for us for years, or those special openings with the makings of future classics? That's where our annual restaurant awards come in. Now in its fourth year, our rundown celebrates a clutch of restaurants in which our editors have eaten well (or enjoyed a great cocktail) and felt looked after. Expect new spots in Bangkok, Seoul, Zürich and Mexico City among others, plus a celebration of lesser-known independents alongside a few familiar dining rooms that deserve extra helpings of praise. Let us show you to your table.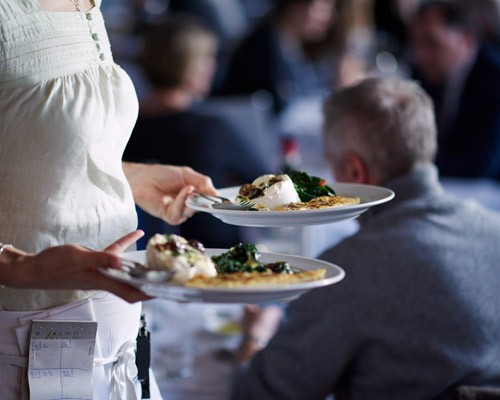 London
The riverside haunt in Hammersmith belonging to Ruth Rogers celebrated 30 years of service in 2017 and, though we don't normally go in for anniversaries (too often sentimental and self-congratulatory), this is a poignant one. A quick headcount of the lauded chefs who cut their teeth in this Italian kitchen is one measure of Rogers' success. Another is her stoic refusal to move, franchise the restaurant's good name or branch out at the expense of her one-and-only spot.
What you'll experience instead is Italian food that's elevated to mystifying heights in humble-sounding dishes, such as polenta with cavolo nero and stracciatella ice cream or Taleggio-topped pizzettas.
rivercafe.co.uk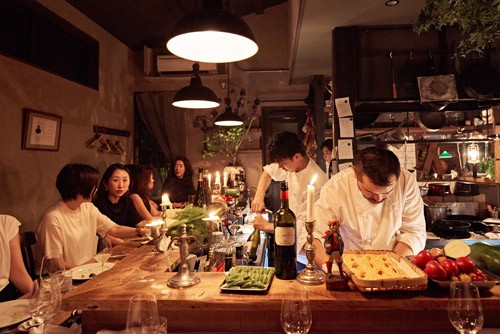 Tokyo
Toshiji Tomori's Komaba restaurant has retained its consistently high standard and warm feel. Four years in Piedmont and Tuscany form the backbone of Tomori's cooking style but it's fused with top Japanese ingredients and a stint at celebrated Californian farm-to-table restaurant Chez Panisse; a strong wine list and freshly baked bread add to the charm.
Fans of Tomori's original – and tiny – restaurant in Gakugei-daigaku will be pleased to hear that it has been reborn as Cignale Vino & Pane, opening irregularly for wine and tapas.
cignale.jp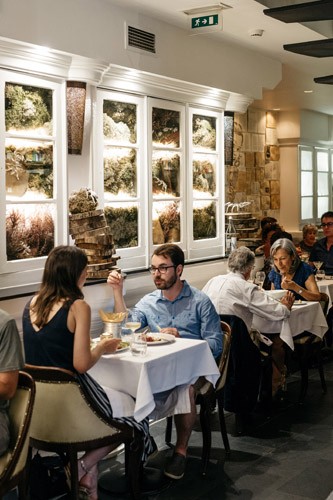 Lisbon
Last year's winner is across two floors of an art deco-style mansion in Lisbon's Chiado. Inside you'll find hearty dishes with Portuguese, Yugoslavian, Italian and French flavours. Chef Ljubomir Stanisic opened the 80-seat space in 2010, a year after he began offering an inventive 10-course tasting menu at his more formal Restaurante 100 Maneiras in Bairro Alto.
Start with a thirst-quenching cocktail shaken by bartender Jorge Camilo and moreish potato-skin crisps, then choose between updated classics such as grilled squid with lime risotto or pork tenderloin with creamy beetroot polenta. Doors are open every day until 02.00.
100maneiras.com
New York
A now-classic Brooklyn stop off, Okonomi rose to fame with its traditional ichiju-sansai Japanese breakfast bites. Chef and owner Yuji Haraguchi has called Okonomi home since 2013 but the fishmonger-turned-chef had been wowing Brooklynites for years before, mostly with his ramen pop-ups.
While Okonomi focuses on seafood-based breakfast and Japanese omelettes during the day, in the evening the cosy 12-seat joint switches gears to ramen. Specialising in cult favourite mazemen, which is served without broth, Haraguchi has built a small restaurant empire spanning both the US and Japan. If you are lucky enough to bag a seat be sure to dig into the bacon-and-egg mazemen.
okonomibk.com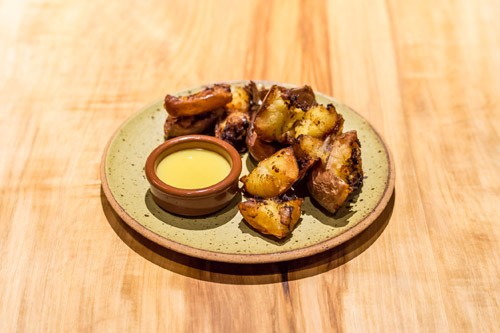 Tokyo
After the stir caused by Shin Harakawa's Meguro restaurant Beard, his second helping with Jérôme Waag in Kanda was always going to be special. The Blind Donkey's menu is peppered with produce that the pair found while visiting farmers and fishermen around Japan and has maintained some of the rustic feel of its fêted, and now closed, predecessor.
The 30-seat restaurant serves a changing menu that might include Matsuba crab salad or pork loin with shell beans, grilled leek and walnuts. Reservations are in demand but walk-ins can head to the bar for homemade nibbles, wine and highballs. We're glad to have them back.
theblinddonkey.jp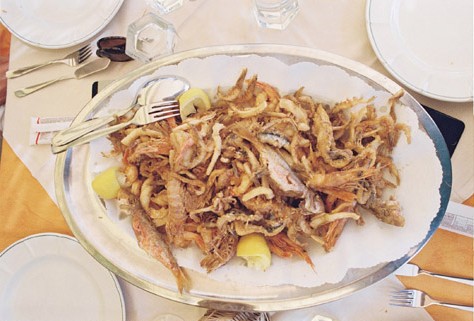 Forte dei Marmi
The stretch of beach of northern Tuscany's Versilia is lined with cheerful mid-century clubs but none compare to Bagno Bruno when it comes to down-to-earth atmosphere. Since it opened in 1951, the menu has been sticking to the area's classics, including spaghetti with white wine and arselle: tiny clams that are harvested on Bagno Bruno's own seashore.
Chef-cum-fisherman Daniele Balderi heads out to sea to catch the fish that he prepares. It's hard to think of a better setting for a summery lunch than this: pull up a chair under the club's wooden shack and order a glass of crisp vermentino while you snack on fritto misto (lightly battered fried fish).
bagnobruno.com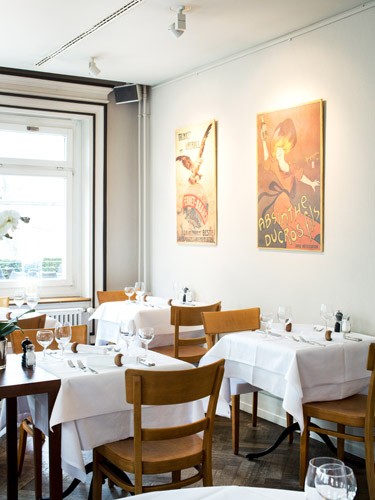 Zürich
On our list again is Restaurant Bürgli, which boasts handsome views across the lake from its 1864 building. But it's not just the outlook that makes this a favourite: Regula Gloor Belide and Catharine Joss, who took over the restaurant in 2003, have brought with them a dependable mix of classic dishes. Opt for the entrecôte Café de Paris served with as many French fries as you can possibly find room for.
restaurantbuergli.ch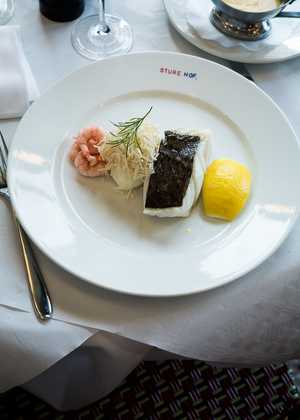 Stockholm
The waiters here may wear double-breasted jackets but the mood is more bustling brasserie than anything too formal. Fresh seafood is the order of the day, although this city favourite started as a German beer hall back in 1897 before it became the city staple it is today. Don't fear the extensive menu: start with some knäckerbröd (crispbread) then half a dozen oysters, followed by deep-fried perch from Lake Mälaren.
sturehof.com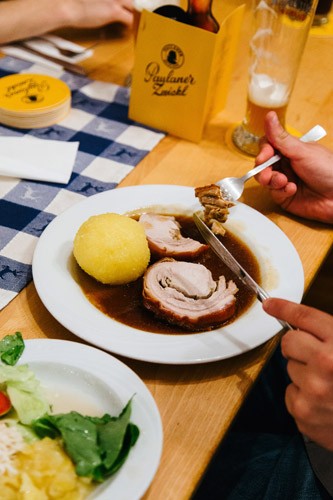 Munich
Traditional Bavarian cuisine fell out of fashion in Munich about 20 years ago; it might well have slipped out of sight altogether were it not for the efforts of Rudi Färber and his ilk. Beim Sedlmayr's owner and his hardworking team have kept the old ways alive with their substantial down-to-earth dishes, which include soup with liver dumplings, roasted calf's tongue with mushrooms and homemade noodles baked with cheese and onion.
The restaurant is rustic, with more effort put into the food than the decor. But it's always packed with satisfied customers – especially at lunchtime, when it's a top spot to meet for a bite to eat and a pint of Paulaner.
beim-sedlmayr.de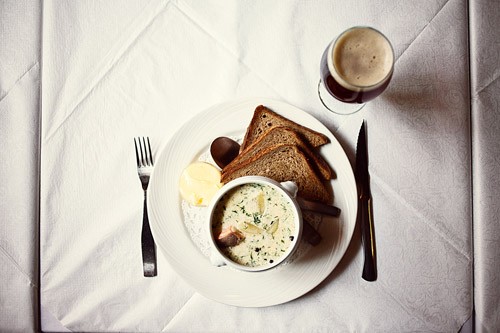 Helsinki
Sea Horse has been serving some of the best Finnish cuisine since the 1930s – and, once you're inside, it feels like little has changed. Unlike so many other restaurants in Helsinki, this place has always respected its history. Many of its classic dishes, including crispy fried Baltic herring and its own version of a beef steak, have been part of the menu for the past 60 years.
Loved for its food, the restaurant is equally famous for its lively and welcoming atmosphere. As the service proudly implies, titles don't matter much here and the restaurant can cater to a small town's worth of artists, business folk or curious lunchers – it's all in a day's service.
seahorse.fi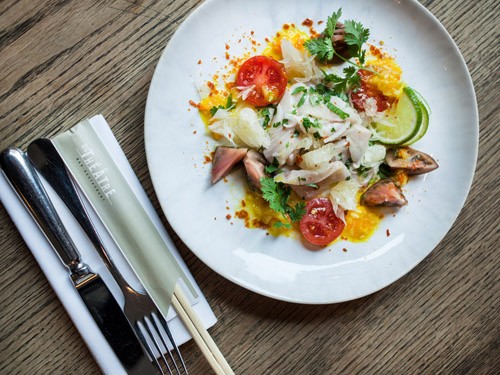 Zürich
Three of many traits that land restaurateur and hotelier Jürg Müller's Du Théâtre back on our list are the lip-smacking food, smart service and relaxed interiors. Since taking over the Seefeld location in 2012, Müller has transformed this restaurant into a comfortable stop-in with vast windows and a woody palette.
Japanese head chef Keisuke Takatori plates up fresh dishes that draw on Asian and Mediterranean influences. Start with a seared sesame-crusted tuna steak and move onto octopus with Morcilla blood sausage and Padrón peppers. The staff will help you navigate the wine list to find the perfect pairing.
du-theatre.ch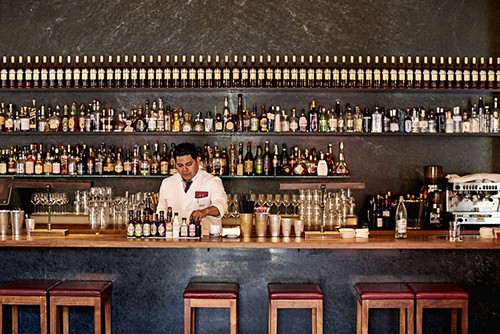 Munich
This joint has been around for three decades and still runs with the same ethos that founder Charles Schumann set out with: quality fare without the bells and whistles. The food (steak, pasta, risotto) remains the main draw. You'll spot Schumann flitting around; he takes responsibility for the highly praised roast potatoes: "There is no secret except that I'm the only one who can make them." He's also the brains behind the cocktails, which are best enjoyed at the outdoor tables.
schumanns.de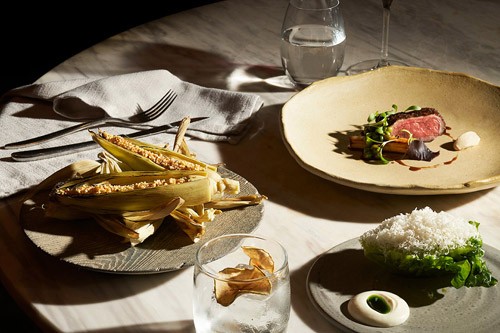 Singapore
Despite the quality of its hawker centres and the breadth of Asian food available, it's the influence of itinerant Aussies that's helped make Singapore punch so high in the food stakes. At Cheek by Jowl, chef Rishi Naleendra – and his wife and restaurant manager Manuela Toniolo – oversee a dim-but-homely haunt in Telok Ayer, which pays Aussie kitchen wizardry its greatest compliment.
The menu is spare with choice but never with ideas: we'd happily tuck into the lamb saddle or barramundi, plus a side of the hasselback potatoes and some of the (actually nice) organic wine to wash it down.

cheekbyjowl.com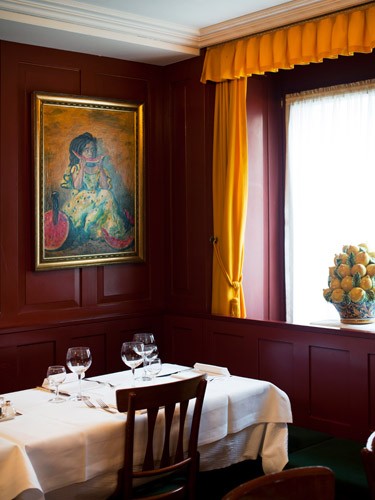 Zürich
When Miguel Segarra and Federico Guardia opened their Spanish restaurant in 1940 in the rough-and-tumble Kreis 4 district, the idea was simple: serve honest food in a rustic and welcoming setting. Nearly eight decades later these values are admirably upheld. A standout of the concise menu is the succulent roast chicken served with the house salad. And while Kreis 4 may be a rapidly gentrifying area, this Spanish bolthole has stood the test of time.
emilio-restaurant.ch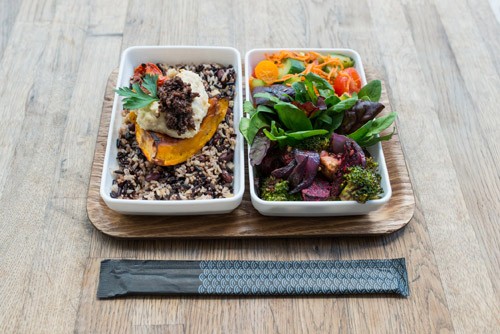 Paris
With its straightforward menu of Japanese classics and exquisite desserts, this Paris spot is the first port of call when we're in town. Nanashi feeds loyal customers with favourites from chirashi salmon to onigiri. The carefully balanced fish, meat and vegetarian bentos come in simple modular dishes. There are a few hints of European fusion – sides of brioche pizza and desserts of matcha cheesecake – yet the fare remains honest and unfussy.
nanashi.fr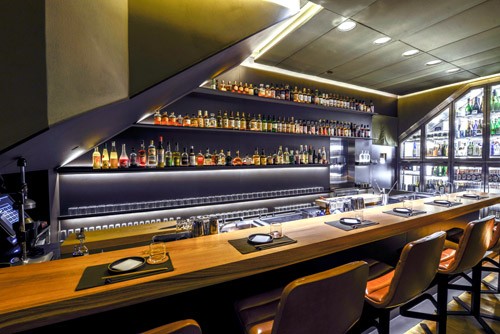 Hong Kong
Ronin's unmarked black entrance is less mysterious after five years: loyal diners know that they are in for sterling seafood dishes at this izakaya restaurant once they slide back the door and step inside. Canadian chef Matt Abergel has a knack for creating enduring concepts that stand the test of time; he is best known for his chicken-focused Japanese restaurant Yardbird, which recently relocated to bigger and brighter premises.
Ronin is a more grown-up option, ideal for dining in pairs or solo. There are 24 seats, with 10 set aside for walk-ins. The one-page menu, split into raw, small and big plates, changes daily, while helpful wait staff talk knowledgeably about the extensive saké and Japanese whiskey menus. The kitchen closes just before midnight and Ronin remains the best spot in central Hong Kong to get a late bite and a stiff drink.
roninhk.com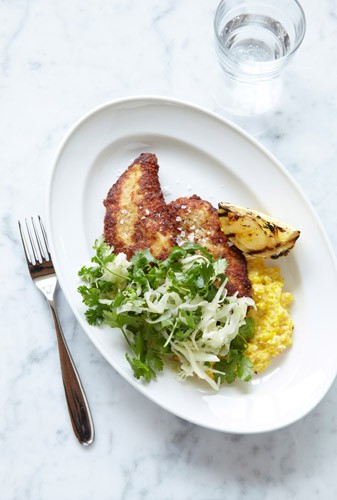 London
Peerless chef Bill Granger made a name for himself in Darlinghurst, Sydney, with his hearty corn fritters, banana bread and buttermilk pancakes, and he's exported his menus with impressive versatility. The airy space on Pavilion Road in London's Chelsea may cater to a well-heeled patch but brings the smiley service and sunny demeanour of its patron along for the ride.
grangerandco.com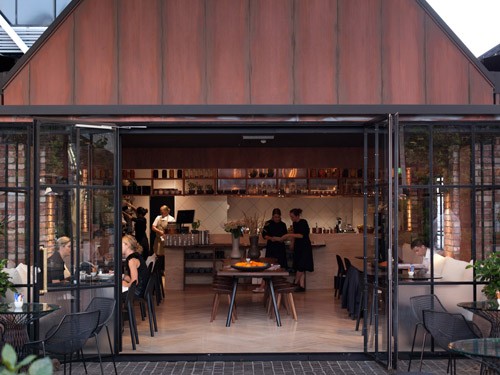 Auckland
Ortolana is one of the cornerstones of the Britomart development, which has rejuvenated downtown Auckland over the past 10 years. An airy yet homely brick-and-timber pavilion, it has linen-covered banquettes and steel-framed windows and was designed by Cheshire Architects for New Zealand's premiere hospitality brand, Hip Group.
Yet for all its attractiveness, the food is still the showstopper: chef Kevin Puyat makes familiar dishes both exciting and surprising. That's in no small part thanks to the produce, much of which comes from the owners' farm in Kumeu, 25km outside the city. The menu features ostensibly Italian food but there's a strong Antipodean slant too.
ortolana.co.nz
Bangkok
Pla dib means raw fish in Thai and this relaxed Thai-Japanese fusion restaurant is named after its signature dish. Chef Nattawut Traisinsathit's salmon sashimi larb has fish coated in a spicy dry rub from northern Thailand's Isan region. The pizzas from a wood-fired oven are as delectable for the less adventurous.
It's really Pla Dib's dedication to the use of fresh ingredients – such as greens, mushrooms and herbs grown on its farm in Phetchaburi province about three hours' drive away – that makes its dishes. Wash them down with some saké or a cup of coffee at the roastery out front.
pladibrestaurant.com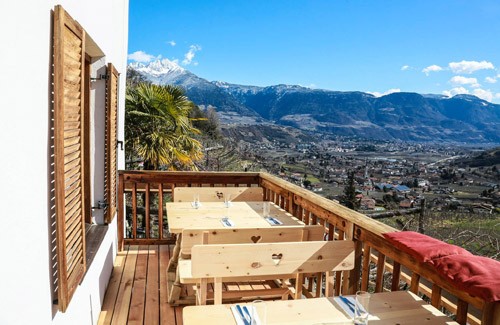 Merano
Whether you're in the market for a humble cold-meat-and-cheese platter elevated to new heights or steamy speck dumplings, there are few places finer (or that serve as a better advert for Alpine life) than the blond-wood surrounds of this Merano mainstay.
Perched close to the Lagundo Waalweg hiking trail, the spot overlooks the sylvan scene of the Adige valley and the terrace is the best place to take in the view while you tuck into your veal schnitzel and roast potatoes, with homemade ham-and-apricot dumpling. We'd also tip the spinach schlutzkrapfen (a stuffed semi-circular pasta dish) and a glass of gewürztraminer.
leiteramwaal.com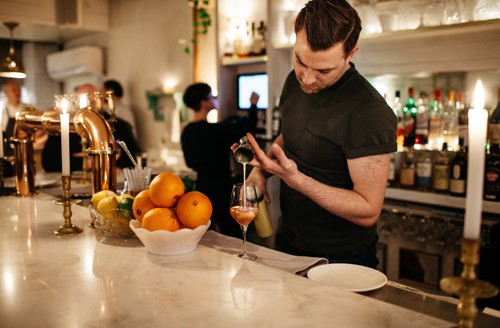 Toronto
Restaurateur Jen Agg is one of Toronto's most prolific (and provocative) culinary characters and her third and newest dining room is a triumph. Opened in 2017 in Kensington Market, Grey Gardens has elevated the idea of the neighbourhood restaurant. The menus celebrate ingredients that are sourced from the market nearby and across Ontario; the ravioli with smoked sweet potato, sour cream, apple and black truffle is great.
greygardens.ca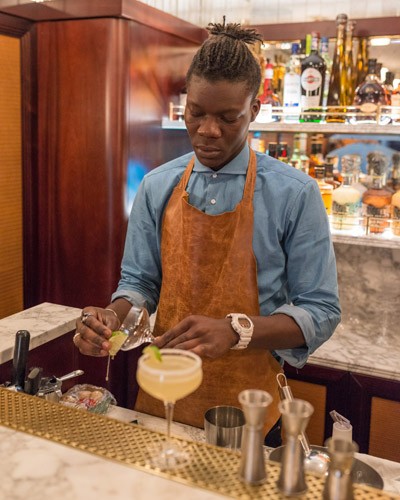 Paris
Behind a discreet black-and-white shopfront on a back street you'll find some of the best Argentinian food in Paris.The restaurant was a little worn after 20 years of operation so it was recently revamped by Philippe Starck-trained designer Maud Bury, with a remarkable tact, tactility and sense of understated theatre.
The result is a warm, dim-lit intimacy that spills over into captivating when it fills to the brim on weekends – and it stays that way until late. Chef Osvaldo Lupis goes to nearby producers for his menu of South American classics. Naturally barbecued meat features heavily, along with a stellar ceviche and a characteristically fine wine list for the French capital.
anahirestaurant.fr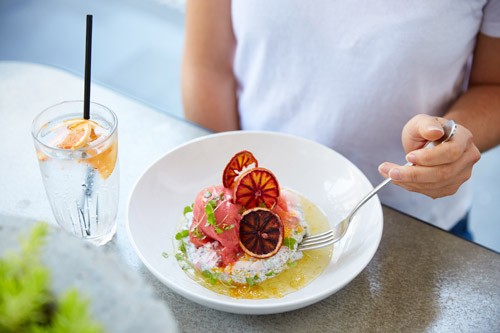 Melbourne
Housed in a stunning Victorian terrace house a stone's throw from Melbourne's Botanic Gardens, this popular brunch haunt could easily win the title of the city's most photogenic café. Sweet and savoury are given equal billing and satisfied in the most inventive ways by a seasonal menu.
Sweet-toothed visitors should try the coconut chia pudding with citrus and blood-orange-and-raspberry sorbet, while fans of savoury fare will delight in the miso-cured salmon with barley salad, ginger dressing and poached egg. There's also a range of boozy breakfast cocktails (Wasabi Bloody Mary, anyone?), plus cold-pressed juice and, of course, excellent coffee.
thekettleblack.com.au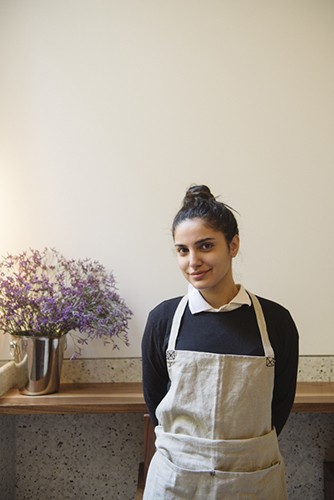 Beirut
A collaboration between restaurateur Karim Arakji – who's also behind Meat the Fish – and former Tawlet chef Reem Azoury, this small sun-drenched restaurant offers a little bit of everything. From hearty home cooking to unusual small plates and dips inspired by the food of Iraq, Yemen, Iran and elsewhere, everything at Maryool is made for sharing; the musakhan taco, in particular, a modern update on a Palestinian chicken-and-sumac classic, is unmissable. Meanwhile, Maryool's interior may be minimal but it is very pretty. Beiruti architecture firm Ghaith & Jad used Italian terrazzo tiles for the walls, benches and floor to wonderful effect.
maryool.com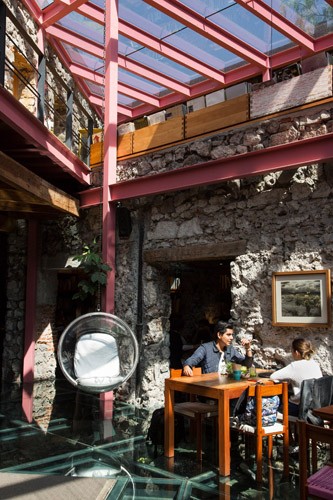 Mexico City
More than a restaurant, Tetelán is an architectural gem housed in the former stables of Luis Barragán's – Mexico's greatest architect – Casa Pedregal. With tables that sit on glass above an ancient volcanic rock field, the revamp won much acclaim upon its completion in 2017.
Tetelán's design is arresting but doesn't eclipse the food: traditional Mexican with a focus on indigenous ingredients. The stars of the menu are the earthy stews, sopes (plump maize tortillas) topped with tender pork and a corpulent octopus with huitlacoche: rich, blue-corn fungus that's far tastier than you might imagine. It's all served from an open kitchen on elegant igneous tableware to match the surroundings.
tetetlan.com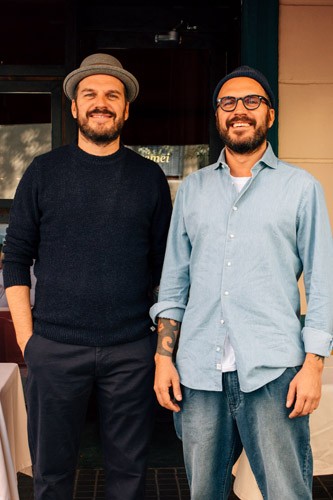 Barcelona
Don't expect much meat at Xemei. Serving Venetian food since 2006, here it's all about the frutti di mare, including a tasty squid-ink spaghetti and grilled octopus with aubergines. Twins (xemei means "twins" in the Veneto dialect) Stefano and Max Colombo (both pictured, Stefano on right), also behind wine bar Casn Cisa/Bar Brutal, have carved a niche for themselves on the city's at times single-faceted food scene: Xemei is a welcome break from ubiquitous tapas. Their cooking leaves a lasting impression, much like the eclectic mementos and well-worn furniture that adorn their intimate dining room – not to mention the excellent organic wine.
xemei.es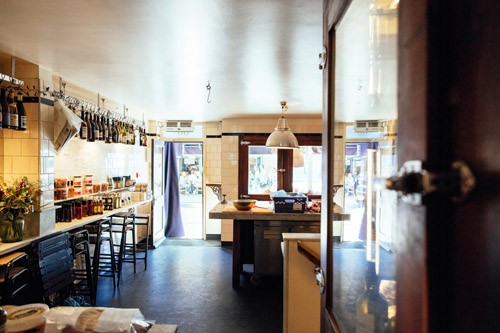 London
East London's Broadway Market isn't light on food businesses but Hill & Szrok, a butcher by day and neighbourhood favourite by night, is something rather special. Pals Luca Mathiszig-Lee, Tom Richardson Hill (the butcher in the bunch) and Alex Szrok's venture turns out tempting menus as counters are closed, surfaces wiped and a vast butcher's block is set for the restaurant's dimly lit and delightful nightly service. Expect small and moreish starters such as pork rillettes with pickles and veal tartare with anchovies. The mains, meanwhile, are made up of choice chops, côtes and steaks galore.
hillandszrok.co.uk
London
London has many tempting Southeast Asian options but Som Saa in Spitalfields has shaded out the pretenders to the Thai throne. There's a din here but it all adds to the charm. Meanwhile, dishes such as the whole deep-fried seabass with roasted rice powder and Isaan herbs demonstrate pure class in the kitchen, while the zingy green papaya salad with snake beans, dried prawns, peanuts and cherry tomatoes offers a lighter option without scrimping on taste.
somsaa.com
Tokyo
Hiroyuki Naito was a graphic designer and a curry-lover long before he opened Land in 2015. Naito thinks of his original curries as Japanese but they're nothing like the sweet stew-like comfort food that you find in other yoshoku ("western food") restaurants. He cooks onions for almost two hours to make his seven pork and chicken-based curries, which sell out fast, incorporate up to 15 spices and come with Kumamoto-grown rice and mashed potatoes. Kick off with a Moscow Mule before tucking into his vegetable-and-dried-fruits curry or garbanzo-and-cashew curry, followed by homemade vanilla ice cream and cantuccini.
land.hn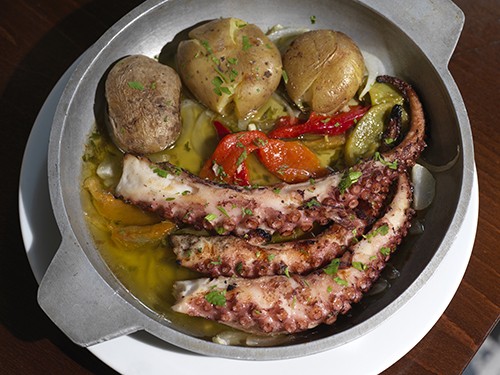 Lisbon
Bairro Alto can be a tad tourist-choked but, among the cheap bars offering €5 Mojitos and €2 pints, Antónia Petiscos is a pleasingly homespun affair. It's a welcoming space manned by smiling staff who are happy to chat about what's on the menu and suggest wine pairings, which are served at taller bar seats or cosy tables.
The food is a contemporary take on Portugal and best enjoyed with lashings of vinho verde. There's a range of starters; choose several to share and they'll serve as a main course. Menus change according to the availability of ingredients but when they are on offer, the grilled chorizo, cheese boards and mussels in wine are all excellent.
+351 920 250 347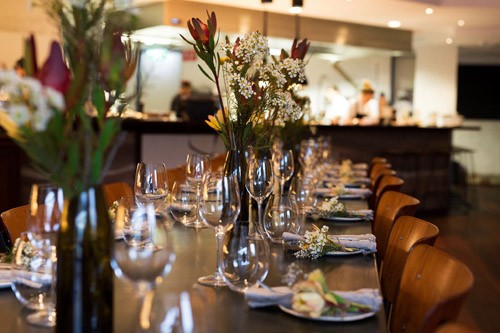 Perth
For a guilt-free dining experience you can't get better than A New Normal, a modern near-to-no-waste restaurant in Perth's Subiaco neighborhood. Stroll into the art deco building at any hour of any day and you'll be graced with a smile from a member of staff ready to relay the day's freshest regional ingredients, be it bone marrow with salsa verde or pear with wattleseed.
The chalkboard lists regional wines and reused wine bottles contain posies of local flora. In the kitchen, waste reduction is paramount, so scraps are reused and plastic is minimised. For kitchen team Charlie Vargas and Vince Conjaerts, this should be "a new normal".
anewnormal.com.au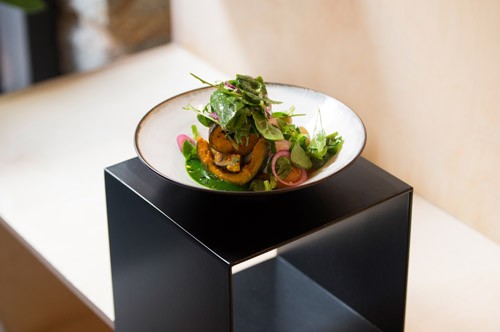 Madrid
Madrileños have only recently jumped onto the hearty-breakfast bandwagon and the mission of this café is to entice them to its tables with a three-tiered menu divided by bread (including toast laden with spiced Spanish chickpeas), bowls (of oats and grains) and eggs (accompanied by roasted vegetables and pickled fruit). Full of plants, pared-back design features and perky staff, Misión (only open in the day) also serves a mean coffee.
+34 910 640 059
Valencia
One of Valencia's most beloved hole-in-the-wall restaurants took a leap of faith in 2016, moving into a capacious three-sectioned food hall that impresses without the pretense. Chef Tono Pastor has been turning Mediterranean and Asian ingredients into spice-laden curries, stews and dumplings for years but he dreamt of a larger kitchen that could accommodate bigger fish.
The restaurant symbolises Valencia's new-wave food culture, which has previously struggled in a region where traditional rice dishes reign. Bouet gets the recipe right because the adventurous spirit is moderated by a genuine respect for the essence of good food and a gregarious Spanish attitude.
bouetrestaurant.es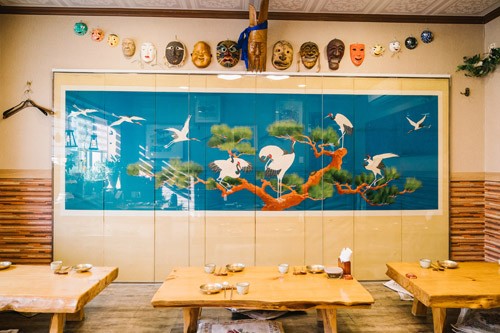 Seoul
Koreans call ganjang gejang (raw crab marinated in soy sauce) a "rice thief" because it goes so well with the stuff that it can make an entire bowl disappear in seconds. The secret to Keunkiwajip's popular fresh-crab dishes is the marinade, made from the Han family's traditionally brewed soy sauce. It's less salty and more flavourful than the varieties typically found in today's workaday restaurants.
If you're unsure about how to extract the uncooked meat with your hands, order the gejang bibimbap (rice mixed with marinated raw crab meat). It's much easier: the crab is conveniently served in a bowl sans shell.
modoo.at
San Francisco
When everything is about farm-to-table fodder, sometimes it can be reassuring to head to a place that strips away all the faff and says (and serves) it as it is. The Big 4, perched high on San Francisco's Nob Hill, feels like a time warp. The rest of the city laid out below may have turned fast-casual but here it's about serving spruced-up canteen classics from green-leather banquettes and on white tablecloths.
The food leans towards classic French-American, with staples such as steak tartare and chicken pot pie. The grub is good but The Big 4 could make our list simply based on its unashamedly nostalgic decor and the people-watching.
big4restaurant.com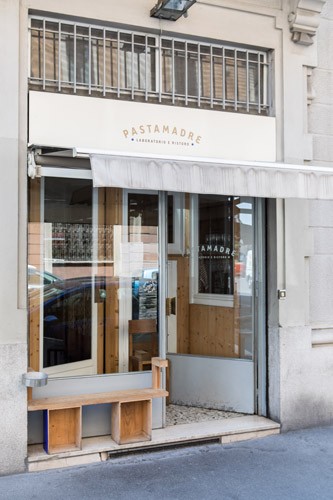 Milan
Its name may be a reference to the yeast base used to make bread but this restaurant's strong point is its pasta. Spaghetti, macaroni and caserecci are dressed in inventive sauces inspired by chef Francesco Costanzo's native Sicily; the octopus ragu (when present on the ever-changing menu) is unmissable.
Buzzy lunchtimes are the best occasion to take a seat at a no-frills wooden table. But the doors open much earlier, when this space in the Porta Romana neighbourhood functions as a bakery and breakfast bar, and the smell of custard-filled croissants fills the air. So on second thoughts, you might want to visit in the morning too.
+39 02 5519 0020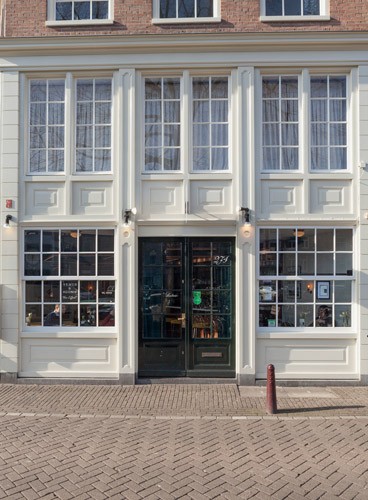 Amsterdam
Sometimes nothing will do but a juicy and well-cooked steak served with a side of grilled lobster tail. When that time comes head to Venus & Adonis, where surf and turf is taken to the next level and the eclectic, moody interior has a painterly quality to it.
Owner Peter Smorenberg has experience with beef – he also owns popular steak restaurant De Nachtwacht – and his kitchen's meat is all sourced from female Blonde d'Aquitaine cows from the Netherlands for a tastier and more tender cut. Paired with scallops, tiger prawns and salmon cooked over a charcoal grill, it's an unbeatable combination. Meanwhile, enjoy the excellent gin-and-tonic menu.
venusenadonis.nl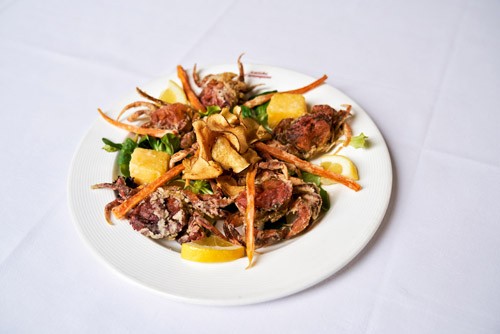 Venice
Venice's restaurants are starkly divided between generic, uninspired, overpriced tourist fare and the delectable fish-heavy menus of tiny trattorias. Based on the sign outside Antiche Carampane ("No pizza, no lasagne, no menu turistico") you can take a guess at which side of the divide this small restaurant stands.
Chef Piera Bortoluzzi's treatment of fresh lagoon-caught seafood sets this century-old trattoria apart. The menu (predictably) adapts to the catch of the day and is therefore announced at your table. If you can, indulge in the buttery raw prawns of the crudi platter – or fill up on the comforting cuttlefish polenta.
antichecarampane.com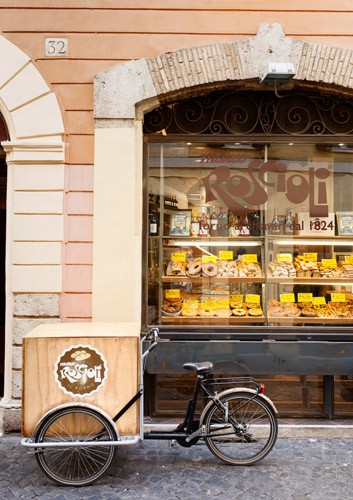 39. Ristorante Salumeria Roscioli
Rome
Alessandro and Pierluigi Roscioli's deli-cum-restaurant serves hundreds of cured meats and cheeses, as well as some of Rome's best pasta. Slip past the bustling grannies buying their daily provisions and consider starting with Pugliese burrata and semi-dried Pachino tomatoes, followed by pasta alla gricia (cured pork and pecorino). Don't forget to fare la scarpetta (mop up the pasta sauce) with the bread made around the corner at the family's bakery.
salumeriaroscioli.comsalumeriaroscioli.com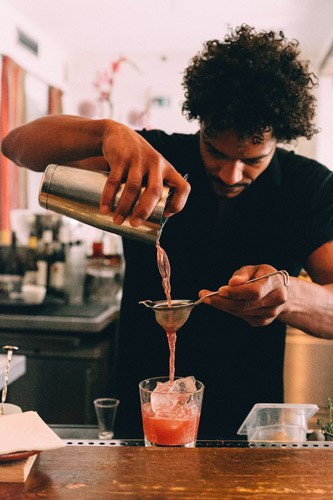 Berlin
Ludwig Cramer-Klett says the idea for Katz Orange occurred to him while he was in the Amazon with a shaman, which would explain the offbeat alpine-cabin-meets-Andes vibe. This former brewery site is fronted by a pretty courtyard with seating; inside, the dining room and cocktail bar boast plenty of nooks. The meaty menu is dominated by stews and roasts, though vegetarians will find plenty to please them too.
katzorange.com katzorange.com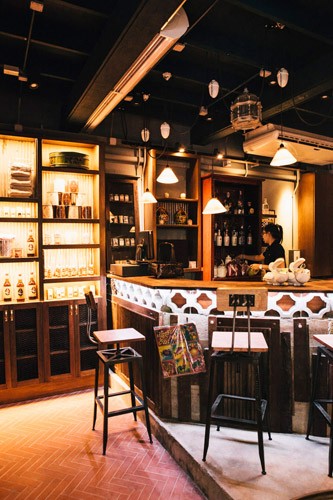 Bangkok
This spot is by the team behind one of Bangkok's most celebrated Thai restaurants, Bolan, and raises the bar when it comes to typical Bangkok pub grub. The dishes are designed for sharing: skewers of moo ping (spicy sober pork) and a plate of the tasty neam (grilled garlic and sticky rice-cured pork), for example. And don't miss out on Chicken Movie: the deep-fried skin of a whole bird served with Sriracha sauce that's a take on street food.
errbkk.com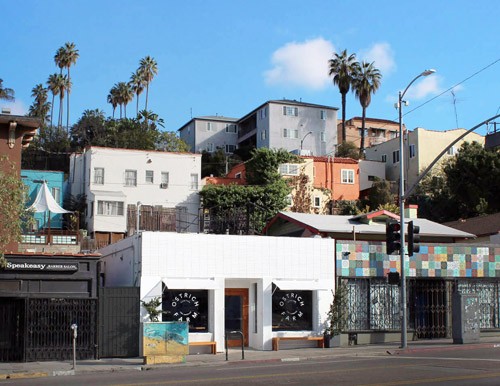 Los Angeles
It's all happening in Echo Park at the moment, a neighbourhood vying for the crown of being the Brooklyn of the West Coast. This 50-seater space, founded by a husband-and-wife team, is sleek and intimate; the food consists of plenty of small plates and finger food, from salt-cod croquettes to clams and mussels on grilled toast. Add in a smattering of heartier plates and an extensive cocktail list and you have all the right ingredients.
ostrichfarmla.com
Copenhagen
Key to success in the restaurant business is understanding how your city likes to dine. Enter Copenhagen-based chef and restaurateur Rasmus Oubaek, who is behind Gorilla, Barraba and the always-packed modern dining hall Pluto.
Oubaek's menu at the latter takes inspiration from France but ramps up the offering for the Nordic palate with generous lashings of the pickled and cured elements. Small plates and charcuterie options feature flavour heroes such as smoky cured meat, robust shellfish, paté and foie gras. The cocktails also pack a punch, further fuelling the lively atmosphere that comes complete with an uproarious sound-system.
restaurantpluto.dk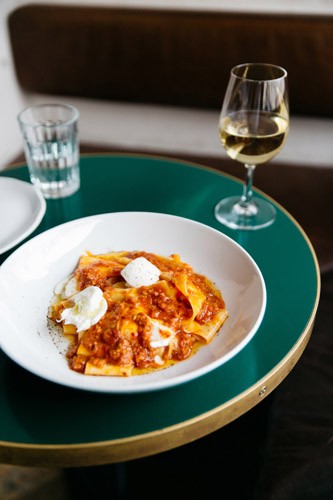 Sydney
Enrico and Giovanni Paradiso, the brothers behind longstanding Potts Point institution Fratelli Paradiso, opened this wine-bar-cum-bistro in 2001. They were inspired by a shared passion for natural wine but the food is hardly an afterthought. As Giovanni puts it, "The wine and food have the same ethos."
As with the brothers' first joint, the food at 10 William Street is Italian, although they allow themselves a bit more freedom here. The menu changes regularly but there are a few constants: pretzels from German bakery Organic Bread Bar served with whipped bottarga (fish roe), and velvety tiramisu. Grab the window table or a perch at the curved bar.
10williamst.com.au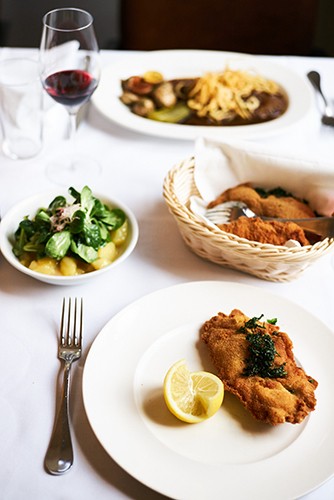 Vienna
Vienna's oldest restaurant is housed in a building that dates back to the 12th century. Meals are served in three gothic and baroque-style dining rooms; the beautiful wooden porch was added in 1872 to reflect Vienna's popular coffee culture.Take a seat in "Beethoven's favourite spot" and let the kitchen spoil you with classics such as prime boiled beef and wiener schnitzel. It's a 20-minute drive from the centre of town but it's well worth the trip.
pfarrwirt.com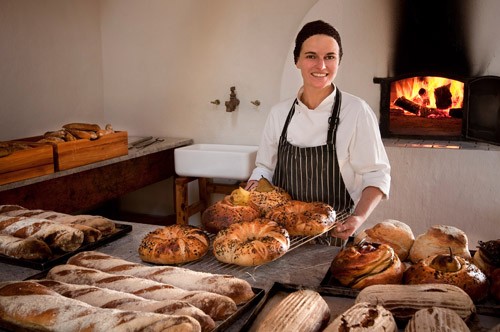 Simondium, South Africa
Consisting of a number of standalone whitewashed cottages and suites, and a manor house that dates back to 1777, Babylonstoren keeps things simple – and is simply superb at most things it attempts. Almost everything at the vineyard-facing farm hotel is produced on site; the wine is made from the vineyards and the bountiful garden supplies the daily produce.
The Greenhouse, a daily garden café that's set next to an airy conservatory, serves salads and sandwiches; and the main restaurant, Babel, dishes out bold, colorful plates made up of seasonal fruit and vegetables. The newly added bakery is now where all of the restaurant's bread is made.
babylonstoren.com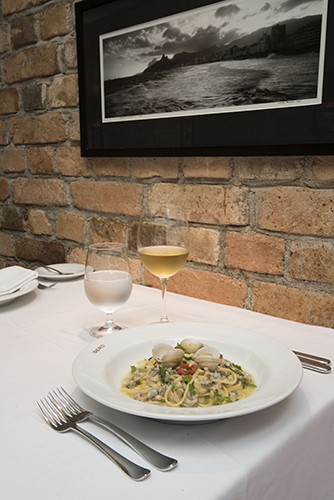 Rio de Janeiro
Restaurateur and hotelier Rogério Fasano decided to bring his lauded São Paulo bistro to Rio in 2002 and, in the process, he raised the gastronomic bar for the city. Step in for lunch on any given day and you'll find yourself brushing shoulders with the city's politicians, TV stars and business leaders.
But Gero does everything in a charmingly understated way. The interior, designed by Aurélio Martinez Flores, features exposed-brick walls and a wonderful indoor tree, while the menu is heavy on classic Italian staples such as lamb shanks and veal ravioli. Our top picks are the saffron risotto with ossobuco and the crushed potatoes with goat's cheese and egg yolk.
+55 21 2239 8158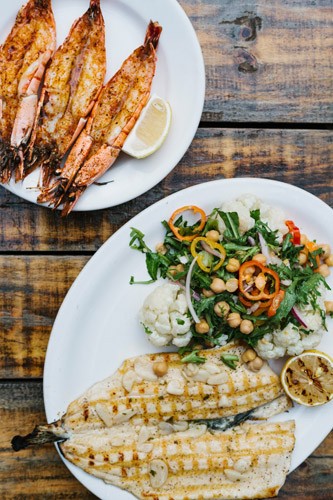 Miami
Over the past few years there's been plenty of talk about Miami's resurgence. And while that means new restaurants springing up quicker than you can apply that tanning-oil spray, it's the ones that manage to stick around that separate the wheat from the chaff.
Step forward Mandolin, a staple since 2009 that transports diners to a fantasy Aegean island thanks to whitewashed walls, fragrant plants and a patio that makes you feel like you're on a European summer holiday. The food is simple and heavy on seafood, mixing Turkish and Greek influences. Settle in for grilled tiger prawns, washed down with plenty of crisp white wine.
mandolinmiami.com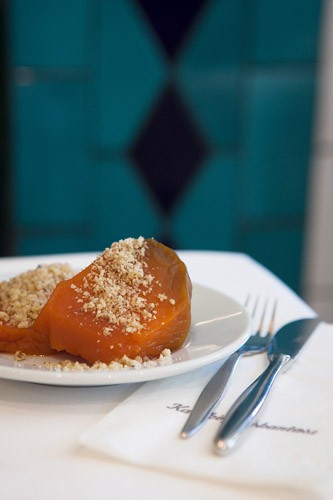 Istanbul
Be it shopkeepers sitting down for soup or architects enjoying a business lunch, you'll find all sorts seated before the white tablecloths here. You'll also spot the city's thespians, an old guard of stage actors and stars from Turkish cinema – they're the ones wearing sunglasses indoors.
The turquoise tiles in the dining room are Turkish quartz and part of a scheme by architecture firm Autoban. Lunch is simple and seasonal; dinner is more elaborate. The place is run by husband-and-wife duo Oral Kurt and Aylin Okutan and is a modern take on the esnaf lokantasi (artisan restaurant). Enjoy hearty Turkish classics such as roast chicken and rice, and puréed aubergine with beef.
karakoylokantasi.com
Montréal
This fine French bistro was founded in 1980 and has become a quiet Montréal classic in the decades since. The menu remains confidently constant: the oeufs dur mayonnaise are a creamy delight as a starter, while the steak tartare or the veal kidneys in mustard sauce are hugely satisfying. Then there's L'Express's attentive, unobtrusive staff, who have become standard-bearers for service in the city over the years. It's easy to see why.
restaurantlexpress.com