Setting out our table / Global
Setting out our table
Stephanie Füssenich /An array of culinary morsels, titbits of food news and a saucy opinion or two from our ever-hungry correspondents and editors.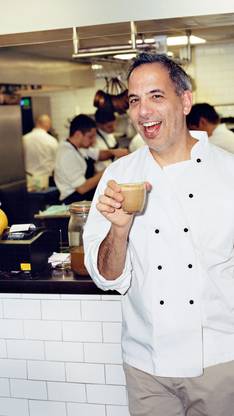 In the kitchen with... Yotam Ottolenghi
Chef
Where: Nopi, London
What: Turmeric latte with almond milk
Yotam Ottolenghi has a cold. It's the reason why, he explains somewhat apologetically, he's sipping a turmeric latte in his London restaurant Nopi. "I'm not sure I'm loving it but I am sure it's good for me," he says, with a momentarily glum gaze.
The Jerusalem-born chef is well known for making vegetables covetable, with crunch and colour and without the abstemiousness or somberness of other renditions (and the odd ubiquity of pomegranate seeds in salads). That said, the notion of eating something because it's good for him is at odds with Ottolenghi's take on food. The reason for his love of vegetables is, it turns out, more prosaic. "I grew up in the Middle East where it's common to eat a vegetarian diet: pulses, grains, seeds and fresh vegetables. I remember that my first real experience of cooking was going to the market and being overwhelmed by the sexiness of [all] the vegetables," he says, shrugging off the suggestion that his highly visual style has changed the way we eat today. "For me that's what food is all about: sensuality. If you forget about the senses you might as well go back 30 years and eat horrible food as fuel."
Ottolenghi's influence spreads far beyond the kitchen in which we're sitting. Not least because of his five cook- books, plus a new restaurant, Rovi, opening in June in London's Fitzrovia. He no longer works regular shifts in his kitchens, though he is a familiar sight to staff. Most mornings, before he heads to his test kitchen in north London, the 49-year-old can be spotted popping into Nopi, checking over food prep and nattering with the sous chef about different ideas and ingredients.
This morning he's taken with the plump yellow squashes piled high on the counter; an enthusiastic discussion ensues about what sort of syrup could best eke out the tuber's sweet, fleshy flavours.
Surprising pairings are something of a hallmark, as is forging a connection between cultures and cuisines on the plate. Sami Tamimi – one of his business partners, who co-authored Jerusalem – also hails from Israel but grew up on the opposite side of the divided city. The pair wrote the cookbook with the aim of highlighting how food can start conversations across deep cultural and political chasms.
"We talk about the hummus wars and the falafel disputes but if you look at food from a different angle and try to look at a bigger picture you see that this is actually something that people have in common," he says. "If people can get together, cook and eat, it's always a good thing." As long as there are no turmeric lattes in sight, of course.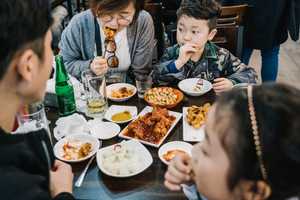 Observation 1
The other KFC
Fried chicken is South Korea's most loved dish. Restaurateurs hoping to capitalise on the world's discovery of Korea's cuisine would do well to include it on their menus.
It's a typical spring afternoon in Suwon, a city south of Seoul. Ancient fortress walls stretch across parkland where children fly kites, a young couple take a selfie and a group of political protesters huddle under a banner held aloft against a crisp-blue sky. As the sun begins to set, the area's residents seem inexorably drawn to a single neighbourhood lit with neon signs and fluorescent lights. They scatter to the dozens of restaurants serving Korean fried chicken, a dish that gives Suwon's "Chicken Alley" its fowl-informed appellation. This busy lane is filled with the sound of sizzling oil and the aroma of spicy rubs in which the vast volumes of chicken that's served here is slathered.
One report has put the number of such joints in South Korea at about 36,000 and noted that the industry's revenue surged to krw3.1trn (€2.3bn), a nine-fold jump from the decade before, which is outpacing the rest of the food businesses. The report also warned of a high turnover in such flighty ventures: half of all fried chicken businesses ended up with egg on their face and closed within three years. Despite this there's a sense of continuity to the feeding frenzy here. Many chicken joints in Suwon trace their origins back to the 1970s, when South Korea first saw mass farming of the birds and cooking oil became widely available.
The arrival of fried chicken can be traced roughly to the US military presence in the late 1940s and 1950s, though the first franchise, Lims Chicken, opened in 1977. Although the exact date of its arrival (like the food itself) is a little flaky, what's clear is the reverence that has made fried chicken the de facto national dish. It's worth considering, as the world falls head over heels for Korean barbecue and kimchi and takes its first sips of soju. Canny restaurateurs mindful of a global appetite for Korean food would do well to consider another staple that the nation has brought to crisp perfection.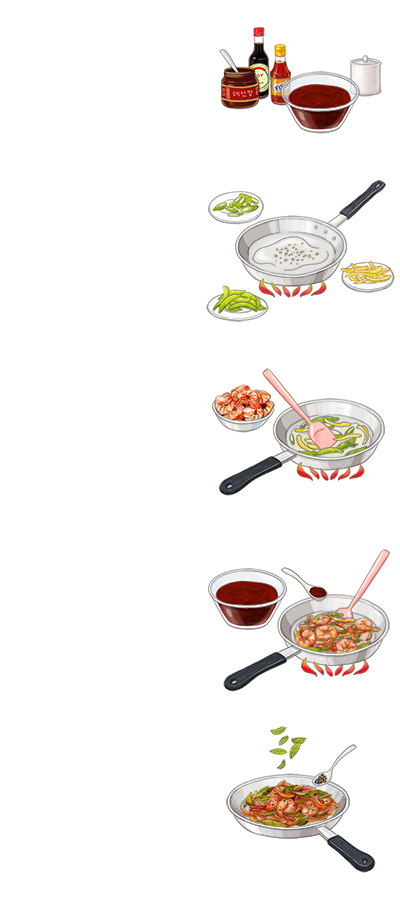 Five steps for...
Tamarind and soy prawns with sugar snaps and red peppers. Good for a simple supper with a kick.
Thailand
1
Get everything prepped and ready to go. For the sauce mix together 1½ tbsps of tamarind paste, 2 tsps of soy, 2 tsps of fish sauce and 1 tbsp of light brown or palm sugar. Slice 1 sweet red pepper in half, remove the seeds and slice finely. Slice 4 spring onions on the diagonal into 1cm pieces and weigh out 100g of sugar snaps.
2
Heat a wok or a large pan over a high heat. Add 1 tbsp of vegetable oil. When sizzling, add 2 finely chopped garlic cloves and a 2cm piece of ginger, peeled and finely chopped. Stir-fry for 30 seconds. Add the spring onion, peppers and sugar snaps and fry for 2 minutes, tossing the pan regularly.
3
Add the prawns and chilli, then stir-fry for 2 minutes, again tossing the pan regularly so that the garlic doesn't catch.
4
Add the sauce, then stir-fry for 1 minute until the prawns are just cooked through and the vegetable still have a little crunch.
5
Serve sprinkled with 25g of toasted sesame seeds and a handful of coriander and Thai basil. Add some fresh chopped chilli too if you like.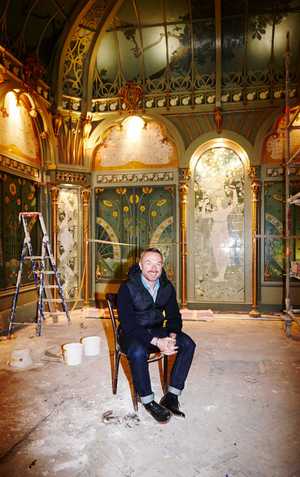 Hot shorts: Dispatches from the dining table
Restaurateur Riccardo Giraudi's meaty empire is a cut above the competition.
"I wanted to educate my customers about new products, to offer them meat as a sommelier may offer wine," says restaurateur Riccardo Giraudi as his polished black brogues kick up dust on the floor of a space destined to become his next restaurant. We're on a building site in the 8th arrondissement, just off the Champs Elysées, and this will be Monaco-born Riccardo's 15th restaurant.
It's one of four under his Beef Bar banner that's mooted to open this year; the others are in Dubai, Mykonos and Riyadh. Riccardo is polished and put-together as he shows us round the vast space to be fixed up by architecture firm Humbert & Poyet. He fits the part of impresario but the roots of his success can be traced back to a humbler origin: a meat-import business founded in 1960. His father, Erminio, was the first to bring hormone-free Black Angus from the US and turn it into a brand while Riccardo was among the first to import certified Japanese Kobe beef to Europe. It's a lucky connection that allowed the young restaurateur access to the best cuts that money can buy.
Riccardo's original Beef Bar in Monaco became an institution after opening in 2005 and as the openings piled up, his staff grew to 300. Despite the expansion, he considers his company a "big-small group" and "wants to keep business at a human scale" for fear of losing touch with what people want from their restaurants.
But the opening in the French capital will be a test of whether Riccardo's skills remain a cut above the rest. The meat-minded restaurateur will be bucking the prevailing tide of meat-light openings as well as attempting to crack the famously fickle Parisian restaurant scene. If he can get the mix right, the rest of this year's openings will be rich pickings for the Monégasque magnate.
Pairing music and drink well is often overlooked. Jazz and whiskey make a good team. Cocktails and disco work. House is fine for the dance floor. Try a schooner and Scandipop to keep toes tapping.
Would you rather be a physicist or a barista? For young Aussies it's a no-brainer. A study in New South Wales found that more children want to be a barista than a physicist or engineer. It shows the depth of the nation's affection for coffee but also a commitment to good service. Coffee culture is a premier soft-power export and why many London, New York and Paris cafés are filled with Antipodean twangs.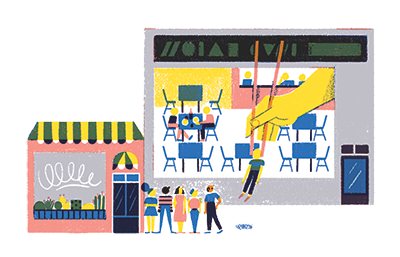 More to the point
By Sean McGeady
If you opened your preferred Sunday supplement to find a spread on a hot new seven-seat Soho diner, whose chef went on a six-month voyage of discovery to decide on the five herbs used throughout his four-dish menu, which features impossibly local produce (he nicks it from your garden at night) cooked in his 3 sq m kitchen (it's just a camping stove and a saucepan), would you be surprised? While it's true that the race for regional produce and more exclusive spaces has led to stellar spots such as Tokyo's Blind Donkey and New York's Okonomi, a city cannot be serviced by small restaurants alone.
London's answer to this overcooked trend is Centre Point. The transformation of the 33-storey office tower on Oxford Street into luxury homes will also deliver of seven new – and vast – dining spots at the base of the building. Italian firm Vapiano, dim-sum doyen Din Tai Fung (a monocle favourite) and Streat Market, a new venture from the US team behind Sushisamba, are all going big. Vivi, a new venture from London catering company Rhubarb, will be the largest of the new openings, occupying a space of more than 120 sq m with some 290 covers, but all are on a pumped-up scale.
London restaurateur Oliver Peyton opened the Atlantic Bar & Grill in Piccadilly in 1994, a time when large-restaurant dining was also having a moment. He sees Centre Point as an interesting return to a tried-and-tested idea. "The London restaurants scene is in constant transition," he says. "There is a market for large restaurants in London. Queuing for kimchi is not my idea of a night out. With the way London is now, I think we're going to return to a greater field of hospitality. People are feeling unsure again and restaurants need to respond to that and make people feel welcome."
Set to reopen this September, Centre Point could, mercifully, offer respite from endless queues and elbow-to-elbow seating that have come to define dinner in nearby Soho. When it comes to portions, kitchens and elbow room, size matters – and sometimes bigger is better.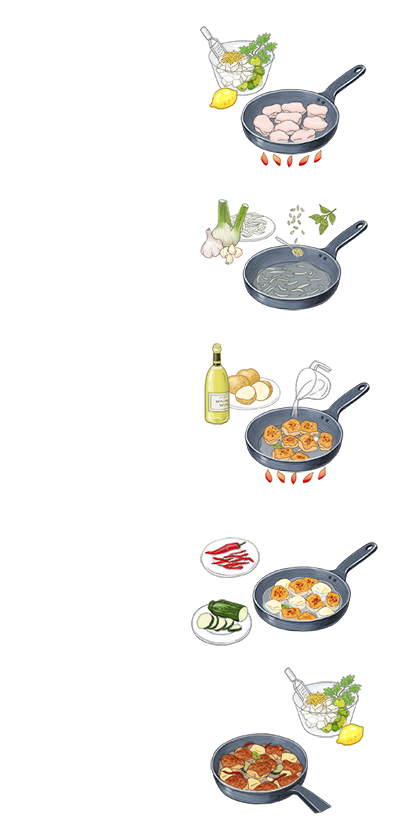 Five steps for...
One-pot chicken and summer vegetable stew. Comfort eating isn't just for chilly weather.
Greece
Recipe: Lizzie Harris
1
Mix together the zest of 1 lemon, a handful of chopped parsley, olives and 100g of crumbled feta. Set aside. Place 8 bone-in, skin-on chicken thighs skin-side down in a roomy hob-to-oven pan. Cook over a gentle heat until the skin is golden and crispy, about 12 to 15 minutes. Remove to a plate.
2
Preheat the oven to 180C. Add 1 tbsp of olive oil to the pan. Throw in 1 chopped onion and 1 chopped fennel bulb, add a splash of water and cook slowly until caramelised, about 10 to 12 minutes. Add the cloves from 1 bulb of garlic, 1 tsp crushed fennel seeds and a few sprigs of oregano.
3
Add 400g of halved new potatoes to the pan and top with the chicken pieces. Pour in 150ml of wine and 500ml of stock. Bring to the boil and simmer for 10 minutes.
4
Snuggle 1 sliced, deseeded red pepper and 2 chunkily chopped courgettes around the chicken. Season and transfer to the oven for 45 minutes until the chicken is cooked through and nicely golden, all the vegetables are tender and the sauce is reduced.
5
Serve scattered with the parsley, lemon, feta and olive mix.
A post-work drink with...Cecilie Manz
Industrial designer
Where: Admiralgade 26, Copenhagen
What: Velich TO, a blend of chardonnay, sauvignon and welschriesling
"I have a thing with white wine," says Cecilie Manz as a waitress pours a splash of chilled Austrian white for her to taste. "It has to be crisp." The industrial designer lifts her Zalto wine glass to her lips. Fortunately, the chardonnay-sauvignon is just that.
Looking around the high-ceilinged Admiralgade 26 restaurant, Manz explains that the spot's proximity to her office in downtown Copenhagen means she can often be found here after work. Manz was raised in the north-western Odsherred region by ceramist parents and now feels that being in the middle of the action is important.
That Manz, whose thoughtful creations are hailed as exemplary Danish design, could ever feel anything but part of the in-crowd is surprising. Since founding her studio back in 1998, the 46-year-old has designed for the likes of Fritz Hansen and Lightyears, all while carving out a simple, fuss-free look that has captured a moment in a market desperate for pared-down, Nordic-inspired furniture. The world has noticed: this year she was tapped by Parisian trade fair Maison & Objet as designer of the year.
"I think it's important that you sharpen yourself," she says of her approach to design. "Say, 'OK, now I know how to do this,' and not be afraid of being a specialist. Because the idea that we should all be good at everything? It's bullshit."
That said, Manz is more than capable of covering new ground: she recently worked with Bang & Olufsen on a speaker project. But it did challenge some of her tightly held convictions. Committed to creating objects that last for years, Manz found her blue eyes widening when B&O's marketing team discussed discontinuing products that underperformed on sales. She says that the biggest change to the industry has been the shorter life cycle of products. "Does it need to go that fast?" she muses, taking the last sip of wine. "We should consider the long-term." A challenge best considered, it turns out, over another glass of Austrian white.
A rosé with...Tiina Alahuhta-Kasko
CEO, Marimekko
Where: Sushibar + Wine, Helsinki
What: 2016 Rosa de Azul y Garanza
"I like the fact that it's run by young and creative people," says Tiina Alahuhta-Kasko, the CEO of Finnish brand Marimekko, as she folds herself into a chair in Helsinki's Sushibar+Wine. The 36-year-old could be talking about her own company but it's the wine bar's praises she's singing: like so many spaces across the Nordics, the spot is sparingly done but, thanks to a few additions of bright Marimekko prints, it emanates a cheerful air.
Stalwart Finnish design firm Marimekko has a long history of brightening the mood. The brand was born in the postwar years after the Nordic nation suffered heavy territorial and human losses and ended up as one of Europe's poorest countries. Marimekko's bold patterns and bright, floral fabrics were, the founder Armi Ratia believed, an antidote to the gloomy atmosphere that abounded. "Our mission has always been to bring happiness into people's lives," says Alahuhta-Kasko, taking a sip of rosé.
When Alahuhta-Kasko started as a summer intern 16 years ago, she never dreamed of becoming CEO. But the way Marimekko treats its employees and the values it believes in – pragmatism and practicality – resonated strongly with her from the off. So she never left, working her way up through roles in sales, marketing, design and public relations before becoming head of global PR and then chief executive in 2015. "I walked through doors I never planned to walk through," she says.
Today the company's designs are used to tout Brand Finland. The florid Unikko pattern is aboard Finnair's aircraft (and even, occasionally, on its livery) and its homeware can be found alongside brands such as Arabia and Artek in most Finnish embassies around the world. Now Alahuhta-Kasko's vision is to expand the business beyond Finnish borders. "We're opening 10 to 15 new shops and shop-in-shops this year, most of them in Asia," she says. The brand has found a loyal fan base in Japan, its biggest market outside of Finland, which Alahuhta-Kasko attributes to the distinct playfulness of the designs.
A strong believer in bricks and mortar, Alahuhta-Kasko is also overseeing a revamp of Marimekko's existing shops. "In our increasingly digital world, the need for human interaction and dialogue arises," she says. "An in-shop experience that offers a great personal service is our focus."
It's a sentiment that many a retail chief might harbour. But ensconced in the cosy Helsinki bar, chatting over drinks, Alahuhta-Kasko's point about face-to-face interaction sounds less like a sales pitch and more like a sensible suggestion for putting our digitally dependent world to rights.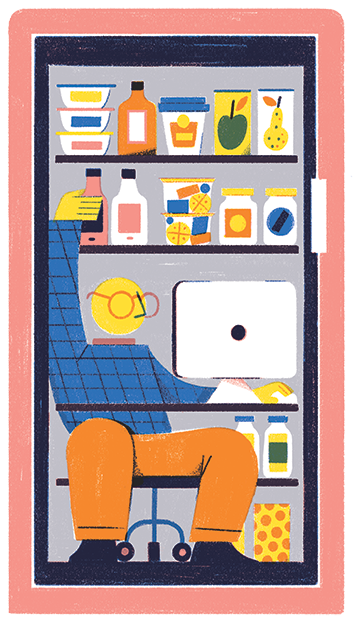 Swipe and eat: the rise of smart fridges
By Emily Rookwood
A new crop of food start-ups are eyeing your lunch as the race for smarter fridges, of all things, speeds up. "Our goal is to free people from mediocre food in the workplace," says Daniela Steiner, co-owner of Felfel, a Swiss firm that kits out offices in Switzerland and Lichtenstein with special refrigerators. With a swipe of a fob, some 25,000 workers can now order food prepared by family businesses to be deposited in sleek wood-clad cooling cabinets come lunchtime. And Felfel isn't alone. In France, where the average lunch break has shrunk from a Gallic one-and-a-half hours to just 30 minutes, Manger-Nu! is offering a similar set up with its pastel-coloured fridges, given form by Belgian designer Ramy Fischler.
Fischler explains that monitoring consumption makes it possible to restock popular dishes and track the habits of each office. Ultimately, he suggests, it could reduce food waste and connect consumers to local firms. But this convenience shouldn't replace a noontime saunter, afternoon coffee run or trying somewhere new. Food from smart fridges? Why not. Just take it with a pinch of salt.
To hear from the founders of Felfel and many more, come to our annual Quality of Life Conference in Zürich this June: conference.monocle.com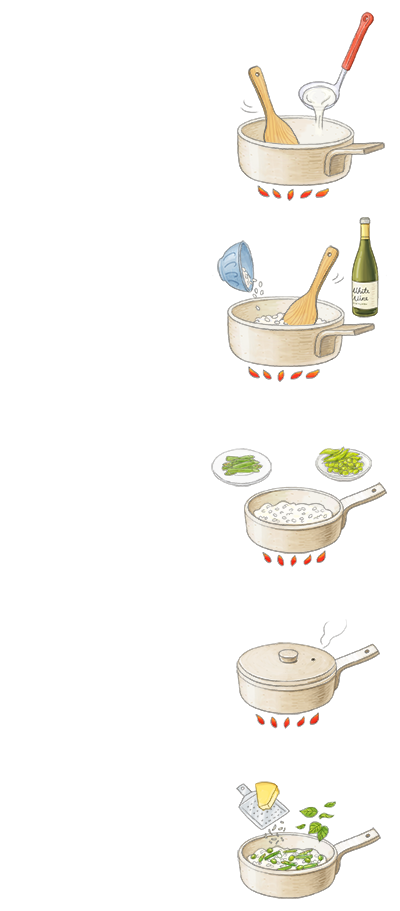 Five steps for...
Risotto primavera. A vibrant rice dish popping with flavour.
Italy
1
Heat 1 litre of chicken or vegetable stock in a saucepan until boiling, then cover. Heat 25g of butter and 1 tbsp of oil in a heavy pan. Sauté 3 finely chopped shallots and 1 chopped clove of garlic for 3 minutes.
2
Add 250g of risotto rice and stir until the grains are glistening, about 1 minute. Pour in 125ml of wine and cook until completely absorbed.
3
Meanwhile bring the stock back to a gentle simmer. Add it to the rice a ladleful at a time, stirring until completely absorbed before adding the next ladleful. After 12 minutes add 400g of trimmed chopped asparagus and 100g of fresh podded peas and cook for another 4 to 5 minutes, until the liquid has been absorbed and the rice is just tender but still has a little bit of bite.
4
You should have a little bit of stock left (if not, add 100ml of hot water.) Add this last ladleful of the stock and stir in 25g to 50g of butter (to taste), 75g of finely grated parmesan, and the finely grated zest of 1 lemon, a handful of torn basil leaves and some seasoning. Cover and allow to sit for 3 to 5 minutes.
5
Check seasoning and serve, sprinkled with some extra basil and parmesan.
Recipe: Lizzie Harris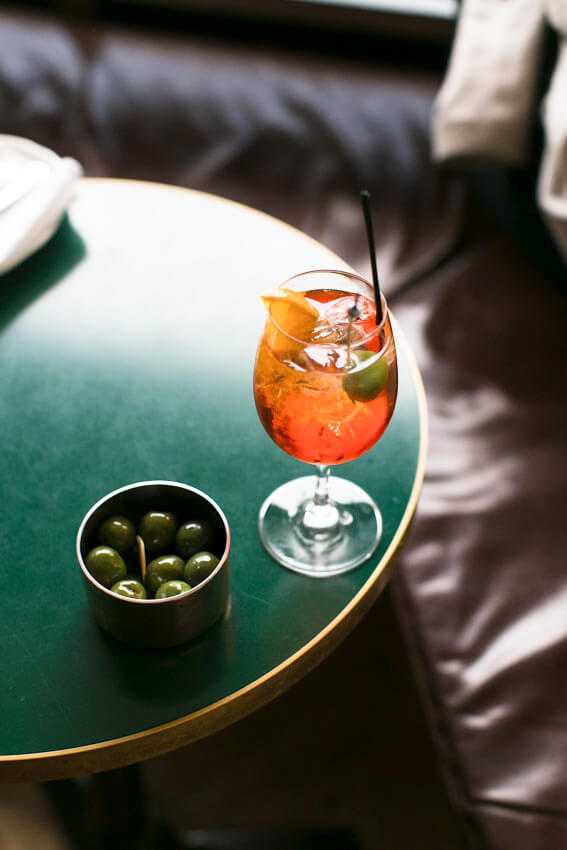 This summer it's all about the Negroni. This gin-vermouth-Campari belter from Florence sits in the "heart-starter" category: it will get a tired drinker into the swing of things, especially if it's lunchtime. Have three, maybe not four, as your dinner will be in the dog and you in the doghouse when you get off the boat to Peru you thought it would be good to get on at some point last night.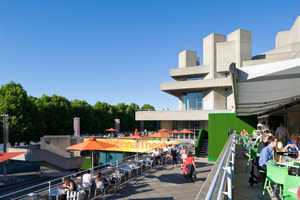 Who doesn't love a g&t during the interval? Well, it turns out theatres are enjoying the F&B returns as much as patrons. Income from concessions, the bookshop, parking and the like made up 14 per cent of London's National Theatre's profits last year. "In New York we don't go to the theatre to have a drink but in London the interval ice cream and wine is a thing," says critic Matt Wolf. We'll drink to that – just hold the ice cream.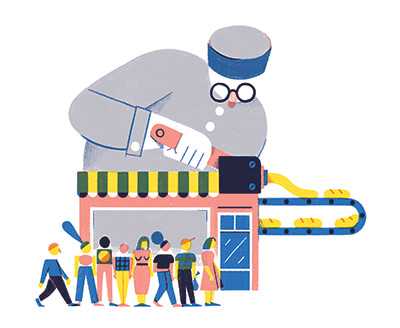 The health-conscious have been bypassing the breadbasket of late but two international bakery chains are showing that there's still dough in dough. Istanbul's Simit Sarayi opened in 2002 and within two years had 18 outposts; it now has branches in the Netherlands, the US and London, where the taste of home is popular with Middle Eastern émigrés. Danish group Ole & Steen has grown swiftly too: the chain has seven UK spots and is hamming up its cosy credentials to shift its pastries and bread. In spite of scaremongering about the waist-widening effects of carbs, the fortunes of bakeries are rising fast.
Keep this to yourself
By Josh Fehnert
Social media has made us all a tad self-conscious.We're bombarded by highlights of other people's holidays and, more than ever, their food. Far from being a place in which to escape with a friend, lover or confidant, restaurants are increasingly settings for impromptu photo shoots; places in which to snap and be seen.
Eating out has become the cherished currency traded online among show-offs and so secret places – the ones you keep to yourself for fear of ruining – are few and far between. So in this era of free marketing as most restaurants court customers for clicks and strive to be "liked", it's surprising when a restaurant spurns the offer of publicity. This was the case when we popped by to bestow the offer of a restaurant award on one of our favourite Tokyo joints.The team heard us out then politely but firmly declined.
As it transpires we needn't have worried about taking our Tokyo favourite public. The polished team behind the place have plenty of customers (our editors are regulars) and strive to serve them rather than be written about. It's humbling and highlights the restaurant's attitude of eschewing tricks and gimmicks in favour of warm hospitality, which seems so absent in images of plates on the internet for others to coo over.
Sometimes it's good to have a few secrets, to head to a restaurant where people don't have their phones out and about which everyone isn't already raving. It denotes a confidence that we should think twice before betraying. For a full rundown of other, less bashful joints, do tuck into our fourth annual celebration of the Monocle Restaurant Awards, starting on page 147. Expect old classics and newcomers with the chops to impress.
The biscuit barons: Snacks are big business around the world and every nation has its favourite.We meet the biscuit brands that are making more than crumbs by popping a hand in the cookie jar.
Pladis
Turkey
Founded: 2016
CEO: Cem Karakas
Revenue: tl14.3bn (€2.9bn)
Most popular biscuit: McVitie's Digestive
Accolade: Official purveyor of Godiva chocolate to the Belgian royal court
Brits may feel despondent to learn that the nation's favourite biscuit, the McVitie's Digestive, is owned by a Turkish firm. In 2016, United Biscuits was bought for £2bn (€2.3bn) and placed under new confectionery arm Pladis by parent company Yildiz Holding. But Pladis knows how much the UK enjoys a good biccy: 99 per cent of households reportedly buy them and the past two monarchs even ordered wedding cakes with a McVitie's biscuit base. So the Istanbul-based firm has opted for continuity and kept the 1892 recipe firmly in place.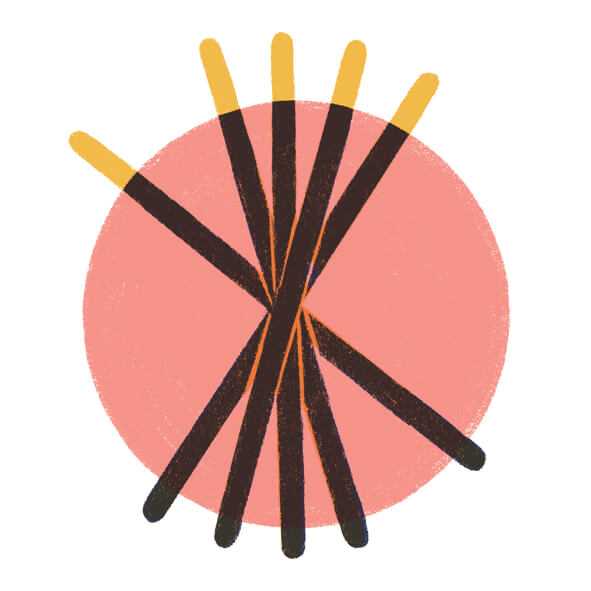 Ezaki Glico Co
Japan
Founded: 1922
CEO: Katsuhisa Ezaki
Revenue: ¥354.4bn (€2.7bn)
Most popular biscuit: Pocky
Accolade: Granted its own national day (11 November) by the Japan Anniversary Association in 1999
Ezaki Glico is by no means Japan's biggest confectioner (the likes of Yamazaki Baking Co has triple the revenue) but it's the most iconic. The family-owned confectioner's chocolate-coated Pocky biscuits have been a part of sweet childhood memories since 1966. But the Osaka-based company aims to be a global competitor and in 2014 announced plans to raise Pocky's revenue to $1bn (€813m) by 2020: a feat no Asian snack brand has yet achieved.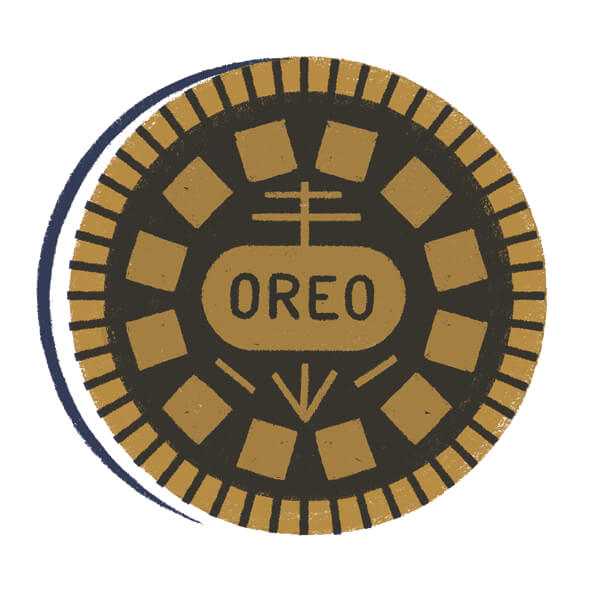 Mondelez
USA
Founded: 2012
CEO: Dirk Van de Put
Revenue: $25.9bn (€21.1bn)
Most popular biscuit: Oreo
Accolade: Oreo is the world's bestselling biscuit
While parent company Kraft has been around since the 1920s, Mondelez only launched in 2012 as the conglomerate's confectionery arm. Among the Illinois-based producer's brands are Cadbury, Toblerone and Oreo. In 2017 the cream-stuffed confection raked in $674m (€550m) in the US alone and is currently the world's most popular biscuit, though briefly eclipsed in 2011 by India's Parle G. Developed in New York in 1912, the Oreo was a copycat of the Hydrox cookie, which, long dethroned, is now incorrectly identified as the imitator.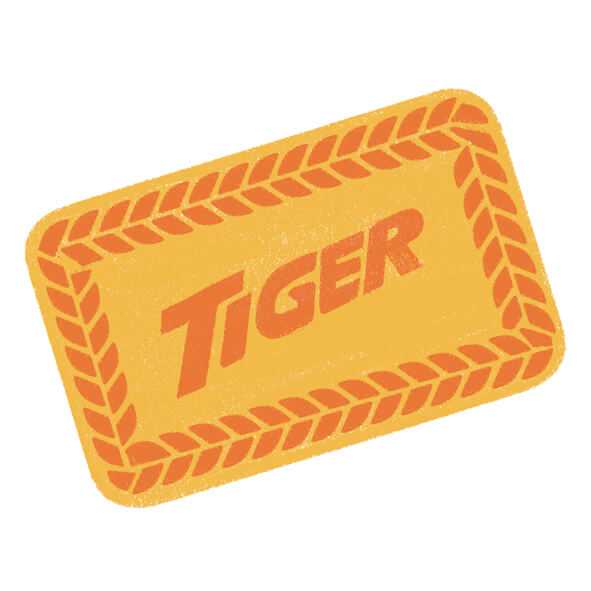 Britannia Industries
India
Founded: 1892
CEO: Nusli N Wadia
Revenue: inr86.8bn (€1.4bn)
Most popular biscuit: Tiger
Accolade: Official supplier of biscuits to India's army during the Second World War
The Kolkatan bread, dairy and biscuit manufacturer is part of one of India's oldest conglomerates: the Wadia Group, established in 1736. Britannia is a pioneer in India: it was one of the first producers of sliced bread (at the time the best thing since biscuits) on the continent and recently introduced a "cake-biscuit". The company has become a staple across the country, not least thanks to something called a Tiger biscuit. It's trailing behind Parle G, the country's biggest biscuit-maker, but still has bite with 32 per cent of India's biscuit market.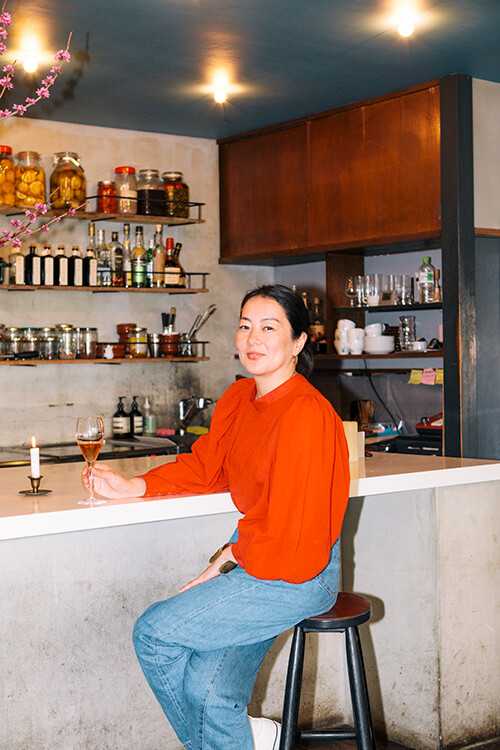 In the restaurant of...
Yuri Nomura
Chef
Where: Eatrip, Tokyo
What: Ernst Triebaumer Urwerk rosé
Yuri Nomura is one of life's multitaskers. First there's her restaurant Eatrip, a bucolic set-up in a wooden house with a leafy garden moments from the madness of Harajuku in Tokyo. Then there are the books (her two new releases are on Japanese cooking and Tokyo restaurants), the magazine columns, the documentary-making and the TV appearances as well as the catering business and cooking events. It sounds like a punishing schedule.
On the day we meet for drinks, a cooking class hosted by Nomura's mother (a teacher of 35 years' standing) is coming to an end just as a group of florists arrives for instruction from the small flower shop that sits at the front of the restaurant. A vegetable seller pops in with a box of white radishes and prep is already underway for the evening service. Chatting while she sips a glass of Ernst Triebaumer natural rosé from Austria, Nomura looks anything but stressed, apparently oblivious to the flurry around her.
Nomura serves natural wine at her restaurant, a trend she nurtured from its early days. "Japanese people love everything fermented – natto [fermented soy beans], pickles and so on – so maybe that's why natural wine suits our taste," she says, taking a sip. Her food is similarly natural, sourced from small producers she personally knows. Cynics may have grown weary of the farm-to-table scene but it's easy to forget how much the concept has transformed the way we think about food; Nomura was one of its pioneers in Tokyo.
The restaurant is the cheery heart of Nomura's business. Meetings take place around its wooden tables and visitors will be offered Japanese tea or a cup of coffee – she always has some interesting beans in her cupboard. Writing, however, has to happen somewhere else, usually in a café. Cooking remains central to everything she does. "The main pillar is food and that won't change," she says. "It's my passion."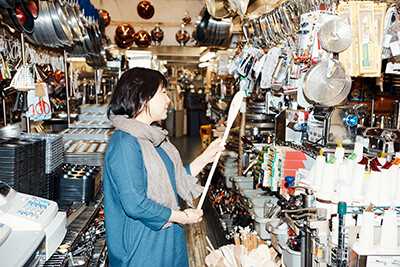 Observation 2
Behind the scenes
Few New York restaurants would be able to function without the Bowery's family-owned supply shops.
The Bowery, in Manhattan, is one of the oldest roads on the island. Although its down-and-out dive bars and flophouses have all but vanished, a small cadre of catering supply companies have stood firm. A quick walk through the gentrifying neighbourhood reveals a mix of smart neon signs, gaudy yellow awnings and shabby shopfronts touting everything from ovens and sinks to spatulas and saucers in varying sizes and shades. There are 20 or so catering suppliers between Houston and Kenmare Street alone.
Elsewhere, the now-closed CBGB club has become a high-end clothing shop and come autumn a new Ace hotel will bring bright young things to the neighbourhood of shoe shops, techy start-ups and art galleries. The close-by restaurant hubs of Soho and the Lower East Side, however, have somehow kept this slice of old New York intact. Maiko Kyogoku, owner of Japanese restaurant Bessou on Bleeker Street, is just a minute away from her supplier of choice, Chef Restaurant Supplies. Just back after one of her many last-minute pre-service runs, she says the supply shops are "one of the biggest perks of being here. The Bowery is still the life source of the city's restaurants."
Across from the steel-and-glass façade of the New Museum sits Bari Restaurant & Pizzeria Equipment, one of the oldest shops on the Bowery. "The area changes every so many years," says owner Nick Bari. "It went from the derelicts to the drunks, to the sailors, to the sailors who became drunks, to the drug addicts, to whoever is out there now," he says.
While Bari may be confident of his firm's future, the hum of construction and smartening up of shopfronts is hard to miss. Carl Saitta, owner of Rogers & Sons, a supplier run by two brothers and a brother-in-law that opened in 1950, acknowledges that the future may be rocky. "There isn't a new generation to back up the shops," he says. "The ones that are left own their buildings."
But Kyogoku is still upbeat. "I know too many people frequenting the Bowery suppliers," she says. "The world is changing but the restaurant supply shops aren't."