Residence 1: Red architecture / Hamilton
Barn again
Living in a humble rural structure needn't be rustic, as this modern New Zealand interpretation proves.
Perhaps after being charmed by meadowed hills, dense forests, a wild stretch of beach or even good local schools you have been won over by some bucolic idyll. So you look in the window of a rural estate agent and your heart sinks. In the UK, for example, you will be faced with bungalows designed for the infirm, cottages with ceilings so low that even a hobbit would bang its head and country piles whose air of rot and damp shines through even in a photograph. Where are the houses that look right for the setting but have a contemporary air?
In order to design a home that's affordable, fit for purpose, easy on the eye and sustainable, taking the vernacular route is often the best bet. Low-cost houses need not mean low design impact, especially when you have traditional architecture on your side. And a template for the future can be found in Hamilton, the centre of New Zealand's dairy industry. In the gently rolling countryside, Red Architecture's Tane Cox has designed a house for a young family that is practical, economical and thoroughly inspiring.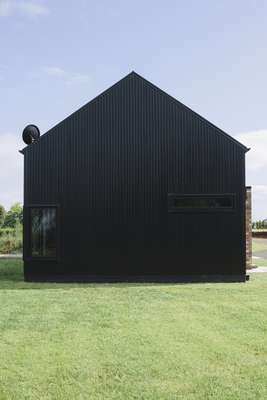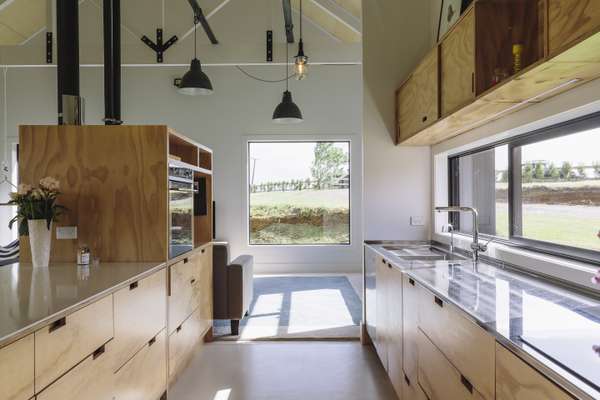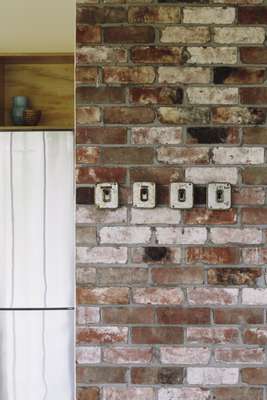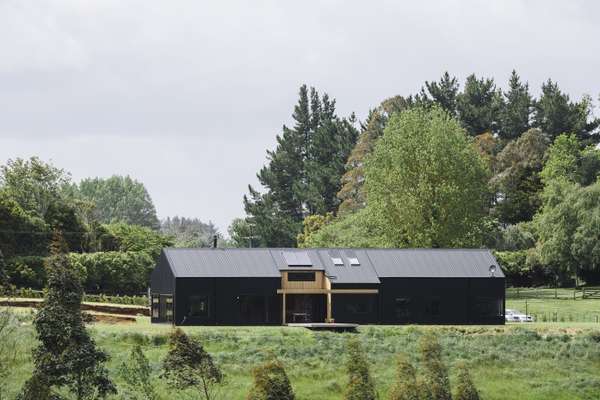 The clients had a lovely site but a small budget. They needed room for both their family and landscaping business to grow but didn't want an ordinary house. Cox turned to local architecture for inspiration: the pitched-roof barns clad in corrugated steel that dot the countryside around the North Island. They are durable structures that are inexpensive and fast to build. "I've always had an interest in the humble farm barn," says Cox. "Barn typology can take on a variety of forms depending on the site influences and type of farm it serves. It brings an honest aesthetic."
Cox flattened the site then placed two pitched roof structures around the driveway: a smaller one to be used as a garage and studio, and a larger one to house bedrooms and living areas. Materials are robust and cheap but used cleverly and with attention to detail. "Steel cladding, bricks, cedar and concrete are all fantastic natural materials that can be applied in so many different ways," says the architect.
All of which would still look like a barn if Cox hadn't sliced through the middle of the house with an enclosed timber deck that extends like a jetty out into the landscape. This splits the house in two: living areas and bedrooms on one side, more functional spaces on the other. It brings light into the centre of the home and invites its owners to head outdoors.
Fundamentally it's the dramatic structure that makes this particular house sing: it could look good anywhere, belying its humble roots in the New Zealand countryside. "Simple form can already be found everywhere. How you detail it and reflect the environment it sits in will always be the key to making it work," says Cox. "But the idea is straightforward: creative yet pragmatic."