New media hub: Adelaide / Adelaide
Screen idol
Hollywood take note: this sleepy South Australian outpost has been quietly building a critically lauded film industry from the ground up.
A plucky new film star is rising from Australia's south. Adelaide, with its small-town ease, handsome natural features and surprisingly innate creative flair, is proving fertile ground for independent film production. This year 52 Tuesdays, a meditation on transgender issues, took a directing award at Sundance Film Festival and fright-fest The Babadook impressed at the British box office. These successes reflect a local film-making trend towards strong ideas and thrifty production, veering away from the budget challenges that film faces globally. So says Richard Harris, CEO of South Australian Film Corporation (SAFC). He likens the local scene to Oregon in the US: a haven for emerging film-makers where small budgets don't restrict ambition.
"What you get in South Australia is absolute value on screen for every dollar that you spend," says Harris, who has steered the government body at the centre of the region's film and television industry since 2007. "You have easy access to exceptionally diverse locations and you have talented local crews that are willing to get down and dirty to get your film made."
Whether it's providing a post-apocalyptic desert for Guy Pearce to motor through in Rover or transforming a nearby nudist beach into a Turkish First World War battleground, Adelaide and its surroundings boast immense low-cost opportunities for film-makers.
"Here in the Goodman Building we've been able to recreate the Telegraph office in London circa 1914," says assistant director Travis Kalendra on a busy set in downtown Adelaide. "We're shooting Changed Forever – a docu-drama for the History Channel – and so far we've replicated rural Australia, Egypt, England and even Hollywood in the surrounding areas."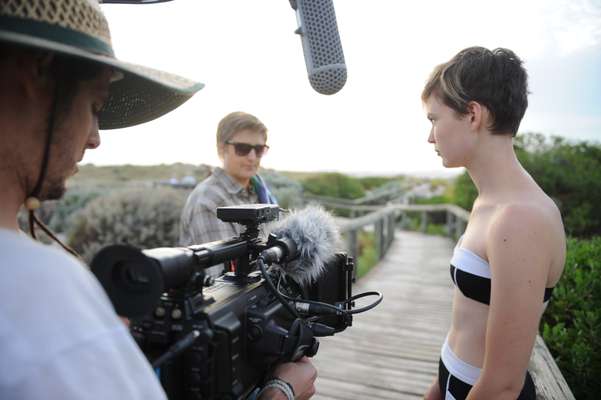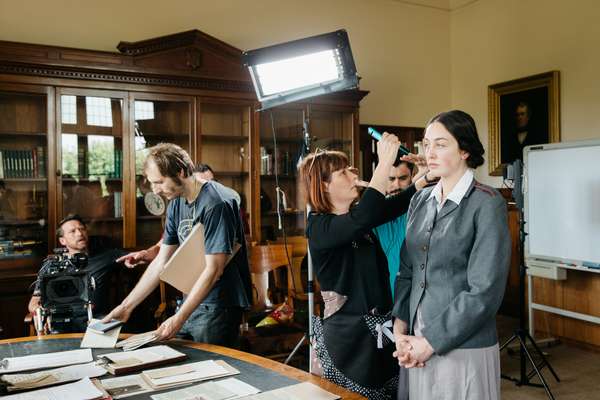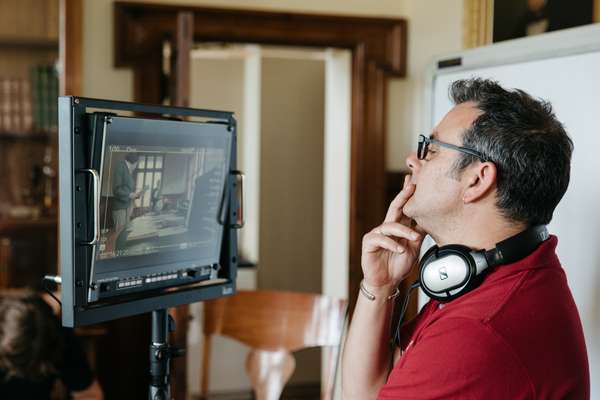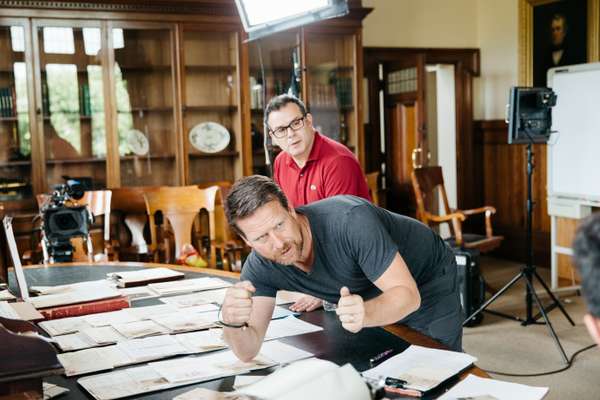 On top of its natural assets and historic architectural fabric, South Australian film's trump card is Adelaide Studios. The AU$43m (€30m) facility was established by the local government in 2011, aiming to turn the city into a world-class destination for film and TV production. So far it is on track with revenues leaping almost 50 per cent to AU$73m (€51m)from 2013 to 2014. Greater diversity in film work is an added sweetener.
"We've played to Adelaide's advantages: knowing that it works best in the niches rather than just trying to be another Sydney or Melbourne," says Harris. Film-makers here are provided with tailor-made experiences and, often, generous incentives.
Beyond all the state-of-the-art technology, it's the in-house talent that gives Adelaide Studios its buzz. The offices are packed with small production companies where subsidised rents and a well-curated tenant mix plays to everyone's advantage. In turbulent times for independent film, SAFC is playing the long game, investing in its future by nurturing grassroots talent.
"We would have been making films in Adelaide regardless but we wouldn't have made 52 Tuesdays without SAFC," says director Sophie Hyde, an Adelaide Studios tenant whose first feature film was enabled through AU$350,000 (€245,000) from SAFC's low-budget initiative FilmLab. "I felt like we were actually being told to make something different, which is a huge gift."
Hyde is one component of Closer Productions, a collective of young Adelaide film professionals brought together through the FilmLab programme. Based at Adelaide Studios they are riding on what Hyde describes as a ripple effect stemming from this government drive to increase production in the region.
Having had its flirtation with feature films, Closer Productions is currently eyeing international backing for upcoming pictures. Co-director Bryan Mason says that while Adelaide has always been a great destination for film, there's a new energy about the place that he's relishing.
"Over the past few years there has been this feeling of critical mass where we are feeding off each others' work and pushing each other," he says. "I can only see more people gravitating toward this industry."
With this growing community backed by a savvy local government and spurred on by the quiet determination that comes with Adelaide's underdog status, one can only be optimistic about the next generation of film-makers shaking up their industry.