Defence gamechangers / Global
Boat of confidence
From gunslinging to ground coverage, these are the military innovations set to help keep the world's borders in check.
1- The new creators of the UK's supply ships
South Korea
Daewoo's construction of ships for the British military could signal South Korea's coming of age as one of the world's leading defence manufacturers. The company is due to deliver four new 37-tonne tankers to the Royal Fleet Auxiliary by the end of 2016. The ships will supply the Royal Navy's fleet of warships with fuel, food, water and ammunition, increasing British strike capability.
The Tide-class tankers were designed by BMT Defence Services in England but the £452m (€564m) contract was awarded to the South Korean manufacturer in February 2012. It was seen as a snub for the British shipbuilding industry and widely criticised by trade unions. But the bottom line is that South Korea will deliver on time, on budget and without fuss, which is not the typical experience with British shipbuilders.
The UK government has been unrepentant, pointing out that British companies will benefit from up to £150m (€187m) of associated spending on key equipment, systems, design and support. It would still be some leap for the British government to build warships offshore but this will be a useful test exercise.
The double-hulled vessels will have flight decks capable of carrying Merlin or Chinook helicopters in keeping with the existing Royal Fleet Auxiliary fleet. At more than 200 metres in length, each ship is as long as 14 double-decker buses and can pump enough fuel to fill two Olympic-sized swimming pools in an hour.
Completion of the contract will mark the culmination of Britain's first foray into the foreign military shipbuilding market for 70 years. The tankers will enter service shortly before the UK's new aircraft carrier, HMS Queen Elizabeth, sets sail in 2018.
It was an endorsement of South Korea's competitive reputation and a similar contract with the Norwegian navy followed for Daewoo, thanks to Royal Navy support. Separately, another South Korean shipbuilding company, Samsung Heavy Industries, will build three Arctic tankers for oil company Gazprom in a deal worth almost €360m.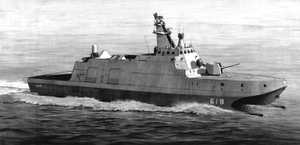 2- The 'carrier killers' aiming to take on China
Taiwan
Taiwan's newest ship is a direct response to China's growing navy. Dubbed a "carrier killer" by local media, the Tuo Jiang is expected to be deployed on its inaugural operations as the first of 12 new stealth ships built under the Hsun Hai (Swift Sea) programme.
More important than the vessel herself are the missiles it will carry: the supersonic Hsiung Feng iiis (HF-3S). A single missile would not be enough to sink an aircraft carrier but these corvettes are designed to operate in numbers, swarming a target at speed and exploiting a low-radar signature to get in close.
Taiwan tends to avoid referring to China as the enemy – president Ma Ying-jeou has spent the past few years easing cross-Strait tensions – but it was no coincidence that Taiwan revealed this weapon on the same day that China launched its first aircraft carrier, the Liaoning-Varyag.
The manner of the announcement was uncharacteristic, too: a billboard at a defence expo mocking up the Liaoning-Varyag under attack from HF-III missiles. Usual diplomatic subtleties were expended with; likewise with the "carrier killer" description used by Taiwan's media. While the phrase is unlikely to find its way onto any official government literature it is a political message that the government is only too keen to promote.
Taiwan has always been wary of relying on US support. Though it has been a steadfast Taiwanese ally, Taipei knows there is no guarantee of that back-up if China ever attacks. The Tuo Jiang will sail in crowded Southeast Asian seas. China, India, Japan, Australia, Philippines, Indonesia, Vietnam and South Korea are all competing for faster, more potent navies. Central to this strategic positioning is the ongoing dispute over ownership of the Senkaku Islands, under Japanese control but barely 150km from Taiwan.
Far more than just an insurance option, HF-3 operates as a highly impressive demonstration of Taiwanese technology, too.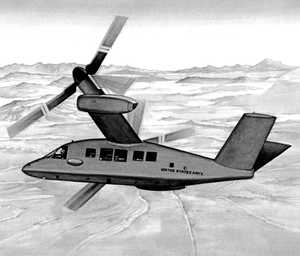 3- The next generation of high-speed helicopters
USA
The race is on for the next generation of high-speed helicopters as manufacturers look at ways to go further and faster. Bell Helicopter-Textron and Sikorsky-Boeing are competing to build demonstration models for the US army by 2017. The winning design will be developed into a medium-lift helicopter to replace the Black Hawk in the mid-2030s. It must be able to reach speeds of 230 knots, fly at altitude and in hot temperatures, and carry at least 12 troops.
Bell is aiming to build on in-house technical know-how by developing a newer version on its tilt-rotor V22 Osprey, the V-280 Valor. With a focus of greater manoeuvrability, Bell claims this aircraft would have the range to cover the whole of Afghanistan without needing to refuel.
For its part, Sikorsky-Boeing has unveiled the X2. From an original lighter Sikorsky design – the Raider – they have jointly developed the Defiant. Common to both is a double rotor with blades moving in opposite directions, doing away with the need for a tail rotor. Instead there is a propeller at the back pushing it forward at high speeds and enabling rapid deceleration.
Airbus Eurocopter has also been looking for business in the US. Its X3 hybrid aircraft completed a summer tour, showing off to military chiefs and business leaders and finishing its parade where it matters: the Pentagon. It has reached speeds of more than 425km/h in testing, unofficially breaking the world record. Its climb rate is impressive, too: 1,680 metres per minute.
China, not one to be left out, is keeping pace. The Jueying-8 (Absolute Shadow) is an unmanned helicopter. Like Sikorsky's X2 it has a co-axial rotor system and is designed to reach speeds of 450km/h. It is due to make its first test flight in 2015.
4- The updated submarine fleet
Australia
The Australian government has a decision to make that will have implications for the Asia-Pacific region. The Royal Australian Navy (RAN) plans to replace its six outdated Collins Class subs with 12 new submarines. While the new fleet won't be as large as other South Pacific nations, it will be one of the most technically advanced.
The choice is between a far-reaching but expensive replacement, enabling the ran to project into northern Asia, or a cheaper alternative that protects interests closer to home.
One option is a next-generation version of the Japanese Soryu Class. The design is 20 per cent bigger than the Collins Class and can remain submerged for up to two weeks. A current production run for the Japanese navy is turning out one vessel every four years, built by Mitsubishi Heavy Industries and Kawasaki Shipbuilding on an alternating basis. An order from Australia would be the largest arms export from Japan since the Second World War and vindication of the relaxed arms-trade policy introduced by prime minister Shinzo Abe.
Competition comes from Europe. A delegation from German firm ThyssenKrupp Marine Systems (TKMS) recently flew to Canberra in a bid to steal the contract by promising the Abbott government the 12 submarines at a cost of AU$20bn (€14bn), the first to be delivered by 2026. TKMS'S Type 216 design would be faster than the Soryu Class and have a greater range.
TKMS has also presented the option of building the 4,000-tonne boat in Port Adelaide, securing jobs and delivering on a promise made by the coalition government during the last election campaign. This could also address a shortfall in local engineering experience that scarred the Collins Class experience, which eroded faith in the country's ability to build a replacement. But a decade-long contract run by a foreign company in an Australian shipyard would do much to build maritime experience and attract bright graduates into the field.
The defence white paper announcing the decision will be released in 2015. At this stage, it looks like it could be Japan's to lose.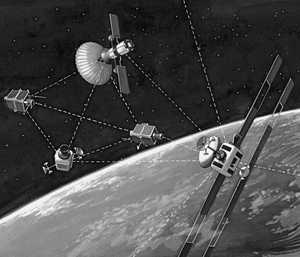 5- The mini satellites set to define the space race
USA
Space remains the domain of infinite defence possibilities. It also throws up an intriguing conundrum: with the modern defence technology so reliant on satellites, how can governments protect them from attack? Both China and the US have demonstrated their ability to shoot down satellites, which is a fairly pointless exercise beyond the obvious message it delivers. It's also eye-wateringly expensive. The US's destruction of a dying spy satellite in 2008 cost an estimated $60m (€40m).
But as an act of conflict it would have dramatic social and economic consequences. And so scientists at Darpa – the central research and development arm of the US Department of Defense – have been working on alternatives.
Their System F6 programme is developing a design that moves away from reliance on a single satellite. The idea is to deliver the same capability through a cluster of free-flying, wirelessly interconnected modules. This cluster could then scatter if attacked, regrouping elsewhere once the threat had passed. The programme is aiming to test an in-orbit prototype in late 2015 or early 2016.
Another project, still believed to be in the development stage, is the lightweight satellite. The idea is a relatively low-cost system that could be fired from an aircraft flying close to space. With a limited lifespan – six months at most – it would then provide surveillance or navigational capability above a specific theatre of operations or battlefield. With only a small team of operators, for the right task this would be an attractive alternative to drones.