Where you could live 1: Parnell / Auckland
Places to be
With the new year in mind we've spun the globe and dispatched our correspondents to profile three new 'hoods we would be happy to call home for years to come. There's an industrial area in Barcelona that's proving fertile for start-ups and a leafy enclave in busy Taipei – and we start with a beautiful spot in Auckland, a city that is occupying an increasingly strategic place in the business world.Once dismissed as being too remote, New Zealand is fast becoming the place to settle, not least because of stunning suburbs such as Parnell.
The past decade has been good to Auckland and signs suggest that the next may be even more fruitful for New Zealand's largest city. Not only has the nation cut its red tape and worked its way to second in the World Bank's Ease of Doing Business ranking but also, as the global gaze settles on Asia's growth, its once remote location is fast becoming its pivotal strength.
If flat whites, great wine, stunning scenery and the prospect of a more relaxed pace of life (that maintains a few exciting business prospects) have you feeling the Antipodean pull, the suburb of Parnell is one of Auckland's oldest and most appealing areas to consider. It was settled in the 1840s when the city was little more than a handful of wharfside shacks clustered by a stream. For weekday recreation there is green space, tall trees and large town houses, while Victorian workers' cottages sit a five-minute drive from the city's business heartland. For the weekend there's Judges Bay, a pretty slip of an urban beach beside the city's Rose Gardens where walking tracks wend their way along tidal estuaries and towards the pretty waterfront promenade of Tamaki Drive.
"It's a wonderful place to live," says architect Nicholas Stevens, who came back to Parnell in 1990 after a stint overseas. He now occupies a floor of an apartment building with his partner, who he met while studying at Auckland University. Stevens is a returning native but more than a third of Aucklanders were born overseas and the city clocks in as the second most diverse in the world after Vancouver.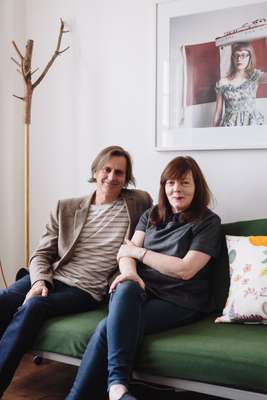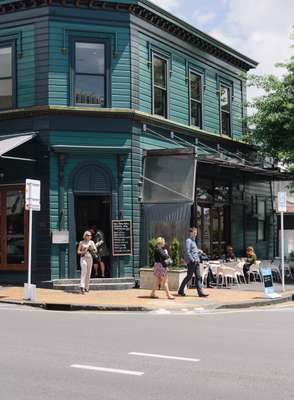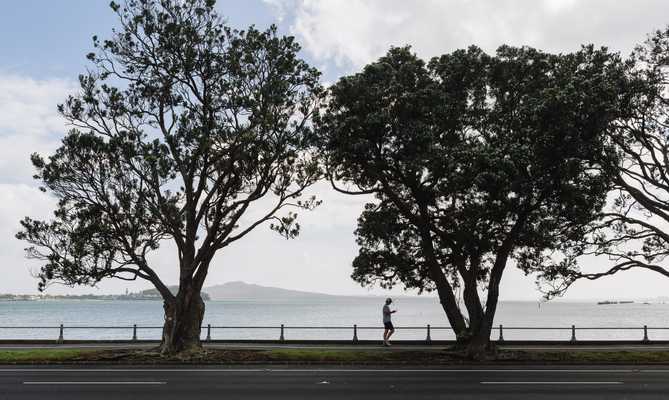 Perched in a time zone that straddles the whirring engines of industry in Southeast Asia and the clatter of keyboards from California's tech hubs, Auckland's population is set to reflect the city's potential by almost doubling over the next 20 years. As local and national authorities are investing in better transport links – to the tune of NZ$13bn (€8.2bn) between 2008 and 2014 – and denser housing solutions, there is a stronger case than ever for seeing Auckland as fertile ground in which to put down roots.
For families considering the move, Auckland Museum makes a good first port of call. The striking neoclassical edifice was built in 1929 and occupies a commanding position overlooking the city's harbour. Its permanent Maori and Pacific collections are appropriate introductions to the island nation's past. Swimmers and architecture enthusiasts alike can't fail to be swayed by Parnell Baths, an Auckland icon, which was designed by the city's chief architect Tibor Donner in 1955. Originally fed by the harbour, the pools were carefully restored to their full modernist glory in 2003.
Street life is strong in Parnell. After a number of fallow years when residents looked to their out-of-town holiday homes for weekend sojourns, the streets are now dotted with independent shops and cafés. These start-ups are proof of the area's ripeness for forward-looking hospitality and retail ideas, and also offer prospective residents an enviable roster of after-work dining options.
Auckland-based Hip Group recently launched Rosie, an all-day restaurant with travertine floors and timber furniture that is also popular for coffee. At the bottom of Parnell Road is 46 & York, a local eatery that serves simple dishes and craft beers from its brick-fronted premises. There is also the Vaniyé patisserie for fresh bread and the accommodating timber interiors and sturdy furniture of Domain and Ayr for a cup of locally roasted Kokako coffee on the morning commute.
Although the painted wooden-fronted houses near Saint Stephens Avenue are the cliché of the well-heeled area (and shielded from most by both their hefty price tags and ivy-covered walls), the majority of the modern constructions here are flanked by colonial-era shops, restaurants and a smattering of apartment blocks that date from the 1920s to the 1930s and cater to any pocket. It's not surprising to learn that prime locations and views command high prices (think millions of New Zealand dollars) but the market here has grown more slowly than elsewhere in Auckland. Workers' cottages and new-builds are highly sought after, while apartments represent the best value for aspiring entrepreneurs on a budget.
"Auckland seems particularly buoyant at the moment in terms of creativity," says interior designer Rufus Alexander Knight, who has lived in his brick-built neo-Georgian apartment complex since 2010. Although there was stiff competition for it, he thinks the payoff was worth the effort. "Auckland's an exceptional testing ground for ideas and in many ways carries a lot less risk than other major centres, while still having traction in a global market."