Residence 2: Kyoto renovation / Kyoto
Hidden charm
Delve a bit deeper into Kyoto's urban fabric and it is possible to find a historic architectural gem that can be repurposed and revitalised for the 21st century.
In Kyoto, a city that scrupulously protects its historic temples, gardens and craftspeople, there can be a maddening carelessness when it comes to everyday architecture. With high-class heritage and priceless treasures to spare, the city hasn't always done its best by its more humble machiya, the traditional wooden townhouses that once filled the city. Now a new generation has decided to defy the convention of scrap-and-build housing, arguing that real modernity lies in making the best of what already exists.
Among that group is Rena Yoshida, a young architect from Shiga who moved to Kyoto to study architecture and quickly identified the exceptional nature of these overlooked masterpieces. "A machiya is like a shichu no sankyo: an expression used in the tea world to describe a house that feels like it's in the mountains even though it's in the middle of town," she says. "[They] are made with natural materials and come with a garden, no matter how small. You can live alongside nature but have all the convenience of the city. I can't think of another house as ideal as this."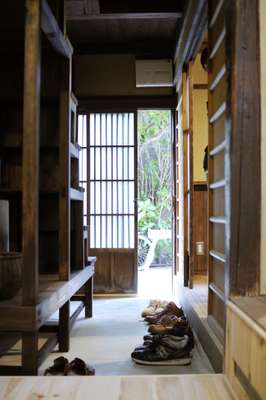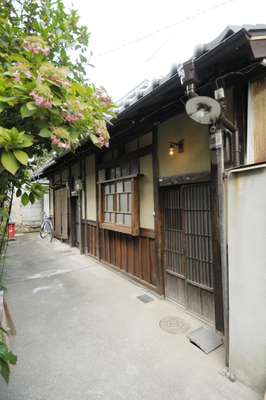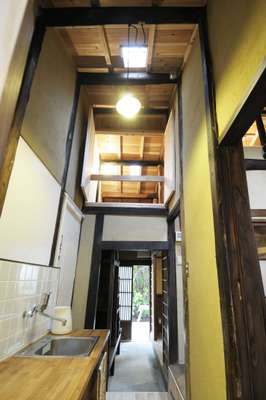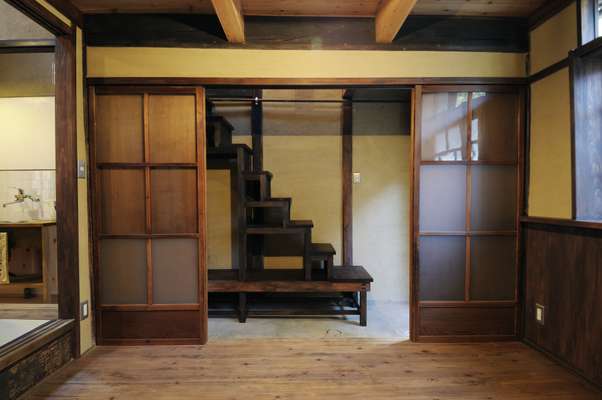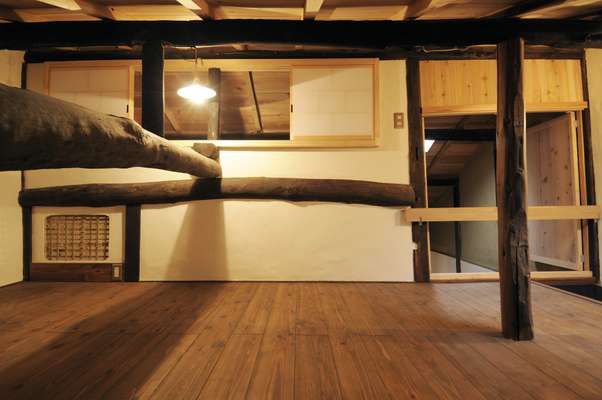 Unfortunately, local residents haven't always seen the point in looking after them. "People who have lived in Kyoto for a long time don't realise that their machiya is something of value. Lifestyles have changed; people want to move out of dim, cold places to somewhere bright and warm, like an apartment block," says Yoshida.
Determined to show that machiya could be transformed into comfortable homes, Yoshida set up her design company, Higurashi Tettaisha, and then joined up with carpenter Yutaka Tada. As well as helping machiya owners who want to do their own renovations, they have worked on 20 machiya projects, including this one in the neighbourhood of Mibuaiai-cho.
The 80-year-old house was in poor shape, with a leaking roof, structural damage and a dark, cold interior. Yoshida devised a plan to raise the ceiling and add a skylight and windows. Craftsmen used traditional woven bamboo and mud walls and vintage decorative tategu screens to bring the place back to life. Yoshida and Tada only made changes where they were needed, replacing rotten wood, refreshing old plaster and installing a simple new bathroom and kitchen. It's a gentle approach that, from the street, looks much the same as before, only properly looked after.
Yoshida compares their work to that of a doctor. She and Tada examine the building – likely to be old and in poor health – and identify the best course of treatment. Their collaborative approach is one that used to be common. They bring in plasterers, electricians, plumbers and tatami makers as well as craftsmen who excel at traditional techniques such as tategu wooden screen and door-making or kawara roof tiling. "There aren't many opportunities for them to use the skills they have to offer," she says. "It's part of our job to give them those opportunities."
It used to be that people thought buying a complete house from a catalogue was the height of modernity but times have changed and identikit homes now look decidedly out of step with this fresh architectural mood that favours local over global. Yoshida hopes that her projects will encourage other machiya owners not to demolish. "Many people in Kyoto have never lived anywhere else," she says. "It's usually people who leave and come back who appreciate how beautiful the cityscape is. They realise there are things in Kyoto that have disappeared from other cities."