Retail 2: High-rise malls / Tokyo
Height of fashion
Vertical retail fails in most countries (who wants to eat in a basement and traipse up 10 floors?) but in Japan it's done with success. As other cities densify, what can team Tokyo teach us?
If you took a late-afternoon stroll around the financial district of Marunouchi in Tokyo 15 years ago you would likely have found the streets deserted, bank doors closed after 15.00 and barely a shop in sight. Today it is a different story: day trippers and office workers mingle, the pavements have been widened and trees planted; there are farmers' markets, antique fairs and shops everywhere. You could spend an afternoon ricocheting from one tower block to the next, passing through some of the world's finest fashion retailing.
The key to the utter transformation of this business quarter was an ambitious redevelopment programme that started in 1998 and has seen the character of the area morph from canyons of 1960s office blocks to state-of-the-art towers upwards of 150 metres, all filled with vertical retail of irresistible quality. The dominant force in this 120-hectare district is Mitsubishi Estate, which owns or manages 30 out of the area's 100 buildings. Its trailblazing development was the Marunouchi Building, a tower that combined food, shops and offices and attracted 24 million visitors and sales of ¥31.5bn (€215m) in its opening year of 2002.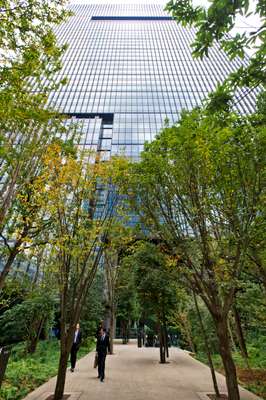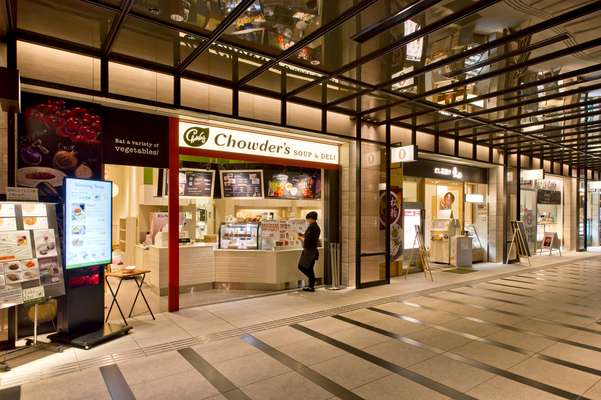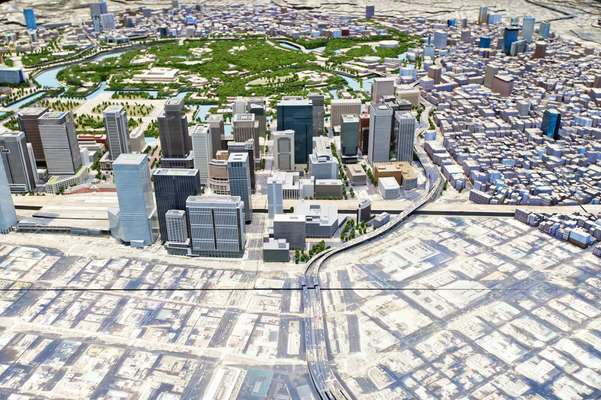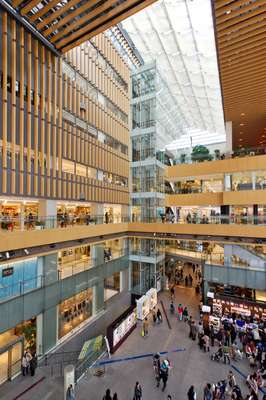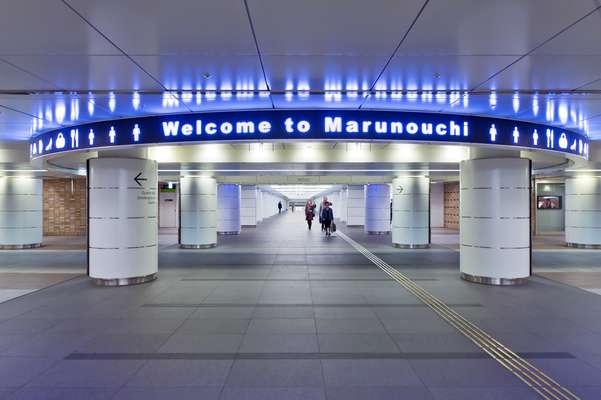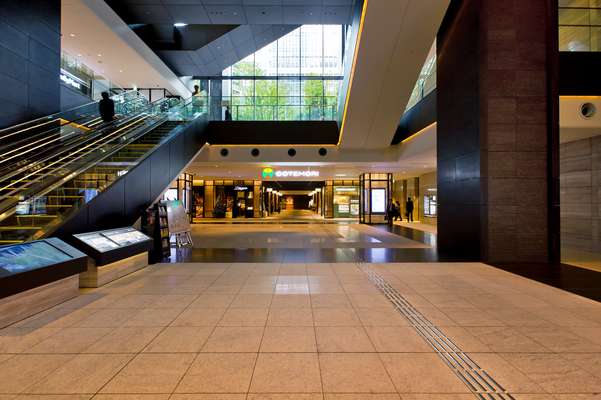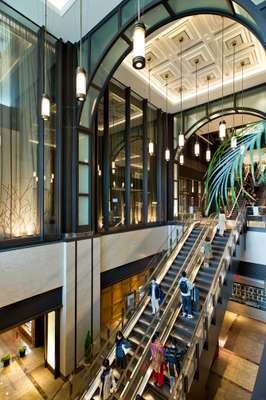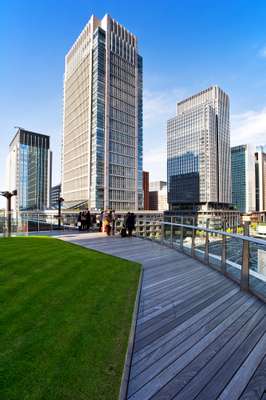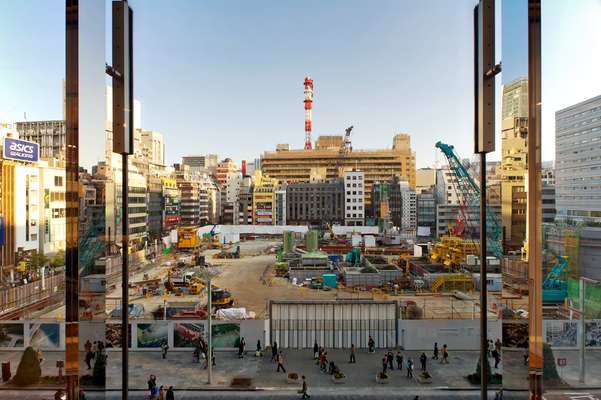 Mitsubishi has followed it up with a crowd of other towers, including the Shin Marunouchi Building and Marunouchi Park Building, each one stacked with carefully edited shopping. The retail is targeted squarely at an affluent audience of working men and particularly women in their thirties and forties. It's a honed selection that shuns global high-street names in favour of Japanese brands such as Tomorrowland, Beams and United Arrows, with curveballs including an Échiré butter shop that had crowds queuing in the street. "The key is diversity, keeping up with trends and finding unique shops," says Takashi Kobari, who runs Mitsubishi's urban-development promotion department.
Persuading people to enter a tower block and head upstairs appears to be no problem in Tokyo. "It's like mountain climbing," says Kobari. "There has to be a purpose and somewhere to stop along the way." Buildings are punctuated with restaurants, terraces and viewing decks and layered with spas and beauty salons. At Kitte, Japan Post's seven-storey retail emporium, each floor is themed: one for "authentic clothing for adult females"; another grouping together shops with a Japanese aesthetic; and a basement devoted to local food.
Rather than building an enclosed box, the Japanese retail tower is thoughtfully connected to the street. "We tend to build skyscrapers but we need to have a horizontal as well as a vertical strategy," he says. "We need 'magnetic places' like Naka Dori [now a smart shopping street] or Ichigokan [a perfect redbrick reconstruction of Mitsubishi's first office in the area] that people can walk through and discover."
Back in 1995, retail accounted for only 7 per cent of the Marunouchi area; today it's heading towards 30 per cent. Weekdays are busy, weekends three times more so – and the developments keep rolling on. Next year the first of Mitsubishi's two towers adjacent to the Imperial Palace moat is due to open, this one mixed use; another tower nearby – complete with a hot-spring hotel – is due the following year. And so it goes on.
In neighbouring Ginza, Mori Building is working with Sumitomo Corp, lvmh and J Front Retailing to create the area's largest development – due to open in 2016 – on the site of the old Matsuzakaya department store. Among its 46,000 sq m of retail space will be up to 300 tenants. Luxury shopping and top restaurants are a given but this high-end project, with an interior by Tokyo-based designer Gwenael Nicholas, has got the balance of quality and diversity that Tokyo shoppers demand, mixing eclectic retail with, among other things, a classical Noh theatre and the biggest roof garden in the neighbourhood. With all this on offer, there would have to be a good reason not to venture inside.