Where you could live 2: Poblenou / Barcelona
Sea change
One generation's loss is another's gain as the rejuvenation of industrial Poblenou gathers pace.
The once-industrial quarter of Poblenou is only 5km from the tat-lined tourist haunt of Barcelona's La Rambla but feels a world away from the ornate modernist buildings spread around the rest of the city.
The smokestacks here are relics of Poblenou's past and a reminder of just how much the district has changed in recent years. For decades the trappings of a thriving textile industry barred visitors and residents from the sea. A railway line straddled the esplanade and thousands of workers filled the area's many factories and warehouses but this industrial fabric began to fray in the 1970s. Now, after a long malaise, the beachside district is finally reawakening.
Poblenou, or "new town" in Catalan, has all the right urban elements: solid transport links, promising properties, green spaces, even a metropolitan beach. Yet it wasn't until a range of small-scale businesses moved in and banded together to forge a sense of community that the area became truly liveable.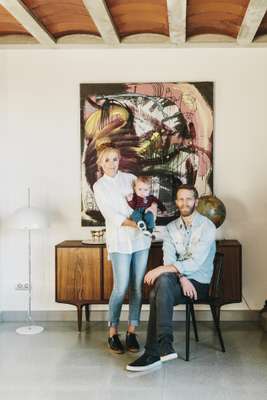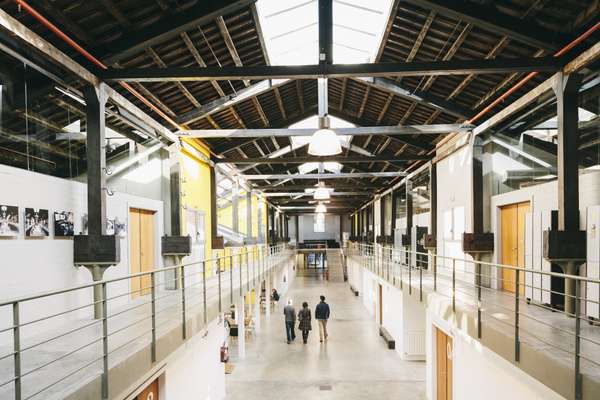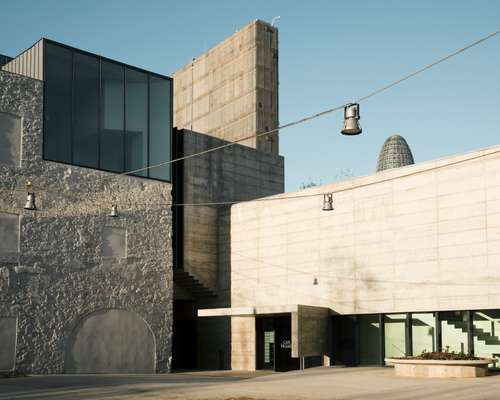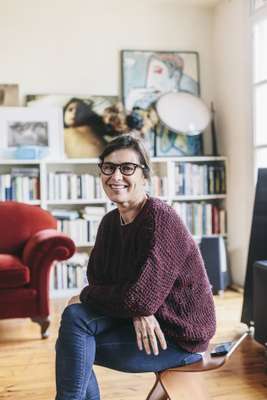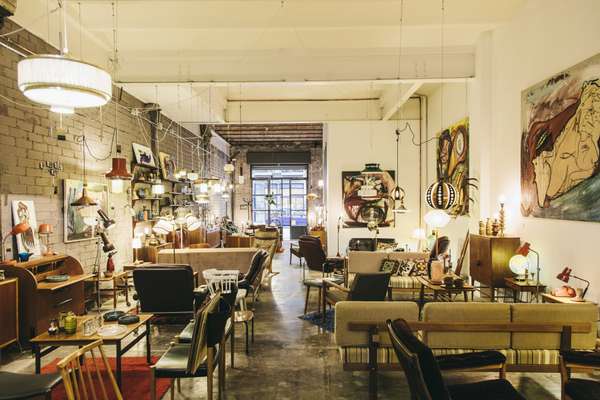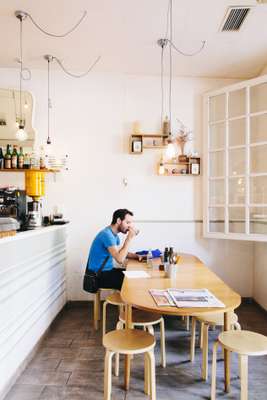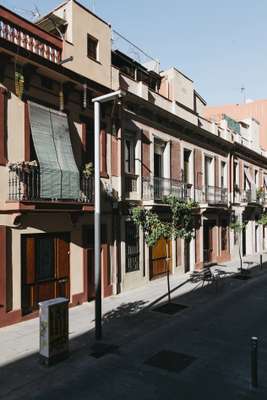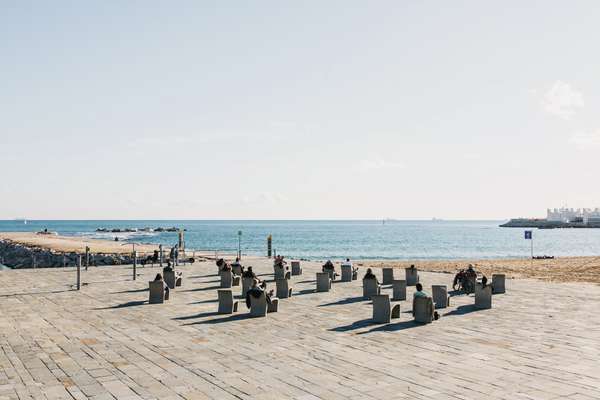 Residents Bèla Adler and Salva Fresneda moved here 15 years ago and took a year to convert the floor of an old school into a home and studio space. "It was like a ghost town back then, there weren't even any shops," says Adler. Today, the Rambla del Poblenou is a hotbed of commercial activity. Locals come here to buy their organic produce and then head to the nearby meat and fish market.
Meanwhile new tenants have arrived from across the globe, meaning you won't need to be fluent in Catalan or Spanish in order to get settled in (although it's obviously a plus). The practical language of choice is often English, particularly since a new wave of spirited creatives and entrepreneurs have reclaimed the crumbling factories. Lured by cheap rents, they are transforming interiors into vast studios, galleries, shops and even homes.
New arrivals include Swede Martin Noaksson and his Spanish wife Sara Salas, who opened their vintage furniture shop Noak Room in a former carpenter's workshop in 2013 and live upstairs with their young son Olof. "We were attracted by the cosmopolitan atmosphere," says Salas.
Once the weekend arrives the neighbourhood is noticeably quieter but with the beach and the eccentric Parc Central del Poblenou at their doorstep, locals relish the slower pace. Just a stone's throw from the Mar Bella Beach, the traditional Spanish seafood dishes and terrace at restaurant Els Pescadors is a delightful way to acquaint yourself with local heritage.
The inauguration of the Mercat dels Encants flea market and the Disseny Hub design museum is part of the ambitious Plaça de les Glòries redevelopment. By 2018, several main roads will be redirected underground, replacing the congested roundabout with a circular park. It's the new focal point for Barcelona's transformative urbanism agenda. Meanwhile trams, a metro and regional trains traverse the district and the Bicing public cycle scheme also has several docking stations here.
Floridians Scott Vanover and Alan Sheppard opened Edge Brewing, which produces craft beer, in 2013. "It took around four months to process my visa," says Vanover. "If you intend to invest here, they make it easier for you."
Like many of this new wave of business owners the pair aren't fazed by the Catalonian independence movement. Whether it's the multicultural team binding books inside The Folio Club publishing house, the students at the prestigious bau design school or the architects, design firms and tech start-ups at Palo Alto (a former tannery turned vine-covered office precinct), there is a prevailing life-must-go-on attitude.
This burst of creative energy has added a new layer to the industrial bedrock, fuelling momentum for change. Anyone willing to further this cause can expect a warm reception: there's still work to be done.