Business / Global
Business
Briefing
Chopper charters in the frozen north, making cookies for China and radar technology in Canada.
Tibet has become the biggest importer of the Akubra, an Australian-made hat commonly worn by outback stockmen. The recent popularity has been attributed to the Dalai Lama wearing one during a trip to Adelaide.
---
Radar waves
Canada
[SHIPPING]
The icy sea lanes of northern Canada will always be treacherous but a new type of radar technology is helping icebreakers, exploration companies and coastguards to find a clear path. The Sigma S6 Ice Navigator developed by Rutter, a Newfoundland company, sifts through the noise of traditional radar returns. It picks out the small variant sizes of iceberg – growlers, bergy bits and other rogue chunks – that can wreak havoc on unsuspecting vessels, causing costly and dangerous setbacks.
"When we look at ice, it's not just a matter of whether you're seeing it," says Rutter's ceo Fraser Edison. "You're trying to figure out its characteristics, its age and its thickness. There's a whole calamity of different things that all these companies are going to need to know as they go into the Arctic."
The technology is used by Newfoundland's offshore-oil industry and both the Canadian Coast Guard and the Royal Navy in the UK. The latter recently used a Sigma-equipped vessel to guide a stricken cruise ship in Antarctic waters to safety.
As nations increasingly try to protect their sovereignty in the North and seismic survey vessels continue the hunt for the Arctic's vast oil reserves, Edison hopes that Rutter's technology will help with both exploration and environmental protection. The next generation of Sigma technology may be sophisticated enough to detect oil within ice. "That's the new frontier for us," says Edison. "Get in and clean up spills as quickly as possible to minimise damage to the environment."
---
Buying power
Hong Kong
[RETAIL]
Help is on the way for the small retailers of Hong Kong. With rents high and mall culture dominating the scene, the advertising firm Ogilvy has launched a service that allows shoppers to scan the barcodes of products they like and find information about similar, independently designed items to complement them. Shop Elsewhere allows designers to recommend their peers while the app provides street directions. David Paysant, managing director of OgilvyAction in Hong Kong, believes it will draw focus offline and out of malls. "Hong Kong has many small shops tucked away in local neighbourhoods with a lot to offer," he says.
---
Clear vision
Austria
[OPTICALS]
Austrian family-owned business Swarovski Optik has been making high-precision specialist kit for hunters, military types and ornithologists since 1949. Its binoculars, telescopes, rifle-scopes and night-vision instruments are all made in a small factory in the village of Absam in the Tyrolean Mountains.
Now the company is seeking to move into the luxury leisure market by teaming up with high-end travel companies to promote its products as a sightseeing tool. Its new "Pocket journal" website encourages users to pack a pair of pocket binoculars on trips to the likes of Paris, Madrid or the tennis in the hope of snagging new customers not usually found twitching in the wilds.
---
Clean slate
Timor-Leste
[COMMUNITY]
Nearly 15 years after Timor-Leste gained independence from Indonesia, poverty and a weak economy continue to affect growth. In response to this, the Hummingfish Foundation set up by Daniel Groshong, a veteran war journalist, has set out to nurture local eco-friendly businesses.
"Not only do we aim to alleviate poverty, a core belief for us is to create opportunities with nature conservation in mind," says Groshong. In 2010, the Hummingfish Foundation set up a small workshop in Timor-Leste to support a group of young women who call themselves Ai-Funan (pictured above right), which means "flower" in Tetun, to establish a soap-making business.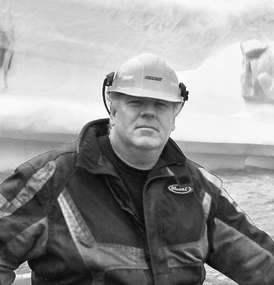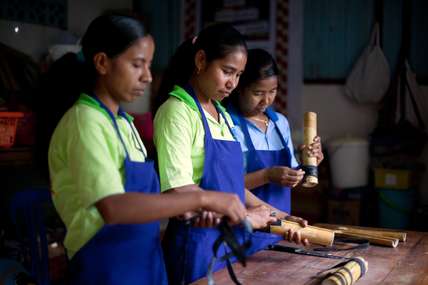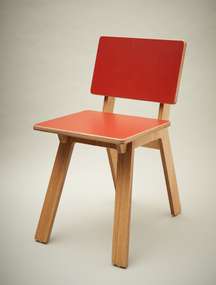 The hands-on enterprise not only empowers women in a country where gender equality is not prevalent but has also created an opportunity for sustainable economic development. Groshong hopes Ai-Funan can serve as a model for other developing countries.
---
Q&A
Ed Kean
Iceberg hunter
Canada
Ed Kean, a fifth-generation sea captain, lassoes icebergs bobbing towards St John's, Newfoundland. His haul – iceberg water – is highly sought after for its crisp, untainted taste.
How did you start harvesting icebergs?
We worked in fisheries before and used icebergs to pack fish. In the 1980s the government came up with new regulations requiring that all the water in the ice be checked. We discovered that iceberg water is the purest. Then in 1997 the Canadian Iceberg Vodka Corporation came to us with the idea of making vodka from icebergs.
Is iceberg water just a fad?
Our initial harvest was 200 tonnes and everybody figured it would be a fad but sales just keep climbing. Our clients include Auk Island Winery and Quidi Vidi Brewing Company, which makes iceberg beer just outside St John's. My crew now provides 1.5 million litres of iceberg water a year.
Will you be exporting it?
The market is growing but there's a lot of red tape when going into different countries.
---
High flyers
Arctic
[AVIATION]
Aviation in the far north can be extreme. A lack of suitable Tarmac in much of the Arctic means helicopters are essential for jumping from taiga to tundra and all points between. It's no surprise, then, that many chopper operators have popped up above the 60th parallel and there are a few we've determined to be masters of their domain.
Whether you're based in Alaska, northern Canada, Greenland or far-northern Europe, these four brands cover a significant portion of the Arctic – and their pilots have the stories to prove it. "I once landed a happy couple at the highest fell in Finland where they were married," says Heliflite pilot Pekka Tuononen, "I actually got to witness a wedding."
Heliflite, like its industry peers, can safely plant a whirlybird on just about any tract of tundra, and for any purpose – nuptial or not. And the economic model of catering for both business and pleasure keeps these birds flying all-year round. — tma Arctic chopper charters:
Heliflite, Sodankylä, Finland: Whether you're a film crew looking for an icy backdrop or a holidaymaker, Heliflite have the gear (and the guts) to put you down above the Arctic Circle.
Era Helicopters, Anchorage, Alaska: These birds give sight-seeing tours over Alaska but also assist in mineral exploration trips.
Air Greenland, Nuuk, Greenland: The Danish territory's flag carrier also runs a fleet of red helicopters (pictured above) for regular service and the occasional search-and-rescue mission.
Great Slave Helicopters, Yellowknife, Northwest Territories, Canada: Helping keep remote communities connected and providing vital industrial transport, Great Slave has the whole of Arctic Canada covered.
---
Sweet success
China
[FOOD]
When New Zealand cookie company Mrs Higgins developed an offshoot brand for China it didn't expect its product line-up to change so dramatically. "Chinese customers prefer less sweet varieties," says Greg Harvey, licensee of Mrs Higgins' Chinese arm – Kiwi Cookies, which now has three Shanghai shops.
"We worked with Mrs Higgins to alter our product mix to suit; ending some chocolate lines, introducing low-sugar cookies and developing savoury options such as Parmesan and oregano," says Harvey.
Tailoring flavours hasn't been the only challenge during the launch. "There are numerous regulatory hurdles in China," says Harvey. "None of these are insurmountable, though a high degree of patience is required."
But perhaps the biggest challenge was securing the right Shanghai locations. "We are a small, non-­famous brand competing against big global names for the right spots," says Harvey. After months on the ground, Kiwi Cookies has secured sought-after shop fronts in Jinqiao, Lujiazui, and Gubei districts.
---
Positive growth
Canada
[FARMING]
In a bid to reverse escalating food prices in the remote town of Norman Wells, 145km south of the Arctic Circle in Canada, local grower Doug Whiteman decided to grow his own potatoes to cut import costs.
His mixture of silt, sand, clay and acidic topsoil has been slowly reaping returns in the unforgiving environment, yielding 13,600kg of potatoes in 2012. By eliminating shipping costs, his products are half the price of imports. "As local interest and government support increase, the future of Arctic farming is very bright," he says.
---
Carving a niche
UK
[FURNITURE]
Furniture producer Olivier Geoffroy's East London-based company, Unto This Last, is bringing small, affordable industry back to the historic manufacturing areas of town. "Our philosophy is all about how a localised economy makes sense, how technology can enable the artisan to come back to the city," he says.
Customers can choose from over 2,000 products and the latest 3D-modelling software allows all orders to be carved on-site in the atelier's back room – a "mini-factory" where customers can see their order being made. Efficiency in pricing arises from the logistics — there's no packaging, storage or transport costs and deliveries are made by electric van.