Youthful spirit / Global
Sergio Rodrigues
Renowned designer Sergio Rodrigues views restaurants as theatres, where atmosphere is as key as food. His 'last meal' would be a beef fillet at Gero.
"I'm crazy about food. And I love Gero, it's one of the best restaurants in the city. Even an empty plate here would satisfy me. Whenever I make furniture for a restaurant – like here – I don't charge, I barter for food. Any food that is well prepared and well presented I like (though I don't think I would eat insects). Brazilian food has a lot of specific ingredients; maybe it's a bit of an acquired taste. When the Portuguese colonised, the food here wasn't really to their liking, so what we've ended up with is a fusion of European, African and aboriginal cuisines. The rest of Latin America is much more directly influenced by Spanish cuisine so it's easier to interpret.
I have always loved food. When I was nine, my uncles who were in the foreign service were hosting a dinner – a very formal dinner full of diplomats. I snuck into the kitchen and there were these two amazing puddings on the stove, freshly made. And I ate them both! It was a huge scandal [laughs], they had nothing to serve as dessert.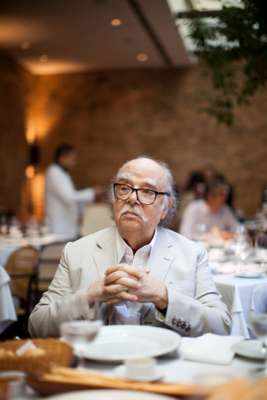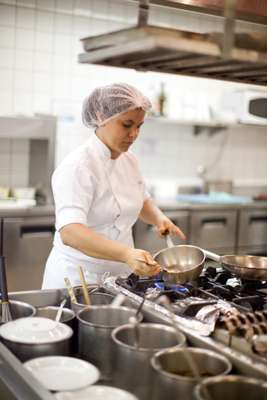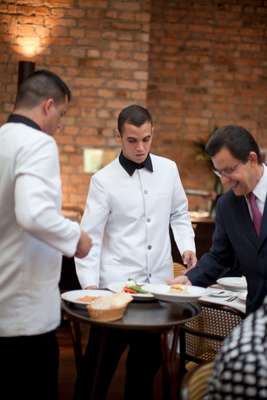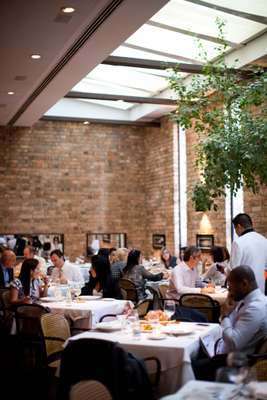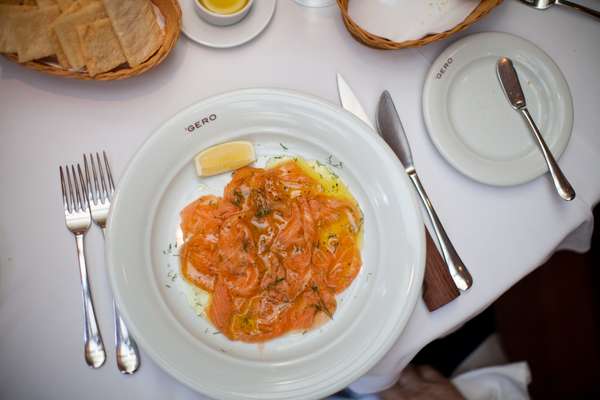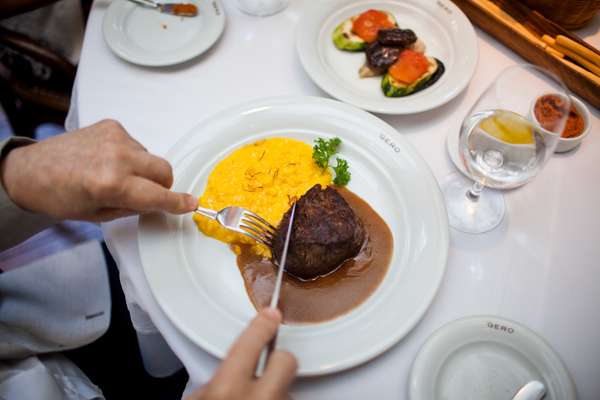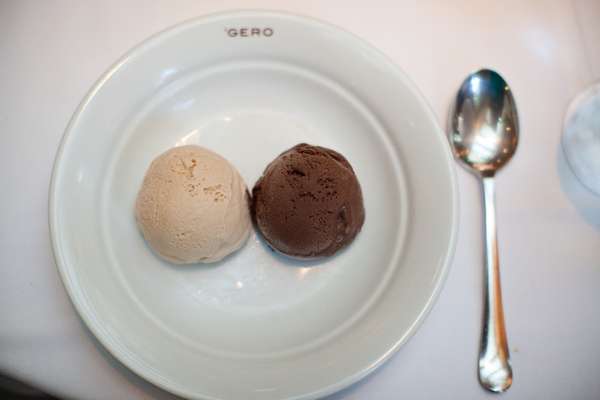 I don't cook myself, I just eat! In a restaurant, the patrons and the atmosphere are as important as the food it serves. What makes for a successful restaurant is the scenography – they are theatres. I want there to be a lot of laughter, especially at my last meal. In terms of who I'd invite: my wife Vera and my mother – people who have a youthful spirit.
My wife has a theory about this. When I was a child, I was diagnosed with lethargic encephalitis – an inflammation of the brain. The doctors told my mother that I wouldn't die from it but that I would most likely go crazy. That hasn't happened yet but Vera thinks I may have just been stuck with the mentality of a nine-year-old ever since and that is where my creativity comes from. I don't feel censored and I don't really care what others think – something like what a child experiences. When I design I am my own client – that is all. I used to worry more about my designs though. When I was younger I'd put drawings under my pillow so while I slept they could marinate.
It was always very frustrating for me to see certain Brazilian architecture so revered, part of the Bauhaus movement that had so little to do with Brazil, and the interiors ignored. I designed the Mole chair in 1957 but it didn't get recognition until four years later. It was a design that reflected the Brazilian way of life: relaxed. That it could eventually match the prestige of the architecture was a dream. That chair is part of the MoMA collection now. I've furnished the national theatre in Brasilia and the Ministry of Foreign Affairs. I am very happy.
That I believed so strongly in Brazilian design and made a success of it – I think it helped open doors. I think it helped others to believe in it as well and I think that may be my biggest legacy. Today, there are some very talented designers in the country. I now hope to open an institute to preserve my work and eventually open the archives to students the world over, to make the study of Brazilian design more accessible. I am very happy that my son Roberto is involved in the business as well."
Born in 1927 in Rio, Rodrigues is a contemporary of Brazil's design and architecture greats: Oscar Niemeyer, Lucio Costa and Joaquim Tenreiro. His furniture kits out much of the great Niemeyer-designed buildings of Brasilia but is equally easy to spot in newer additions to the country's best interiors, such as at Rio's Fasano hotel. Initially an architect, Rodrigues has had success in interior design and lighting projects as well as his furniture. He comes from a family of artists and intellectuals, which is reflected in his approach: deeply thought out, referencing a personal philosophy of what Brazilian life is and should be.
Gero opened in 2002. The menu is designed by Rogério Fasano (owner of the Fasano hotels) and is based on classic Italian recipes such as lamb shanks and veal ravioli. The room was designed by Aurélio Martinez Flores, who also worked on Gero's São Paulo outpost.
To eat:
To start, salmon carpaccio with lemon and olive oil. This is followed by beef fillet with saffron risotto (Rodrigues can barely wait to tuck in). And for dessert, hazelnut and chocolate sorbet made by the restaurant.
To drink:
There's nothing but still water on the table.
Beef fillet cooked in red wine sauce
Serves 1
190g beef fillet
50ml red wine (cabernet sauvignon)
30ml demi-glace sauce
5g butter
5g extra virgin olive oil
Rosemary and thyme (to taste)
Salt, black pepper (to taste)
The method
Rub salt and pepper on the beef fillet.
Brown in a pan with extra virgin olive oil for two minutes on each side.
Add the red wine and let it evaporate.
Add the demi-glace sauce and herbs.
When cooked, let it rest for 30 seconds and serve.