Hotel design / Global
An inside job
As hotels adapt to changing tastes, their interior designers are innovating. We meet three young firms equal to the task.
Guests who like the look of the Craftsman hotel in Bangkok can provide feedback direct to the designers. Studio Freehand, which oversaw the interior, has its office in the 70-room hotel, which opened last year. The repurposing of this abandoned U-shaped building, once a getaway for US soldiers during the Vietnam War, is the first project by Silpakorn University graduates Sam Limpaphatanavanich and Asi Cherdvivattanasin but there will be more. "We see growing interest in restoring and remodelling old buildings, including in cities such as Nan, Chanthaburi and Lopburi," says Limpaphatanavanich, who worked in London before returning to the Thai capital and a Bangkok-based New York studio called Avroko. It's not all hotel renovations though: Freehand is also working on a 200-room resort on Koh Yao Yai in southern Thailand.
New or old, the studio's design process is driven by the site. Limpaphatanavanich believes that cultural understanding is just as important as spatial perception in an interior designer's toolbox. His studio's approach can be better understood by considering some of the pair's favourite hotels, such as the Hoshinoya Ryokan in Kyoto and the Geoffrey Bawa-designed Villa Bentota in Sri Lanka. Both let guests experience a little of the country and the context in which they are staying. "Hotel design involves creating experiences and emotions," says Limpaphatanavanich.
For Freehand the key to designing a successful hotel lies in understanding the guest, a job made harder by changing tastes. "The sharing economy is affecting design," says Limpaphatanavanich. "Today's guest doesn't use a lobby or guest room in the same way their parents did." But rethinking the mechanics of hospitality shouldn't mean resorting to gimmicks or quirky amenities that will quickly date. After all, younger customers will mature with their preferences. "We don't follow trends," says Limpaphatanavanich. "Our approach is to take the trend and turn it into a timeless design."
Why it works:
Thailand's tourism industry is churning out commissions and the duo behind Studio Freehand have pedigree. Co-founder Asi Cherdvivattanasin cut his teeth at Singapore's ltw Designworks and the hospitality specialist provided a hand with business development.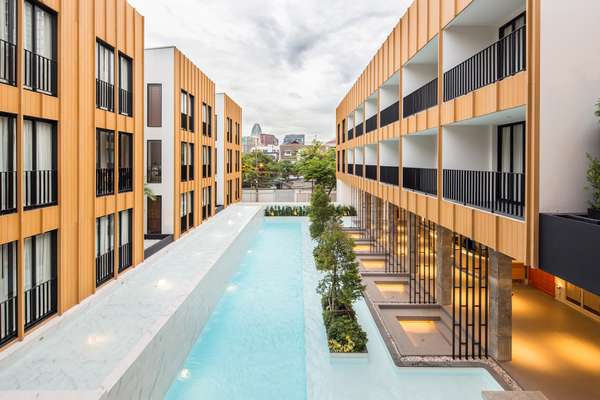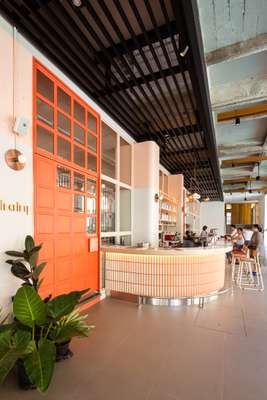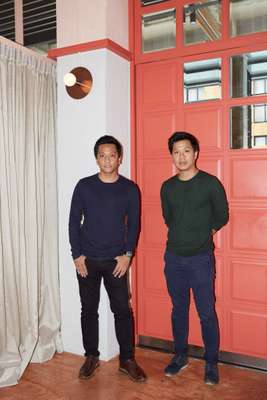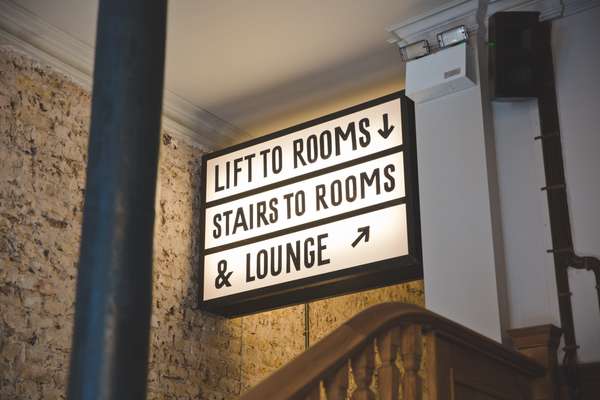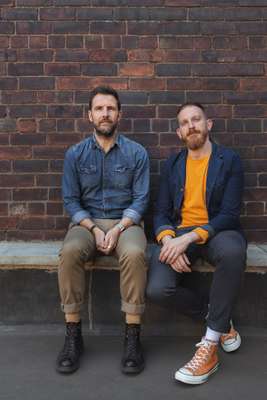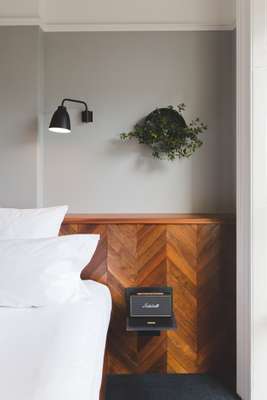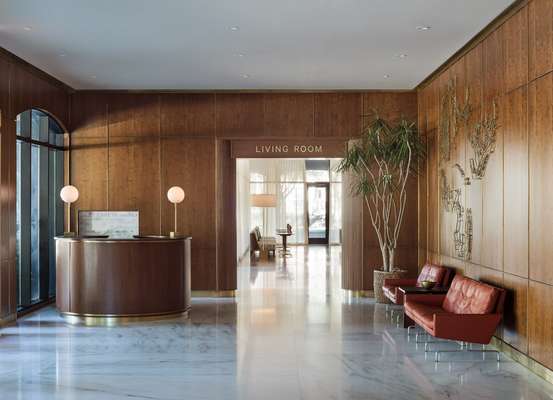 studio-freehand.com
---
Workstead, the New York-based interiors and furniture firm, was founded in 2009 at the height of the financial crisis. What might seem like the worst possible time to launch a design business actually provided the company, then working mostly on residential and furniture projects, with a unique opportunity.
"We were part of the moment when hospitality clients began looking for studios that could bring a much more specific approach and experience to their projects," says Robert Highsmith, who formed the firm with his wife, Stefanie Brechbuehler. "Because we cut our teeth with some carefully thought-through residential interiors, that appealed to hotel clients."
"People were looking for something less formulaic and less conventional," says Ryan Mahoney, who today oversees the firm's studio. In 2012, Workstead's first hotel, the Wythe, opened in Brooklyn. It's since been followed by the Rivertown Lodge in Hudson and, in 2016, by the 155-room Dewberry in Charleston, South Carolina.
"When designing we take a lot of important cues from the history of the existing building," says Highsmith. In the lobby of The Dewberry, a 1960s-built government building, brass accents are joined by vintage oxblood sofas by Danish mid-century master Poul Kjaerholm. The design spoke to the owner's tendency to collect beautiful objects while travelling. "I think the three hotels we've designed to date have a special sense of place," says Highsmith.
Much of Workstead's success is down to its multi-pronged studio that includes interiors, furniture and lighting, allowing for a coherent vision across the whole project. It's an approach that's well suited to the direction the firm believes the industry is headed: more thoughtful, smaller hotels.
Why it works:
Workstead has recently opened a new design studio in Hudson, New York.
workstead.com
---
Tim Hubbard, owner and creative director of 93ft, founded his interior design practice with brother in law Nick Clark in 2003. What began as a bijou branding and interiors practice has grown into an outfit that works across strategy, planning, websites, digital design and manufacturing. By taking control of every aspect of a project, from its website to the furniture, Sheffield-based 93ft controls the vision but also the execution.
"We made almost 1,500 pieces of furniture for The Pilgrm," says Hubbard. This revamp of an old hotel, comprising four townhouses in London's Paddington, is a poster-boy for careful renovation, clean lines and smart carpentry. "A lot of this is from the gut," says Hubbard. "We're independent and we think about reclaimed materials, honest materials and giving the client bang for their buck. We try not to be part of fashion or themes – we try to be honest."
Why it works:
Despite The Pilgrm's previously sorry state, 93ft let the architecture and subtle branding shine on a fairly low budget.