Year after launch / Global
Annual report
With their start-up thrills leavened by experience, four of our favourite new(ish) businesses tell us what they've learned in the past 12 months.
Some people use holidays to take a break from work; some can't resist the temptation to use them as inspiration for their next venture. If it so happened that the last time you were lying on a sunlounger sipping a glass of crisp white wine you wondered if you too could make this your life year-round, read on. We've caught up with entrepreneurs one year into their new businesses and projects to get an idea of what it really takes to open the hotel, brand or beach club of your dreams.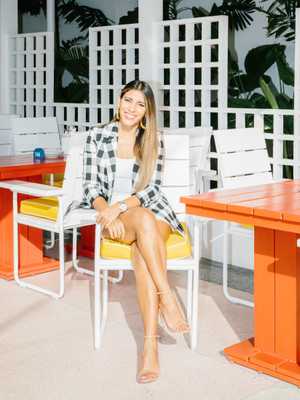 With its yellow sun umbrellas and azure pool, Bali's Tropicola is a beach club straight out of a David Hockney painting. Yet this impeccable backdrop was no easy endeavour: the project took more than a year to think up, develop and get off the ground. Today you can find Tropicola on Bali's favourite sunset strip, Pantai Batu Belig: a long stretch of coast between bustling Seminyak and hip Canggu. Despite its Californian look and location on Bali's golden mile, the inspiration for the bar and its food offering was gathered in Mexico, co-founder Nicolaza Lupercio's homeland.
Putting together the menu wasn't without challenges. Lupercio (pictured, above) and her team struggled to find authentic Mexican ingredients but soon began sourcing from small growers in Bali. "We wanted to create a culture of change and growth," she says. "We want to show that different cultures can coexist and work together." One year after opening, Tropicola's striped sunloungers are draped with reclining visitors. Lupercio attributes its success to the tight-knit staff, whose positive attitude is encouraged with salsa classes and yoga on the beach. "When the staff love what they do, the guests feel it too," she says.
tropicola.info
Tips:
1. "Maintain a contingency fund in case you need to spend more."
2. "Open with some operational cash. Businesses take time to work."
3. "Adapt to your resources but never lose the essence of the concept."
Left on Friday, swimwear
Los Angeles & Vancouver
The idea for Left on Friday's functional, sophisticated swimsuits was born, fittingly, in a hot tub. Co-founders Laura Low Ah Kee (pictured) and Shannon Savage had just returned to Vancouver from their holidays – in Maui and Australia respectively – when they realised that neither had a bathing suit that would work just as well for kiteboarding or surfing as for lying on the beach. Having met working at sportswear brand Lululemon, they decided to go it alone and bring their expertise with them.
"We were able to do it because of our experience," says Savage. "Other people would have had to hire specialists – the knowledge Laura and I have comes at a high cost." The duo knew how to design products to fit perfectly and perform well under strain (as well as having the contacts to help find the right manufacturers) but becoming entrepreneurs was still a leap into the unknown. "We're pretty well rounded but we had to go ahead and learn to do everything," says Low Ah Kee. As a two-person enterprise, the pair can be art-directing photoshoots, running the brand's website or dealing with customer service. "We had mentors and advisers who are at the top of their game," says Savage. "We just did it. You just have to do it."
leftonfriday.com
Tips:
1. "Put your energy into product development."
2. "Don't rush to hire; our past year was about beta testing, the website and supply chain."
3. "The best filter for a business partner? Ask yourself if you'd go on holiday with them."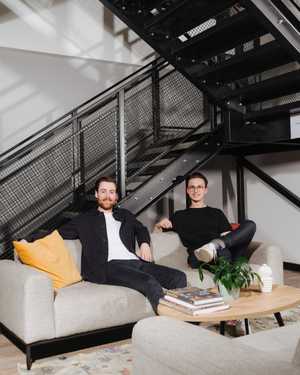 Pluto, travel insurance
London
Many things about holidays in the sun can be sexy but travel insurance isn't likely to be one of them. Changing that perception was Alex Rainey (pictured, on left, with co-founder Harry Williams) and his co-founders' initial task when launching Pluto in 2018. "It was an interesting space; it was so outdated," he says. Bringing together their respective backgrounds in technology, finance and branding – as well as an interest in travel – the three London-based founders sought a way to make policies more flexible and personalised. Customers can pay for only the duration they require and see their price change according to how many items (such as gadgets and luggage) they'd like to have covered.
"Some insurance is too complicated," says Rainey. "And if something goes wrong, people feel the process is too archaic to try to fight [insurers]." Pluto started with an investment of £150,000 (€170,000) and, having racked up 250 customers, is now raising more funds. It's a journey that's taking longer than expected but the team are hardened to the criticism that comes with pitching to investors. "We're finding out it's meant to take this long because of the number of conversations and the due diligence you need to carry out for different investments," says Rainey.
With plans to provide more services in the future, including helping its customers connect with their doctor back home and granting travellers access to airport lounges if their flight is delayed, Pluto is on a sure path to expansion.
pluto.travel
Tips:
1. "Don't be swayed by glamour: be careful when big companies promise the world."
2. "Learn to tell useful feedback from personal opinion."
3. "Start with a specific audience and imagine they are sitting there with you while you make decisions."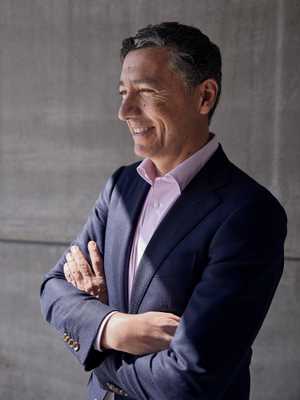 Steering Brisbane's award-winning retail development James Street Market for more than a decade has helped Cal Malouf (pictured) sharpen his business nous and gain insight into the neighbourhood. Yet some of the challenges of designing and running a 175-room hotel in the same area still felt brand new when he finally launched The Calile in October 2018. "I didn't appreciate the complexity in delivering a fully functioning hotel, retail and carpark compound," he says. "Normally a developer delivers a building as a shell for the tenant to fit out. This development involved every aspect of the business, down to the bathrobes in the rooms."
Once guests started checking in, small but all-important issues started popping up daily, from the need to update food and drink menus to making sure the popular pool's sunloungers and umbrellas are always just so. "We have had to 'curate' and finesse staff selection to best reflect the hotel's sensibility," says Malouf. A year in, the hotel has won over a dedicated clientele but Malouf isn't loosening his tight approach to quality control. "We need to ensure that service and delivering on our guests' expectations remain top priorities."
thecalilehotel.com
Tips:
1. "Love what you're doing or you won't have the commitment to succeed."
2. "Have a vision and stick to it."
3. "Check your finances. Lack of resources leads to compromise – which leads to failure."