Media / Global
The shore thing
Summer by the sea demands a particular kind of playlist. We ask three sunkissed selectors to pick their hottest tunes.
1. Dimitri Avgeros
Home Radio, Greece
Tune in: 89.1 on the FM dial
Range: 100km around Evia's capital Chalkida, from Skiathos to Athens.
Best listened to: While driving around the Greek coast. Or with a drink in hand at sunset.
Hired the wheels but not quite perfected a playlist for your island-hopping trip? Let Chalkida's Home Radio advise you. Broadcasting from Evia, Greece's second-largest island, the station avoids commercial tunes in favour of fresh sounds from soul to funk (and a touch of dance). Co-founder Dimitri Avgeros's team of producers and DJs have put together a collection of 20,000 songs for sunny days. Here's his take on the philosophy behind the playlist.
How did Home Radio come about?
We founded Home in 2014 with an ambitious plan: to create a radio station that broadcasts solely for the love of music. We put our style above profit; charts leave us cold. We like to discover new sounds – from soul, nu-jazz, alternative pop and rock – but also classics from the 1960s onwards (as well as house and a bit of dance, especially late at night).
What's your own musical taste like?
At home I'll listen to softer sounds, such as jazz and trip-hop. But electronic music has many branches and is a constantly progressing genre offering new sounds.
How has the music scene on the islands changed over the years?
The crisis has improved sound aesthetics, especially on Greece's periphery. There's a more substantive effort to invest in taste instead of commercial beats.
How does operating in a seaside location influence your programming?
Waking to a sunny morning by the sea pushes your mood intensely towards happiness. It's decisive. But Chalkida is also known as "crazy waters city" because of its tidal phenomenon: every six hours the moon's pull reverses the direction of our coastal water. You can imagine its impact on people.
Does Home's style change in summer?
From spring to autumn we have a different vibe that enhances our summery feel; more cumbia, salsa, dub and bossanova.
What kind of Greek music do you play?
Songs that match our style and cover the gap left by other stations. We just don't go into categories like mainstream or folk.
home891.gr
Playlist
1. Cayetano: Je Suis Paree
Atmospheric, acoustic Mediterranean tune, ideal for seaside listening.
2. Stella: Picking Words
Rock riffs meet upbeat disco-pop.
3. Dousk: Anagram
Caribbean-tinged house, perfect for dusk.
4. Serafim Tsotsonis: Wood Street
Atmospheric electronica by the Athenian piano-player turned producer.
5. Mikael Delta feat. Tania Tsanaklidou: Mia Agapi Mikri
The platonic ideal of classic vocalist and Greek dance-music pioneer.
6. Savvas: Morning Martini
Cool, dry house – inevitably stirring.
7. Agatha: The Boy With the Blue Eyes
A quirky indie number with just the right hint of sirtaki.
8. Xaxakes: Sta Ksafnika
Suave, impossibly old-school mish-mash of jazzy brass sections and 1980s guitars.
9. Fantastikoi Hxoi: Ancestral
Hypnotic folk remixed into an inspired, danceable tune.
10. Keep Shelly in Athens: Believe
An emotional end-of-night track to play as the sun rises.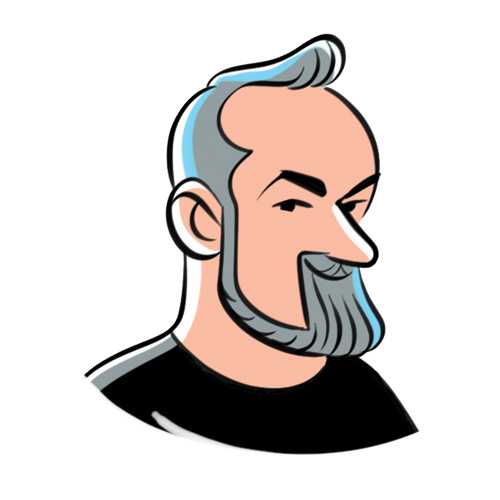 2. Dario Terzin
Novi Radio, Croatia
Tune in: 89.3 on the FM dial
Range: From the city of Zadar to all the way through its homonymous archipelago.
Best listened to: Lolling on a boat in the Adriatic.
Every summer the 300 islands that make up Croatia's Zadar archipelago attract plenty of festival-goers to their white, sandy beaches and innumerable alfresco clubs. Radio stations here need to take this new wave of listeners into account when they are refining their playlists but they must also stay true to the taste of the residents who live in the region's villages all year round.
Zadar's Novi Radio knows how to step up to this challenge. DJ Dario Terzin has been presenting on the station since it first hit the airwaves 15 years ago and explains that there is a simple trick to keeping all of his listeners loyal: "One song for everyone – that's the philosophy." Terzin explained to us that Novi Radio's programming means that listeners are also just as likely to be rewarded with an interview with a local fisherman as they are to hear a George Michael tune.
What is the style of Novi Radio?
The music is Mediterranean pop, Top 40 and "oldies but goldies". We work to a 3:3 ratio: so three songs will be foreign and then we'll play three domestic tunes. I could play Ed Sheeran, Diana Ross and George Michael and then put on three Croatian songs. But foreign visitors who tune in also like to hear something a bit exotic so we feature klapa: local music that's based on acapella group singing. It's a very popular genre in Croatia and the region in particular. We are aiming for a smooth Mediterranean sound.
What audience does the station serve?
There was once a big hole in broadcasting in our area, including a lack of local news. We changed that by interviewing normal people – such as vintners or fishermen – so that everyone would feel connected with the station. We interact with people as much as we can, opening the phone lines to our listeners – which can be entertaining when villagers call us from the islands, with their distinctive accents. We also play games and give away CDs and other prizes that have been donated by our sponsors.
Do you think your coastal location affects your output?
We talk and live faster here than in other parts of Croatia, especially in the summer. Star DJs from around the world come to Zrce Beach, plus we follow the festivals and broadcast from the beach bars.
What about your own music tastes?
I do have control over the playlist, though I only really like about a tenth of it. In our mix of both Croatian and international music, I'll always play some of my favourites – U2, David Bowie and Queen. It's not actually random. It depends on the time of day too: in the morning it's easy but in the evening it gets harder. And we also have the Weekend Warmup on Fridays, before people go out. Outside of the station I also sing in a band, Rockatansky, which plays a range of genres from Croatian rock to international disco. Anything to get people dancing.
noviradio.hr
Playlist
1. Oliver Dragojevic: Cesarica
This song by Croatia's late national icon ticks all the boxes of the cheesy ballad genre.
2. Klapa Maslina: Da Te Mogu Pismom Zvati
Embrace tradition with an abundance of crooning backed by pizzicato guitars.
3. Tomislav Ivcic: Kalelarga
Seventies pop that comes on like Croatia's version of Abba.
4. Petar Graso: Ako Te Pitaju
An impassioned slow-dance number that sounds made for Eurovision.
5. Tony Cetinski: Kad Zena Zavoli
The kind of guitar-fuelled power ballad they just don't make anymore.
6. Dino Dvornik: Ljubav Se Zove Imenom Tvojim
It's suggestive, it's sexy and there's moody saxophone aplenty.
7. Budjenje: Samo Ti, Samo Ja
This rock five-piece moves into upbeat, funky territory.
8. Daleka Obala: Susac Blues
A suitably melancholic 1990s classic by the Split-based band.
9. Nina Badric: Rekao Si
A display of vocal prowess by the seasoned singer-songwriter.
10. Parni Valjak: Lutka Za Bal
Wonderfully predictable but always cheerful blues riffing.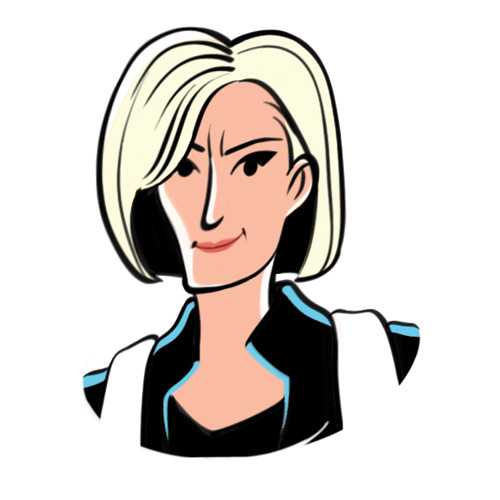 3. Rita Manzo
Radio Kiss Kiss, Italy
Tune in: 89.0 and 97.0 FM in Naples
Range: National.
Best listened to: On a long afternoon lounging at the bagni.
From early morning until well after dark, Naples-based Radio Kiss Kiss brings a smile to Italian faces with its feel-good brand of effervescent pop. Since its beginnings in the 1970s the station has remained independent and has become a nationwide powerhouse, tuned into by three million listeners a day. If you're on the Amalfi coast this summer you'll hear its upbeat selection drifting on the air from many a beachside bar. Rita Manzo presents the (relatively) chilled-out slot between 18.00 and 20.00. She explains why Naples' eruptive energy can be felt on the airwaves too.
What's the story behind Radio Kiss Kiss and its style?
It was founded in 1976 by Ciro Niespolo, who had already launched southern Italy's most famous nightclub, Kiss Kiss in Naples. He decided to move from night-time entertainment to what, at the time, felt like a new form of media. The first few programmes were broadcast from his Kiss Kiss club; today we're still bringing the sun of the south to the whole of Italy. We have a great variety of content: despite all of us presenters having different personalities, we all speak to our listeners as if we were chatting to our friends around a bar table.
How about the music?
Music has always been at the heart of our programming. We play the best in both international and Italian music; the perfect mix between great classics and recent hits. Essentially it's pop – but a great variety of it. We give room to the top hits to encourage a feeling of levity and fun.
How far does the programming change with the seasons?
Radio is always seasonal, as it follows new releases, but Radio Kiss Kiss expresses itself at its best in the hot season – we look for happier, more energetic, sexier music. In Italy, as soon as summer starts it's time for the beach, so we accompany our listeners around the 7,000km of Italy's coastline.
How does your location influence you?
Our HQ is in Naples, which is a volcanic city in every sense – and music here is king. We transmit its atmosphere in our presenting style. Sometimes we get contacted by tourists holidaying in Sorrento or Capri, who compliment us for adding warmth to their stay. It's a challenge for visitors to understand what we're saying but I think they still understand our character.
What about the 'tormentone': the ubiquitous summer hit? Can radio ever do without them?
Some summers it's not just one, it's three or four. More than going along with tormentoni, we create them. Take, for example, the now hugely famous Fabio Rovazzi – we were the first radio station to believe in him. We also put out a compilation every year called Kiss Kiss Play Summer, which always sells really well. We identify the songs in March, April and May and invest in them. I cannot imagine a summer without a tormentone.
kisskiss.it
Playlist
1. Alan Sorrenti: Figli Delle Stelle
Italy's funky 1970s ode to Saturday-night fever.
2. Ligabue: Urlando Contro il Cielo
Singalong classic by the nation's favourite "common-man" rocker.
3. Loredana Berté: In alto mare
Few sunny anthems can match this free-wheeling 1980s disco success.
4. Lucio Battisti: Acqua Azzurra Acqua Chiara
This singer-songwriter's lyrics are belted out all summer long by guitar-strummers on Italian beaches.
5. Pino Daniele: Quando
Naples' own favourite melodic voice, in his signature bittersweet tone.
6. Ghali: Cara Italia
Danceable beats by a promising youngster from Milan's prolific rap scene.
7. Coez: La Musica Non C'é
An endearing love song, this mellow hip-hop track conquered the nation in 2017.
8. Cesare Cremonini: Buon Viaggio
A feel-good invite to travelling – complete with cheerful whistling.
9. Giorgia & Jovanotti: Tu Mi Porti Su
Giorgia's crystalline vocals on Jovanotti's trademark African-inspired rhythms.
10. Eros Ramazzotti & Luis Fonsi: Per le Strade
There's a Caribbean feel to this year's tormentone – could it be the new "Despacito"?