Airport pick-ups / Global
Perfect pick me up
You stumble off a long-haul flight and there in the arrivals hall is a suited driver waiting for you. It's a sign that all will be well today.
Name: Nick Staggopolous
City: Toronto
Years as a driver: 16
Car: Lincoln Continental
"The sign of a good ride is when halfway through a journey I'm speaking and the client stops answering. They've fallen asleep and that means they're comfortable," says Nick Staggopolous, a chauffeur at Graystone Limousines, who's been waiting sign-in-hand at the international arrivals terminal of Toronto's Pearson Airport. He's dressed in a navy suit and black loafers, and has a well-groomed goatee speckled with grey. His car – a roomy black Lincoln Continental – makes an equally polished first impression. "I wash it twice a day," he says as he loads luggage into the boot, before we peel off from the airport.
Staggopolous immigrated to Canada from northern Greece in 1972. He began working in the city's restaurants, first as a dishwasher and then a busboy, before his family opened their own restaurant in 1976. He spent the next three decades in the business before deciding to make a lane change. For the past 16 years he has maintained his impressive touch for hospitality, albeit in a different form: driving high-powered business executives, actors and A-list celebrities. "I love this job. You get to meet the most interesting people," he says.
Toronto's skyline first reveals itself when the Gardiner Expressway banks along the edges of Lake Ontario. We pull off and park the car along the shore near Humber Bay Park. "It's just 30km across the lake to New York [state]," says Staggopolous, gesturing to the horizon as we stretch our legs. He notes that it's a great place for visitors to experience Lake Ontario outside the tourist traps of downtown Queen's Quay.
As we continue throughout the city, Staggopolous points out landmarks or tells us what this or that corner looked like in the 1970s. We arrive at the city's famed St Lawrence Market (where he regularly buys lamb for family barbeques) for a Toronto speciality: peameal bacon sandwiches.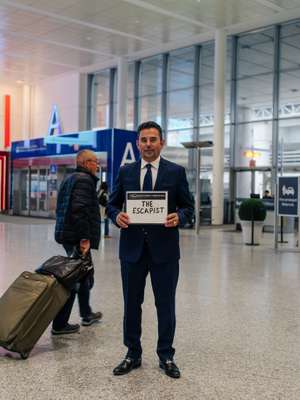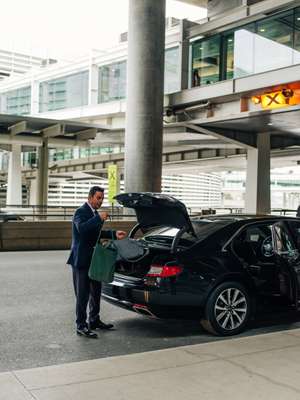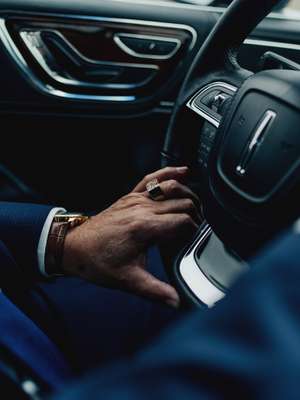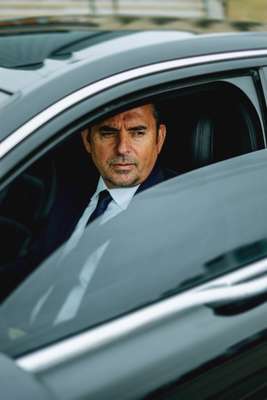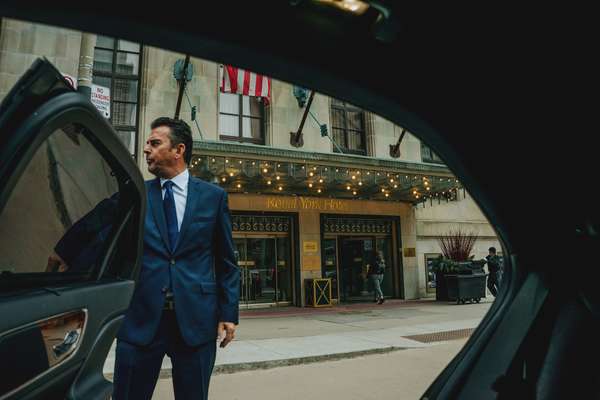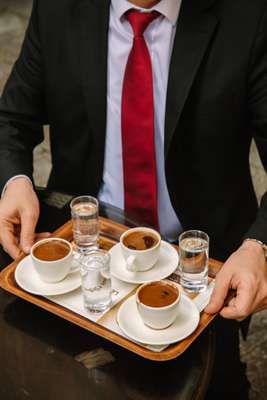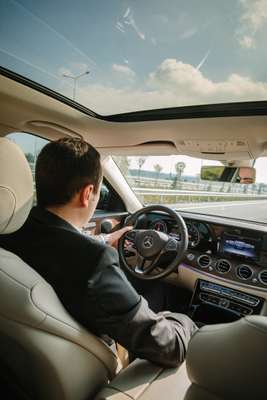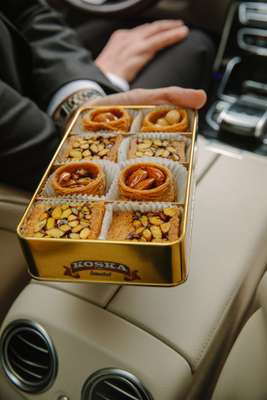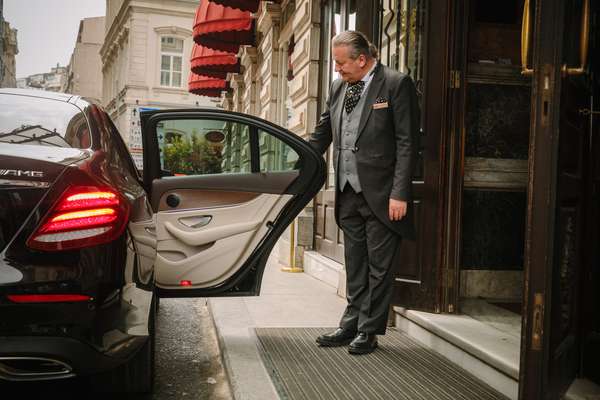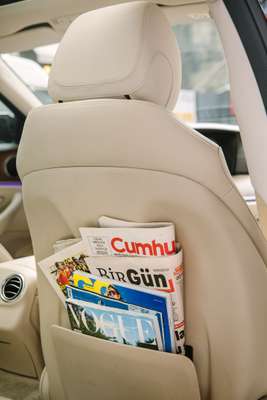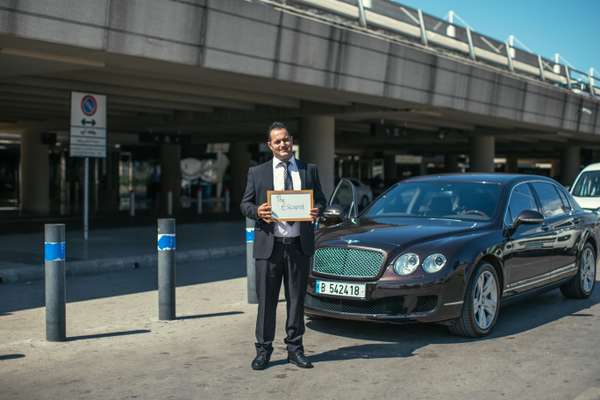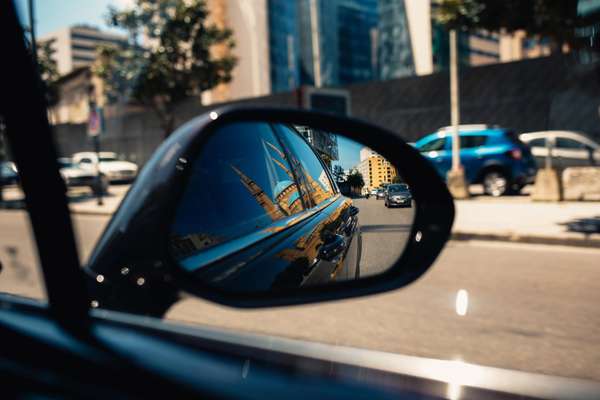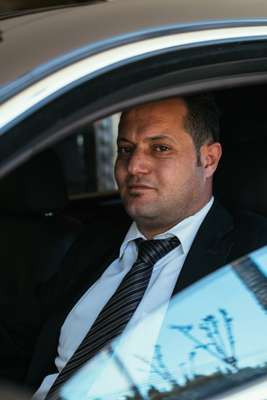 Next stop is our hotel: the 28-storey Fairmont Royal York, which opened in 1929. "Then it was the tallest building in the British commonwealth," says Staggopolous as the tower looms into view. But we barely hear him – our eyes have shut. A comfortable ride indeed.
graystonelimo.com
---
Name: Yalcin Dalli
City: Istanbul
Years as a driver: 14
Car: Mercedes AMG
Yalcin Dalli is on time to meet us at the arrivals gate in Istanbul's gleaming new airport terminal. Tall, dark and dressed in an immaculate black suit, he'd look austere if he wasn't smiling and brandishing a placard. He takes our hand luggage and we make our way to the car.
Outside, under a canopy of cranes (this airport still isn't finished), we duck into Dalli's black Mercedes AMG sedan. The interior is a welcome change from the cacophonous construction going on outside. It's cool and we sink into the comfy leather upholstery as Dalli places our luggage in the boot. Aside from the usual accoutrements – water, newspapers – there is also a small tray of Turkish Delight.
Dalli, 33, is the general manager of Win Tour car services in Istanbul. He has built a reputation for being something of a fixer. If you want to arrange a short-notice boat ride along the Bosporus, call Dalli. If you want to scramble a helicopter for a quick skip across the Sea of Marmara, call Dalli. His most unusual request? He once helped Ridley Scott out of a jam when the director was working on a short film in Istanbul. Scott's stunt man had been injured on set and so Dalli stepped in by providing some fast driving scenes that were shot by drone.
"If there's a request I will fulfill it," says Dalli as we hug the curves on the Golden Horn, minarets rushing past us. "Tourists are not customers – they are our guests." Speaking of requests, we could use a quick pick-me-up; Dalli knows just the thing. He swings the car onto a sunny street corner outside the Karakoy Gulluoglu Café and dives in to fetch us baklava and a frothing cup of Turkish coffee, before dropping us at the Pera Palace Hotel.
wintourism.com
---
Name: Firas Halawi
City: Beirut
Years as a driver: 7
Car: Bentley
Firas Halawi is a magician. Not the kind who pulls rabbits out of hats but the kind who makes everything look effortless. With a nod to the security guards at Beirut's airport, whom he seems to know personally, he pulls a deep purple Bentley out onto the highway, navigating his way through the city's frenetic traffic with consummate ease. We're soon turning down to the seafront. The chauffeur's eyes are peeled for a place to stop close to Pigeon Rocks, two natural stone outcrops standing in the azure Mediterranean waters.
Halawi has been working at the InterContinental Phoenicia Beirut, a storied landmark, for 16 years. He hails from a mountain region called Barouk, known for its nature reserve full of ancient cedar trees. "I learned to drive at 14 years old – I would take my father's car out without him knowing," he says. "I've always loved driving." Today he is the only person on a staff of 800 trusted to drive the Bentley. His day is shaped by the demands of the celebrities and royalty who visit the city and he often collects his clients from an area of the airport reserved for private jets.
Discretion is second nature but he does reveal a few of the strangest requests he has fulfilled, including chauffeuring a Saudi singer who wanted to go fishing. Having bought a selection of live fish from some fishermen, Halawi placed them in a bucket in the boot of the Bentley. "They were jumping around in the boot as we drove," he says, smiling at the memory. "I never say no. Whatever my clients want, I will find a way to make it happen." Having witnessed his charm in action, we don't doubt it for a moment.
phoeniciabeirut.com