Products / Global
Go ahead, make my holiday
Monocle meets eight brand owners and bosses who keep you cool, moisturised and comfortable on your global travels.
Pierre De Lemos Esteves, CEO
Abyss & Habidecor towels
Viseu, Portugal
Abyss & Habidecor are must-have towels for the beach, with their colourful stripes and high-quality cotton from Ginza, Egypt. Pierre de Lemos Esteves is CEO of the high-end linens and bedding brand, which is based in Viseu, central Portugal. The company was founded by his father, Celso de Lemos, who started by producing bath mats in the basement of his parents' home 40 years ago.
celsodelemos.com
Why did you follow in your father's footsteps?
It was inspiring to know that my father grew the company from nothing to 275 employees, exporting to 60 countries.
What's the secret behind the growth of the business?
Stay small and sell your own brand. For the past 40 years we have not only created a product but also a brand, based on this motto: made in, by and of Portugal. We only use exclusive raw materials such as extra long-staple Egyptian cotton. The beach towels are extra large, great to stretch out or share with your companion. The towels are found in luxury boutiques and department stores, such as Harrods in London or our new flagship in Bloomingdales, New York.
How do you differentiate yourself from big brands?
We communicate that we are artisans and a small company with a savoir faire only Portugal can offer. The country is becoming synonymous with high standards.
Where are you going on holiday this summer?
Portugal of course. Our family adores the Atlantic coast, the wild Alentejo and the Portuguese islands.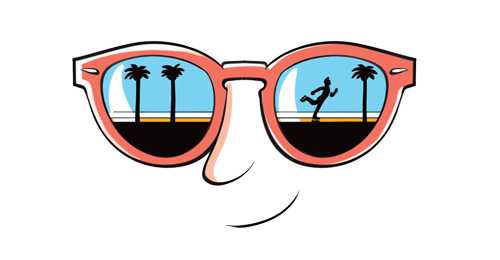 Ahlem Manai-Platt, owner
Ahlem sunglasses
Los Angeles, USA
A former fashion buyer for Acne Studios and Miu Miu, Paris-born Ahlem Manai-Platt founded her eponymous sunglasses brand in 2014. Based in LA, the brand is renowned for its photogenic candy-coloured lenses and glamourous styles, all handmade in Oyonnax, France.
ahlemeyewear.com
Why did you launch the brand?
I've loved sunglasses since I was five. Lots of people create a label because of a gap in the market but that wasn't the case for me. I just wanted to create something I wanted to wear. It was a risk but it paid off.
Why is Ahlem different to other sunglasses brands?
The French craftsmanship is everything. We work with people who have knowledge and skills passed down from generation to generation. They put their heart and soul into every frame and lens.
How do you manage transatlantic production?
I speak French and call them after my early-morning beach run. We send pictures via text and email.
How did you grow the business?
I went to the shops I wanted to be stocked in and said, "I have a sunglasses brand, do you want to see it?" My first stockist was Colette. Wholesale accounts are so important, they introduce your brand to new customers.
Where are you going on holiday this summer?
Guéthary in southwestern France with my family. We will just be relaxing, drinking coffee and eating croissants.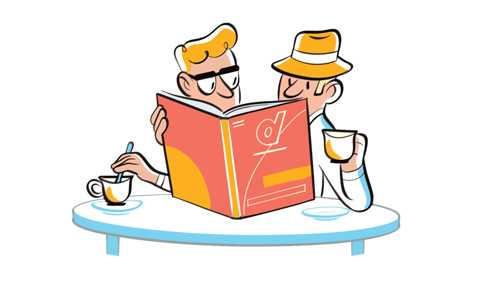 Yuki Aima, president
D&Department travel guides
Tokyo, Japan
Yuki Aima is president of D&Department, which publishes design-focused bilingual travel guides to places in Japan. Founded by designer Kenmei Nagaoka, the company also runs cafés and shops that sell quality secondhand items, as well as regional crafts and food.
d-department.com
Why do your travel books focus on design and crafts?
While looking for products to feature in our Tokyo shop we found many artisans making souvenirs using traditional methods. We felt there was a need to rethink tourism and wanted to know more about each region, so we started by writing a travel book on Hokkaido's crafts, brands and products in 2009. We were our own target audience.
How many books have you released since then?
We recently finished Kochi, which is our 25th book. We plan to write a book on each of Japan's 47 prefectures.
Why do you avoid tourist hotspots?
Our books are not about tourism; we don't want to see those places suddenly becoming very popular but then struggling when the boom ends. We want people to think about what's unique and attractive about these communities. I'm from Shiga prefecture and the book has connected people from different areas who share our values. In our books we praise local artisans, brands, people and places because they represent long-life design.
What's the most popular of your travel books?
Tokyo. We printed more than 30,000. Kyoto and Okinawa also sell well. A Chinese translation is in the works.
Where are you going on holiday this summer?
I don't go on holiday but since last year I have spent a week every month in Nemuro, Hokkaido. I love it there. You're in the city but the forest is in your backyard and nearby there's a clearing with 100 deer. In my job I'm around people constantly and I need time to reset, to clear my head.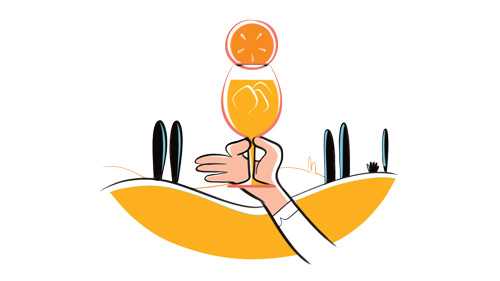 Andrea Neri, Managing director
Aperol spritzes
Milan, Italy
What started 100 years ago in Padua, when residents made a bitter drink to accompany the region's sparkling wine, has since turned into a bright-orange phenomenon – a marker of summer the world over. Much of Aperol's success is down to its acquisition by Italian drinks giant Campari 15 years ago, although Andrea Neri, the group's managing director for Italian Icons, insists the aperitif's distinctive colour did most of the work.
camparigroup.com
Where are Aperol's growth markets?
The brand is growing pretty much everywhere, both in our core mature markets – Italy, Austria and southern Germany – and in newer markets, such as Australia and South America. Still, even in Italy the market penetration compared to beer and sparkling wine is much lower, so there is huge potential. The beauty of an Aperol spritz is that it has the same big profit margins as wine and beer.
You mean to say you don't already have a monopoly on summer drinks, even in Italy?
Monopoly? [Laughs] In Italy at summer aperitivo time you can see a lot of Aperol spritz but there are still lots of glasses of wine, prosecco and beer, and other cocktails too.
Can you tell us about Aperol's iconic colour?
The colour has remained exactly the same since the brand was created, so we have to thank the Barbieri brothers for that. Every colour provokes different reactions; orange brings a lot of positive energy. Plus it's unmistakable, so the colour has become as important as the brand itself.
How and where will you be enjoying an Aperol spritz this summer?
Always the classic way: equal parts Aperol and prosecco, a dash of soda and a slice of orange. I'll be on a tiny little Greek island I'd rather not name – but they definitely serve Aperol spritz.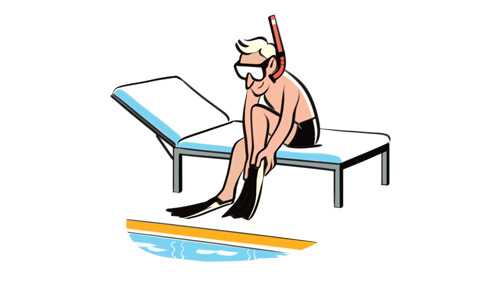 Alex Alorda, CEO
Triconfort loungers
Barcelona, Spain
Owned by Spanish outdoor-furniture aficionado Kettal Group, French brand Triconfort has been producing poolside chaises longues, chairs and tables since 1950. Alex Alorda is its CEO, as well as vice-president of Kettal.
triconfort.com
What inspired Kettal to buy Triconfort in 1998?
Triconfort is a fantastic brand. It had the "injection mould collection", using a technique that uses lacquered injection moulding that was exclusive and unique with a lot of innovation. At that time we were starting with high-end products so it was a good moment for us to buy it.
Triconfort's pieces are synonymous with the heyday of the French Riviera. How did you update the brand for modern audiences?
We introduced new lines that had new material combinations and lighter designs. It was important for us to innovate while keeping traditional aspects, such as weaving and craftsmanship.
Why did you move to France for a year to work on the brand's development?
It was important for me to get immersed in the newly acquired company: being at the factory, learning the know-how and the artisan way of manufacturing – and obviously adding our DNA to the process. Triconfort's production remained in France for the first five years, then it made sense for us to consolidate manufacturing in Spain.
How has the outdoor-furniture sector changed?
The market is getting richer and more competitive. Before, outdoor furniture had a consistent look and now it has evolved to be more eclectic, combining different materials and mixing colours.
Where are you going on holiday this summer?
My family and I normally go to Menorca and spend time at the sea. For me summer is nature, sport and family.
Gina Esposito, Founder & design director
Nu Swim
New York, USA
Founded in 2015, Nu Swim's swimsuits and bikinis aim to feel like a second skin: comfortable, timeless and uncomplicated. Founder and design director Gina Esposito, who previously worked at Levis, has created a brand that's committed to sustainability, with all items designed and manufactured in the US and fabrics sourced from Italy, Japan and North Carolina.
nu-swim.com
What's the hardest part of your job?
Production is always the biggest difficulty – just being able to figure out how to get it out into the world. Being able to manage the factory is a huge thing that no one else I know knows anything about; it takes up about 90 per cent of my time on the job.
What distinguishes your brand from the bigger names in the market?
When we launched Nu Swim I felt like there was a hole in the industry for quality swimwear that also looked nice. There are other brands that have followed suit since then but we're always trying to stay true to the timeless element of our brand, rather than pursuing something else that we don't believe in.
How do you see your company developing?
Recently we've added more things to our shop that tie into the holiday-maker lifestyle brand, which I can see us doing more of in the future. We have nice sunscreen made by a friend living on Rockaway Beach in Queens, New York; we have sunglasses we made in collaboration with Lowercase; we have blankets and towels and bags. This year we added a lot of accessories that we designed in-house.
Where are you going on holiday this summer?
My boyfriend is Swedish so we try to go there every summer. I just moved back to New York so I'll definitely be spending a lot of time on Long Island at the beach.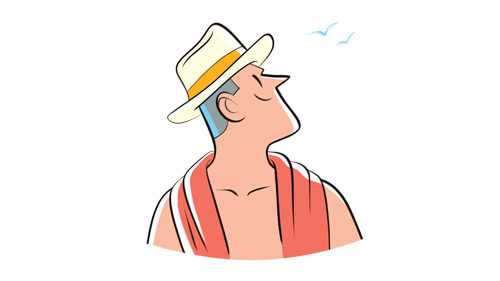 Klaus Mühlbauer, CEO and milliner
Mühlbauer hats
Vienna, Austria
Since 1903, family-run Mühlbauer has been known for its craftsmanship and innovative design, with its Viennese handmade hats becoming a holiday staple. Representing the company's fourth generation, CEO Klaus Mühlbauer talks about how the firm has managed to stay ahead.
muehlbauer.at
Why has the business been kept in the family?
I took over in 2001 but it wasn't an obligation – continuing the family legacy wasn't what was important to me. I really loved the business and found myself to be a milliner at heart. When they asked, I made my decision freely.
How has it changed?
In my parents' time the company was a clothes shop – only about 20 per cent of its range was hats. When I took over we stopped producing clothes entirely and brought the company back to its 1903 origins by focusing on hats. Then we needed to find new markets. We'd never exported our products before; now they're sold all over the world.
How have you set yourself apart from other brands?
While most brands offer a bit of everything, we solely do hats. We have a deep expertise in designing headgear and we are one of the last companies to keep our products 100 per cent handmade.
What's the secret behind your designs?
They're both very high quality and contemporary. We always experiment and try new things rather than producing the same designs every year. We want to lead the headwear trends and we want to keep the market going; if we made the same thing all the time the company would never progress.
Where are you going on holiday this summer?
The island of Cres in Croatia. We'll rent an apartment in a fishing village; there's a restaurant, a bar and a green-grocer. That's it. It's a perfect hideaway.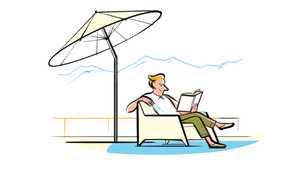 Markus Glatz, CEO
Glatz parasols
Frauaenfeld, Switzerland
Glatz sunshades can be found everywhere from hotel poolsides to beaches. The firm's CEO, Markus Glatz, is the fourth generation to run the family-owned company, which is based in Frauaenfeld, Switzerland.
glatz.ch
What keeps Glatz chasing the sun?
Glatz was founded in 1895 by my great-grandfather, who made parasols to protect women's skin from the sun. In 1933 my grandfather patented a garden-umbrella joint and started a factory; since then we've been producing sunshades. Our goal was always to develop umbrellas that follow the sun so you don't have to run after the shade.
What is the market for Glatz?
About 60 per cent is domestic and 40 per cent is professional. We do many different projects; for example, the Dolder Grand in Zürich has 90 of our giant umbrellas. We also did the Sechseläutenplatz city square in Zürich; the city came to us after its first umbrellas blew away on day one. We have a lot of experience.
Are your sales largely seasonal and regional?
Thirty or 40 years ago we were mainly in central Europe. In the south people never went outside at noon. That changed with tourism. Tourists wanted to be outside – the outside-dining trend started in the past few decades. We make 50 per cent of our custom umbrellas in three months for the summer season.
How have Glatz's designs evolved over time?
Our goal is functionality, not decoration. In the very beginning of the company it was only about function: we used to design umbrellas under the guideline "Design follows function". Today we've adjusted our motto to "Design and function", which we value equally.
Where are you going on holiday this summer?
Provence in France, to our friends' house.