Top tables / Global
Slice of the action
Great atmosphere, enchanting environment and – most importantly – delightful dishes. These openings from around the world have all three.
1. All aboard
Barrenjoey House
Palm beach
Less than an hour's drive north from Sydney's CBD (or a 20-minute jaunt by seaplane) finds you in Palm Beach, a glorious stretch of serenity and the city's longest sand beach. "Palmie", as it's known, is Sydney's answer to The Hamptons but with little of the snobbery. And at the centre of it all? Barrenjoey House.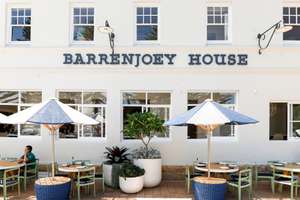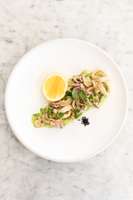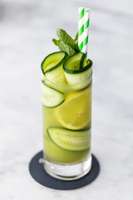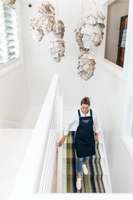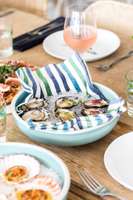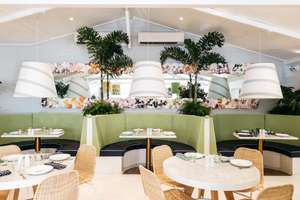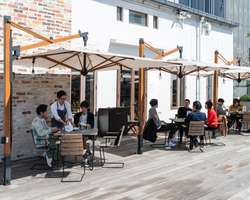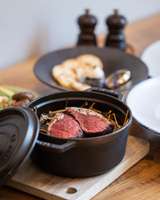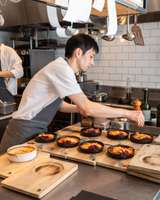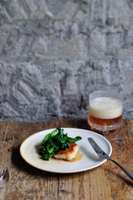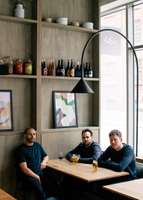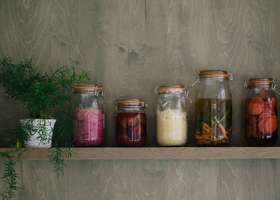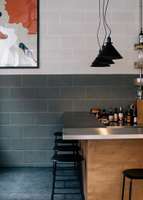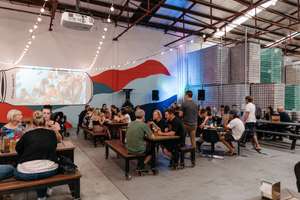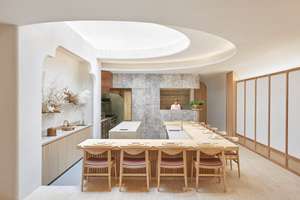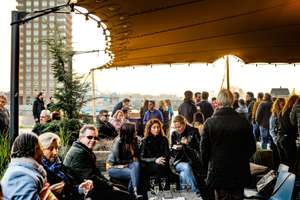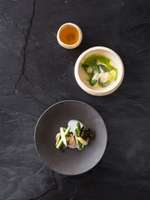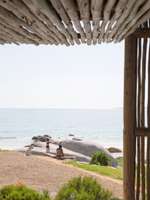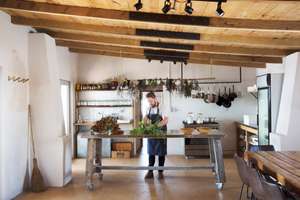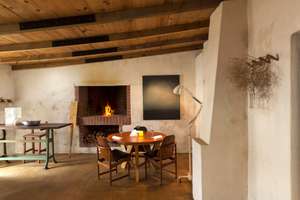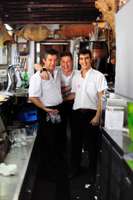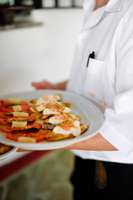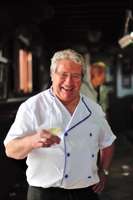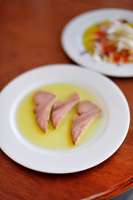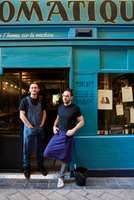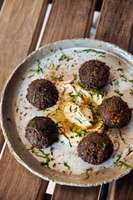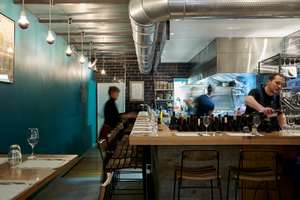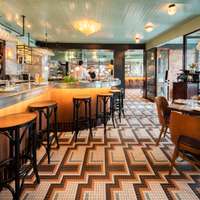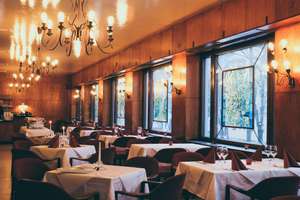 The area's newest hotel has just seven double rooms turned out in Hamptons-inspired furnishings with a dash of colour. On the ground floor the smart dining room serves a menu that focuses on fresh seafood – plates of oysters, prawn cocktails and flash-fried calamari – while the adjoining bar is the best place to enjoy sundowners and celebrate your decision to visit. One questions remains, however: head home tonight or sleep over?
barrenjoeyhouse.com.au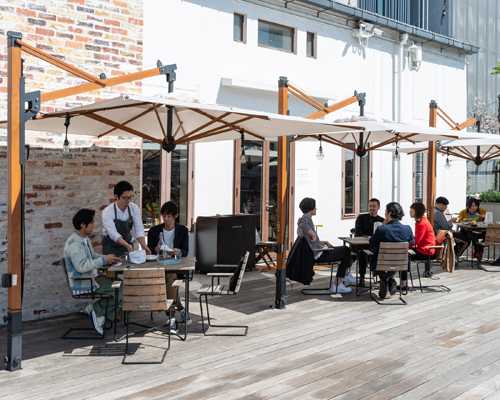 2. Let's go outside
Søholm
Tokyo
On a hot day, Tennozu Isle on Tokyo Bay is a prime spot for city-dwellers craving sunshine and a sea breeze. Set right by the waterfront, Søholm is a modern restaurant that was started by Japanese furniture brand Actus. Traceability and sustainability are key here: head chef Ryutaro Kataoka and his team source fresh ingredients from hunters and farms across Japan. One of Kataoka's signature dishes is roast venison and consommé venison jelly, and caviar with summer vegetables is a popular appetizer with Japanese wine (Koshu from Yamanashi). The restaurant can seat 46 people inside but summer evenings may be best spent outside on the wooden deck along with some homemade sangria.
soholm.jp
Go west: [USA] Napa's settled wine scene has long attracted San Franciscans in their Teslas but recently the less showy atmosphere of neighbouring Sonoma County has garnered a firm following. It's not just for the wine but the good practices in this neighbouring California valley. Thanks to a five-year plan, launched in 2014, to preserve agriculture and family-owned farms, the region is well on its way to becoming the most sustainable in the country (the wines are tasty too). We liked the chardonnays and zinfandels poured alongside the tasting menu at SingleThread, a smart restaurant with discernibly Japanese attitude to preparation in the all-but-hidden town of Healdsburg.
singlethreadfarms.com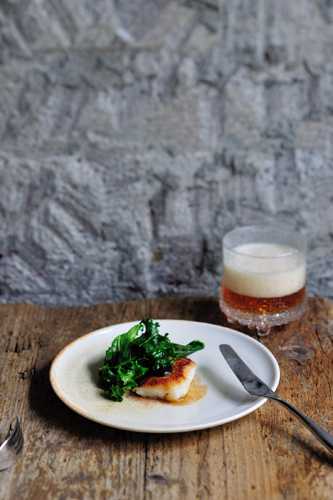 3. Rebel with a cause
Systir
Reykjavik
Icelandic chef Gunnar Karl Gislason won Iceland's only Michelin star with his restaurant Dill, proving that the island's food is about more than just puffin. With the opening of Systir ("sister" in Icelandic), the chef has again focused on Nordic fare. On the menu is swede with skyr and dill or Icelandic lamb with celeriac and shallots. At the counter are fine beers (the Mikkeller bar upstairs has 20 on tap), natural wine and cocktails. "Systir is the rebellious version of Dill," says Gislason. "We kept the offbeat, cosy vibe that the locals loved."
systir.is
Picking the 'perfect' neighbourhood restaurant
By Josh Fehnert
First, an incontrovertible truth: there's no such thing as an ideal restaurant. Despite the regularity with which "perfection" is proffered, no single establishment can cater to everyone all of the time. That great terrace is deserted when the wind whips up and who wants to hide from the sun in a Stube when the mercury rises?
It's worth bearing in mind when offering recommendations – a cross I bear as the magazine's food editor. Will I wake up to an irate email decrying a bad dinner at a restaurant that I suggested? Did a client, reader or friend get the same smiley staff and tip-top service that hoisted this table or that into the Monocle Restaurant Awards? I worry for a while. Then I remember that even good restaurants have bad days.
I'm mulling this over when I book dinner at Trullo, a pretty much faultless wood-floored, white-tablecloth Italian joint on St Paul's Road in Islington. Founded in 2010 by Tim Siadatan and Jordan Frieda (the men behind Padella in London's Borough Market), Trullo is that rare asset for a serial recommender: a restaurant that's always reliable but still manages to surprise.
This time the broad bean and ricotta bruschetta is a revelation. The pappardelle with beef shin ragu is the stalwart pick of the primi and be sure to check out whatever's on the charcoal grill. The menu rewards risk-takers too (vital if you're going to recommend it to the fickle foodies who read this sort of thing). And herein lies the vital ingredient that makes Trullo top drawer: I'd eat my hat if you didn't enjoy at least one bit of your experience.
And my dinner? In a word: perfect. Provenance, charm and everything to commend it. Good restaurants have bad days, yes, but the really superb ones just don't seem to. For our celebration of the best (not just the newest, fussiest or most hyped) such establishments pick up a copy of Monocle's Drinking & Dining Directory, which includes our fifth Monocle Restaurant Awards – on newsstands from 27 June.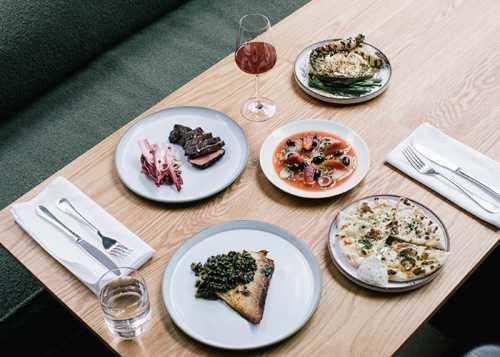 4. Angel of the north
Erst
Manchester, UK
If you haven't ventured to Manchester recently it's worth considering a trip to Erst, a new gem of a restaurant in Ancoats, the northern city's fast-growing food hub. Named after owner Will Sutton – who previously worked next door at brunch café and bakery Trove before he and head chef Patrick Withington decided to do their own thing – this is a delightful dinner spot.
With its elegant yet cosy interior, open kitchen and shelves piled high with jars of pickles and fermented goodies, you could be forgiven for thinking you were in Shoreditch (although the entire experience rivals what you'd get in London's best restaurants). Pickled clams with an nduja dressing and flatbreads with whipped lardo are mouth-watering standouts on a short but highly considered menu.
erst-mcr.co.uk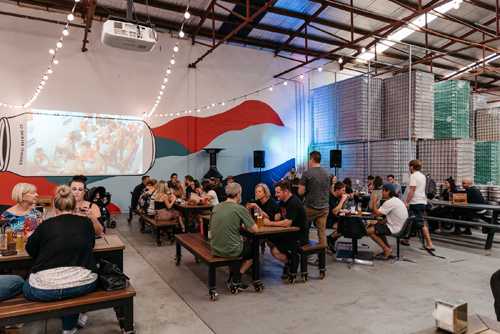 5. Hop to it
Colonial Brewing Company
Melbourne
Industrial Port Melbourne may feel a world away from the city's food-and-drink hotspots yet it's here that you'll find Colonial Brewing Company. First established in 2004 in Western Australia, this venue represents the company's east-coast expansion. Inside, patrons settle at communal berths or couches and look out onto the brewery floor. There's a central bar that serves a lively Kolsch (lager), as well as an ale, an IPA and a cider. To soak up the samples, the kitchen serves no-fuss sharing plates. At 16.30 on a Friday the music gets louder and you can tuck into chicken wings, burgers and pizzas.
colonialbrewingco.com.au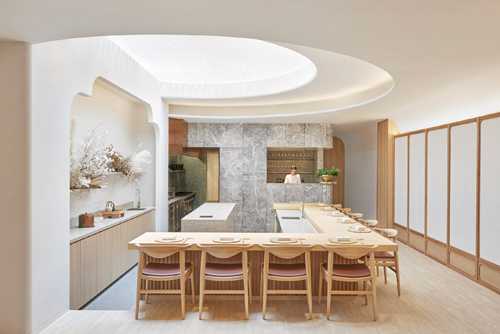 Singapore
Chef Shigeru Koizumi and the Lo & Behold Group are as pleasing a pairing as pudding with a pandan leaf. The restaurant is a sepia dreamscape that's topped by a washi-paper ceiling and flanked by a small kitchen, all designed by Singapore firm Takenouchi Webb. While the kappo-style multi-course menu is fussy, it's worth persisting with for theatrically presented, tasty plates bearing abalone, snow crab and ice cream with Alba truffle.
The menu changes as regularly as Singapore restaurants change hands but Koizumi has a deft touch and his dishes reward the curious – and the organised. Thanks to limited seating and a definite look-in for starry accolades in the year ahead, it's worth nabbing a seat while you can.
restaurant-esora.com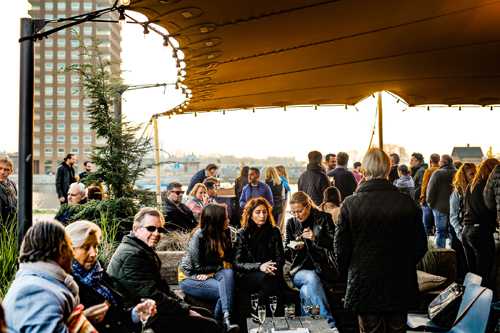 7. Catch of the day
Fiskeskur
Antwerp
The former Customs House at Kattendijk Docks is getting a new lease of life with the opening of Fiskeskur, the first fish restaurant along the waterside of Het Eilandje. The menu features seasonal catches of the day as well as glorious mackerel rillettes and North Sea oysters, crab legs and mussels.
fiskeskur.be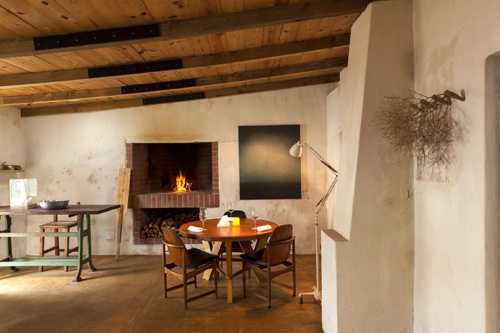 Paternoster, South Africa
A whitewashed cottage overlooking the ocean in the sleepy village of Paternoster is the unlikely home to some of South Africa's finest food. Chef-patron Kobus van der Merwe uses indigenous, seasonal and often foraged ingredients to make a menu that embraces the Cape's complex culinary heritage with contemporary daring. Expect each dish to be unfussy, packed with flavour and beautifully presented.
wolfgat.co.za
9. Coastal stalwart
Casa Bigote
Sanlúcar de Barrameda, Spain
This seafood taverna has become an institution, with its loyal clientele who keep coming back for more. In the bustling town of Sanlúcar de Barrameda near Cádiz, Casa Bigote is a temple at which seafood aficionados seem to worship daily. The restaurant and adjoining taverna have been around since 1951 when the father of the current owners, Fernando and Paco Bigote, started the business as a simple bodega.
Even on a typical weekday Casa Bigote's tapas bar is packed with Spaniards ordering tapa after tapa, accompanied by manzanilla. The atún mechado (seared tuna) is silky and the salty boquerones fritos (fried anchovies) are perfect to snack on while gazing over the sparkling Bajo de Guía coastline.
restaurantecasabigote.com
10. Spin doctors
Lavomatique
Nice
Everyone in Nice is in a lather over Lavomatique but the 30-seat bistro isn't one you'll stumble across by accident – unless perhaps you're looking for somewhere to wash your clothes. Amble through the city's Old Town and you'll see a turquoise façade, unchanged since it housed a laundrette, whose sign proclaims, "Another victory of man over machine".
Once that referred to washing machines; now it's all about the red ceramic kamado grill and smoker that brothers Hugo and Grégoire Loubert (both pictured, Gregoire on left) use to prepare an ever-changing menu of small organic delicacies. These include the delectable shaved Iberico ham and crispy-fried prawns – to be devoured shells and all – alongside an impeccable selection of natural wine that helps to wash everything down.
lavomatique-restaurant.business.site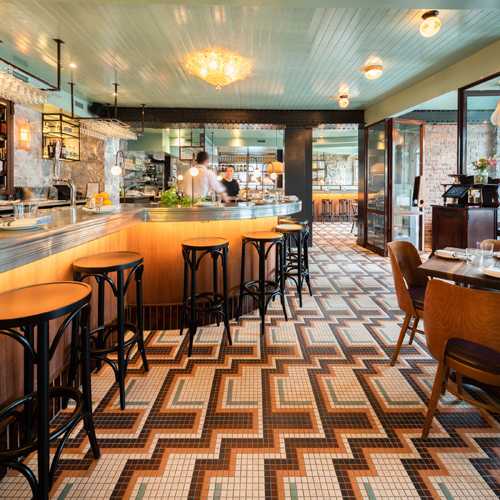 11. Ask for more
Un Po' Di Più
MontrÉal
Owners Éric Girard and Dyan Solomon hope to win the hearts and appetites of Montréal (again) with this aperitivo joint. True to its name, Un Po' Di Più ("a little more" in Italian) goes beyond the usual comfort food you'd find in the city's Old Port neighbourhood. Diners can start the day with hazelnut spread on brioche or enjoy an evening with a waterfront view and small plates, such as crispy chicken gnocchi with delicata squash. And while the menu impresses, so does the interior by Montréal's Zébulon Perron.
caffeunpodipiu.com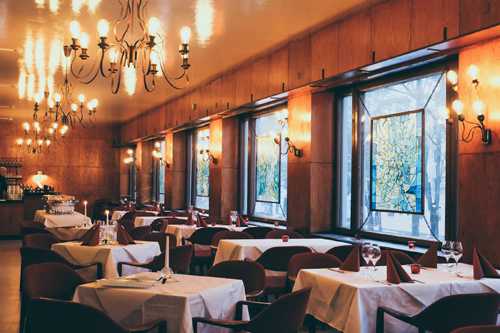 Helsinki
Helsinki's restaurant scene is inundated with fusion concepts and New Nordic restaurants serving minimal portions at maximum prices. So there's something comforting about a neighbourhood restaurant serving classic dishes that won't leave you hungry (nor bankrupt). Meiccu – then called No 11 – opened in 1946 and its wood-and-marble interior remains unchanged. The smiley staff dole out fried vendace, Vorschmack (a Finnish speciality of mincemeat, anchovies, cream and beetroot) and salmon soup. Earlier this year rumours that this Helsinki classic might close were crushed after a buyer emerged. Their vision for this gem? Not to change a thing.
meiccu.fi