Business / Global
Business
Briefing
Syria opens its first privately owned winery, East Africa gets wired up to global broadband, and business booms for the small weapons trade. In Europe, Barcelona takes a cue from the Gulf and starts a major investment in its airline.
Grape potential
Syria [WINE]
Lebanese wine is no longer a novelty for connoisseurs but Syrian wine definitely is. Brothers Karim and Sandro Saadé, who come from a Lebanese family with Syrian ancestry, have decided to open the first privately owned winery in the country.
Bargylus, which is the Roman name for the Alawite mountain in northern Syria's Lattakieh region, is to become a boutique producing, turning out 50,000 bottles a year, under the supervision of a top French wine consultant, Stéphane Derenon-Court.
But is has not been a simple task getting the project running. To start their €3m winery the brothers needed a ministerial decree, imported equipment and a team of local farmers to be trained from scratch.
Quality has been the main emphasis of the brothers' concerns. And the grapes (a mix of Syrah, Cabernet-Sauvignon and Merlot for the reds and Chardonnay and Sauvignon for the whites) are all grown organically.
With another more mass market wine being produced in Lebanon's Bekaa valley, the Saadés are now lobbying for a control committee over wine production in the region, similar to France's Appelation d'Origine Contrôlée. "Even a table wine in France, is more regulated than wines in our part of the world," says Karim.
The top 10 leading grape producers in thousands of quintals (100kg)
Forecast 2008: 80,570
in % 11.9
Forecast 2008: 72,000
in % 10.6
Forecast 2008: 67,448
in % 9.9
Forecast 2008: 57,462
in % 8.5
Forecast 2008: 57,050
in % 8.4
Forecast 2008: 39,184
in % 5.8
Forecast 2008: 30,000
in % 4.4
Forecast 2008: 27,869
in % 4.1
Forecast 2008: 25,000
in % 3.7
Forecast 2008: 19,568
in % 2.9
World Total: 677,992
Logged on at last
Africa [TECHNOLOGY]
East Africa is finally connected to the global broadband network, following the successful launch of an undersea fibre-optic cable linking the region with Europe and Asia. But what will it mean?
Welcome to the call queue: It will give a huge boost to Kenya's burgeoning call-centre industry. Slow connection speeds have held them back. Now, who needs Bangalore?
Rwanda.com: Rwanda's technology revolution will get a welcome extra boost. Most of the country, including rural areas, is already linked to the internet and ready for broadband.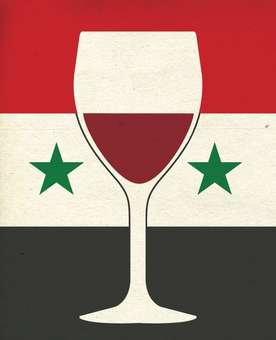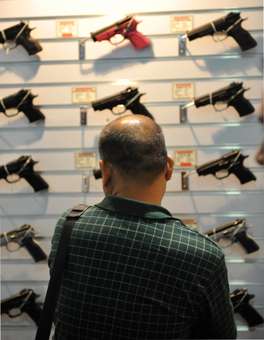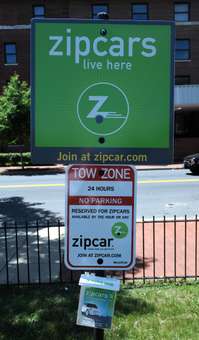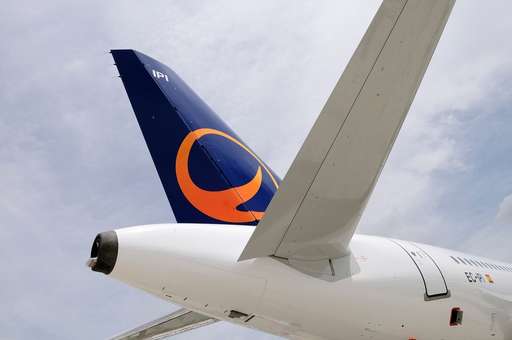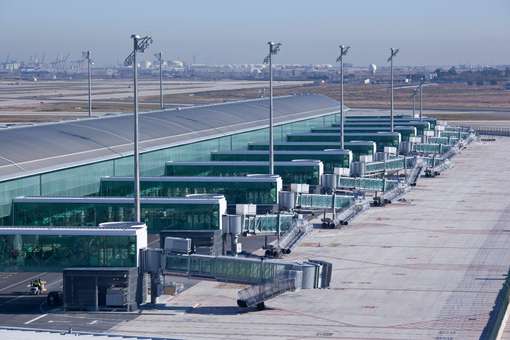 New Silicon Valley: The reputation of Kenya's tech-savvy youth has already persuaded Google to set up shop. Other technology companies may be tempted.
No more office boredom: Downloading an album will no longer take an hour; YouTube clips will be up within less than 20 minutes. Bosses may not be happy though as workers spend their days watching endless videos of funny animals.
Guns are blazing
Global [ARMS TRADE]
Business is booming if you're in the handgun industry. According to the 2009 small arms survey, the market for small arms and light weapons – and the parts and accessories they need – grew by 28 per cent between 2000 and 2006. The survey found that the global authorised trade in these weapons was worth $1.58bn. The US was the biggest importer and exporter.
Fleet fixes
USA [TRANSPORT]
Zipcar, which runs a car-share service in 50 US and Canadian cities, is finding a new customer base to carry it through the recession: mayors looking to shrink their costly car fleets. The Massachusetts-based company's FastFleet programme offers a web service for government workers to check out cars from city car parks.
After a four-month pilot run, Washington DC officials concluded the city could save $1m a year by sharing 67 vehicles between nearly 10 times as many employees. One Boston mayoral candidate, Sam Yoon, has even added FastFleet to his manifesto, believing it could allow the the city to sell off a third of its cars.
Soft-power landing
Spain [AIRLINES]
When Iniciatives Empresarials Aeronàutique – a conglomerate of Catalan institutions and private investors including Consorci Turisme de Barcelona, Volcat 2009 and Fira de Barcelona, the city's premiere conference centre – bought 80.1 per cent of Spanair from SAS back in January the wheels were up on a shrewd multi-layered business venture.
Spanair was Spain's second largest airline and the conglomerate was moved to invest in the company – and in turn the city – when the country's number one, Iberia, began withdrawing many of its international routes from Barcelona El Prat and redirecting them out of Madrid's Barajas. Spanair's operations have since been bounced from its HQ in Palma de Mallorca to Barcelona and the inaugural flight from BCN's shiny new Terminal 1 in June was a mischievous 06.00 Spanair flight to Madrid.
In addition to the city's very public investment in Spanair, other local airlines are increasing their presence from El Prat. Vueling completed its merger with fellow Catalan Clickair at the beginning of July and will become Spain's number two under the Vueling brand steered by majority shareholder Iberia – a canny monopolising move by the carrier.
With political posturing guiding the companies thus far, it remains to be seen whether Iberia, Vueling and Spanair can abandon their jostling for long enough to take stock of Barcelona's potential as Spain's leading international hub. Since 2004, Barcelona airport has more than doubled its intercontinental reach from 10 mostly Africa-Middle East routes to 24 truly global destinations including Buenos Aires, Islamabad and Singapore.
Star Alliance members, with Spanair at the helm, have taken up exclusive residence in Terminal 1 and since 17 June the new terminal has received 670,000 passengers. Jaan Albrecht, Star Alliance's CEO, says, "Terminal 1 at Barcelona is finally allowing us to implement a 'move under one roof' project in Spain. Also with the correct infrastructure in place, our member carriers can explore further hubbing opportunities with our member Spanair through the Catalan capital."
If Barcelona is to become an occidental conference and leisure mecca, as many predict, then the city has taken bold charge by essentially investing in its own airline – just as a Gulf state would do. Larger aircraft and international traffic are more welcome at the newly refreshed airport and it will be intriguing to watch how British Airways' ongoing flirtation with Iberia will affect the long haul, literally.
Barcelona El Prat airport Terminal 1
First month (from June 17) in numbers:
1. Passenger numbers: A total of 677,652 travellers arrived and departed from T1. 2. Flight numbers: A total of 6,478 Star Alliance flights departed and arrived at terminal 1. 3. Inaugural flight departures and arrivals: Domestic flights: Spanair to Madrid; Spanair from Palma de Mallorca. Intercontinental flights: Singapore Airlines to Singapore; US Airways from Philadelphia. 4. Terminal transfers: A total of 303,131 passengers took advantage of the free bus service between terminals 1 and 2. 5. Luggage handling: 514,928 suitcases were handled – over 248,000 on departure and a little over 266,000 on arrival.
Flights of fancy
European airlines
By Tyler Brûlé
The battle brewing between Barcelona and Madrid will make for interesting viewing for ambitious mayors and eager airlines. If the Barcelona dream team of Spanair along with its Star Alliance partners and a new carrier under development from the founder of Vueling, is successful then it might pave the way for more European cities to mount challenges against established hubs by backing their own carriers.
While only the richest (or most foolish) would attempt what's happened in the Gulf, with each city-state boasting its own long-haul airline, cities such as Milan and Stockholm are already making these moves.
Lufthansa's slow start out of Malpensa with its new Lufthansa Italia brand could easily go long haul at some point and there's talk that Stockholm is lobbying hard to get more Scandinavian long-haul services flying out of Arlanda. Who's next? Glasgow and Edinburgh would no doubt like to control more direct links to world markets. Berlin is also in need of more long-haul routes. It has a namesake airline but for the moment lacks the aircraft and network.
Chinese online gaming company changyou.com has flourished since its stock market debut in April and the company expects its revenue to grow 14 per cent this year. Time to get in on the game?