Travel edits / Global
Hidden gems
This month's best in global travel includes an idyllic hotel in a former palace, a Polish shop showcasing the works of local artists and designers and a retro barbershop in Mexico City.
Michal Kubieniec and Dominik Tokarski opened Geszeft last June to showcase the works of local designers and artists. "Silesia is growing strongly when it comes to design," says Kubieniec of his shop, 80km north of Krakow in the city of Katowice. "We wanted to show this new identity of the region." With interiors courtesy of budding architects Joanna Woloszyn and Daria Barnas, the minimal space contains the work of 60 designers including jewellery, books, clothing and artwork. "We wanted to make a space that is not only a shopping destination but a comfortable place to have coffee, read a book or work," says Kubieniec.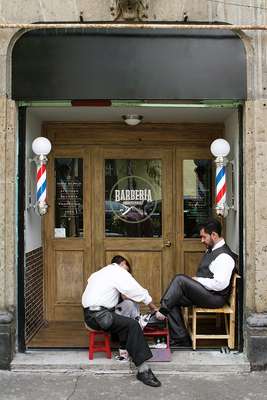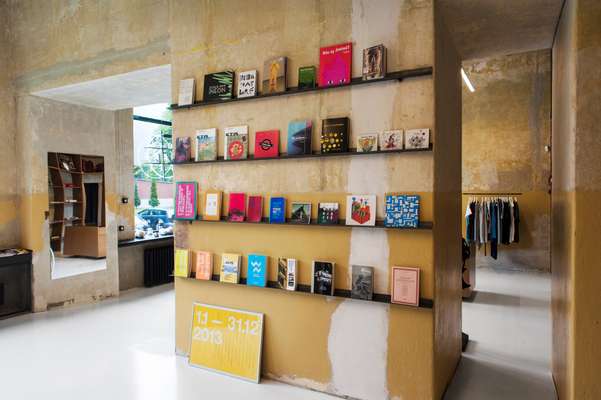 Moyyminiotel
Camlihemsin, Turkey
Straddling the Firtina River in the mountain town of Camlihemsin, eastern Turkey, boutique hotel Moyyminiotel is preserving the region's magnificent wooden architectural heritage. The six-room space grew from a small café located on the ground floor, which still focuses on delivering guests regional specialities including Black Sea honey and homemade jams. The intimate property is bisected by the river and sits seamlessly in the mountains. The hotel focuses on getting the small things right and letting the rugged beauty of the natural environment take care of the rest.
---
Based in Prince Edward County 200km east of Toronto, the Drake Devonshire launched in September. The space is Jeff Stober's second hotel, having opened the popular Drake on Queen Street West in Toronto a decade ago. This steel foundry from the 1800s has been transformed into an intimate inn boasting views of Lake Ontario. "We are converting countryside into a cultural hotbed by juxtaposing historic with modern design," says Stober. Designer John Tong furnished the 13 colourful suites, ping-pong room and restaurant with vintage furniture. "We went for playfulness while retaining a sense of familiarity," he says.
---
Hotel Can Faustino
Ciutadella, Menorca
Overlooking the sea, this 16th-century palace in Menorca's picturesque city of Ciutadella was painstakingly restored and transformed into a luxury hotel this year. With views onto the harbour below, the 21-room, three-suite hotel has been designed as a peaceful retreat on one of the Mediterranean's most tranquil idylls. Chef Felip Llufriu runs the Mediterranean-style Mon restaurant, while a spa and hammam have been created within the ancient grotto. In the nearby Cala Fontanella the finishing touches are currently being put on the hotel's beach club.
---
Barbería Capital
Mexico City
Located in Mexico City's trendy Roma neighbourhood, Barbería Capital is a successful reinvention of the megalopolis's old-school barbershops from the 1950s and 1960s. In a town where time-honoured businesses were facing crippling decline, the venture has reintroduced "slow grooming" to the everyday life of the chilango. Owners Marco Saldaña and Alejandro Lepe have gathered a six-strong workforce of skillful Mexican barbers. Using good, honest grooming materials – many made in-house – Barbería Capital aims to create a gentlemen's club that is an oasis of tranquility and relaxation.