Europe / Global
Europe
Briefing
Sticky situations in Bashkortostsan, the height of anxiety in Seville, and election excitement in Albania.
Designers YN Studio had a stroke of genius with their idea to add commuter swimming lanes to London's canals. Currently without backers, their LidoLine was runner-up in the High Line for London competition, an urban innovation project by the Landscape Institute.
---
Keeping the bear sweet
Bashkortostan [POLITICS]
The President of Bashkortostan, Rustem Khamitov, smiles with pride as he describes his region's famous produce. "The bees in our woods have a very important treasure: honey. The bees are careful to protect this treasure even from bears." Bashkortostan is also famous in Russia for another viscous treasure: oil.
An autonomous republic nestled in Russia's Volga region, Bashkortostan produces 300,000 barrels of oil a day, or roughly 3 per cent of Russia's total output. Since his predecessor resigned in 2010, President Khamitov, an ethnic Bashkir and former Moscow bureaucrat, has ruled four million people; but he is likely to be Bashkortostan's last president.
In Moscow, a new law has been passed that will rename the heads of Russia's republics "governors" after 2015, much to the disquiet of Bashkir nationalists who claim it is an assault on the limited sovereignty of autonomous republics. Khamitov is resigned to the title change and has focused on the diversification of the republic's economy. "The budget codes of the Russian Federation still restrain the republics to some extent," he says. For oil-rich Bashkortostan, that means it sends more money to Moscow than it gets back.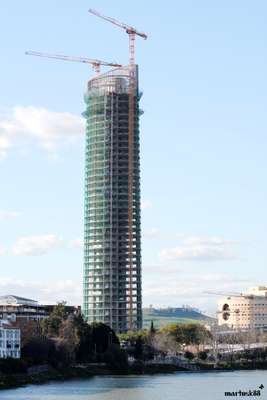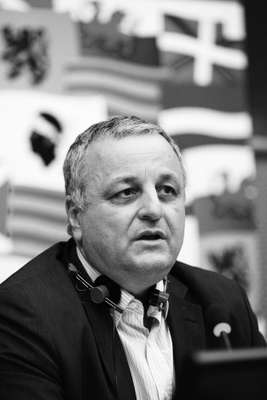 In December Russian authorities carried out an anti-terrorist raid in the republic, providing unwanted publicity as the capital, Ufa, gears up to host the 2015 brics Summit and a meeting of the Shanghai Cooperation Council. "Bashkortostan is a springboard for Russia into Central Asia," says Khamitov, "and further east towards the economies of East Asia."
Others are less impressed. "Khamitov is yet to build up good relations with the republic's big Tatar community," Rim Gilfanov of Radio Free Europe's Tatar-Bashkir service says. "That has pushed him to use the same authoritarian tools as his predecessor, Rakhimov."
---
Type: Parliamentary
Date: 23 June
Candidates: Prime minister Sali Berisha is seeking a third consecutive term. The opposition is arrayed behind the physically and philosophically formidable figure of Socialist party leader and Tirana ex-mayor Edi Rama, who still believes he won last time.
Issues: Albania's EU aspirations can't overcome suspicions about the integrity of its politics. EU enlargement commissioner Stefan Fule has criticised "the absence of [...] compromise and inclusion".
Monocle comment: 2009 elections were widely considered bent and brought political paralysis and deadly violence. A transparent count would be a big start.
---
High anxiety
Seville
[PLANNING]
Seville is learning to live with its new skyscraper, the Torre Pelli. At almost 180 metres high the unfinished structure already dwarfs the ancient city's historic landmarks such as the cathedral, the Giralda and Torre del Oro. Opponents of the development appealed to Unesco, hoping for a ruling that the tower would endanger Seville's World Heritage status; however, the world body has declined to take action.
Designed by the Argentinian architect Cesar Pelli (the man behind Kuala Lumpur's Petronas Towers) the Torre is heralded by its fans as an example of cutting-edge architecture. The building occupies part of the site of Seville's 1992 Expo on the banks of the Guadalquivir, which has lain mostly unused for 20 years. The tower will house CaixaBank's offices and the CaixaForum social, cultural and civic centre run by the bank; opening is scheduled for early 2014.
---
Q&A
Francois Alfonsi
EU language campaigner
Brussels
The only Corsican-speaking MEP, Francois Alfonsi, presents his report on the European Union's 120 endangered languages to the parliament later this year.
Why campaign to save Europe's minority languages?
My passion is linked to my own background. I directly experienced the decline in my country of the Corsican language; as an MEP, I want to take action at EU level.
What would Europe lose if we simply allowed endangered languages to die out?
Each is an integral part of cultural identity; it's a matter of urgency for Europe's cultural heritage. The enhancement of endangered languages helps regions develop their economy in the cultural and tourism sectors.
Where has policy helped a language survive and thrive?
In Finland there has been strong action for the Sami language for 20 years, and Wales is also a good example of how to stop a decline. All sectors are involved: education, culture, media and digital platforms.