Who are the Dutch? / Amsterdam
The Dutch paradox
They are considered the most liberal people in Europe – and yet arguably they are among the most right-wing. So now what? With elections looming, Monocle explores a troubling dichotomy.
"We have this self-image: progressive, liberal, multicultural, blah blah blah," says Rob Wijnberg, waving his arms about in exasperation. "But we're discovering that we're only that way on paper, in law; not in practice, not in daily life." We're sat in an Amsterdam café filled with people who fit that self-image: it's racially mixed, young and cool. But Wijnberg, a leading Dutch journalist who set up an online news organisation called De Correspondent three years ago, is aware that Amsterdam is a bubble. "Really," he says, "we are not a tolerant nation."
The question of just how liberal the Netherlands is will be answered early next year when the Dutch hold a general election. For the past year one party has been leading the polls: the far-right PVV headed by Geert Wilders. Virulently anti-Islam and anti-immigrant, Wilders' form of populism has won support in a nation that prides itself on consensus and compromise. The Netherlands is a country that has decriminalised prostitution, has one of the most liberal drugs policies and has long been touted as a model of multiculturalism. Yet Europe's most liberal nation may be about to vote for a far-right prime minister.
"We are a country with a deeply tolerant tradition but it is an opportunistic tolerance," says Taco Dibbits, the newly appointed director of the Rijksmuseum. The Netherlands accepted Flemish refugees in the 17th century but Dibbits claims that "the tolerance was pragmatic" because they "brought in a lot of money". He is preparing a major exhibition for 2020 on the Dutch history of slavery. Part of his job, he believes, is to challenge his Dutch visitors. "Who are the 'we' when we talk about the Dutch?" he asks.
It's a question that is perhaps more complex than in most countries. Spend a few days asking Dutch people who they are and three main themes will emerge. The Dutch are tolerant, yes; a glance at those drug and prostitution policies proves that. But as Dibbits points out, they are also pragmatic: if a policy doesn't work they change it. And perhaps most importantly, they tend to favour compromise over confrontation.
That final theme is reflected in the battles that the Dutch have had to fight to survive. The Netherlands shouldn't exist: a quarter of it lies beneath sea level. Since the Middle Ages the Dutch have had to build and maintain a series of dykes and dams, creating pieces of low-lying land reclaimed from the sea, known as polders. That has required an ability to work together that is mirrored by the Dutch form of consensus politics. So much so that it's known as the "polder model".
"Because of the fight against the water there is a solidarity," says Prem Radhakishun, a Surinam-born political commentator who hosts a rambunctious weekly radio phone-in show. "If a dyke breaks we all die, so we sit and talk. It's in our DNA. This is a coalition country."
Is the polder model at breaking point? The Netherlands increasingly feels like it's made up of citizens who are unwilling to compromise. Dutch governments are always coalitions but the fractured nature of politics here means the next one will have to be broader. There are 16 parties with representation in parliament – a parliament that has just 150 seats. If the polls for 2017 are accurate, any new government will need at least four parties to have a majority. "Making compromises is not sexy but it's the bedrock of democracy," says Marietje Schaake, an MEP for the liberal D66 party.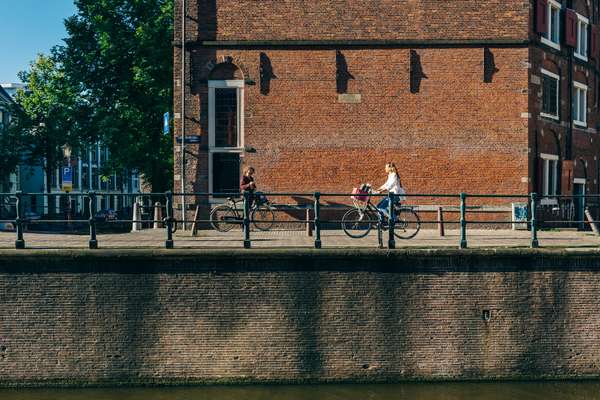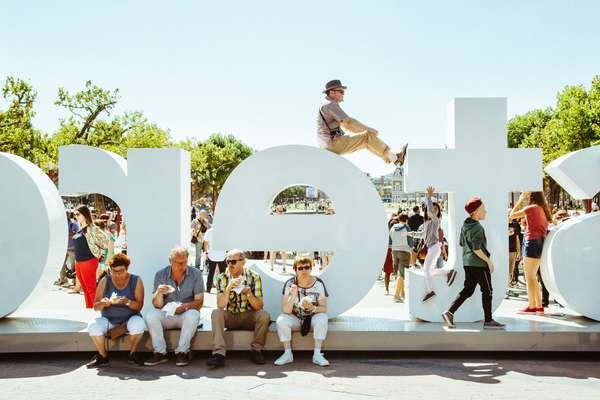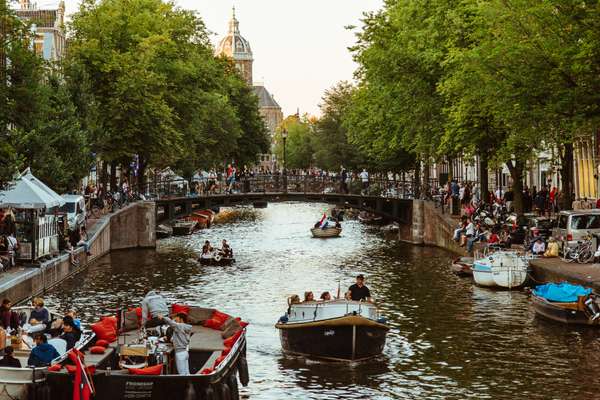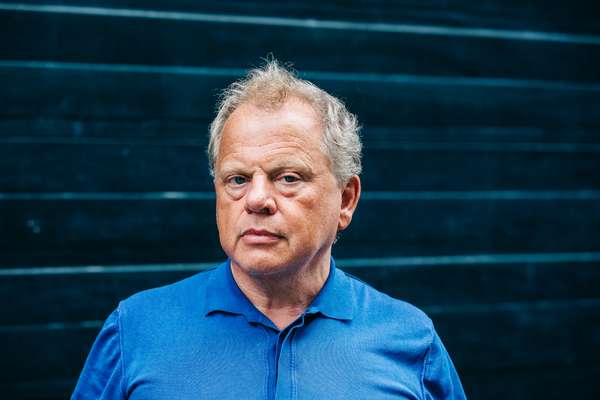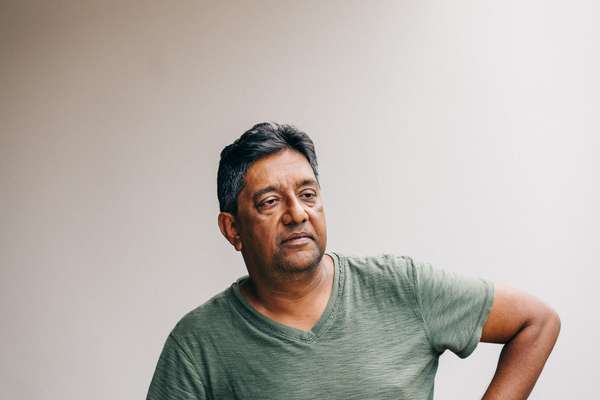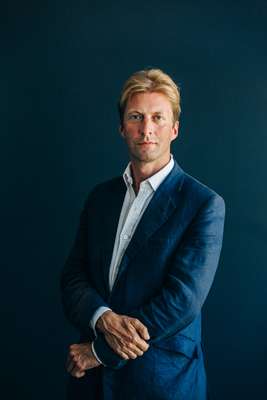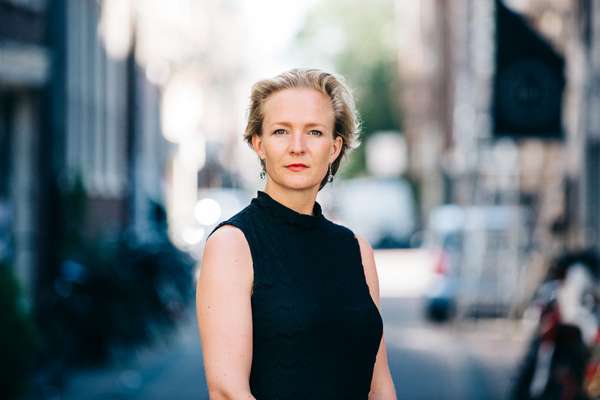 The journey from liberalism to populism has taken 15 years. The first cracks appeared in 2001 – coincidentally the year that the country became the first in the world to allow gay marriage – with the rise of the charismatic, shaven-headed anti-Islam populist Pim Fortuyn.
Fortuyn lambasted Islam and called for an end to immigration, describing the Netherlands as "full". He was no ordinary far-right populist. For a start he was gay, which allowed him to practise a strange form of populism: he argued that the nation's liberal way of life needed to be protected from a religion that was homophobic. His assassination in 2002, nine days before a general election where he was expected to pick up about 17 per cent of the vote, shocked the nation.
Three years later another shibboleth was undermined: Europhilia. The Netherlands is a founding member of the EU – one of the six nations that formed the European Coal and Steel Community in 1951 – but in 2005 it voted against a proposed EU constitution. (A decade later it voted against a minor treaty change that gave accession status to Ukraine.)
Wilders was one of the leading figures in the campaign against the constitution and since then has become increasingly influential, railing against what he terms "political correctness": he has criticised Islam and immigrants, particularly those from Morocco, and with the surge in refugees entering Europe from 2014 has warned of the supposed danger of allowing Syrians into the country.
The Netherlands has successfully integrated waves of migrants from former colonies – including Indonesia, a nation where about 90 per cent of the population is Muslim. But while Wilders has stoked fear, he is not the only Dutch politician worried that some of the recent arrivals have not integrated well. In an interview in issue one of The Forecast the mayor of Rotterdam, Ahmed Aboutaleb – a leading member of the Labour party who was born in Morocco – warned new migrants that they had to be willing to be part of their "new society".
Then there is the issue of security. A series of attacks in Belgium, France and Germany has pushed security higher up the political agenda. "I'm 51," says Guido van Nispen, the CEO of ANP – the Dutch national news agency. "I've never had to worry about anything: all my life we've had full safety and security. September 11 was a long way away but now things are coming close to home. These things on a safety level are extremely new. There is a feeling of general uncertainty."
The shift from the liberal centre to the populist right is "not as paradoxical as it seems," says Bas Heijne, a columnist at the Netherlands' most influential newspaper, NRC. The liberal policies the Dutch are famous for have more to do with pragmatism than tolerance. Choosing to turn a blind eye to cannabis use and decriminalising prostitution is simply sensible. "It's happening so deal with it," says Heijne. "Is it sustained by an enlightenment philosophy? That's over-estimating it."
In recent years there has been a backlash – particularly on drugs, with the cannabis policy being tightened. "That response is also pragmatic," says Heijne. "Is it good for a 16-year-old to be stoned all the time? Probably not."
Heijne believes that for many voters, this backlash is also pragmatic. "Multiculturalism was presented as a paradise: we'll all be brothers in an enlightened community. Now there's a wariness." Today identity politics is important in the Netherlands in a way that it wasn't in the past. "These questions of identity are more important than the establishment realises. It's exploited by populists but that doesn't mean it's not important to people. It has become an issue that has torn the country apart."
Was the Netherlands ever as liberal as its image suggested? After all, this is the nation of Zwarte Piet, a blacked-up character with cartoonishly thick lips and curly black hair who plays St Nicholas's small assistant. At least there is now an annual debate over whether or not such a character is acceptable. Some cities have decided to lighten his face, while the country's biggest supermarket has discussed pulling its Zwarte Piet products off the shelves. But still, this is an obvious racial stereotype and just three years ago more than two million people signed an online petition supporting it.
Radhakishun, one of the few mainstream commentators willing to dismiss Zwarte Piet as racist, maintains that the state of the nation in the Netherlands has never been better. "We have more people with a university degree than ever before, more people owning houses than ever before and we make more money as a country than ever before. Never before have so many Dutch people travelled around the world. Never before have there been so few people falling ill. The state of the nation is nearly perfect."
It's a nation that despite its relatively small size is home to three of the world's most interesting new technology and media companies. The aforementioned De Correspondent, which has more than 40,000 subscribers paying €60 a year for high-quality journalism, has been studied by would-be journalism entrepreneurs around the world. It really seems to work. Then there's Blendle, best described as an "iTunes for journalism". It has won investment from a range of international news organisations, including Axel Springer and The New York Times (though the jury is still out on whether people will pay for its offer).
Completing the triumvirate is WeTransfer, a company that many of its users might assume is based in Silicon Valley rather than beside an Amsterdam canal. More than 70 members of staff tap away in front of large screens, gather around walls covered in Post-it notes or discuss ideas over coffee and croissants at a kitchen table in an open-plan office. WeTransfer's co-founder Nalden claims that the international nature of the Dutch capital makes it the perfect base for the company. "Since Amsterdam became a city we've been trying to get different people to come here," he says. "We need a range of skill-sets." He adds that the Dutch mentality favours a down-to-earth approach. "We have a saying: 'If you act normal, that's crazy enough.'"
That saying is about to be put to the test. Wilders is the opposite of the boring Dutch politician who "acts normal". In the same way that Donald Trump in the US, Nigel Farage in the UK and Marine Le Pen in France have all been underestimated by the political elite, it's possible that Wilders will also be misjudged. Everyone we meet believes the polder model will survive and the dykes will hold. As Van Nispen puts it: "We work together, we find a compromise and in the end we win the land from the sea."
---
Amsterdam has become a hub for international companies, attracted by low corporate taxes and a highly educated English-speaking population. Fashion brands, including Tommy Hilfiger and Calvin Klein, have established European or international headquarters in the Dutch capital, while a host of technology and financial-services companies have moved key staff here. Post-Brexit, Amsterdam is trying to position itself as the city best placed to poach companies from London.