New opening: Ace Hotel Brooklyn / New York
Creative thinking
Ace Hotel has long offered culturally minded travellers an unfussy yet sensitively styled experience – few other chains so effectively capture the character of their locations. Now a new outpost in Brooklyn promises to immerse you in New York's creative hotspot.
A brutalist building with black-framed, factory-style windows, the Ace Hotel group's newest outpost slots seamlessly into downtown Brooklyn. At its entrance is an alcove adorned with a ceramic mural and a dangling light fixture inspired by those of the Okura Tokyo hotel. The lobby is all warm lighting, plywood panels and sculptural beams, while in the lounge, guests sit chatting in leather seats near a retro bar. Meanwhile, troops of workers tap away on their laptops on a long desk in a neighbouring room.
Ace Hotel had long planned to expand into Brooklyn. "We've seen the borough renew itself several times since we started working on Ace Brooklyn," says Brad Wilson, the brand's president. "That's part of what made it so attractive. Its conversation is constantly evolving."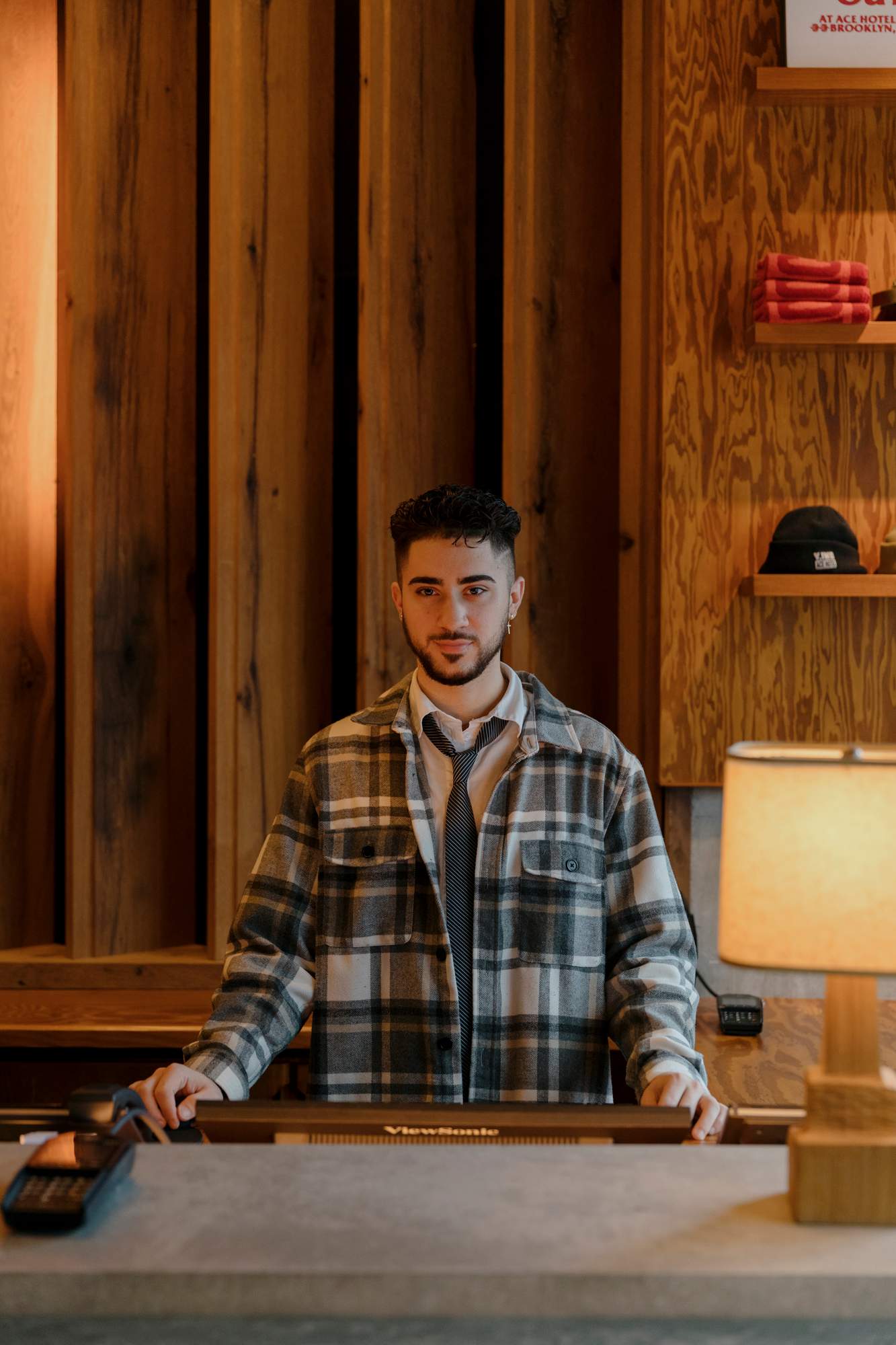 While most chains would have chosen the ever-hip Williamsburg, Ace decided to base the hotel on the edge of suburban Boerum Hill. "It's a conduit to almost everywhere in the city," says Wilson. Indeed, it's close to some of the borough's buzziest neighbourhoods, such as Fort Greene and Cobble Hill, while Manhattan is a short train ride away.
While you'll find quintessential Ace Hotel elements, such as a lobby in which you'll want to linger, the new property has a distinct feel from its sister hotel in Manhattan. "There's a nature-versus-nurture quality in their characters," says Wilson. "But every Ace has the same spiritual DNA." Founded in 1999 by a group of friends in Seattle who wanted to create design-centric yet affordable accommodation for travellers, Ace Hotels have since opened in locations ranging from Seattle to Kyoto. As the brand has grown, so has its cult following.
"We've seen the borough renew itself several times since we started working on Ace Brooklyn. That's part of what made it so attractive. It's constantly evolving"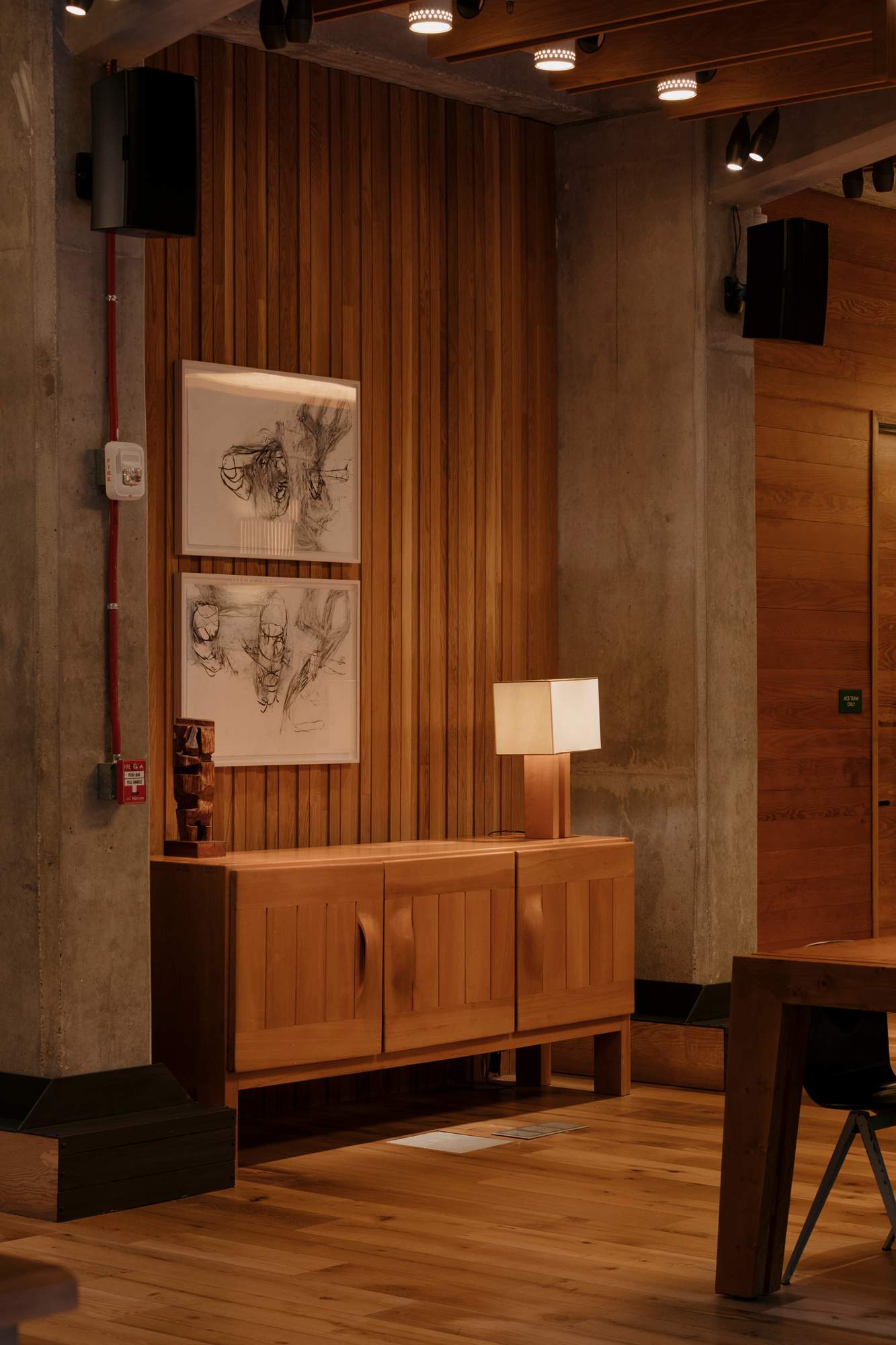 For the exteriors and interiors, Ace tapped New York-based practice Roman and Williams, which incorporated design elements influenced by the area's shipyards. There's also a photo booth, as well as an indoor garden with a glass roof. The 287 Le Corbusier-inspired guest rooms are simple and compact; think plywood beds, muscular rocking chairs and earthy, green flooring. In some rooms, floor-to-ceiling windows look out towards Manhattan and the Statue of Liberty. The rooms are adorned with original textile works curated by artist Niki Tsukamoto. "The space is designed with the industrious energy of the neighbourhood in mind," says Wilson.
The downstairs restaurant, As You Are, serves a selection of hearty plates, such as lamb ribs with garlic yoghurt. Discerning drinkers can sip on locally inspired cocktails, including the Bond Street – whiskey, peach, ginger and lemon. Rouse yourself in the morning with an espresso made using beans from roasters Sey Coffee and enjoy pastries baked by in-house chef Danny Alvarez at one of the cement picnic tables. From here, you'll truly feel Brooklyn as the subway rumbles beneath your feet. 
acehotel.com