Business: F&B / Sicily
Espresso yourself
Enterprising Sicilian roasters are embracing a changing climate by growing their own coffee beans.
Few things are more Italian than espresso; at cafés across the Bel Paese, standing at the counter waiting for a life-affirming shot of hot dark java has become a quintessential ritual. But one crucial element of Italy's coffee culture has always come from abroad: the green unroasted beans imported from growers in equatorial regions across the world.
That might be about to change, though, as climate change, with temperatures in tropical areas in some cases becoming prohibitively hot, prompting coffee roasters to start considering areas beyond the so-called bean belt to source their precious caffeine-laced raw material. In Sicily, Morettino, a f orward-looking family-run roastery, has already started growing coffee plants at its Palermo facility, creating an espresso that is truly made in Italy.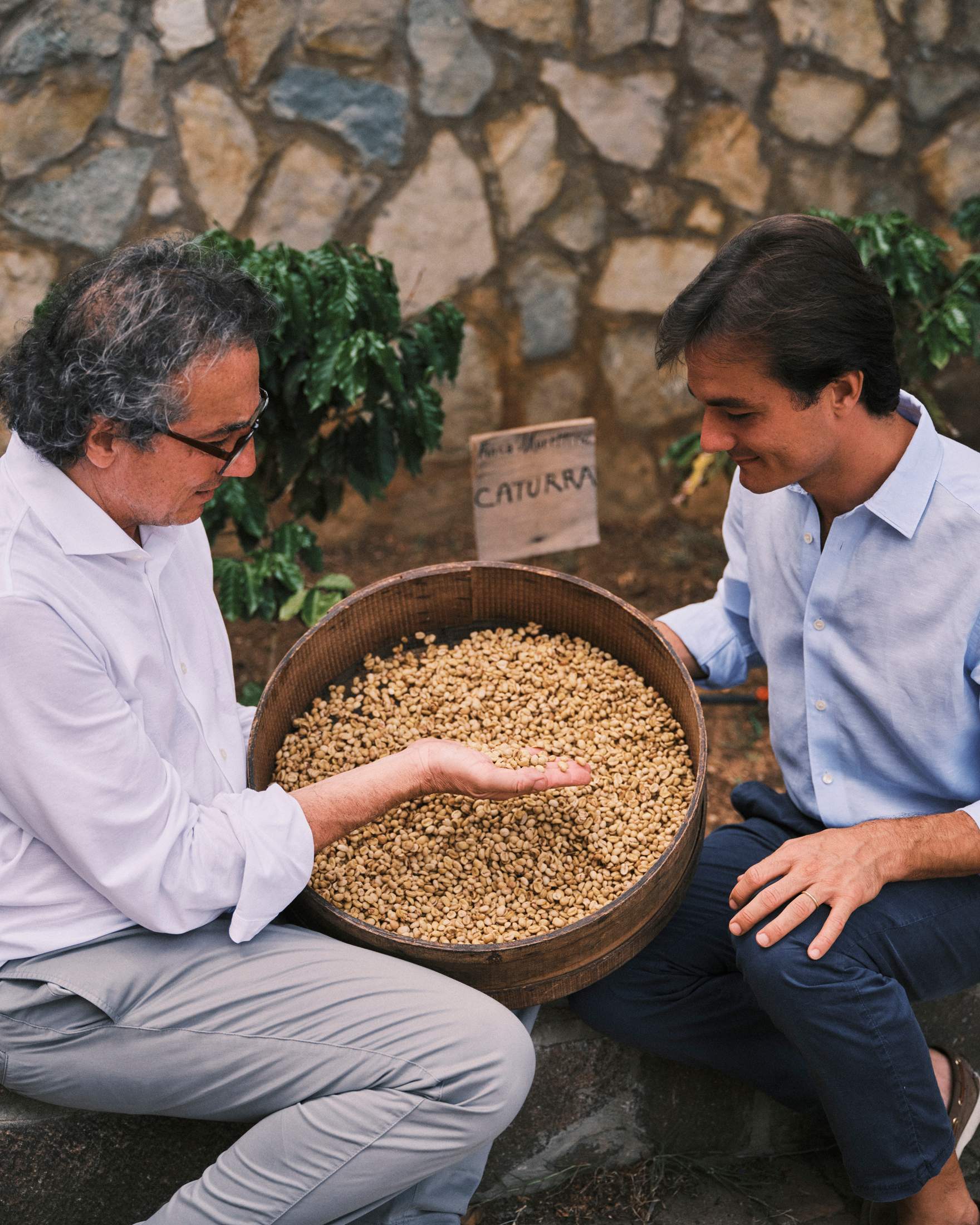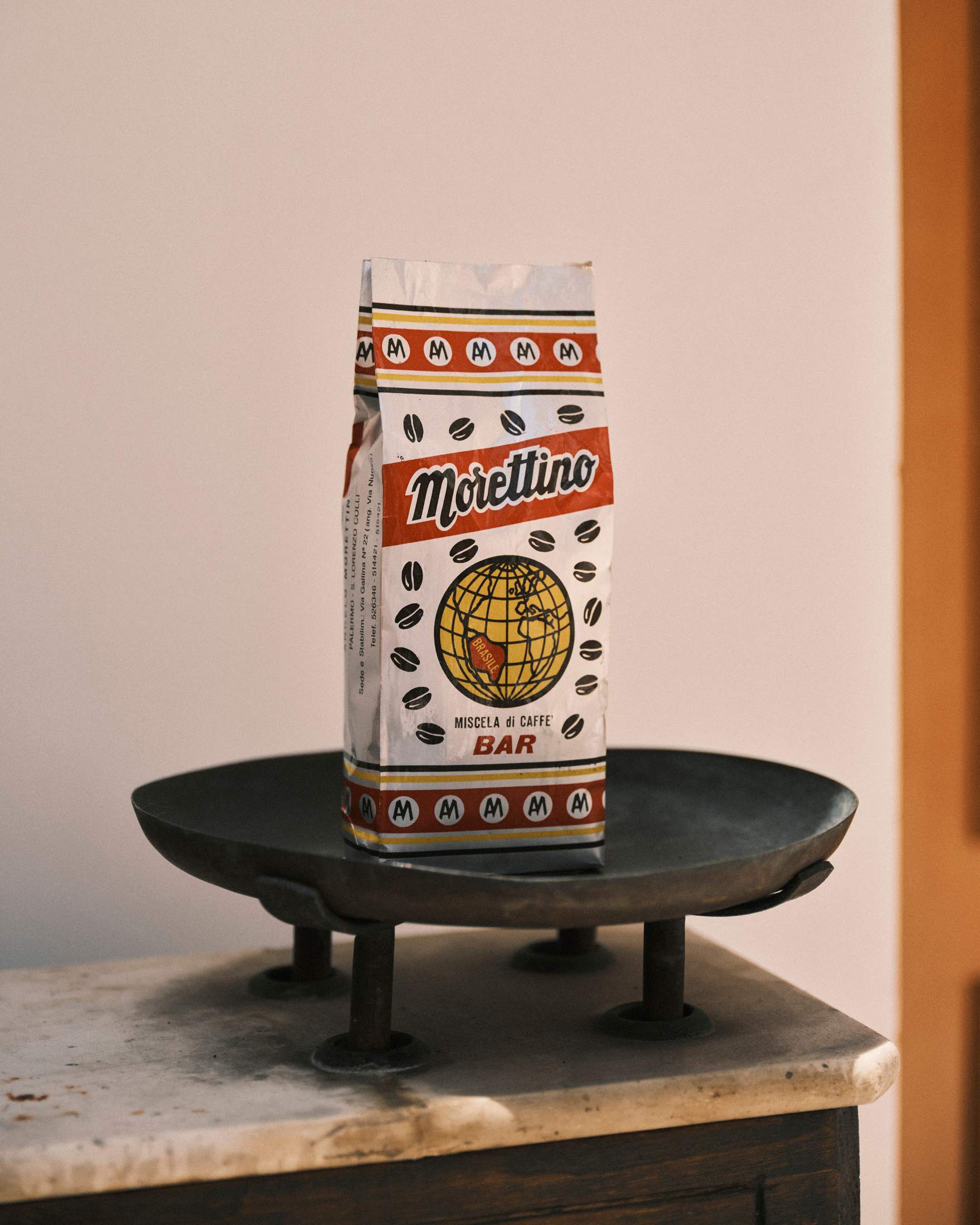 When monocle meets up with Arturo Morettino, who represents the business's third generation, and his son Andrea, the pair are standing at the entrance of the sprawling Botanical Gardens of Palermo. It's here where their project has literally taken root. 
"Welcome to the tropics," says Arturo, half-joking and looking dapper in a navy blazer despite the stifling mid-morning humidity that wouldn't be out of place in the Amazon.
In the 1990s the botanical institute donated to Arturo seeds from the arabica cultivar, which grows the smooth-tasting high-quality beans known by the same name popular in luxury blends the world over. Today the family has bourbon, catuai and caturra varieties of arabica planted on the premises of its roasting facility in the Palermo district of San Lorenzo ai Colli. From this modest plantation that now counts 700 arabica coffee plants, the family last year managed for the first time to extract 30kg of coffee beans as growing conditions finally proved suitable. 
"It was a tiny drop in the cup of what we roast but it was nonetheless noteworthy as we let experts, baristas and others try the product and the results were extraordinary," says Andrea. "We were able to identify scents typical of the Sicilian terroir, such as notes of zibibbo grape, carob, sugar cane and sweet hints of white plumeria flower."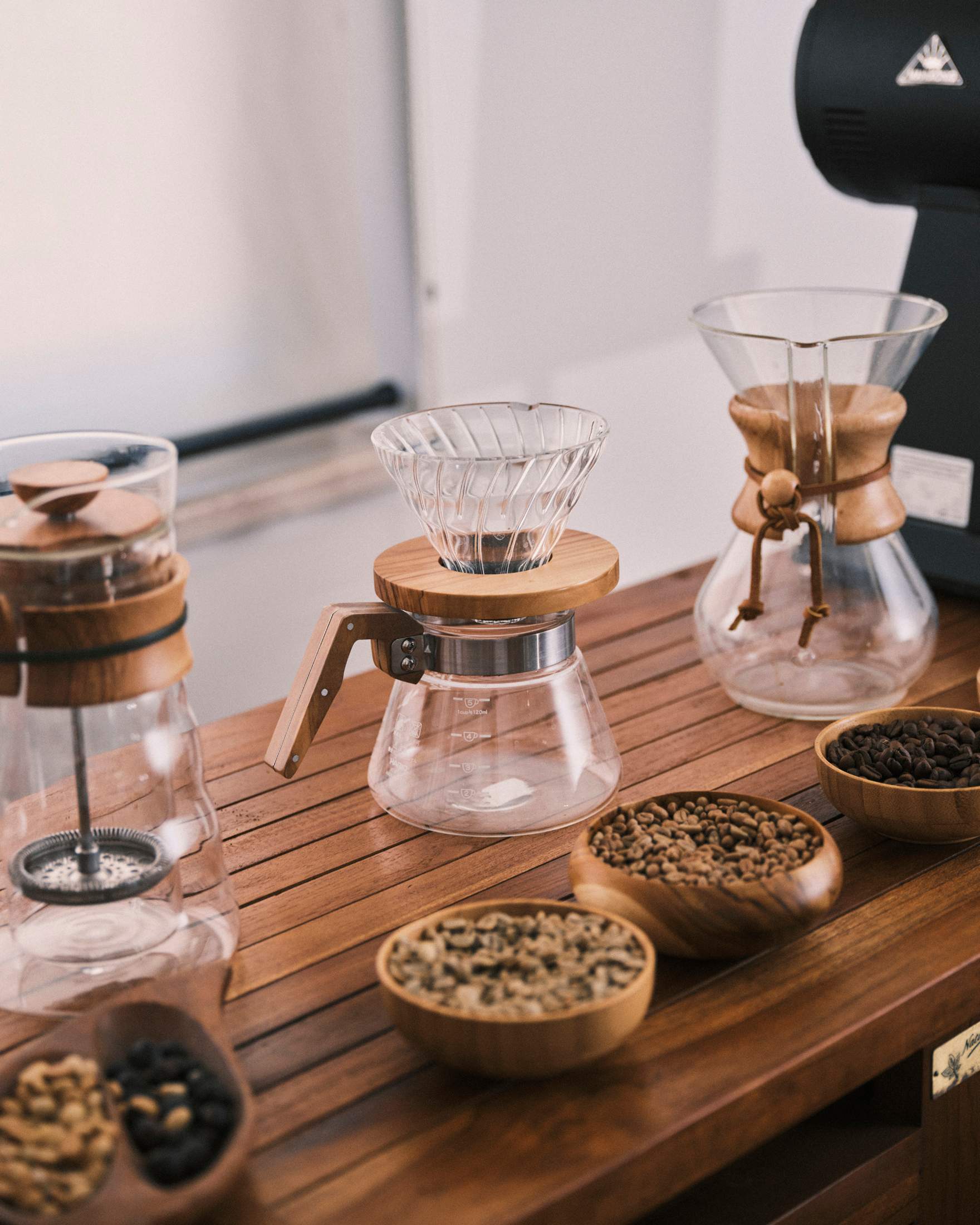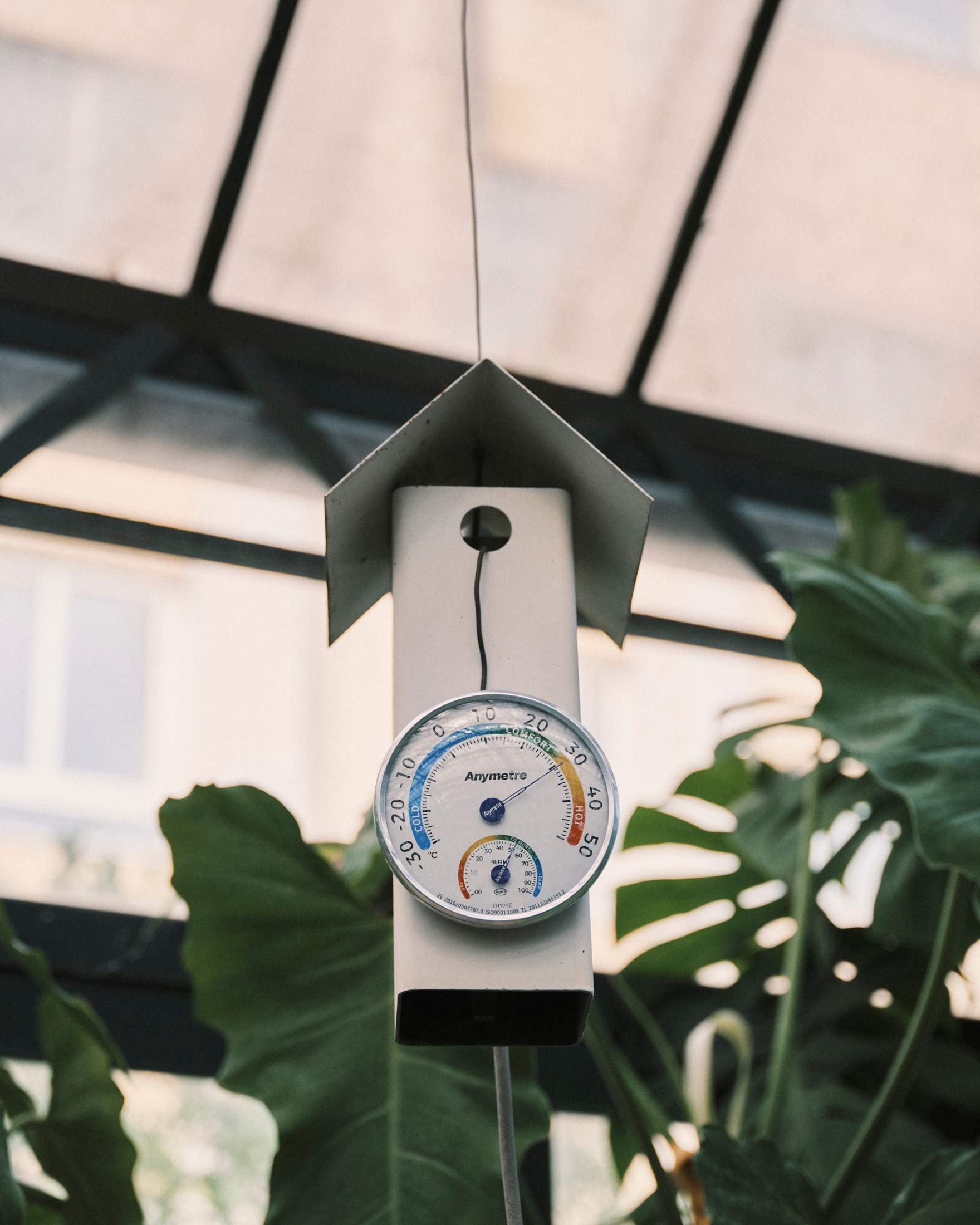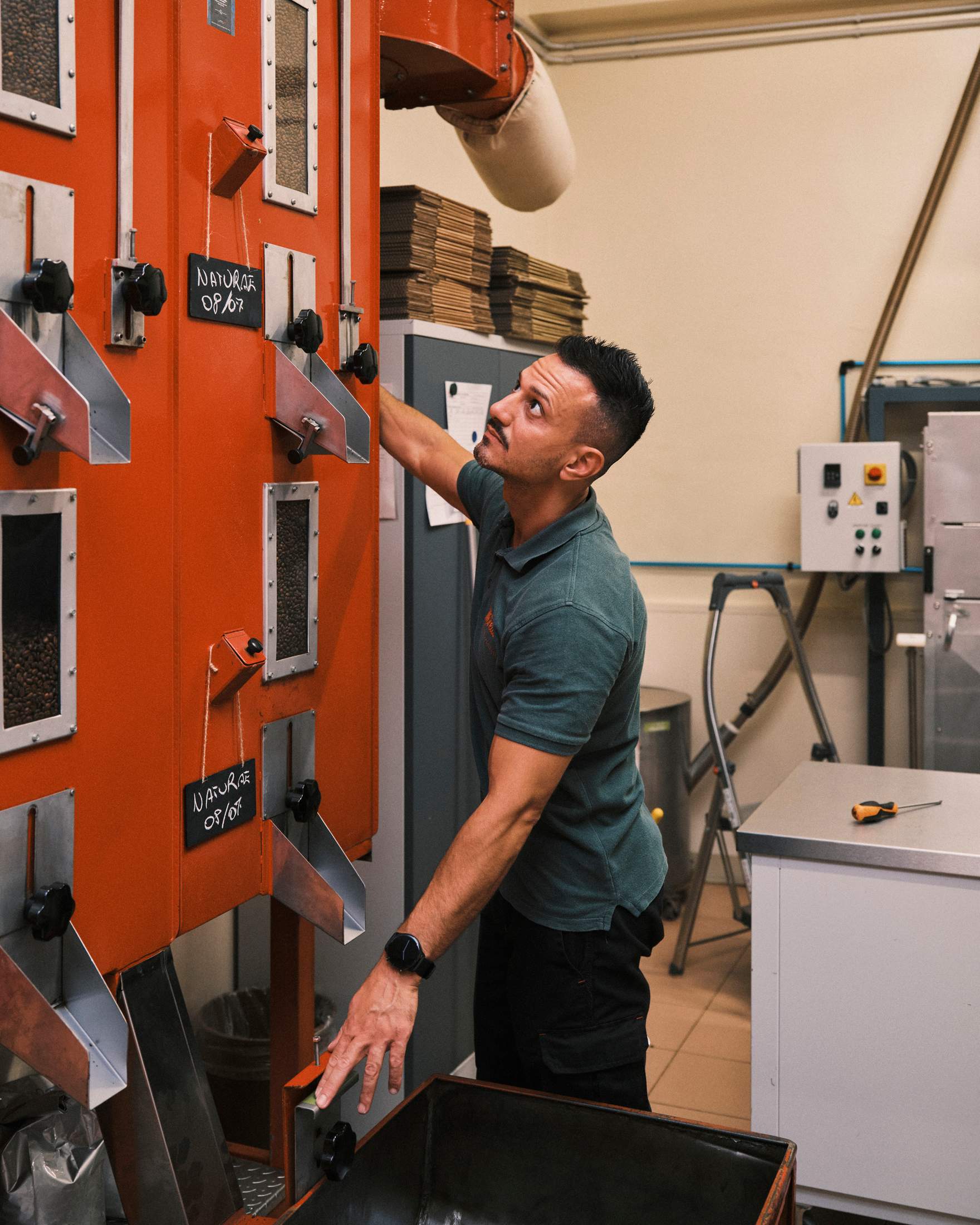 Today the two are visiting the gardens to check in on dozens of younger arabica coffee plants in the care of the botanical institute's staff that are awaiting transport to Morettino's new greenhouse facility, which is currently scheduled to open next year. This year, Andrea hopes for 50kg of homegrown beans, which could double in 2023 as the family looks to increase its number of plants to more than 3,000 in the coming years and developing a commercially viable plantation. Though their operation is small, the 40-person outfit earns €6m a year – a small drip compared to the €2bn brought in by Italy's biggest player, Lavazza – Andrea believes it gives them an advantage. "We are more nimble," he says. "We are, after all, a generational business and have the luxury of not having to worry about the next trimester."
Inspecting the plants, Andrea points out the white flowers on some of the leaves, while other branches already show the bright red coffee cherries that are ready for picking. "This shows just how crazy the weather has been of late." This irregular blossoming pattern has also recently been seen in coffee-growing countries, where rainfall has become more erratic due to climate change.
Christian Mulder, a professor of ecology at the University of Catania, has been studying Sicily's climate and isn't surprised by the shift in temperatures. "Sicily is tropicalising," he says. "The change is remarkable. Nowadays we can get a burst of rain in a two-to-three-week span that before might have been spread out over months." 
"The orange isn't native to us; it was introduced around the ninth century by the Arabs. Now we are seeing the next wave"
The five hottest years on record in the past 200 have been recorded in the past two decades and temperatures last summer hit 48.8c, an all-time record for anywhere in Europe. Hence the move by Sicilian farmers to explore working with tropical crops.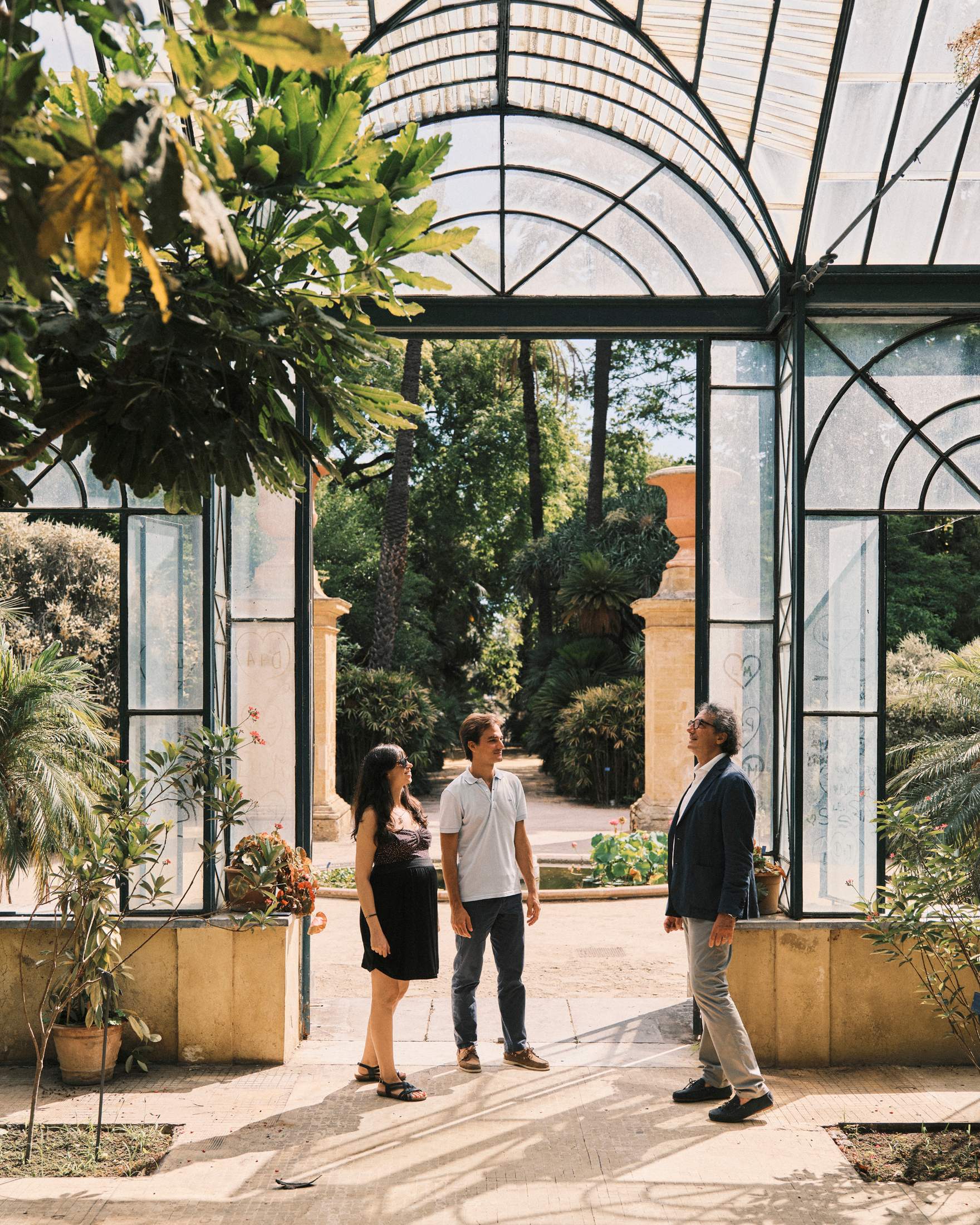 Given the unpredictable nature of the weather in recent years, Italian coffee brands are on the lookout for ways to mitigate the problems that can arise when trying to source quality beans. For its classic blend of arabica (composed of nine distinct varieties), Trieste-based Illy relies on a network of growers spanning four continents and has started to widen its supply chain. "We went from buying in 10 countries up to 20 now so that we can offset the risks of extreme weather," says David Brussa, director of quality and sustainability at Illy.
Illy purchases from coffee-growing nations in both hemispheres, spanning Guatemala to Ethiopia, to guarantee itself a year-round supply of beans as the timing of the harvest season varies. The company works closely with farmers to come up with strategies to help tackle issues around rising temperatures and its effect on bean quality. "We want to promote regenerative agriculture and have coffee plants interspersed with other crops, such as banana trees, that can offer valuable shade against the heat," says Brussa.
"The orange isn't native to us; it was introduced around the ninth century by the Arabs. Now we are seeing the next wave"
The family-run roasting giant works with non-profit group World Coffee Research, whose board members also include representatives from other major players such as Lavazza and Starbucks, to establish programmes to produce more resilient plants. Among these are the breeding of hybrid varieties that are better able to withstand drought and frost so that the world's estimated 12.5 million coffee farmers can maintain their livelihoods. Researchers have also unearthed other species of the coffee plant in places such as Madagascar and Sierra Leone, which could provide the answers to better coping with increasingly warm temperatures in the future. Like arabica beans and robusta beans, which are more bitter and often used in instant coffee, the Coffea stenophylla variety hails from Africa. In Sierra Leone it grows in the rainforest at an altitude of between 200 and 700 metres above sea level and is more resistant to heat, although it takes several years more to reach maturity. "Another issue is that it might not be as productive as other varieties despite it being able to endure the heat," says Brussa.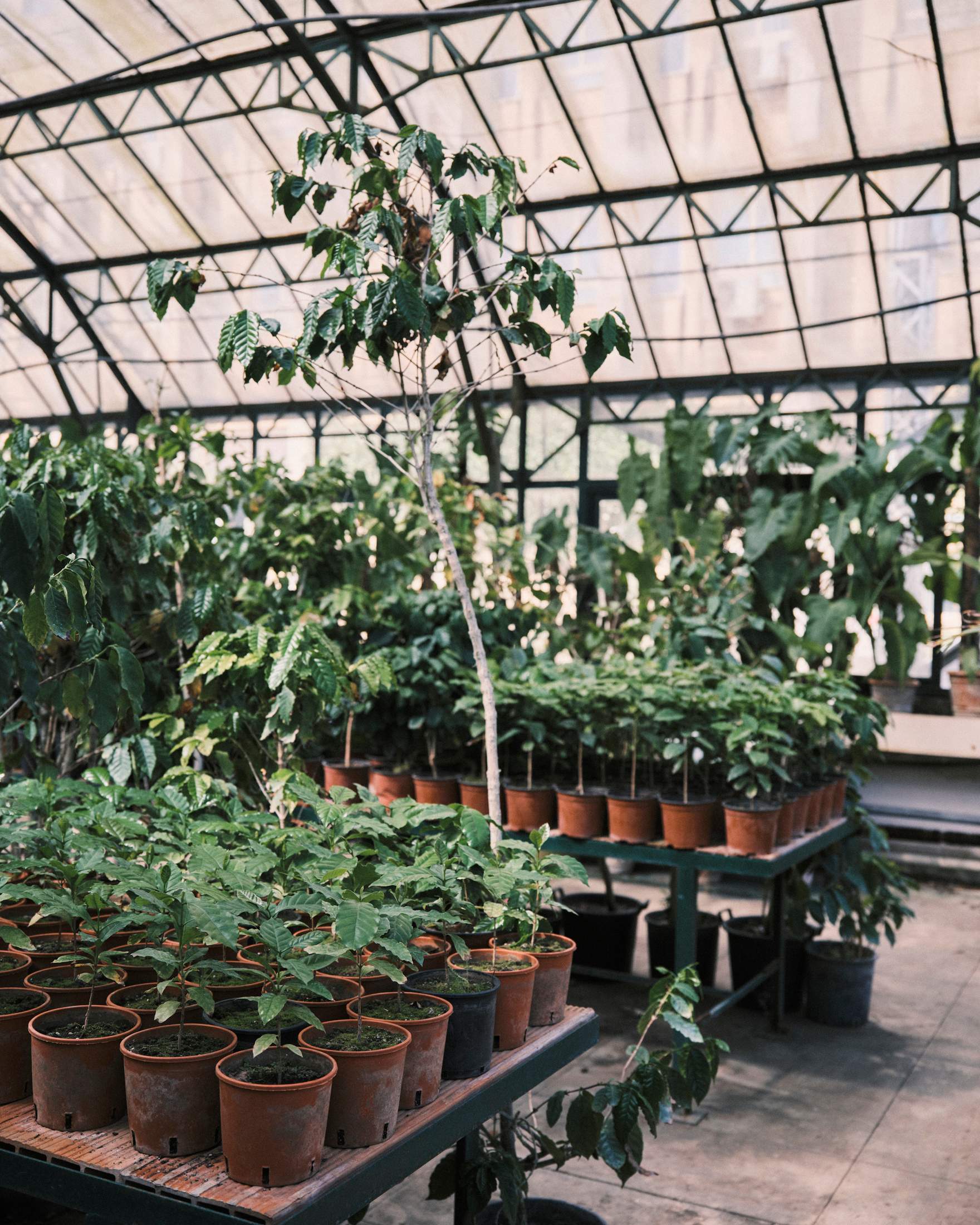 Still, the stretch of the globe between the Tropics of Cancer and Capricorn, which has long been the sweet spot for the €100bn coffee industry, is undergoing a transformation. Growers in countries including Colombia and Brazil – the latter accounts for every third coffee bean in the world – might soon need to reconsider what they are planting. In some cases, they're moving production to higher locations to avoid the hotter temperatures and, unlike the more prized arabica plants, robusta coffee is less prone to leaf rust, a fungus-induced disease that has caused coffee yields to plummet globally, so they're planting more of that too. Growers are also facing a steep rise in consumption that means the demand for coffee will double between now and 2050, according to Vanusia Nogueira, executive director at the International Coffee Organization. "We will need to make up the difference by both improving yields and investing in new areas," she says. 
Enter the Morettinos. It's still early days, but the family's decision to plan ahead seems like a smart bet. "It makes perfect sense. We could reduce emissions and save on transport. Before the pandemic, a 40ft container of coffee beans to ship from a producing nation cost $900. Today it can be $9,000 [€8,900] or higher." 
Admittedly, the amount of indigenous coffee produced will be a tiny percentage of the 500 tonnes of ground coffee that Morettino makes a year, though Andrea believes that consumers will pay a premium price for it. And perhaps more of Italy's 800-odd roasters will follow suit by opening their own native plantations. On a tour of their facility, Arturo proudly explains the company's innovative method of roasting, using clean warm air that doesn't produce combustion fumes and gently roasts the raw green beans slowly and evenly. "This, together with our efforts to grow beans, is our small attempt to try and confront a bigger problem affecting the planet and to get people to think about the future." 
Cropping up in Sicily

Coffee plants aren't the only tropical crops that can now be found in Sicily. In the 1960s, long before global warming was a watchword, farmers experimented with tropical fruits. But the real boom began at the start of this century, as rising temperatures made it more viable for locals to cultivate avocados, mangoes, passion fruit and lychee as opposed to the traditional citrus fruits long identified with the island. "People need to remember that the orange isn't native to us; it was introduced around the ninth century by the Arabs. Now we are seeing the next wave," says Vittorio Farina, professor of tropical and subtropical horticulture at the University of Palermo. The shift, which according to Italian farming association Coldiretti, has seen the land in Bel Paese dedicated to tropical crops double in the past three years, is down to economics. Growers earn up to four to five times per kilogram for such crops compared to citrus and demand from European countries is soaring.