Gentle Monster / Seoul
A fine beast
Europe is bracing itself for the arrival of Gentle Monster, South Korea's whackiest sunglasses brand, where the weird and wonderful shop designs complement the products on offer.
If bricks-and-mortar retail is dead, nobody has told Gentle Monster. Five years after its first shop opened in Seoul, the South Korean sunglasses firm – famous for shops that look more like art galleries – is gearing up to launch in Europe in 2018, starting with its London flagship on the corner of Oxford and Regent streets. A big year ahead, then?
"It's a big year every year," says its boyish, bespectacled co-founder and ceo, Hankook Kim. The 37-year-old is sitting in a retractable room in the company's purpose-built HQ: the third-floor meeting area slides out of the building's façade whenever the sun is out. Why? Well, why... not? The company's 130 staff only moved into Seoul's lively Hongdae area in February but Kim has already bought a new site in nearby Seongsu-dong that is three times as big.
"I put more energy into spaces than sunglasses," says Kim, who has had a hand in designing the offices and retail spaces. Gentle Monster opened shops in Singapore, LA, Chengdu and Guangzhou in 2017, taking its number of individual shops to 16. Each is designed in-house and the interiors are getting more fantastical with each opening.
The one nearest its Hongdae headquarters has a scent theme. A distillery made of copper and brass sits at the centre, surrounded by glass vials: it's part perfumery, part science experiment. The Hong Kong flagship takes the form of a railway carriage, while Chengdu has sculptures interpreting what life would look like after a tsunami has fused land and sea. Needless to say, Gentle Monster's brand philosophy is weird beauty.
Putting physical shops at the core of the business is a bold move for a young fashion label that's grown up in the era of online retail. It's no surprise then that Kim is often called upon to defend the time and money spent on creating peculiar retail experiences. He responds with a straightforward explanation: he enjoys it. "Making money is important but being happy is more important to me." Surely his chief financial officer has something to say about that? "I don't have one," he says, while walking across the shopfloor in Hongdae, where sunglasses are displayed in mechanical pods that imitate lungs' movements during inhalation.
In the early years these bewildering displays were changed every 21 days but such drastic refits have now become an annual event. Kim is trying to free up time to plan the future of the company as it begins to experience rapid growth: annual revenue is expected to reach $180m (€153m) this year, up from $1m (€850,000) in 2012. Clearly, investing in memorable spaces is paying off.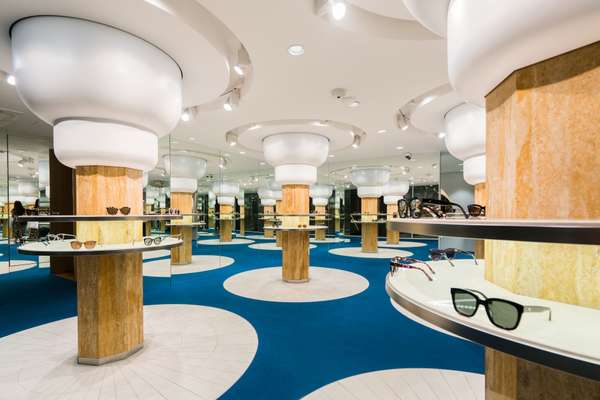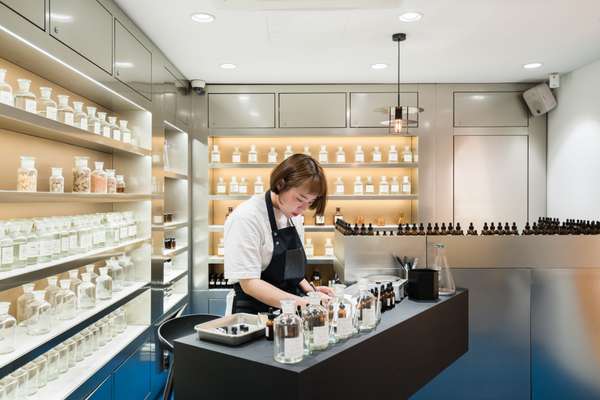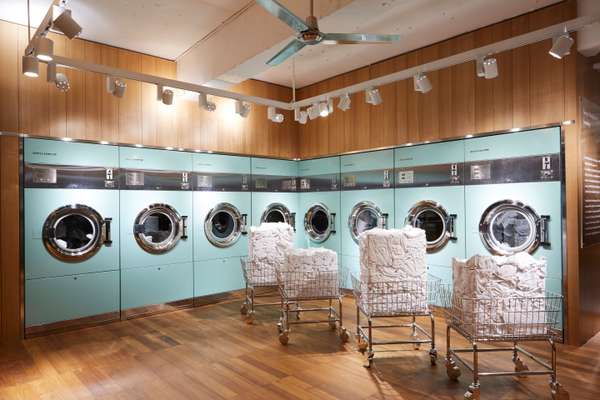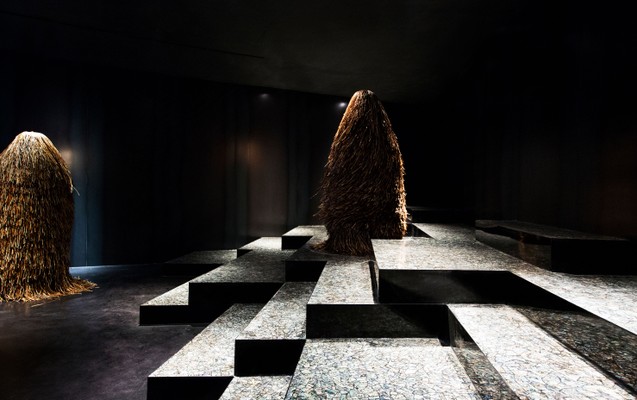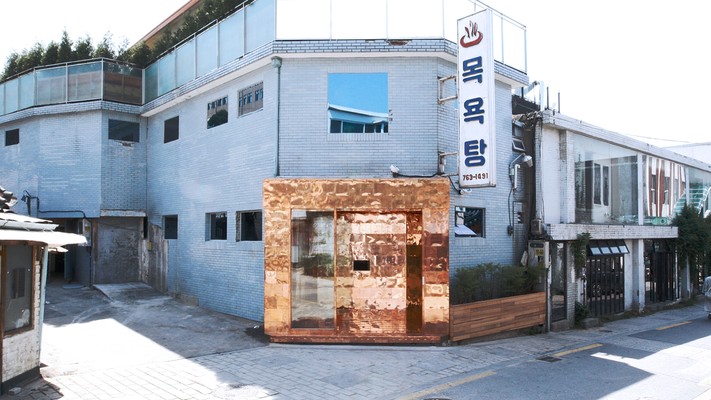 When walking past a Gentle Monster shop window it's easy to forget that its business is selling sunglasses. Colourful products, such as a collaboration with Danish designer Henrik Vibskov (dark-green frames, yellow-tinted lenses and a yellow pencil on the bridge), hide upstairs in largely empty displays, often next to a "sold out" sign. This scarcity is part of a careful strategy: "Our sunglasses have to look valuable," says Kim, while bemoaning the way opticians line up frames in cramped rows, making luxury labels look the same as other brands. "Our secret is that we know how to display small quantities of sunglasses in big stores."
The appearance of luxury is central to Gentle Monster, even though the price tag is usually half that of European designer eyewear. Success depends on customers – 90 per cent of whom are women – buying several pairs each year. Kim sees little competition in the $200 (€170) to $300 (€255) bracket, and selling larger frames that are flattering to rounder Asian faces is an added point of distinction.
Each season has about 30 new designs to provide choice for repeat buyers; about 65 per cent of annual turnover comes from the latest collection and there are no discounts, even for staff. Kim may appear sensitive on the outside but Gentle Monster is his alter ego. "Inside I am so man," he says, without a hint of irony.
The new season will launch in January and by February it will be clear how successful 2018 is going to be. Kim is sitting in front of six pairs of sunglasses taken from the soon-to-be-unveiled collection; the range has been inspired by his trip to Dover Street Market in London. Each pair is graded on a weirdness scale of one to three. This ensures that there are a sufficient number of commercial models to balance out the outlandish designs.
This year, for instance, the whacky Vibskov-designed Pencil glasses that retail at $410 (€348) were supported by 2017's bestseller, Absente: Audrey Hepburn-style black acetate frames that fly off the shelves at $210 (€178). Kim is already sure of his 2018 bestseller, although it is being kept under wraps. Industrial espionage is a concern, especially at the firm's two factories in Daegu and China's Guangdong province.
Gentle Monster controls every aspect of the commercial process, from design to manufacturing to selling. Profitability comes from cutting out the middleman. While it is not rocket science, it is impressive for someone with no background in the industry. "I didn't know anything about sunglasses, glasses or business," says the former journalist and teacher. His greatest skills – business acumen and an awareness of women's fashion tastes – are innate.
Kim co-founded Gentle Monster seven years ago with his former boss from a language camp where he taught English. He read management books and attended meetings with South Korean eyewear bigwigs. He started out selling spectacles but regulatory restrictions steered him towards sunglasses. "Now I know the market and I know sunglasses," he says. The nation's specs market is dominated by men – women are more likely to wear contact lenses or get surgery – but the sunglasses market is the domain of women: in many parts of South Korea and Japan it is considered rude for men to wear shades. And there are women who will go so far as to jump on a plane to buy a pair of Gentle Monsters. It may not have been a carefully planned decision but homing in on sunnies has proved savvy.
Celebrity endorsements have been central to Gentle Monster's rise in Asia. The brand blew up in South Korea and China in 2014 after an actress in a drama wore a pair. Even a year-long diplomatic spat between the two countries did little to dim its success. "As long as the brand is strong enough, people anywhere will be drawn to it," says Kim, who has been downplaying his company's South Korean roots as it goes international. Chinese people are his most important customers: they tend to be braver than South Koreans and have increased the number of sunglasses that the company sells at the pointy end of the weirdness scale.
Ahead of its European launch, Gentle Monster has collaborated with British actress Tilda Swinton. Mirroring its Asian strategy in Europe – where celebrity endorsements hold less sway – will be tough. But Kim has a powerful backer. In September the brand announced an investment of nearly 10 per cent by the private-equity arm of lvmh – the ultimate European seal of approval. While the brand didn't need the cash, it now has the benefit of lvmh's luxury cachet as it expands on the continent and plans an ipo.
"Finding a good location is one of the most important things in retail and lvmh has a lot of shops in Paris," says Kim – as ever, keeping an eye on the retail spaces. A shop in Paris is slated for 2019, by which time Gentle Monster will have opened at least two more shops in China, a second in Hong Kong and a first in Taiwan and Tokyo. This beast of a sunglasses start-up has plenty of big years to come.
---
Creating experiences
What does the shop of the future look like? Browns East, an impressive new boutique in London's Shoreditch, attempts to answer that question, with newfangled features such as digital mirrors that allow customers to browse full collections and view clips of how the clothes are worn on the catwalk. But shops don't need to be technologically advanced to be forward-thinking; the key is to create a memorable experience. Gentle Monster does this by conjuring breathtaking displays. Browns East has thought about this too: beyond the hi-tech tricks there's a bakery, a striking interior that will change constantly and a gallery space lined with art for sale.
Then there is Brigitte Tanaka, a shop that recently opened in a former church in Paris. Its appeal comes via the element of discovery: ascend a narrow winding staircase to find nooks where multicoloured kimonos and ceramics are displayed. It is anti-technology but totally novel. This pint-sized space also proves that when it comes to retail bigger does not mean better. Too many retailers overwhelm with a sprawling shopfloor and a vast product range. The most enjoyable spots to visit are compact in size and considered with their offerings: think the Norse Store in Copenhagen or Goodhood in London. There's no need to make life too difficult for shoppers; just tell us (with a little bit of wiggle room) what we should be buying.