Casa Vicens / Barcelona
Gaudí regalvanised
The architecture of Antoni Gaudí has branded this city but until now this masterpiece has been off-limits. As it finally reveals its secrets, it's caught up in a Catalan identity crisis.
"The first thing we agreed upon was to make the people of Barcelona feel welcome too," says Casa Vicens' director Joan Abellà, discussing Antoni Gaudí's famous first residential commission, which finally opened to the public in November 2017. For more than 130 years, curious crowds hoping to explore the property were held off by a wrought-iron fence put in place by its private owners. But after its acquisition by an Andorran bank and a fastidious three-year restoration effort, its rebirth as a museum means the world is being welcomed inside.
"We wanted to delve deeper than the spectacle of design by embracing dialogue as part of the museum's mission," says Abellà. Part of that dialogue relates to the one around mass tourism, which has been riling residents. With Gaudí's oldest building set to become Barcelona's newest museum, the plan was to avoid the perception of commodifying another part of the city's heritage. "Barcelona, just like Catalonia, is having a debate about the future," says Abellà. "We wanted to ask, 'How should Casa Vicens contribute to the conversation?'"
As the former director of Macba, the city's premier contemporary-art museum, Abellà is well versed in the pervasive influence of politics on culture. "Even a museum anchored in the past shouldn't exist in a vacuum," he says. "We couldn't simply rely on the magnetism of Gaudí."
Adventurous, admirable and slightly subversive, Gaudí sits comfortably as brand Barcelona's immortal poster child – and he still has plenty of pulling power. Long queues stare lovingly at Casa Batlló's fantastical façade. Children squeal as the Gaudí Experiència museum's jolting cinema seats and virtual reality transform his architecture into a 4D thrill ride. Meanwhile, thousands of daily tourists target their lenses at the Sagrada Família's slowly rising turrets. Set for completion by 2028, it is poised to become the tallest cathedral in Europe. The cranes remind Barcelona that, even though Gaudí died in 1926, their most beloved architect still has a stake in their future.
Lately though, this future feels less assured. A terrorist attack last summer, the ongoing turmoil of the secessionist drive and simmering unease about mass tourism have dented the city's confidence. With annual visitor numbers hovering above 30 million, more than half of residents think the city has reached capacity and want authorities to curtail promotional campaigns. There is a clear consensus for change.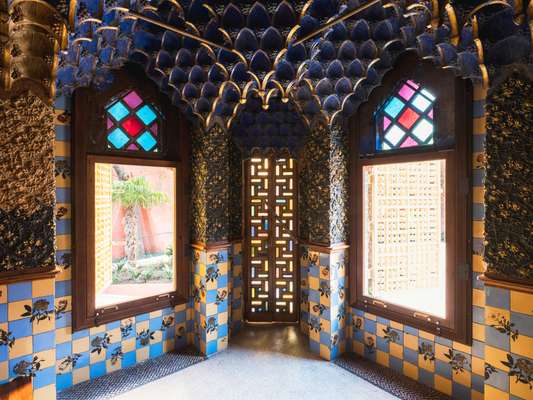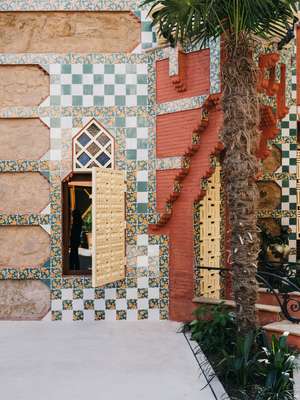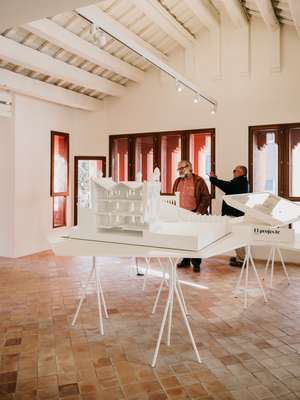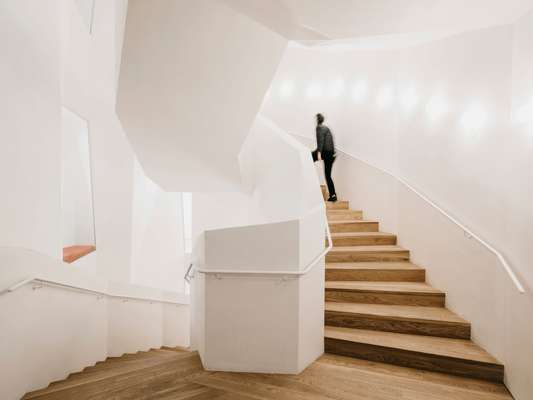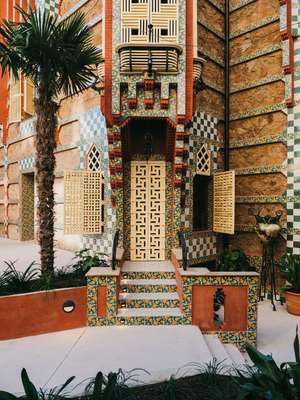 "We decided to embrace quality over quantity," says Abellà, whose team moved to consult the surrounding community before the renovation teams moved in. Located in the residential district of Gràcia, Casa Vicens needed to tread carefully so as not to disturb the peace. After personally presenting the project at community meetings – a wise move in a neighbourhood notorious for spirited activism – Abellà reassured residents by adhering to a museum model that wouldn't attract massive crowds.
In practical terms this meant pressing the flesh with as many residents as possible, as well as something unorthodox in this city's tourism sector: actually listening to their concerns. Protests about potential noise resulted in a 500-person daily quota designed to regulate rowdy crowds, while a compulsory pre-booking ticket system staggers visits and keeps queues off the pavement. Neighbours were won over by the offer of new double-glazed windows and part of the budget was allocated to improving security in the neighbourhood. "It was a lot more work but we tried to solve issues before they became a problem," says Abellà.
Inside, the renovation played on the past-present dichotomy. First envisaged as a summer house for a wealthy stockbroker back in 1883, Casa Vicens has since been consumed by the urban sprawl. One of Gaudí's disciples just about doubled the house's size in 1925 (his mentor declined the commission due to a slightly bigger project: the Sagrada Familia) and despite the seamless façade covered with hand-painted tiles, the newer extension's interior lacked Gaudí's whimsical touch.
"We embraced these two architectural realities," says architect David García, whose studio – along with that of Elías Torres and José Antonio Martínez Lapeña – was called upon to accentuate duality in the museum's design. As an 18-strong team of ceramicists, woodworkers and other specialists wound back time on one side, the architectural trio hollowed out the other to accommodate a modern staircase and several austere museum spaces. "It's now a hybrid house, where the spectacle of Gaudí's vision coexists with the adjoining white-walled exhibition rooms," says García. "It allows visitors to reflect on his ideas and how they took hold."
Watching as the first cornerstones were laid in 1883, a young Gaudí could probably never have imagined that the design of this home would become such a catalyst for change in Catalonia's vernacular. It's permeated with natural motifs: floral forms adorn the ceilings, fruit is carved into the smoking room's Moorish-inspired concaves and the painted forms of majestic fauna, including several flamingos, grace the walls. Each room provides an insight into the ideas of a designer who would go on to shape Barcelona's visual identity.
Now, 135 years on and at a time when questions of identity are swirling around the Catalonian capital, Casa Vicens is embracing its new vocation to form a social dialogue within the city. "Sometimes the most critical and difficult conversations are also the best," says Abellà. "Brand Barcelona is in need of an upgrade and right now the cultural arena is where people still feel free to open up about the city's past and future."
Gaudí's unbridled imagination hasn't just transformed the city map: it also shapes its inhabitants' self-image. Delving beyond the architect's aesthetic, making room for modern designers and encouraging conversation about identity, Casa Vicens is reaffirming itself as a monument to unabashed adventurism. And in true Barcelona style, this is a spirit that extends far beyond its beautifully illustrated walls.
Restoring pride
Pau Ramírez Mena and Cristina Marti Robledo, the founders of Barcelona-based restoration studio Restauracions Policromia, assembled a superlative squad of experts to work on Antoni Gaudí's first house. Ceramics master Manel Diestre, for example, who has dutifully restored a roll call of Barcelona's most illustrious buildings, was called in to emulate the same layering techniques used by Gaudí to colour the patchwork patina of exterior tiles. Veteran artisan Xavier Serra Llavall, meanwhile, took care of the heritage woodwork. Among several pieces sourced from the original owners' archive was an ornately carved fireplace, designed by Gaudí for Señor Vicens' second residence in the town of Alella. Peeling back more than a century's worth of wear and tear required impressive momentum: the dream team split 21-hour working days into three successive shifts. With this degree of intricate detail, rushing the restorers was out of the question.
More modern museums
V&A
Dundee
The Kengo Kuma-designed museum in the Scottish city of Dundee will bring major works up from the prestigious London museum of decorative arts and design, while celebrating designs from north of the border alongside them.
vandadundee.org
Poster House
New York
New York's Poster House is one of numerous print-inspired museums in the works. Set to open in 2019, the privately funded development will aim to trace the impact that posters have had on society, from politics to visual culture.
posterhouse.org
Grand Egyptian Museum
Giza
The tourism industry in politically unstable Egypt took a huge hit over the past decade. In a bid to reignite interest in its ancient heritage and attract tourists to historic sites, this vast museum (due in 2018) will take aesthetic influence from the nearby Pyramids of Giza and cater to a tour-bus-driven crowd.