2018 talent / Global
Teaching the world to sing
Meet the musical maestros making waves: an Italian superstar in the making, an ethereal R&B singer in Los Angeles and a springy dance-pop diva via the UK and Japan.
Levante
Milan
Levante is the sort of performer who not only believes in fate but actively spends time joining up the dots of her past to prove that it was destiny, really, that was at work all along. The first song she ever took to the stage with (at her Sicilian school's Christmas recital, she recalls) was the Italian 1960s classic "Il Vento dell'Est" – aka the Levante or the Easterly Wind. That same wind became her stage name years later when, signing her first record deal, she was invited to forgo her (admittedly less breezy) full name, Claudia Lagona. "I think my nickname saved me," she says, laughing in her open-mouthed, boisterous way.
The past 12 months have been packed with a series of successes: the release of a third album, her debut novel and landing a TV contract as a judge on Italy's version of The X Factor. This hasn't just been the result of good fortune but rather years of hard work: she was long a trooper on the independent Turinese scene, spending years in back-room indie venues before swapping them for main stages across Italian cities. "The path I'm treading may look well-lit now but it's been a long slog," she says with a gravitas she seems able to turn on and off at will.
That a musician's success should be hard-won and a long time coming is no surprise but for Levante the frustration of a slow start was instrumental in creating the song that first brought her fame. "Alfonso" is a hymn to party awkwardness and, in general, to the consuming sense of feeling out of place. What made it 2013's nationwide tormentone (the summer's undisputed hit) though was Levante's unsubtle and unfiltered way of belting out the line "what a shitty life". It was silly and it was funny; for a generation of under-employed twenty-somethings, it felt like a collective, sardonic sigh of relief. "Before that I'd spent all my time writing poetry and cryptic lyrics but only when I shouted that out did people turn their heads," she says. "For me it was an honest vent; it wasn't a PR set-up. I was talking about a life I didn't enjoy.
"For years I suffered from people telling me that they didn't really understand whether I was meat or fish," she says of the mishmash of her musical styles, which range from guitar rock to cheerful singalong catchiness. "But what if I am both? In the end I think my being a hybrid was the winning card." Despite her first European tour on the horizon in 2018, her choice to keep singing and writing in Italian is a constant. "When I was playing at South by Southwest in Austin, I remember a person who held back at the end of the gig and then came up to me smiling and said, 'I didn't understand a word but I loved it.' For me that means she had got it anyway."
We would wager that audiences in London, Paris, Amsterdam and Madrid will find the intensity of her voice and the gaiety of her melodies more than enough.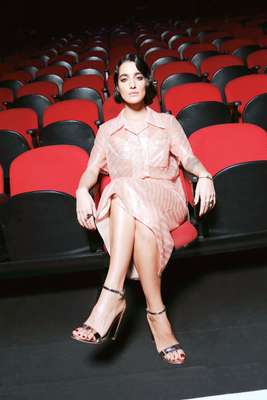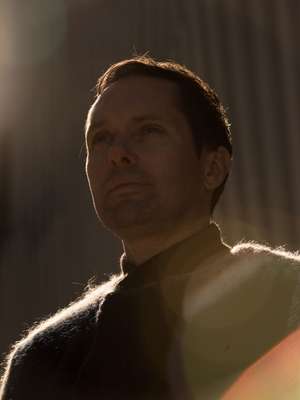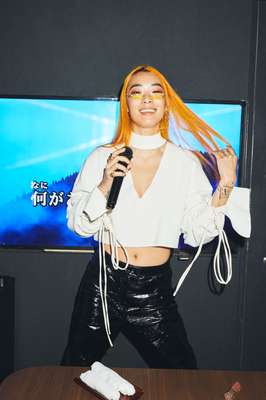 1987 Born in Caltagirone, Sicily
2013 "Alfonso" is a summer hit
2014 Releases debut album Manuale Distruzione; goes on a short US tour
2015 Goes on tour with Paolo Nutini as his support act
2017 Her first novel, Se non ti vedo non esisti, is published by Rizzoli
---
Rhye
Los Angeles
"Hiatus? Hiatus is an interesting word," says Mike Milosh, the music, words and lungs behind Rhye, the mysterious band that has been quiet on the album front since 2013's multimillion-selling Woman.
"We were playing live the whole time, just not recording anything – well, not until this." The "this" he's referring to is Blood, the hotly anticipated follow-up to a record that did all sorts of things to people in record shops, music venues and – most notably, perhaps – in bedrooms. Woman was a deeply intimate and wonderfully sexy record. "Oh, that," says Milosh with a chuckle.
Blood was made in the contemporary way: in bits and pieces all across the world. "I can write and record anywhere as long as the equipment's the same," says Milosh, who worked across studios in LA, New York and Sussex in southeast England. The key ingredients of the trademark Rhye sound – soft-pedal piano, swirling strings and that voice, Milosh's own, at once soaring and intimate – are a 1965 Ludwig drum kit and Neuman u67 microphone. "Once I'd got that balance in the kit and found that sound, that was it," he says.
One of the big questions on the release of Woman was: "Just who is Rhye?" And that wasn't entirely accidental. Milosh hid his light under a bushel to allow the record to live on its own. "I wanted it to be only about the music and for people not to be consumed by me," he says. "But then I've done 470-plus live shows since, so people know who I am now."
We hear more of the man himself on Blood; there are more colourful moods. And a couple of songs that show a little more leg are a little funkier and more upbeat than the last record's dramatic monochrome. But we see something similar in the album art: the same flesh, some sexiness, all photographed in black and white. "I shot it all," says Milosh. "I don't think I've told anyone that. I don't want it to be narcissistic but it's my body of work, you know?"
Blood is beautiful, unmistakably Rhye and was worth the wait (not, perhaps, that Milosh would admit there's been one). There's a lot of work rendered effortlessly, learning worn lightly and passion smooth as a pebble. "I'm emotionally compelled to write," says the singer and producer. "I think I'd go insane if I couldn't make music."
'Blood' is out in January 2018 and Rhye will be on tour throughout Europe in the spring
---
Rina Sawayama
Tokyo
"I'm glad you shot me in a karaoke booth, that's where I spend most of my time in Japan," says Rina Sawayama, singing the praises of one of her homeland's key gifts to the entertainment world. She was brought up in the UK, attended a good school and sounds like a highly intelligent, somewhat cut-glass take on urban cool when she speaks. And she sounds like a dozen shimmering things when she sings: J-pop, 1990s r&B timeless power pop and wind-machine soft rock.
A year of razor-sharp hit single and album releases, a smart, shape-shifting media presence that hasn't slid into ubiquity and striking promo videos that have proved social-media catnip have all allowed Sawayama to stride into 2018 with a capful of feathers. Best of all is Sawayama's Rina album. It's eight tracks of pure pop wonder that have had listeners flipping their vinyl three or four times per listen. Of course, it all starts with the songs and the songs all start with sketches. "Oh, I've got thousands of voice memos on my phone that I've sung when I've been in the shower or something," says Sawayama. "I'll often only need to sing an acapella to a producer for the collaboration to start from there."
Despite running the business of being Rina Sawayama herself (Sawayama has shunned label advances to keep steering the ship), she loves a good collaboration. Much of Rina was made with UK producer Clarence Clarity at the desk: "He's more into 1980s to 1990s; I'm more 1990s to 2000s so we meet in a sweet spot in about 1995." And when they're done, Sawayama listens and listens. "I'll probably listen to the track 50 times across a week, non-stop, until, like a good distilled vodka, nothing is catching and it's super-smooth: then it's good to go." She is quick to point to references and inspirations for her breathtaking visuals too. "I'm inspired by the Japanese artist Shiina Ringo. In her early work she looked so different in every video I never knew what she really looked like."
And then, despite the fact that we're assessing Rina, an album of complex millennial wonder, we're back to questions of a singalong nature. "Karaoke to me is maybe like church is to Christians," she says, "I was at a Church of England school so we all had to go to church on Monday. I was doing gospel choir and I just loved the community you can build around singing." Karaoke hymns will seem a strange concept once you've heard the future-chasing modernity of Sawayama's music but it all comes from the same place, she says. "It feels like such a pure way of enjoying music. And every time you sing someone's song they get royalties – it can only be good." 
Rina Sawayama will be touring, and releasing singles from 'Rina', throughout 2018