Business / Moscow
The show must go on
Amie Ferris-Rotman reporting from Moscow: The Russian capital's suburban cinemas crumbled with the USSR – but now two brothers are reviving the buildings and reinventing them as community hubs.
In Soviet-era Moscow, neighbourhood life often revolved around the local cinema. The film industry was the pearl of the ussr's propaganda machine and the entertainment on offer was affordable and accessible. Today, however, just over 25 years since the Soviet Union fell apart, these buildings have lost their appeal as neighbourhood focal points. Many have been abandoned, becoming hollow grey reminders of another age. Until now.
With their glass façades, imposing concrete exteriors and vintage signage, a constellation of run-down Soviet cinemas are being given a new lease of life. Thirty-nine of them, scattered across Moscow's residential districts, are being revamped by Russian property developer adg Group. The two brothers behind the ambitious project are hoping to restore the sense of community that the cinemas once provided. "Our idea was to keep this function but change the buildings," says Mikhail Pecherskiy, the firm's managing partner.
When he and his brother Grigory, also a managing partner, acquired the cinemas in a single lot auctioned by the Moscow city government at the end of 2014, it was an emotional moment. Growing up in Kaliningrad, a Russian exclave on the Baltic Sea, the two would go to the cinema to meet their schoolfriends. They bought the 39 sites at a steal for €140m, partly because of the parlous state the properties were in: some had become flea and food markets, most were crumbling and empty. adg is now investing about €840m in their makeover and will lease the finished spaces out to businesses that fit its vision of community living. The "neighbourhood centres" are expected to be ready by 2019, with a few completed in 2018.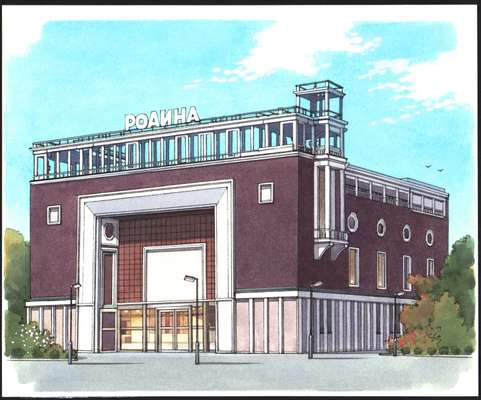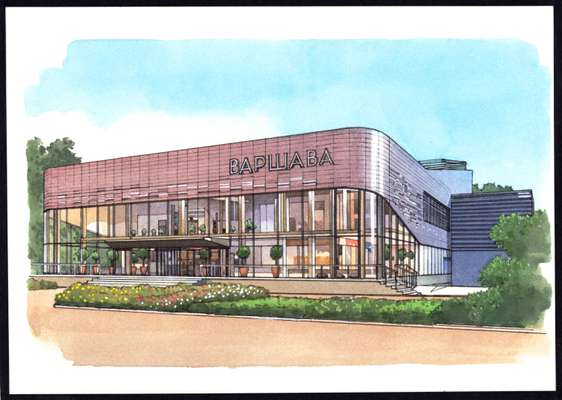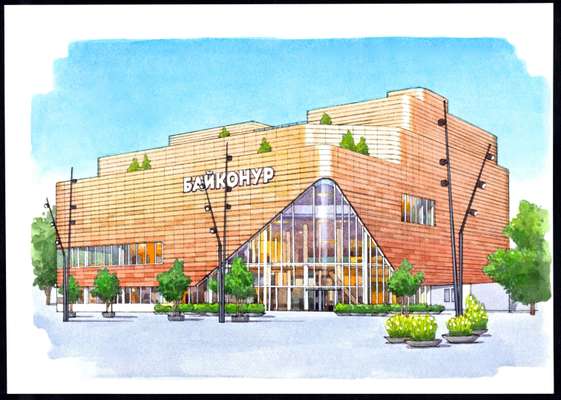 The goal is that they will provide what Mikhail calls "a centre of gravity" for the 2.5 million mostly middle-class Muscovites in their vicinities – that's about a fifth of the city's population. All but one are located beyond Moscow's Third Ring Road, a multi-lane beltway considered the fringe of the city's centre, and are sprinkled evenly across these suburban areas, easily accessible on foot. Each development will offer shopping areas, restaurants and some form of entertainment.
Unlike other major global cities, almost all of Moscow's cultural activity and sought-after restaurants are concentrated in the centre. Yet actually getting there can be tough: traffic jams and vast travelling distances are daily headaches for residents. Indeed, in 2017, Moscow ranked 168 out of 231 cities in consulting firm Mercer's quality-of-life index, sandwiched between the Saudi Arabian cities of Riyadh and Jeddah.
ADG plans to dismantle Moscow's reliance on the centre. Of the 39 sites, cinemas will still exist in 33 but, unlike the Soviet single-screen system, 160 screens will be built in conjunction with South Korean multiplex-cinema chain cj cgv. Almost all locations will have a Lenta supermarket; some will have medical and sports facilities. "It's a question of quality of life," says Grigory. Russians both young and old have, he says, a renewed desire to enjoy their urban environments after decades of decay.
adg's plans come as Moscow undergoes its largest physical transformation since the Soviet era. Costing billions of euros, the multi-year reconstruction has made the metropolis of 12 million sleeker, cleaner and more liveable. Dilapidated industrial sites are being cleared for parks and apartment blocks, while the homemade advertising that covered the city's underground rail network has disappeared. Moscow's chaotic web of kiosks has also been bulldozed. In recent years, new pedestrian areas and bike paths have appeared too. Critics, including opposition leader Alexei Navalny, say the overhaul is designed to distract people from a poor economy and stifling politics. Yet it's difficult to argue that the city hasn't been improved.
There are also concerns that not enough is being done to preserve the heritage of the city. And it could be said that adg is contributing to this: of the sites being redeveloped, only one is being preserved in its original form. Named Rodina (Motherland), the cinema in the northeast of the city retains its 1938 opulence. adg is preserving the original chandeliers, ceiling vaults and wall designs (including the obligatory hammer and sickle), as well as its façade and roof terrace, which will be turned into a restaurant. The majority of adg's sites are being razed and rebuilt from scratch.
Yet few of the other properties have much architectural value. For the new structures, adg hired London-based architect Amanda Levete, known for London's Sky Hub and Bangkok's Central Embassy building. Her designs limit the internal storefronts and walls, creating more open and flexible spaces. The properties will also maintain some original Soviet furnishings, as is the case in Moscow's modern-art museum Garage, where sections of mosaics are being reinstalled. But other attributes from that time, such as the foreign perception "that Russians never smile", will be combated through customer-service training, according to Mikhail.
Alexey Belyakov, adg's in-house architect and project-development manager, insists that each new building will retain, at a minimum, a replica of the signage currently sitting atop the cinemas. (When looking at the cinemas' names – Riga, Patriot, Budapest, Kyrgyzstan – the expanse of the Soviet Union and its satellite states becomes apparent.) Belyakov has been trawling through the archives to look for design clues. "We want to keep an historical approach," he says. "We want to make them alive again."