Gold Coast City x The Monocle Forecast / Australia
The city that shines
Home to visionary entrepreneurs and world-class architecture and infrastructure, this ambitious Australian city has earned a global reputation for business, tourism and education while boasting a laidback culture and the highest quality of life.
Business on the beach
A booming community
Sun, sand and surf have long formed the backbone of the Gold Coast's success and popularity. Yet today this pristine 57km stretch of coastline is becoming better known for a business community bolstered by creative entrepreneurs, esteemed educational institutions and infrastructure to support major global companies. The city has been smart in investing in quality systems that will not only provide a well-designed welcome to the 2018 Commonwealth Games but also sustain a city of global significance for years to come. The dynamic city is attracting investment and business partnerships from nearby Asia, enlivening the coastal city and proving that there's much more to enjoy here than good weather. While much world-class infrastructure already exists here, there is more to come. Griffith University's Gold Coast location is the fastest-growing university campus in the nation. The new Health and Knowledge Precinct will inject AU$2.9bn (€1.85bn) into the local economy and the new light-rail network is the best way to zip around the beachside community. The international airport is expanding and new sporting venues will host international events.

---
Attracting global talent
The coast with the most
The Gold Coast is a city with big personality and ambition, powered by an energy that makes it one of Australia's most vibrant communities. It is the idyllic climate, however, that keeps the pace of Gold Coast life so relaxed. The Gold Coast draws in everyone from entrepreneurial creatives starting design agencies to scientists relocating to work in distinguished research institutions. Every year friendly locals welcome tens of thousands of international students and some 13 million visitors overall. It is a favourite among professional athletes and is a second home for many Hollywood A-listers while they are in the city filming at Village Roadshow Studios. Similar to neighbours Melbourne and Sydney, the Gold Coast is big in the food-and-beverage department, attracting top chefs, baristas and sommeliers. The waters are charted by Australia's largest super-yacht builders and technology firms are using the city as their global headquarters. It is a remarkable city that people are attracted to and then bring their own energy to create a potent mix of creativity and innovation. This vision is recreating a city, and making a mark globally.
1.
Mark von Itzstein
Professor
The co-inventor of the world's first anti-flu drug, Relenza; his breakthrough discovery in 1993 has saved hundreds of thousands of lives across the world. He has since gone on to found Griffith University's world-leading Institute for Glycomics, located in the Gold Coast Health and Knowledge Precinct, a multibillion-dollar medical research and technology hub. "The Gold Coast is now establishing itself as a biomedical research hub," says Von Itzstein. "Within the next 10 years I have no doubt that it will be seen as a world-leading research precinct."
2.
Naomi Joy Edwards
Coastal advocate
Edwards is a fierce protector of Australia's shoreline. As co-founder of Intrepid Landcare and 2016 Landcare Australia young champion of the year, she empowers people to care for the environment. She is now doing a PhD in coastal management at Griffith University. "Imagine 2067," she says. "Climate resilience is the norm and coastal dunes are a prized emerald fringe that remind us that we can live, work and play along the coast."
3.
Simon Gloftis
Restaurateur
Gloftis is a fixture on the Gold Coast dining scene and is best known for his popular restaurant Hellenika, a laidback venue serving traditional Greek cuisine. He believes that quality, locally sourced produce comes first. "People say we should be making the Gold Coast like Melbourne or Sydney," he says. "No, we shouldn't – we're the Gold Coast and we're absolutely different."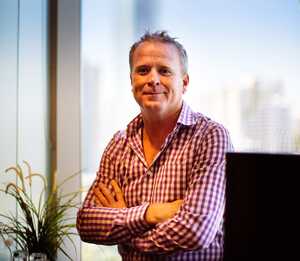 4.
Danny Maher
Entrepreneur
Maher is the founder of Opmantek, a multi-award winning business that promotes and develops commercial open-source network management and IT audit software. Maher's work is at the forefront of the Gold Coast Hub: a centre for start-ups and investors that seeks to secure Australia's future innovation and technology community.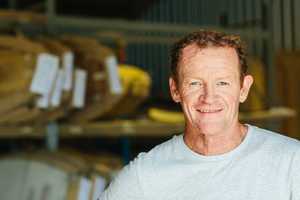 5.
Nev Hyman
Philanthrocapitalist
A favourite among surfers the world over, Hyman is the founder of Firewire Surfboards. Turning his attention to the housing industry in 2009 he established NevHouse, which builds low-cost, rapidly deployable, prefabricated homes, classrooms, medical clinics and other community structures from recycled materials. Hyman's resolve to make a difference in the world has led to improving living conditions across southwest Asia.
As design chairman and director of design at DBI, Lee is responsible for some of the Gold Coast's – and arguably the world's – most spectacular high-rise towers. "Our goal is to make a meaningful contribution to the city we call home and to the many other cities we work in around the world," he says. Lee's philosophy is to combine a focus on quality of life and environmental sustainability with expressive architectural forms, in an attempt to comfort and inspire.